·
Rest in Peace Friend...
Discussion Starter
·
#1
·
I decided to make my own brake lines for my 84 Bronco with the F-350 axles. Bought a kit from JEG's with 25' of 3/16", galvanized steel, powdere-coated hard line, assorted fittings from 3/8" to 1/2", and a double-flare tool kit. The kit is pictured in the black plastic case. I also used some old, better-quality tools that my Dad had around the shop, which included a couple clamps, bending tool, cutter, files, etc.: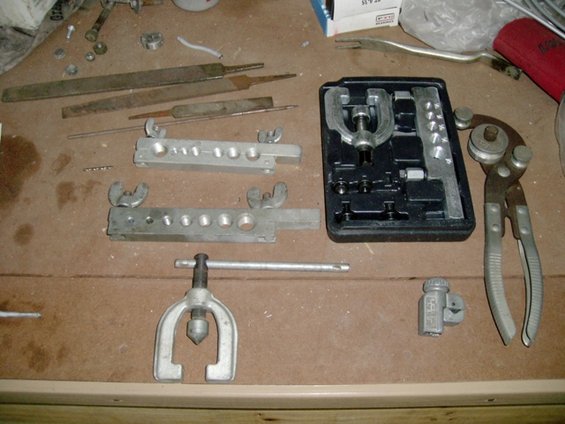 Instructions came with the kit on how to make a double-flare end on brake line: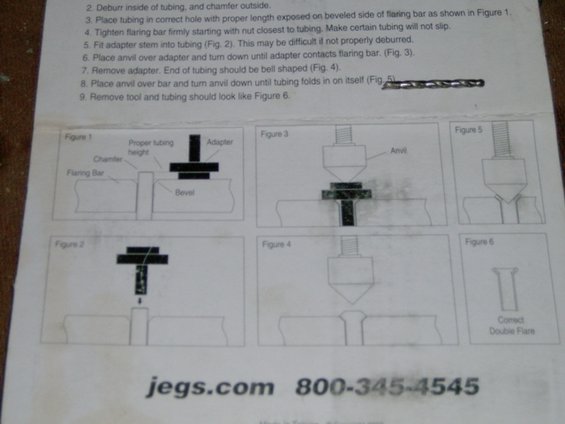 I used the tubing cutter to cut the line: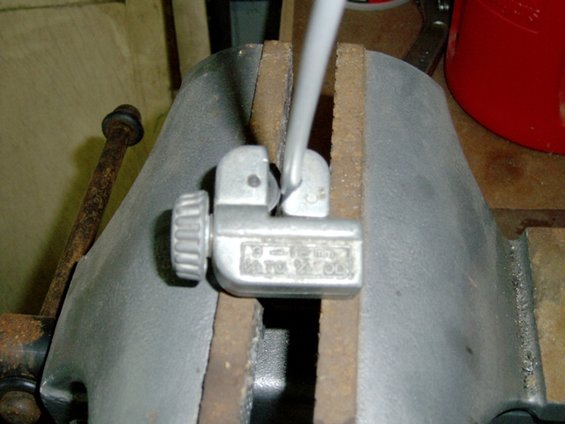 Used a wirewheel on the bench grinder to remove the powdere coating about an inch from the end of the line. used a file to carefully chamfer the end, and de-burred the inside of the line with a 7/64" drill bit held with Vise Grips. Placing the line in the clamp in the bench vise made things easier to work with and freed up both hands: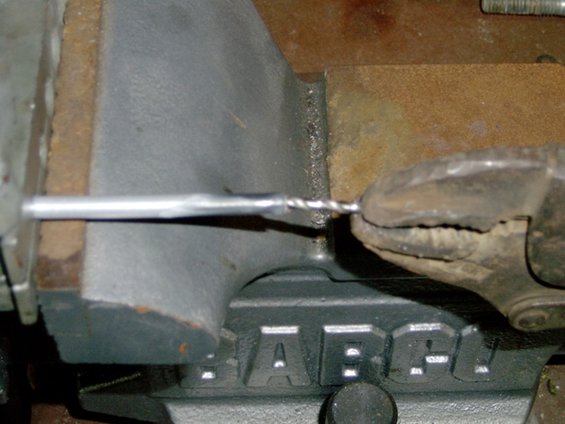 Set the depth of the line in the clamp using the black adapter:
Place the fitting on the end of the line, then slide it back behind the clamp. Don't forget this step!!! Put a few drops of oil on the stem of the adapter and insert it into the line in the clamp, then put the flaring tool anvil-side onto the adapter. It's important to line everything up as straight as poosible, so the first flare is even and not off-center. Placing the clamp in the vise helps to do this, and helps to get more leverage when tightening the tool: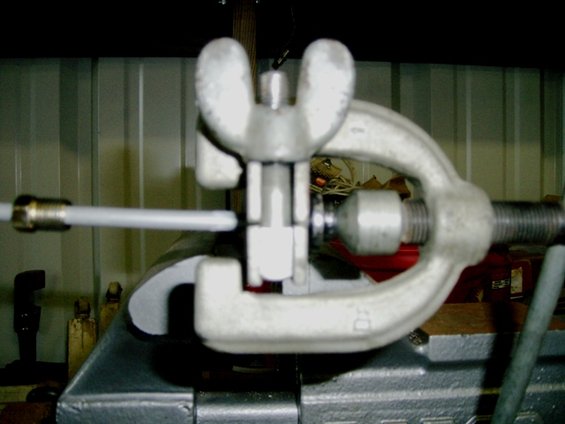 Tighten the tool until it bottoms out on the clamp. this step makes the mushroom part of the flare: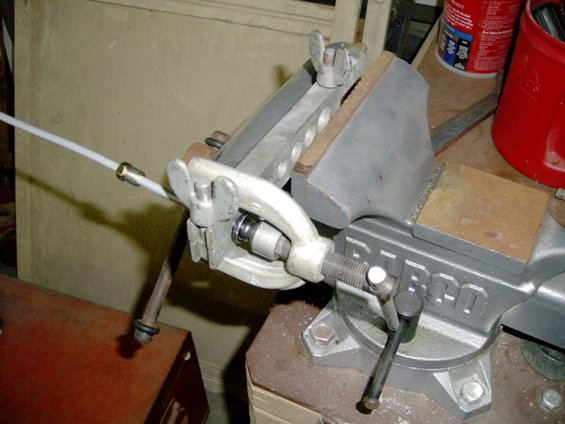 remove the tool, and use pliers to twist and pull on the adapter to remove it from the line: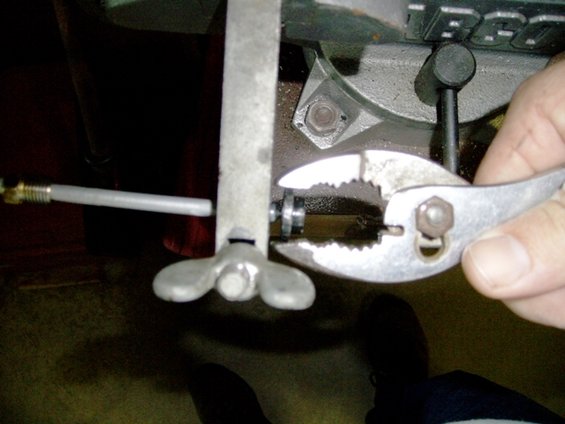 Place the tool anvil-side onto the end of the line, and tighten it to fold the lip back inside the flare (Step 8):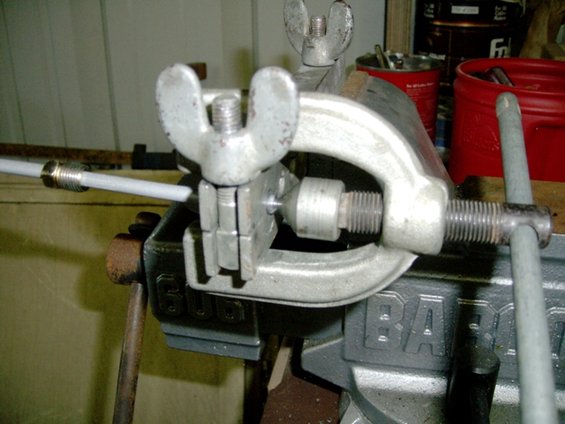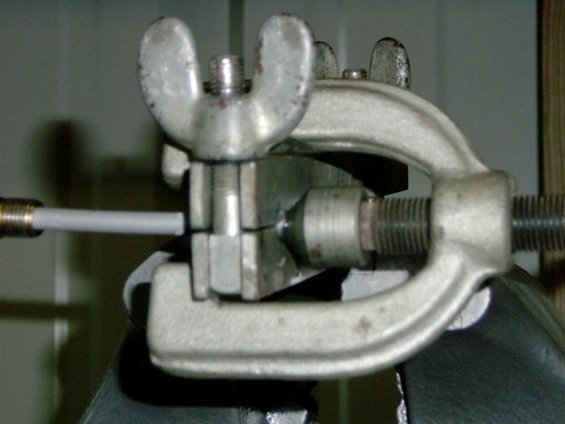 The tool will tend to crawl off to one side if not centered, and i couldn't use the one from JEG's. I think the machining of the metal was worse on it than the older tool. It also helped to have the small bar for tightening the older tool rather than using a wrench on the one from JEG's. It takes some muscle to work the tool. Using oil on the line, adapter and tool anvil make sit a bit easier to work with. I give credit to Roadkill for his help, and suggesting to put the clamp in the vise. i had all but given up trying to make a good end, as the flares kept going off-center. I can make about 3 good ones out of 4 tries now. It'a a hella lot easier to buy the pre-made lines!!!
JSM84