·
I did all for the Nookie
Discussion Starter
·
#1
·
I have been working on it off and on for a little while now an trying to get a comfortable and functional interior layed out. The plan is to have room for 6 or 5 with the middle seat in the front down cupholders for 4 enough room for 6 longuns without having to have them in a guncase and out of site. Also I wold like to be able to sleep in the back with out rearranging the whole backend of the Bronco.
I started out with removing the pastic trim in the rear I then started building two plywood boxes for each side

I welded angle Iron brakets on the side of the tub for the the boxes to bolt to

I layed down a piece of plywood on the bed floor I used 1/4" strips to take the space up between the floor ribs



These are pictures of the boxes installed showing the cup holders upper storage and rear storage cubby holes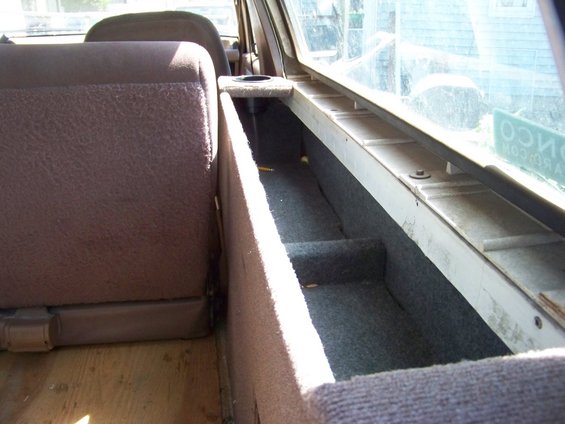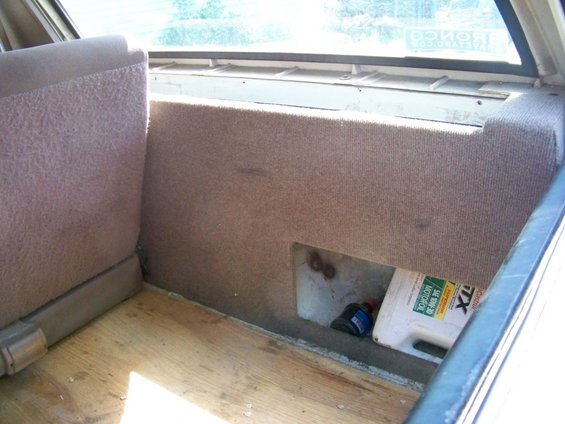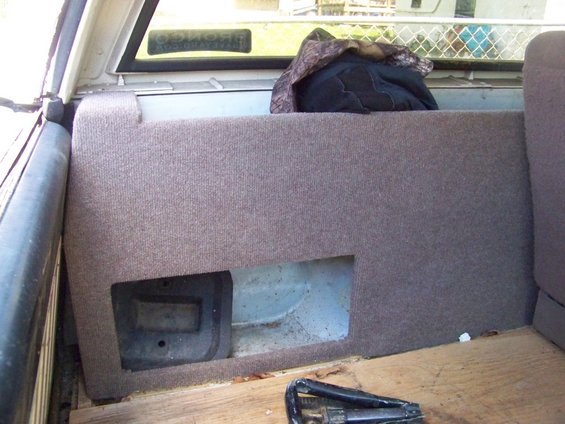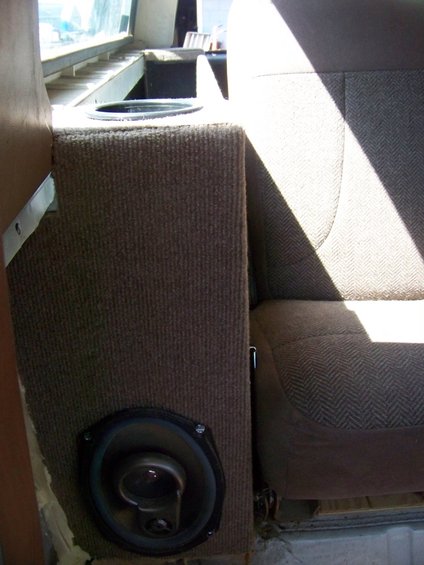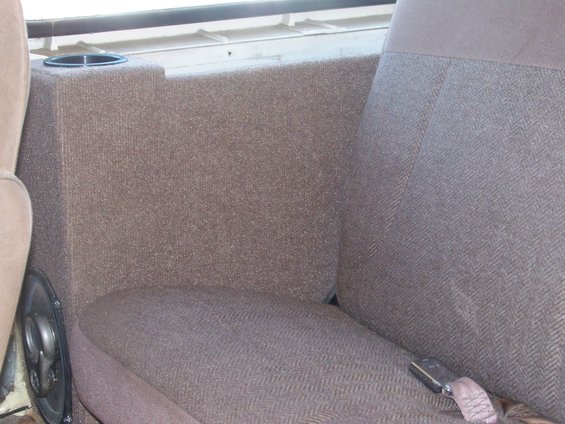 My next job is to install the rails the cargo cover/ sleeping rack will set on and do the final trim work.