Discussion Starter
•
#1
•
Hello all, I bought my 1984 Bronco a few months ago. Whoa, the problems I've had so far! The worst part was having to tow it to a shop from the fella I bought it from ( really regret not talking him down to half his asking price). This forum is the raddest and has helped with everything along the way. Thank you all!
Parts replaced so far:
carb holley 4bbl
ignition coil
spark plugs and wires
distributor
battery
starter
solenoid
air cleaner
fuel filter ( a couple times)
several hoses
tires
Probably a couple more things not coming to mind at the moment
It's running, doesn't seem to be in the greatest shape. Sounds and feels like I have a miss somewhere. Next thing I'm gonna do is drop the pan on the tranny and change the filter. Hopefully, it will help some of my shifting problems. Fluid looks old and low. I need a new fuel tank and sending unit. Don't get me started on the rust.
Anyway, thanks for having me and if anyone has any tips/tricks/advice. I would appreciate it. Also, if there is anyone here that lives in or close to Savannah I wouldn't mind getting some help in person!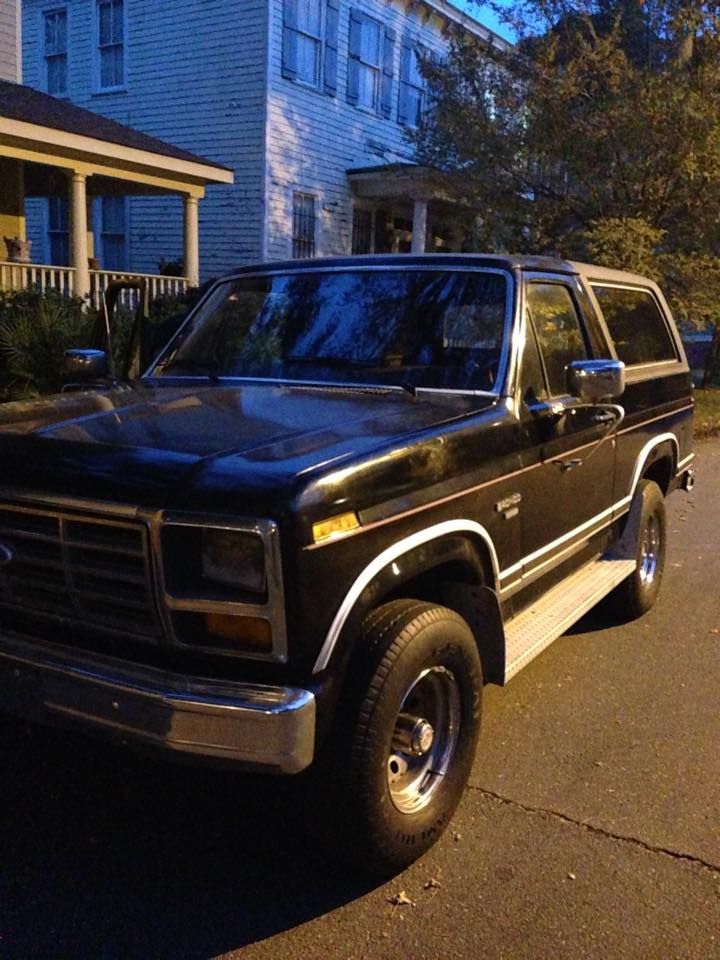 Not the best picture but better than nothing.