Discussion Starter
•
#1
•
Every so often, the Grand River here in Grand Rapids gets jammed up with Ice and floods over.
The last major Ice Jam we had was, I believe, 3 years ago. Alot of snow, combined with temps in the 40's, some rain, and then a major deep freeze always produces some problems for the river.
I went out to take some pics. I live about a block away from the River. There are many houses built right along the river, but most are elevated. The folks in these neighborhoods are used to it, as the river does flood over quite often.
However, I wasn't able to get any pictures of the actual streets these houses are built on, only because I respect the privacy of the people who live on these private streets, and when the roads are closed, I don't feel right wandering back in there taking pictures of there situation.
So all of these pics are taken from Downtown Grand Rapids.
In these first two pics, you are looking at what is usually a dam, with a good 4-5ft waterfall when the river is at normal levels. As you can see, it is much over flood stage, and has completely swelled up the dam, though you can see where the dam is right along that ice-break line.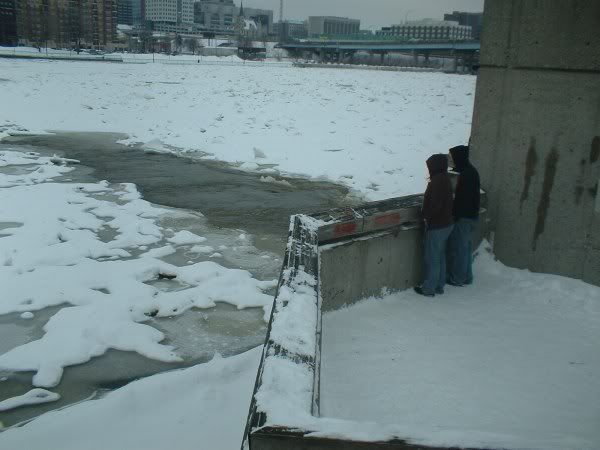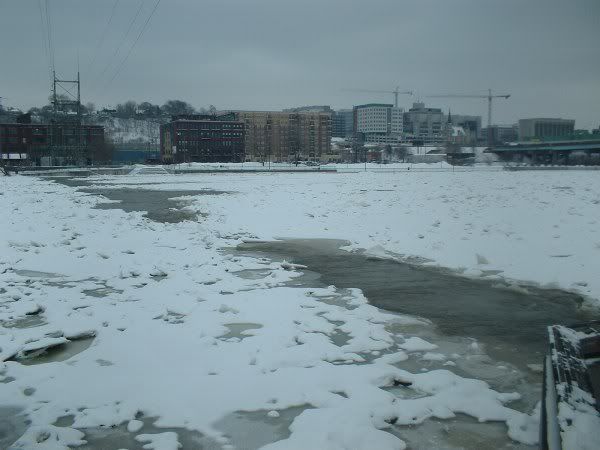 Here, you are looking at the fish ladder (on the left) and straight ahead is what is usually a dry concrete area where you can stand to overlook the river, however now it is about 4 ft deep in ice cold water. If you look out to where the concrete structure ends, there is a fence there. Just to give you an idea of how much is submerged.
Next are just a few pics of the river to show the Ice Jam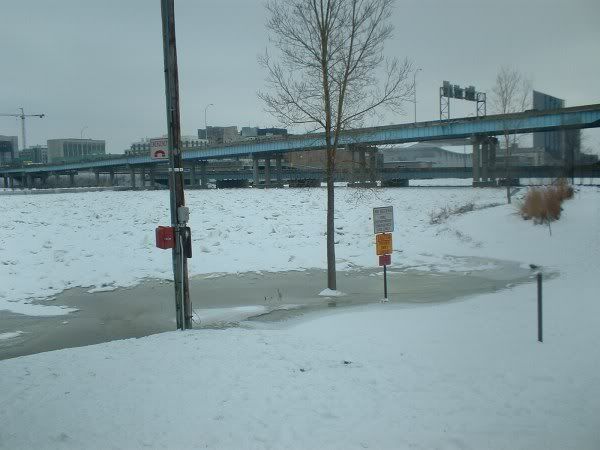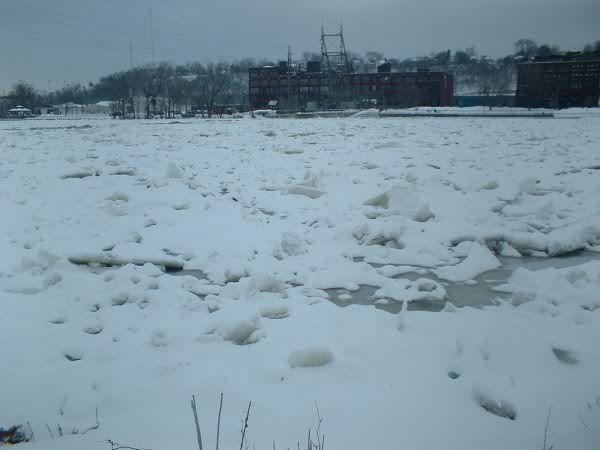 And these next pics are a little further down the river towards the highway bridges. Typically there is a walking path here as well. Also you can see how close the water is to the Bridge.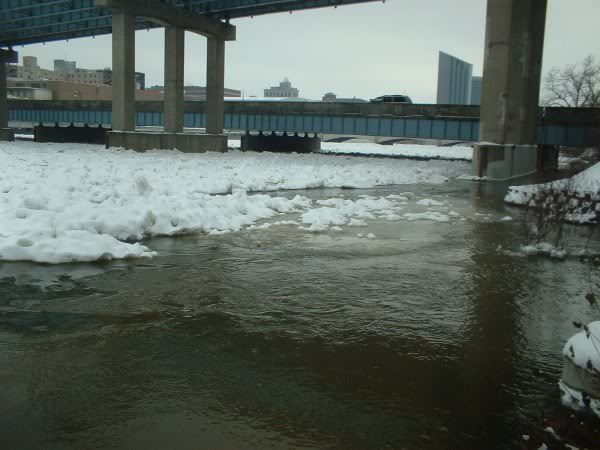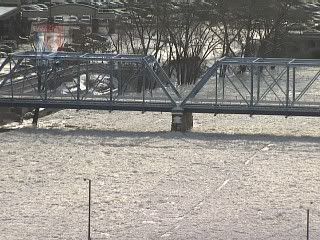 And then just for fun, here are some Ducks we thought looked hungry, so we fed them a whole bunch of crackers. The big ones were assholes too... hardly let the other ones get a chance.. We went through almost 3 bags in total to try to get all the ducks.