Discussion Starter
•
#1
•
...that I finally did something about it. I have broken the driver's side door handle at least 6 times since I got my Bronco June 1. This last time it didn't last one day. So I was going to make a steel one but since I like the feel of the stock handle I took the busted end and added a steel base and will try it. These replacement handles are all Dorman made in China garbage and I believe it's the same supplier Ford uses.
The parts... I turned the end of a 5/16 shaft to.225 and used a #2 drill to make the hole in the plastic handle. Made the base form a piece of 3/16 x 1 flat stock.
Ready for wleding...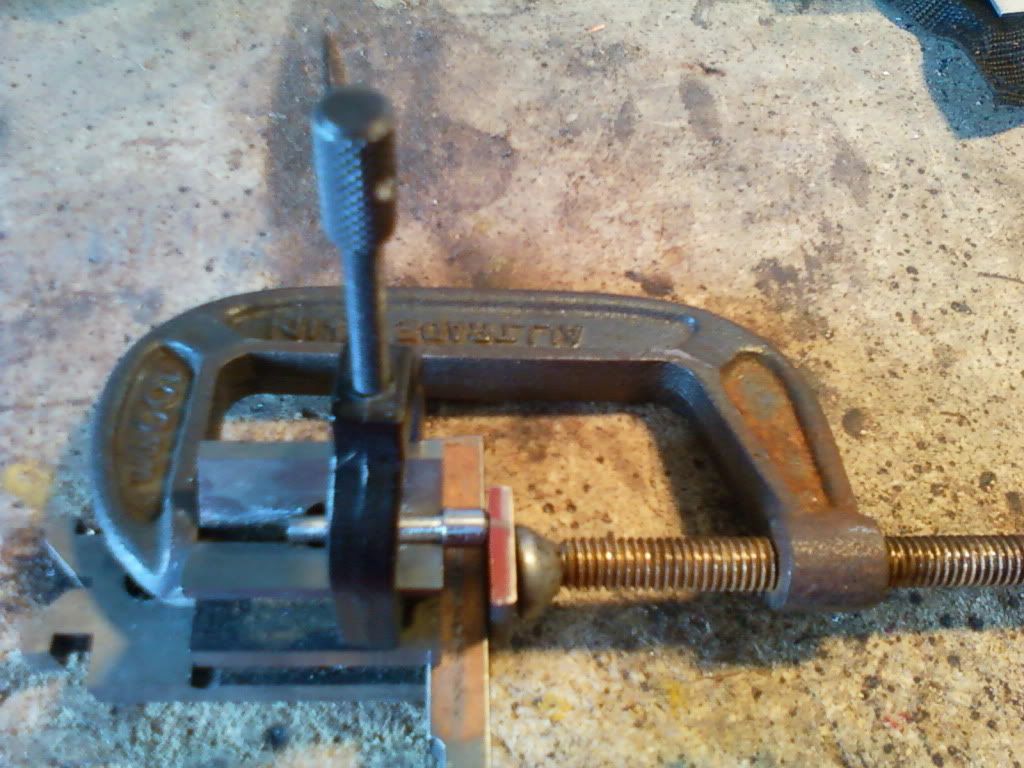 Assembled and ready on the bench... I used LocTite epoxy glue to glue the steel shaft into the plastic grip.
I used small hose clamp aournd the plastic part to give it more strength..
Back in place in the door...