JB'S 4door prerunner build (lots of pics)
well after some time i finally have a working computer to spend the time make a build thread. Little info about the truck its a centurion c150 that a bought six years ago for $6,000. Has a 5.8/351w and had an e4od with ruffly 150k on the ticker.
One of the first mods was a front bumper thanks to a cavaliers rear end.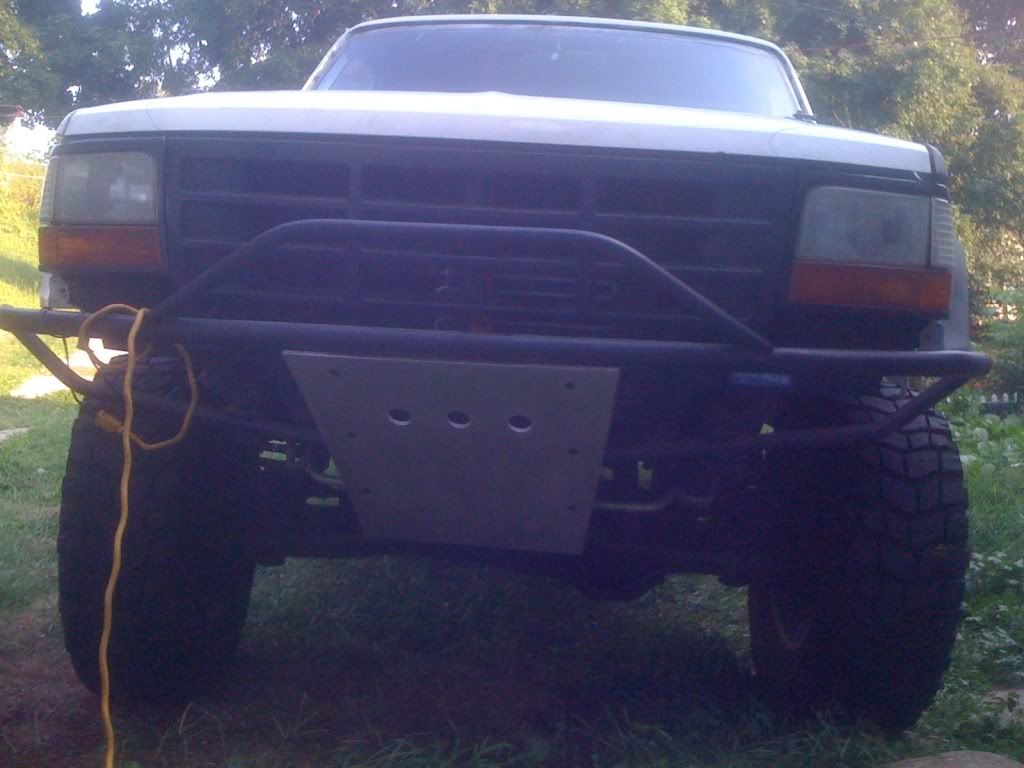 Started off as what i thought was a rust/rot free body, boy was i wrong everythimg was masked in heavy bondo. didnt take long before it started rearing its ugly head.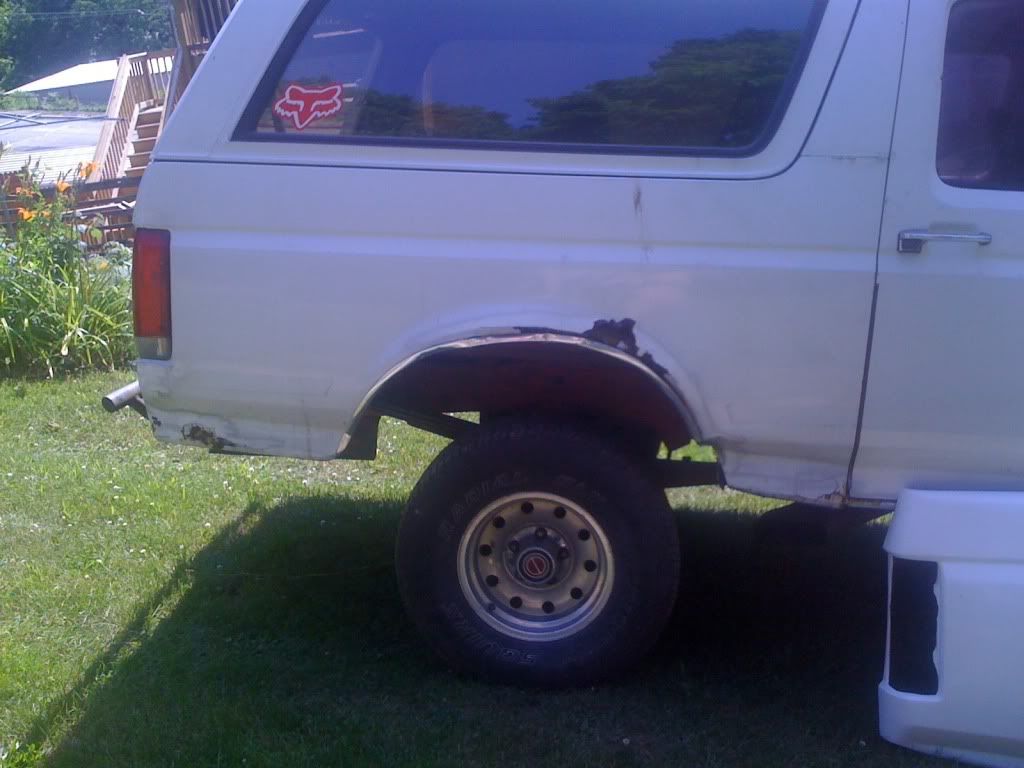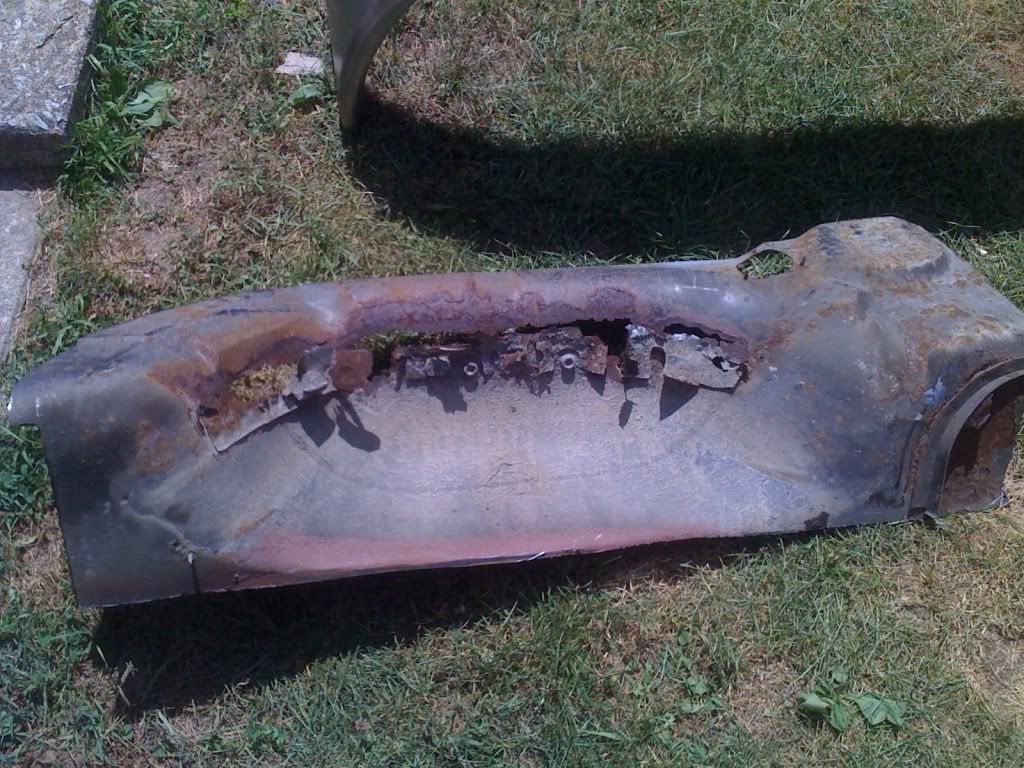 things got worse the more i dug in, tailgate, rear quarters, inner wheel wells, rockers and some of the floor. desided it was going to be glass bedsides for me.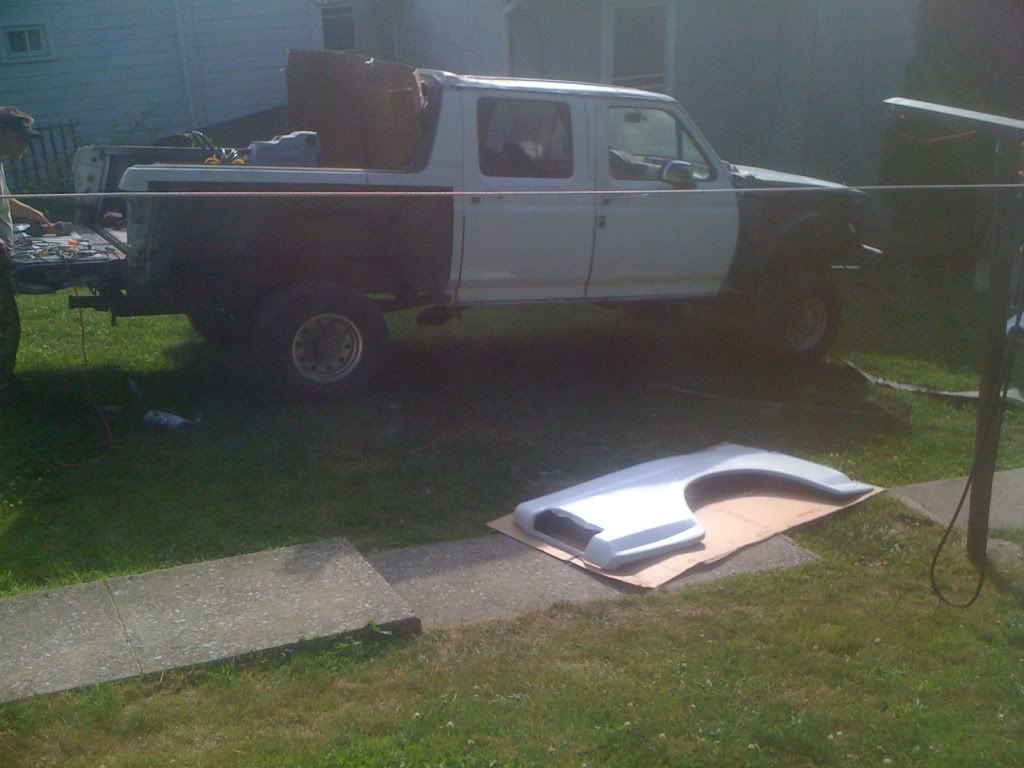 part way into it i desided that a was not going to use duzit fasteners and opted for panel bond. This had some challenges to over come. i had to drop the top rail down about 3/16ths for good panel alignment.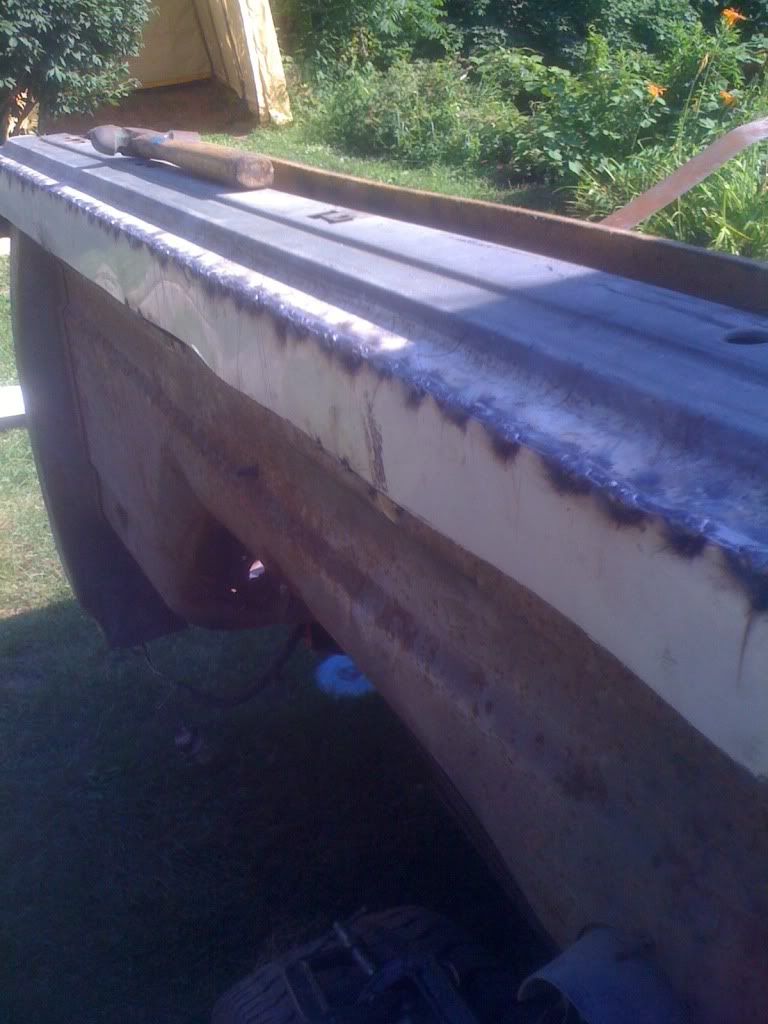 while i had the quarters off made for easy repair/fabrication of new longer wheel wells.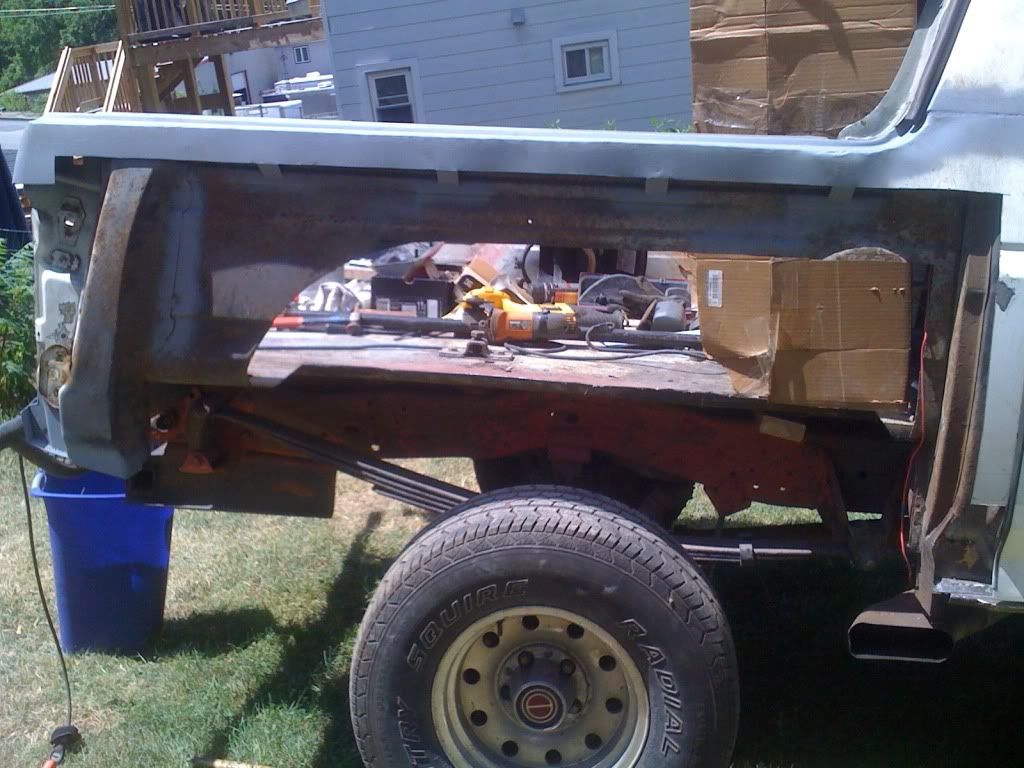 Made them much longer in hopes of leaving room for a four link and coils down the road. Here the driver side is done and part of the pass side is tacked in.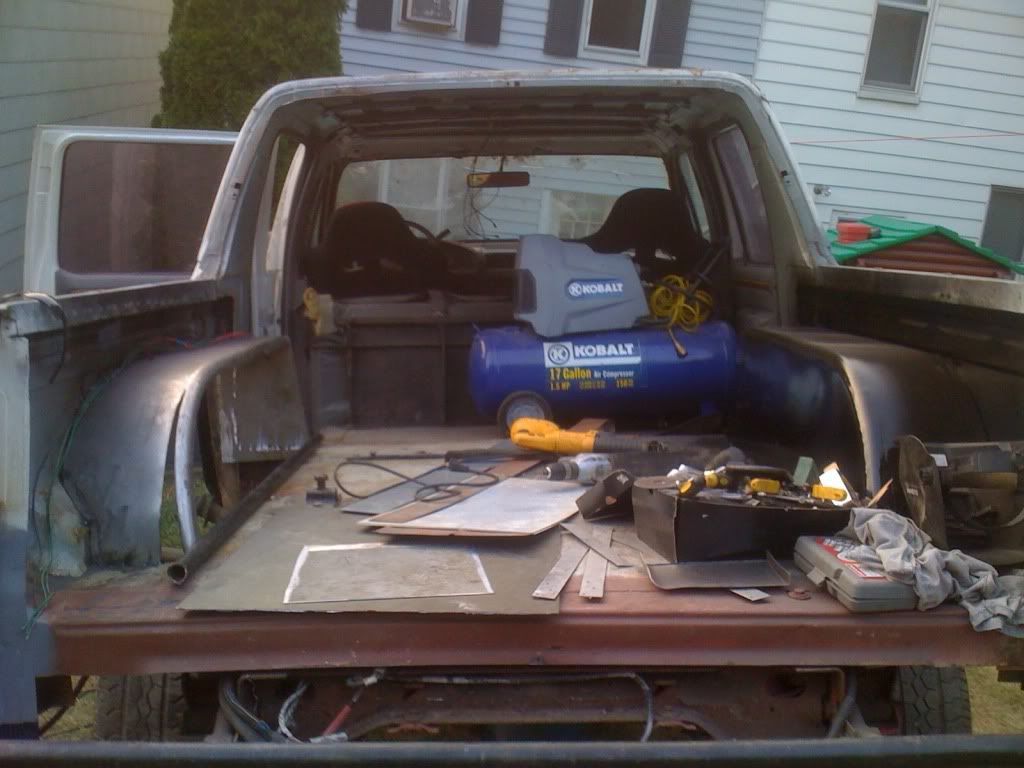 now came time for the glass sides.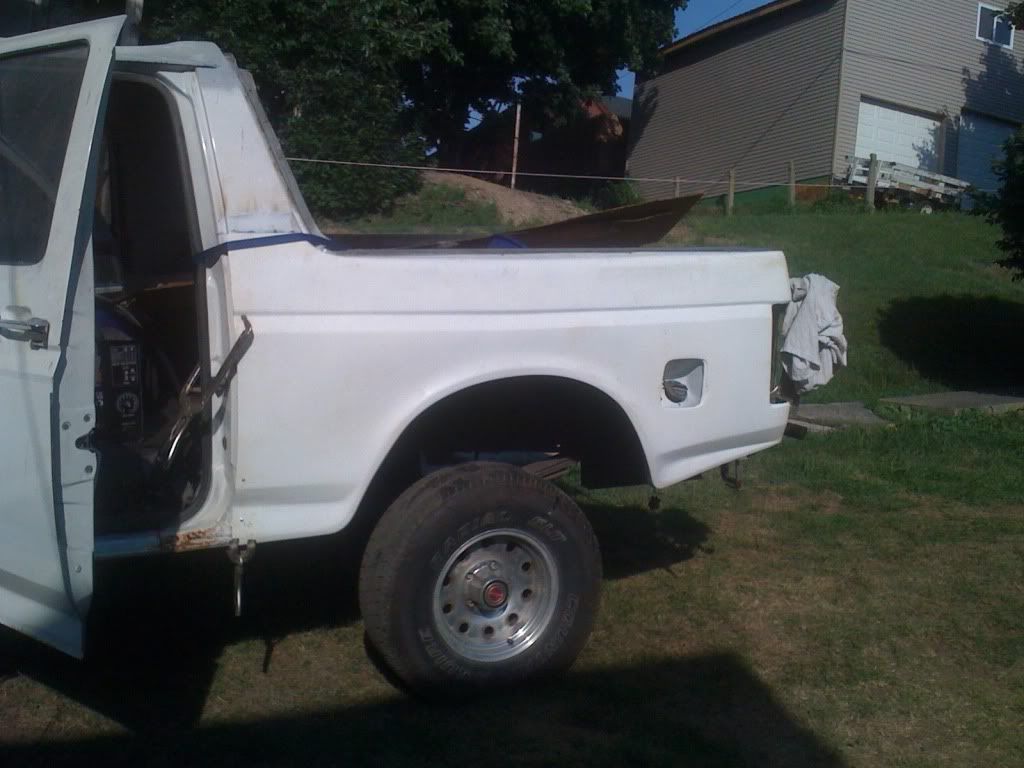 well after that was done my attention went to the roof, which any centurion owner will tell you is fubar. Cent packed about 1/2"+ of bondo on there welded roofs and over time it cracks. Also removed the visor that was eating away at my roof and an unwanted cb anntena.
Never liked automatic transmissions allthough mine had a wicked shift kit in it. Found me a craigslist zf and went to work. Fully cleaned and painted it.
Since the shifter i got was busted i made my own.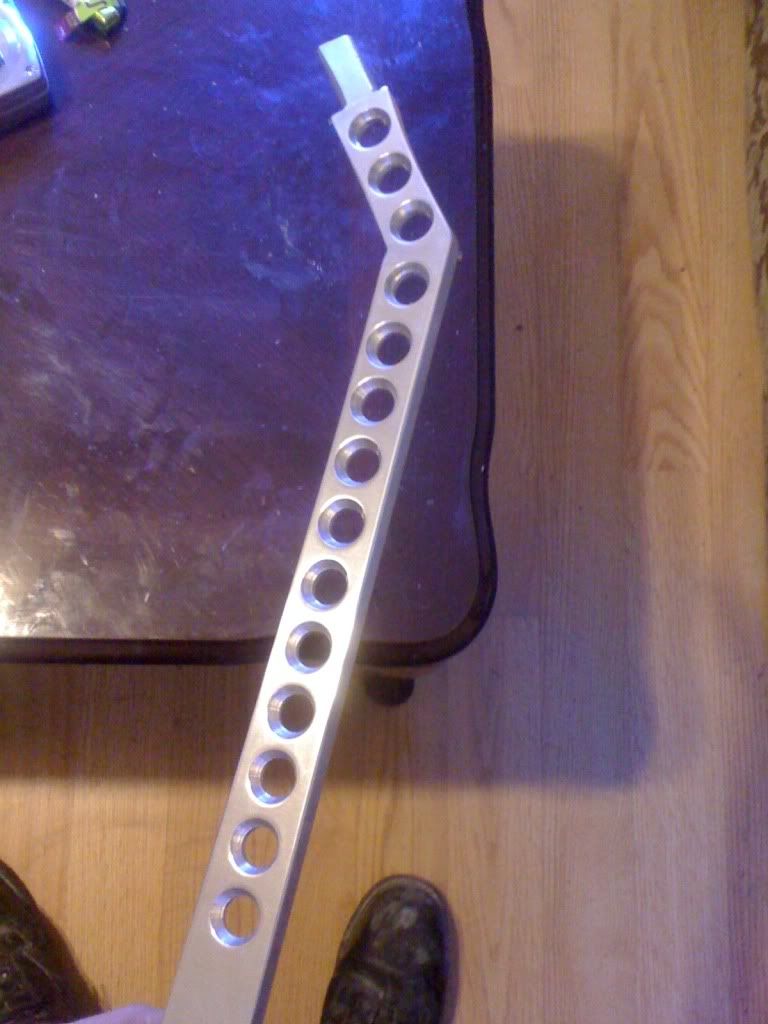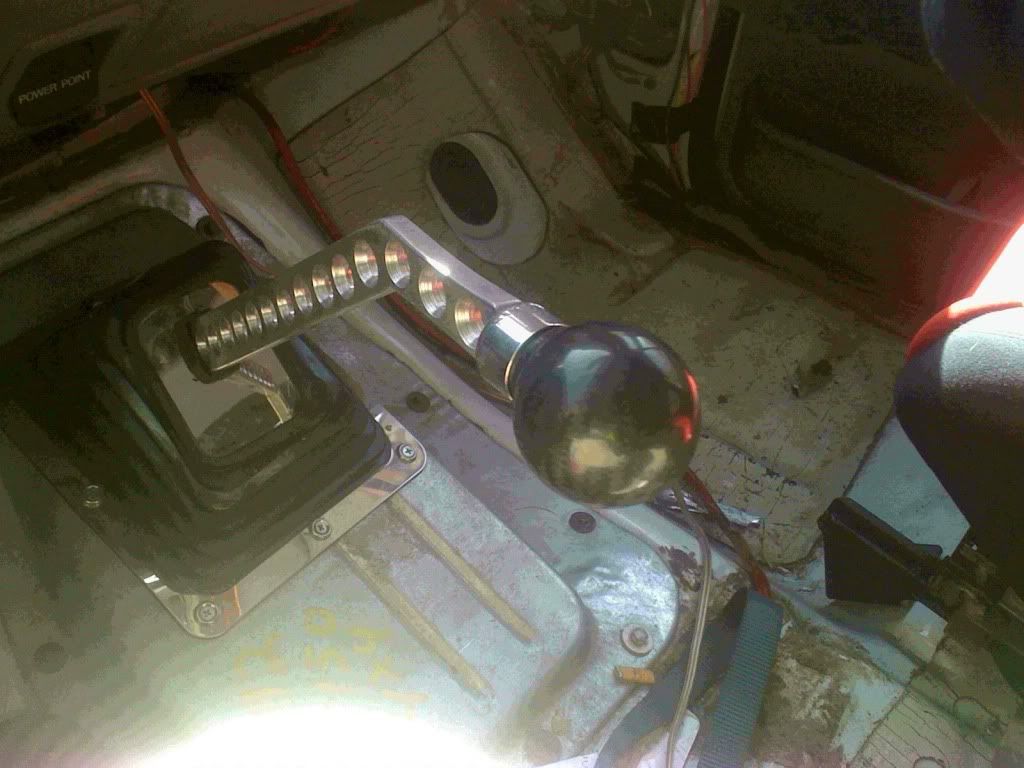 Next i did a maf conversion. Never liked the truck intakes so i used one from a stang ported for an exploder 5.0 tb. Used 24lb injectors/maf and made my own intake/ intake mount.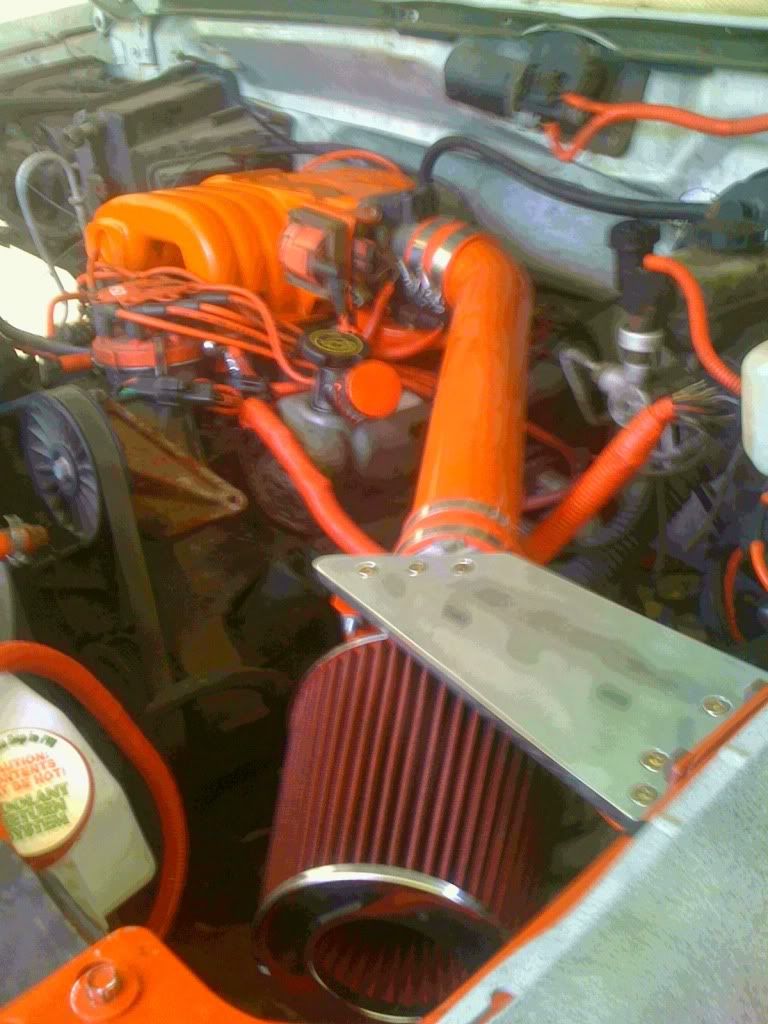 Next area on the chopping block was the front suspension. The cent came with a stiff skyjacker 4" kit, but that would not do. I picked up a set of old style rancho extended radius arms cheap and went to town plating them. used 1/4 plate because the local metal shop was out of 3/16". overkill? we'll see.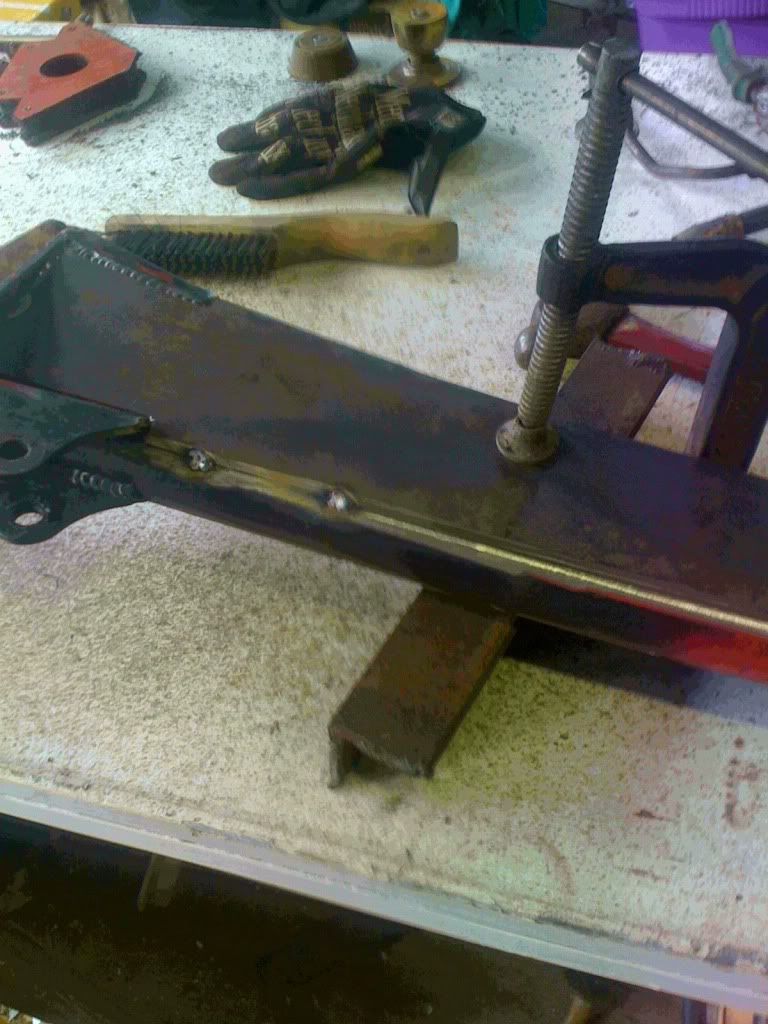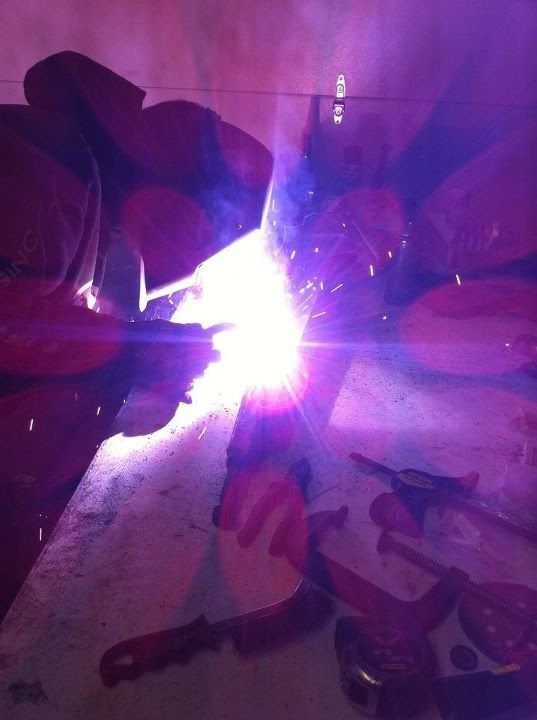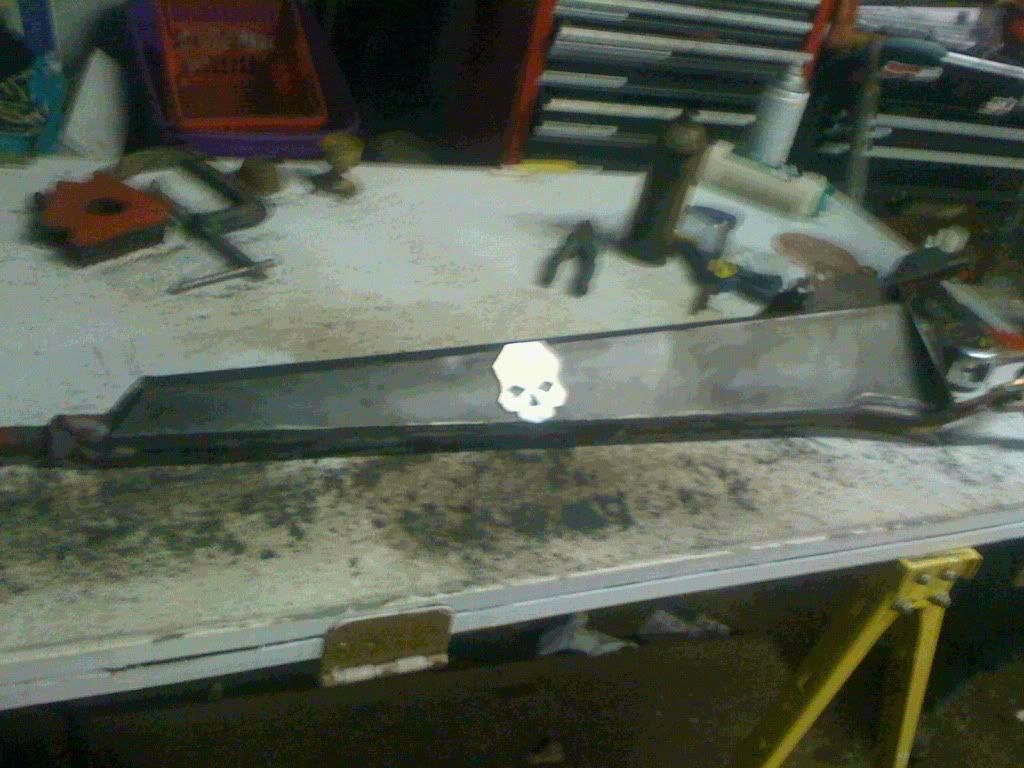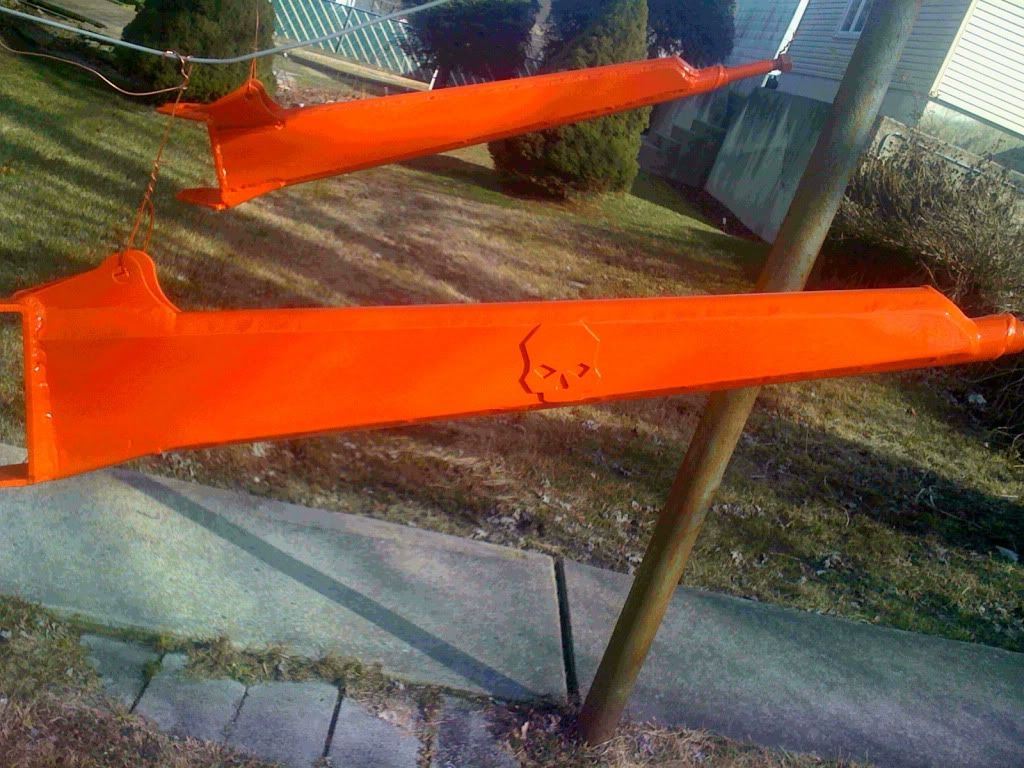 Picked up a lightly used set of deaver 5.5" coils and had solo motorsports build me some cut and turn beams. Have yet to put the beams on yet because i'd like to plate?brace them. but here it is with the coils and arms on.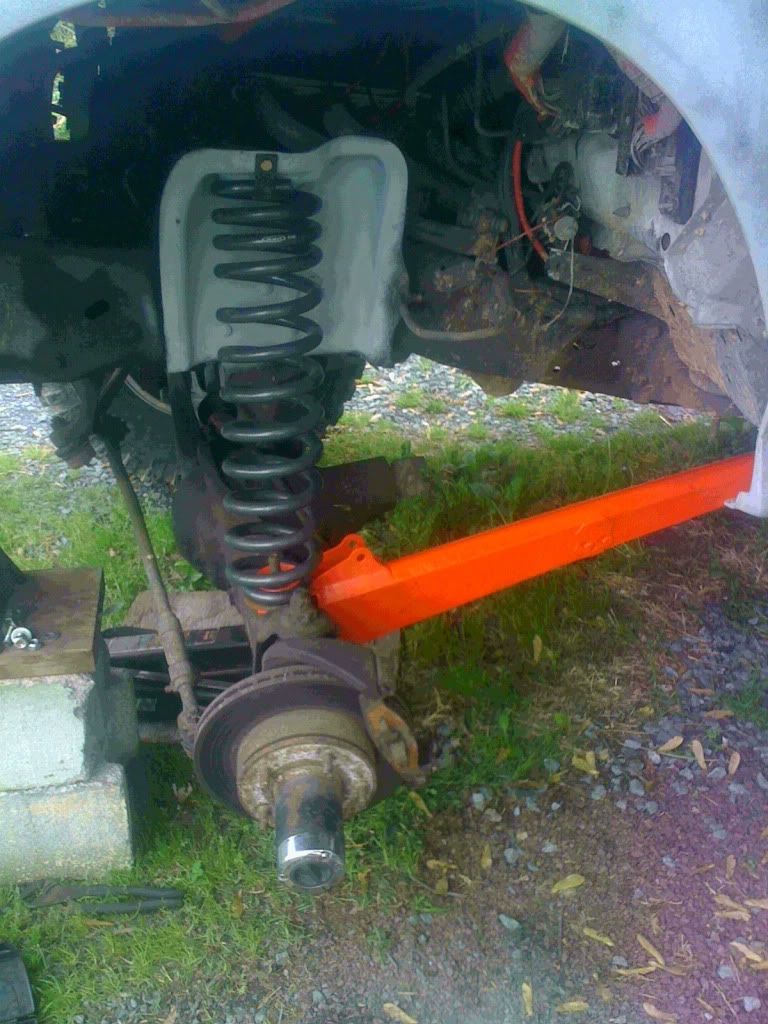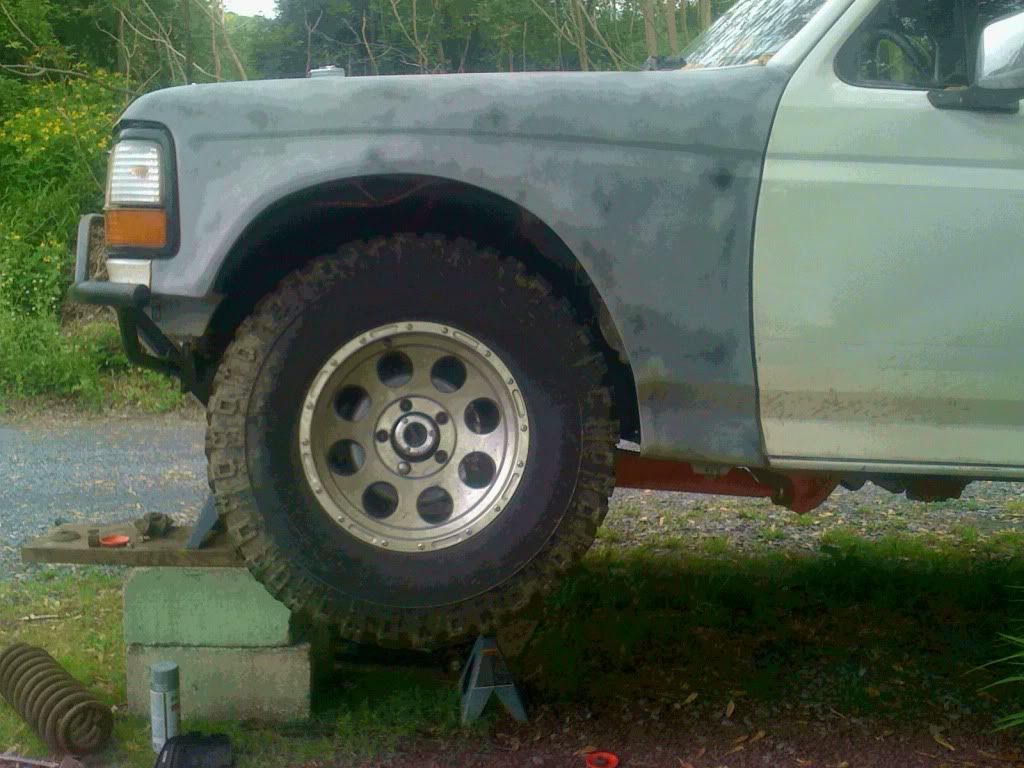 So little clearance had me worried about the heater on the oposite side. Gunna fold over the body seam to gain a hair more.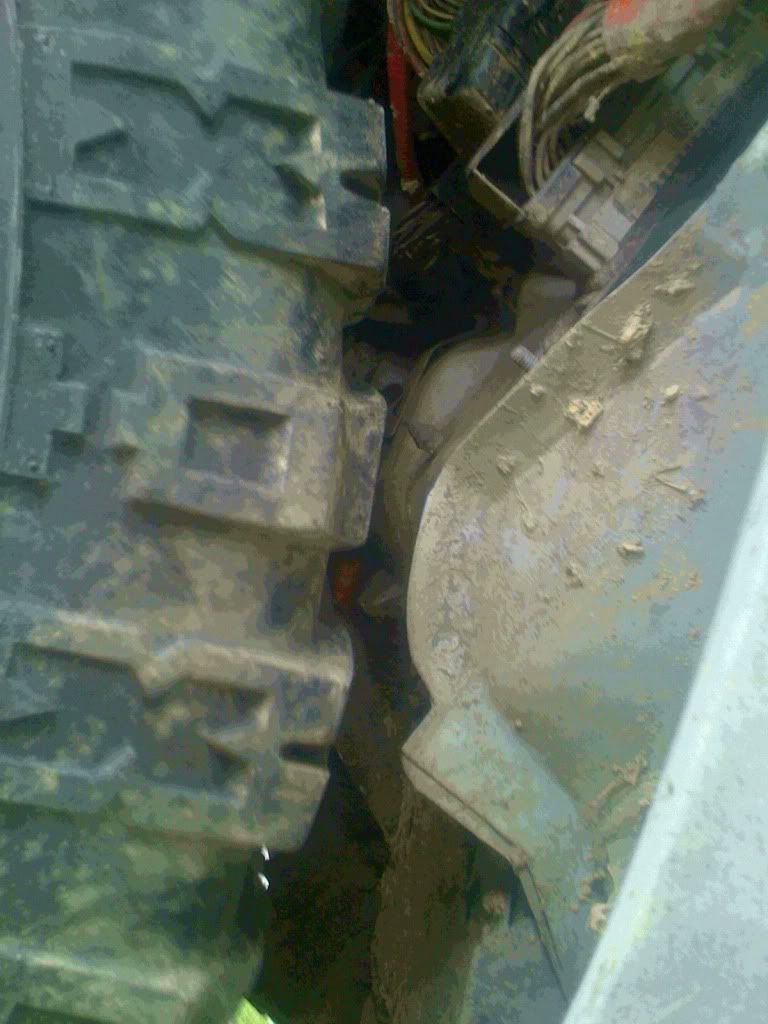 To "fix" any posible clearance problems with the heater box i used yogib's idea and went with a ranger heater box(84-92).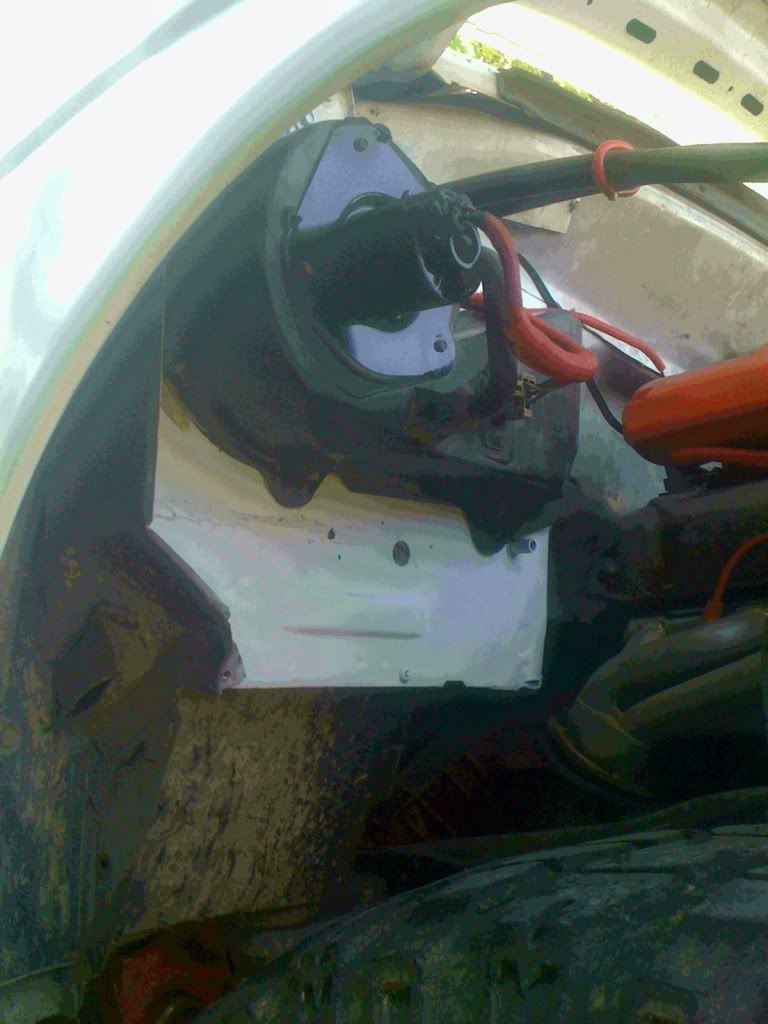 Here is a shot i took of it last winter and it stands fairly the same today.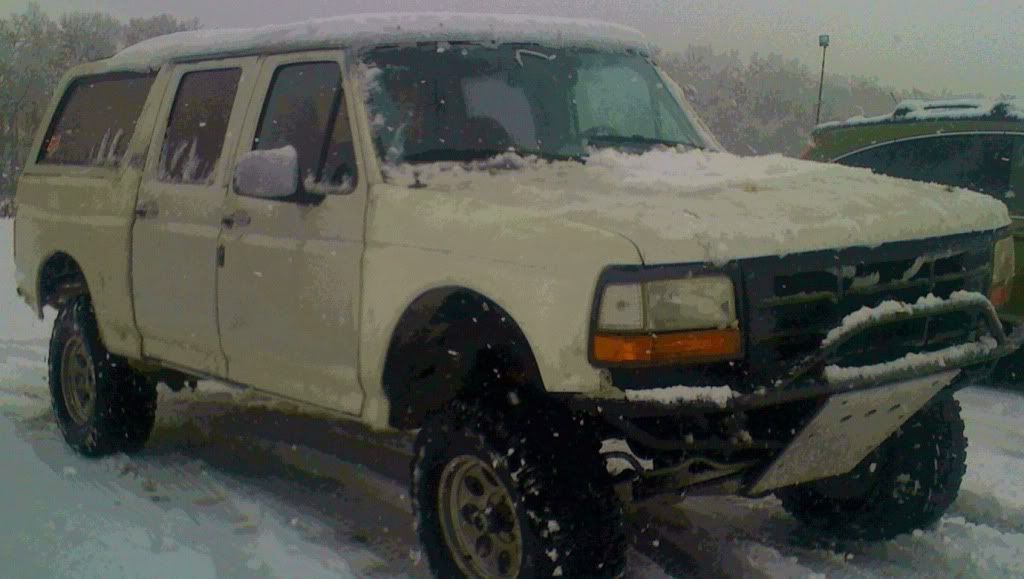 Upcoming plans are to finish the body work and add some paint. Finish up the c&t beams and get them in. Then focus on getting the interior back together.