Discussion Starter
•
#1
•
I recently bought a 90 full size bronco. For the system in it, I wanted something that would be secure if I were to take the top off, not having to worry about having my subs and gear out in the open in the back. I replaced the broken front seats with those from a later model, and did some measuring.
Take into account that I am by no means a pro, or even to this sort of thing very often. My vinyl job is not the best, or my construction skills, but this box is now the nicest think in my beater bronco. On with the pics!
Here she sits. Cup holders and whatnot, an Ipod dock will be added shortly. The top is covered in polar fleece, and has a 1/2" foam pad underneath. Very soft and comfy.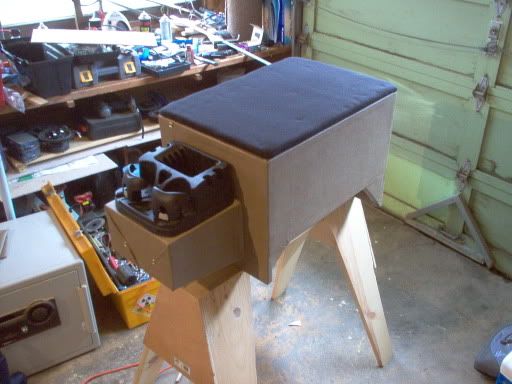 With sub installed, CD for reference. How many 15" subs have you seen in a center console? The little growth that supports the cupholder does share airspace witht the big chamber, all together about 2 cu ft.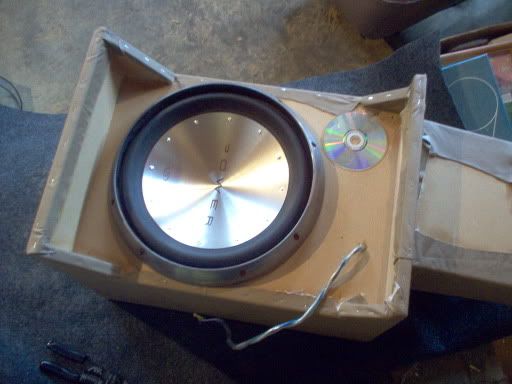 Sitting in the truck. Plenty of room for the woofer, at the shallowest it is about 4" off the floor. Passenger seat removed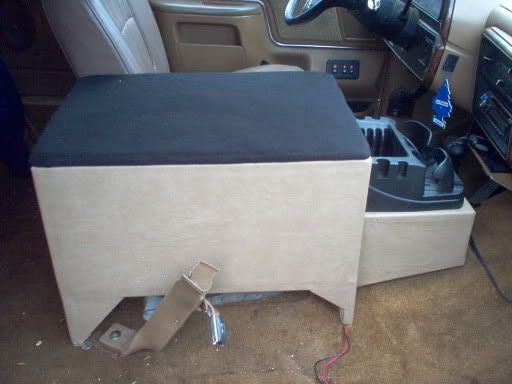 All put back together. I will be bolting it to the floor soon, I also have to install my amp and components, so I have no idea how this monster sounds.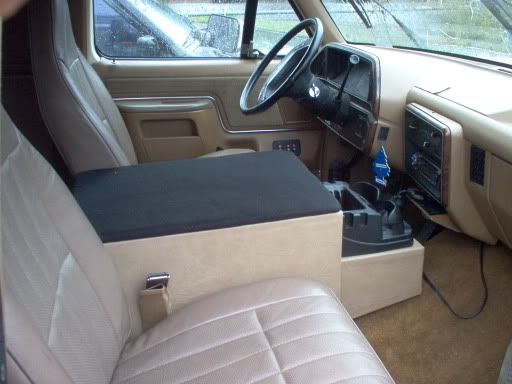 Thanks for looking.
-Beau