Discussion Starter
•
#1
•
Got my Kayline/STC soft top installed.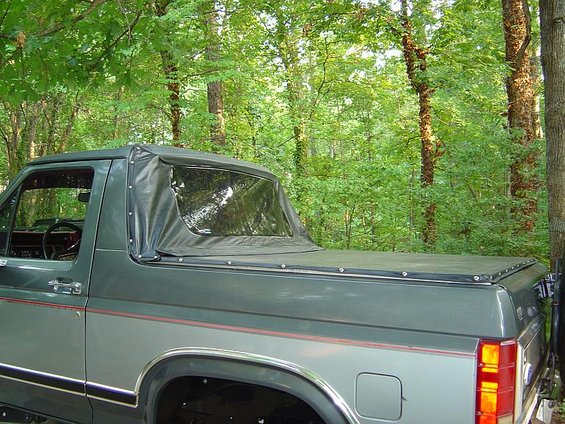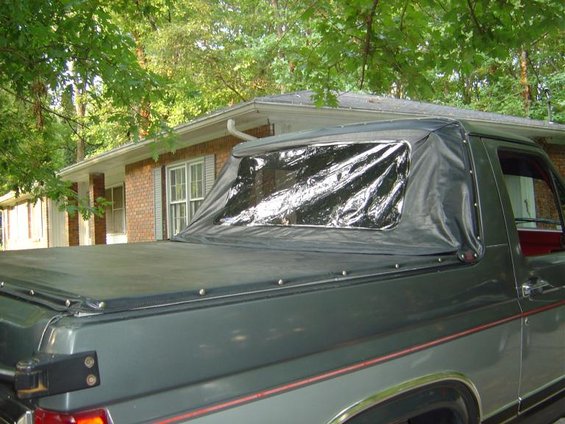 The top consists of two parts, a bed cover and a cab bulkhead.
Here is the cab bulkhead from the inside.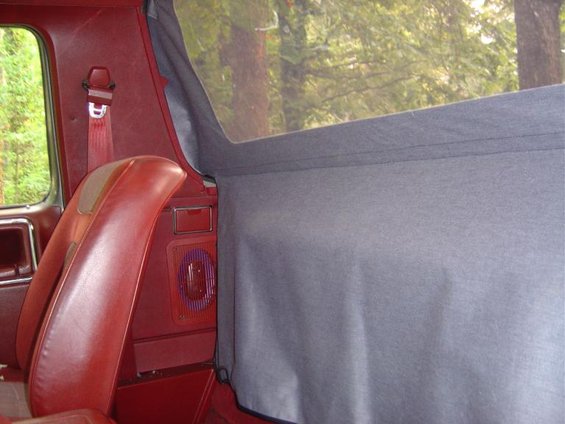 Bed cover from the inside.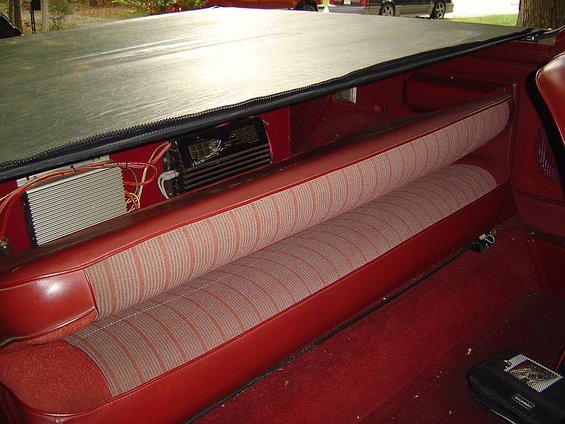 This is with the cab bulk head removed. This is good for keeping UV of your rear interior and hiding any cargo wile still having that "Top off" feeling.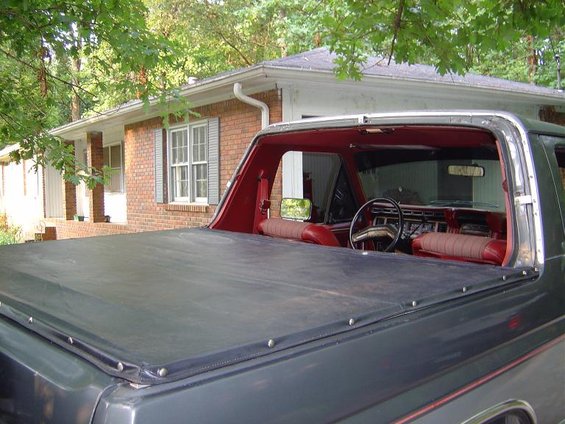 I am not terribly happy with the way the top fits. I think if Kaylin/STC had put a little more time in the design it would have been a much better top. But since I only actually plan on having it on when the Bronco is parked, or if I get caught in a rain storm. It will serve my needs
quite well.
And now for the good part
I drilled No holes in my Bronco for this top
:thumbup
I just cut/bent some simple brackets out of aluminum that I picked up at Lows and used them to support the top rails using the factory top bolt holes.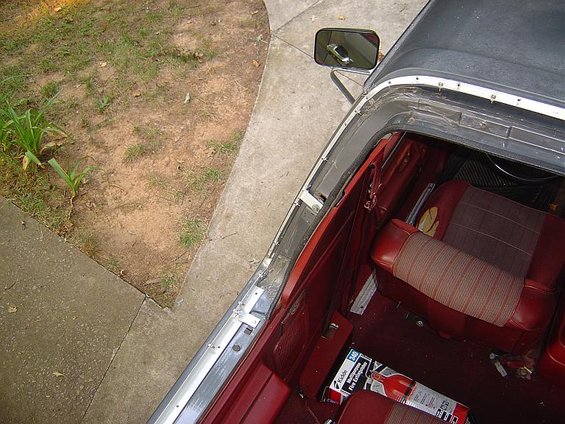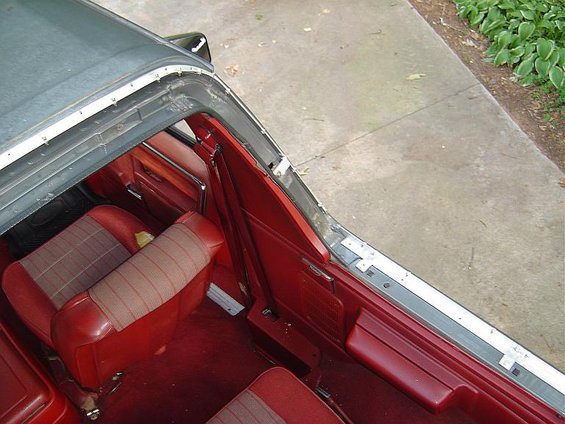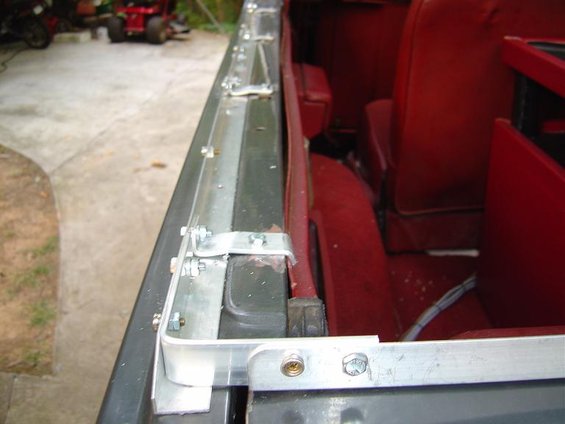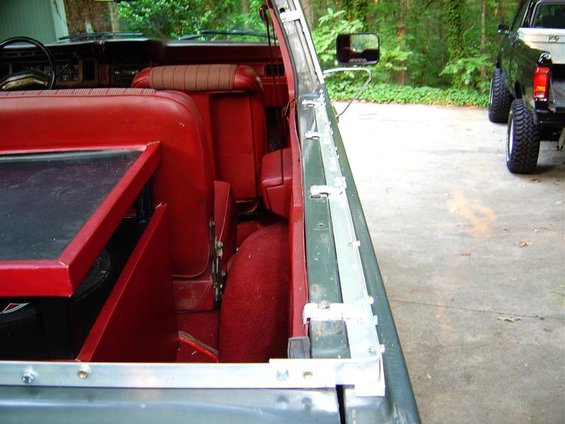 The tailgate section is simply healed on at each end by the bed rails.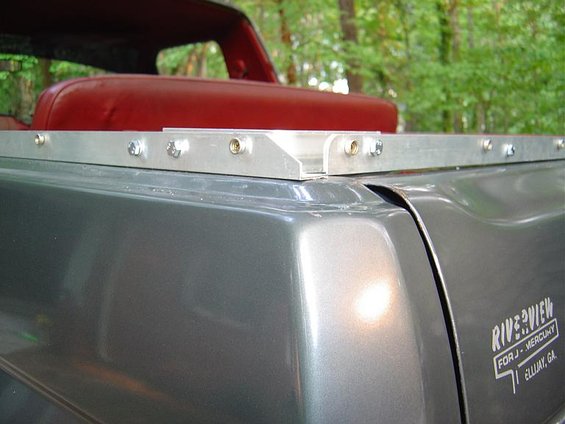 Here you can see the L shaped piece of aluminum I have connecting the two tailgate sections together and reinforcing the long run across the top of the tailgate.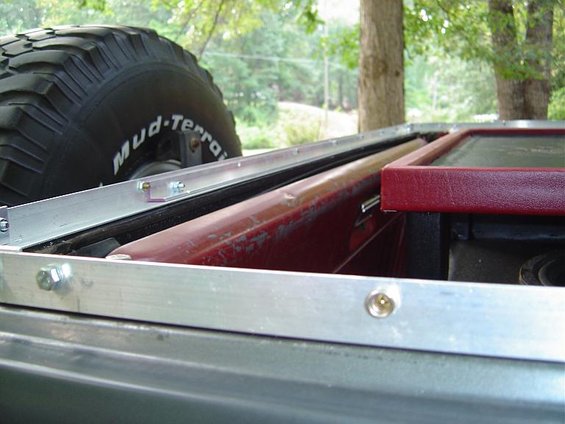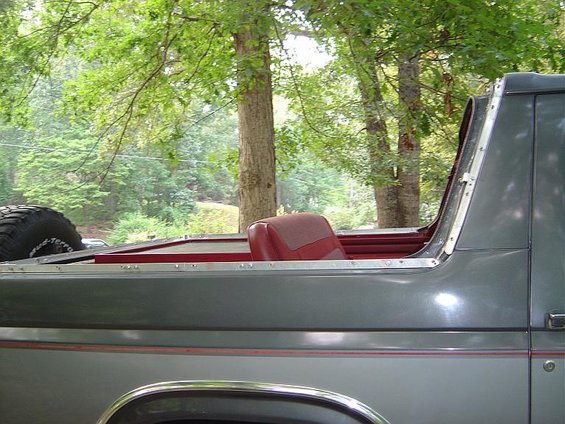 Took me two weekends to do this with simple hand tools. I still have a few bugs to work out, but other than it being time consuming and requiring a lot of adjustment, it was easy.
I don't understand why Kayline/STC did,t do it this way to begin with.