Discussion Starter
•
#1
•
hey guys, ill settle with the name Kal, ill try to make this brief (ya right)
born into a Ford family, didnt care what i drove when i got my Lic. when i turned 18 my mother bought me a 1985 Caviler for $300, ended up being a death trap 5 months later, scrap yard. then she gave me her owned since new 1990 Toyota Supra turbo. old hag beat the hell outta that thing, i didnt even get to "enjoy" it and it threw a rod out the side of the block,4 days after i spent$500 to make it road worthy and inspectable. sold it to a cousins husbands sister. i had a surgery done in 2005 i felt weak, i wanted something big!!! went to Weis market with mother and there it was!!! this big a$$ green Ford bronco with a massive F.S. $3000obo sign. the owner came out of the store, we talked, "I" bought from a guy named Don.
1990 Bronco Custom, 5spd 4.9 4x4, 3"body and 4" susp. (what he told me) 33" tires w/ 15" rims 12.5 wide. ran great, tailgate even worked! (at the time)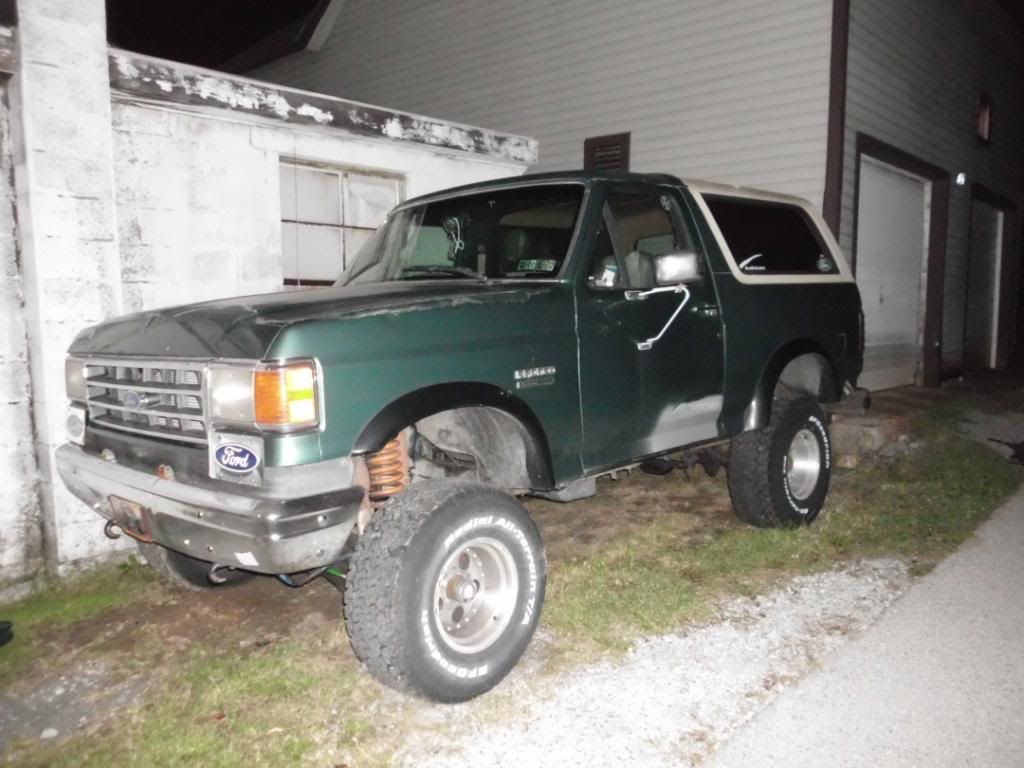 done alot with this wagon since 2005. hope to continue making memories with her!