Discussion Starter
•
#1
•
As I mentioned in another post, my '92 leaks like crazy whenever it rains. I've had water stream in from here: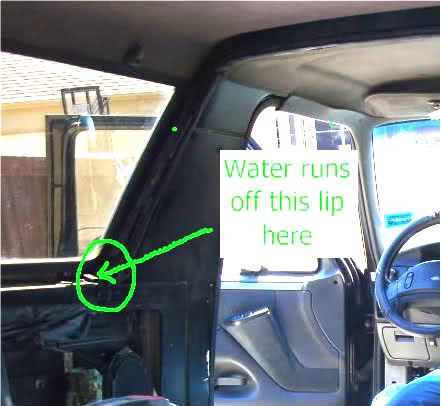 I was sure it was the forward seal on the top, so I replaced it. Still leaked. Peeled off new seal and reglued it. Still leaked. Peeled and reglued again. Leaked. I finally got it thru my thick skull that it's not the seal. The channel between the seal on the top and seal on the cab was dry right after I did a leak test (running the hose on the cab).
I ran the hose on this seam, near where top meets the cab:
and water poured out from that same lip on the backside of the b-pillar interior. I've read lots about the fix for the cracks in the roof at the rain gutter, but nothing about fixing this seam. Any idea how to fix that? Sealant? Welding? Chewing gum?