·
Driving Stuff Henry Built
-90 xlt, 351w, e4od, man 1356, 3.55, sag, warn hubs, 35s. -73, 400, np435, d20j twin, 35s
Discussion Starter
•
#1
•
Lotsa Wind (Pics Added)
How is it where you are? It's blowing heavy here. Lost part of a fence, some good sized branches, & drove over the scrubby end of a downed tree to get home. 2 neighbors have had trees uprooted, one of those took tore up his gas main & tore down his power line. Good thing they didn't get together. The fire dept had the street closed until a few minutes ago.
Edit 12/3/2011 -Some pics from around the neighborhood. This is all within 1/2 mile of home: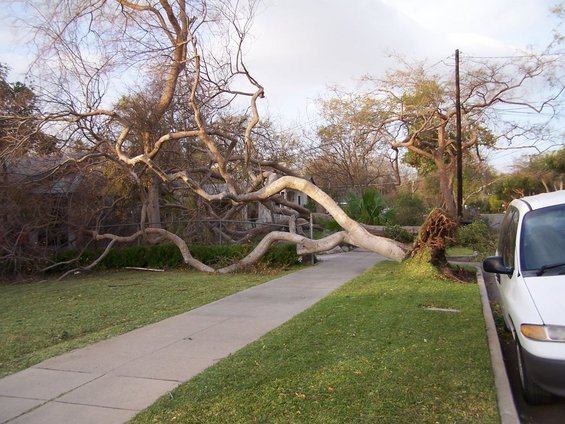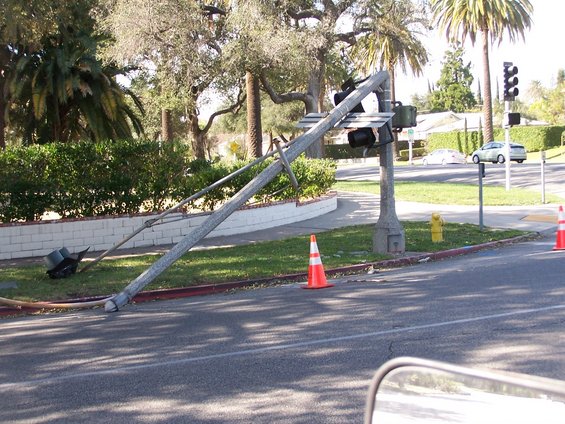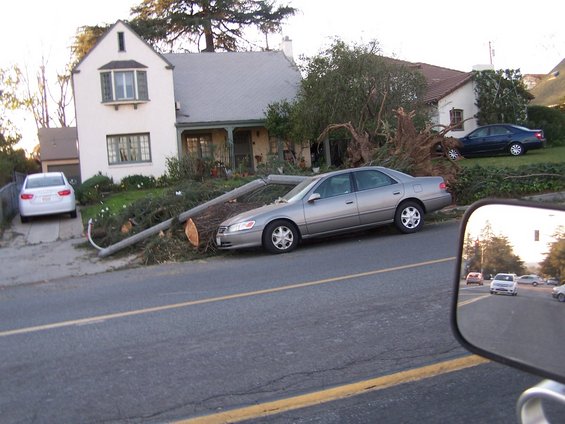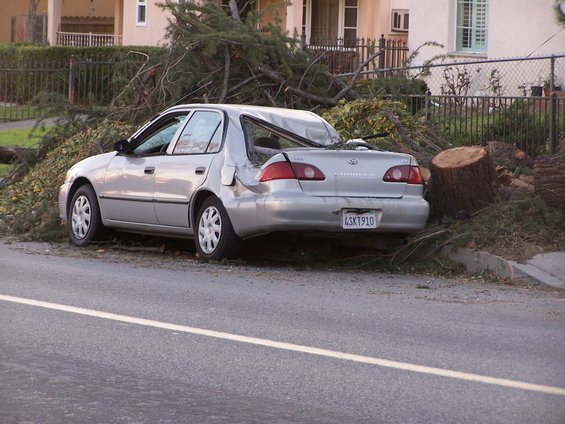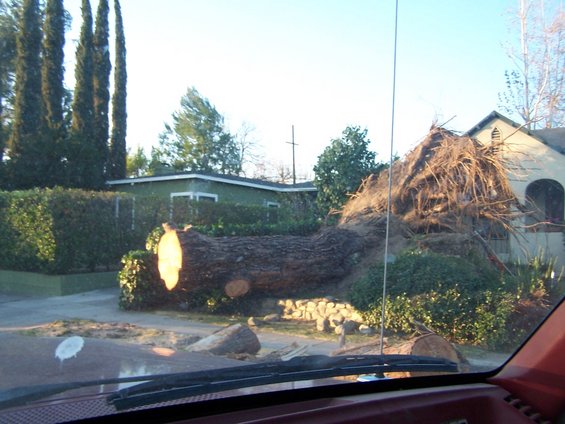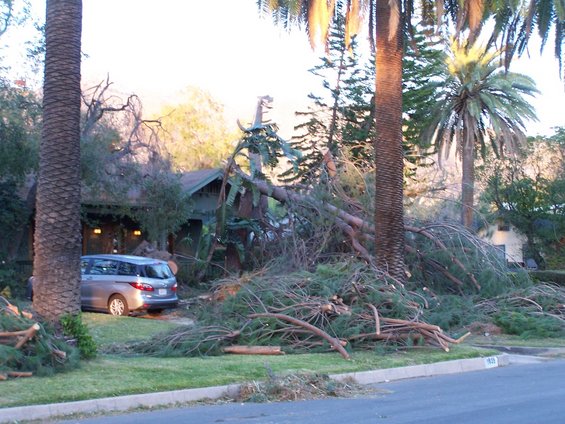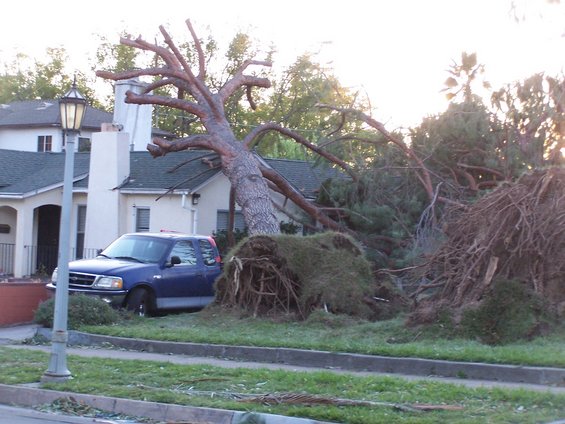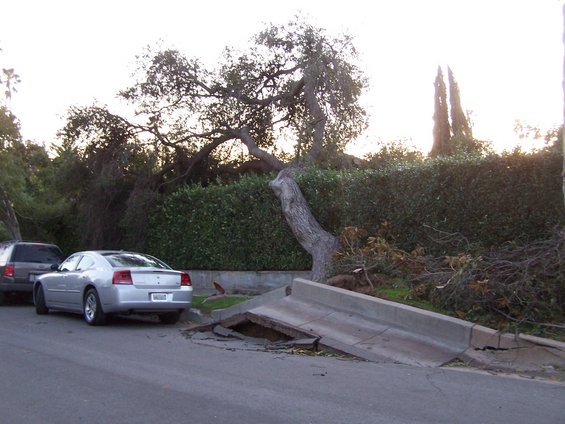 My Jacaranda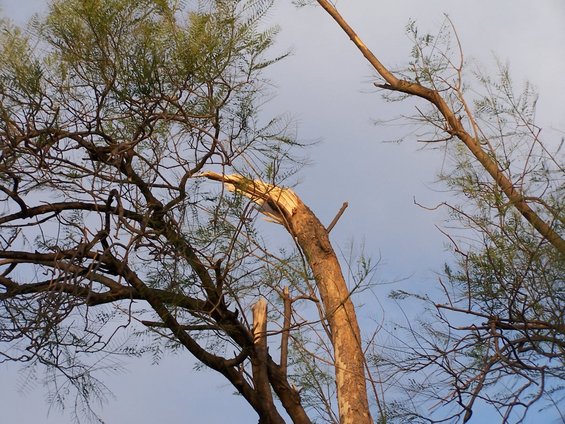 The fence it hit. Most of the big stuff landed on the other side.
My back fence. Hey, there's the gas can. To the left you can see the new section from the last big wind.
Front fence & someone's umbrella. No sign of Mary Poppins.