1996 Bronco 5.0/E4OD/BW1356
Discussion Starter
•
#1
•
Here is the unsuspecting victim -
I got the Bronco for $800 with ~180k on it with an E4OD on it's way out and a motor that was thirsty for coolant, but at least it pumped out cold A/C and it came with an Infiniti Kappa's and a 10" sub.
Yanked the driveline out of my 95' F150 for the motor-
Picked up a Ford rebuilt E4OD from a FSB member-
Installed the motor and trans together and stuck the 95' tach cluster in and now the mileage matches the motor and the trans is just 5k more than it reads.
I plowed snow with this Bronco this year - what an improvement over the F150. Our lame winter only allowed me to get out twice though -
I added air bags for the weight -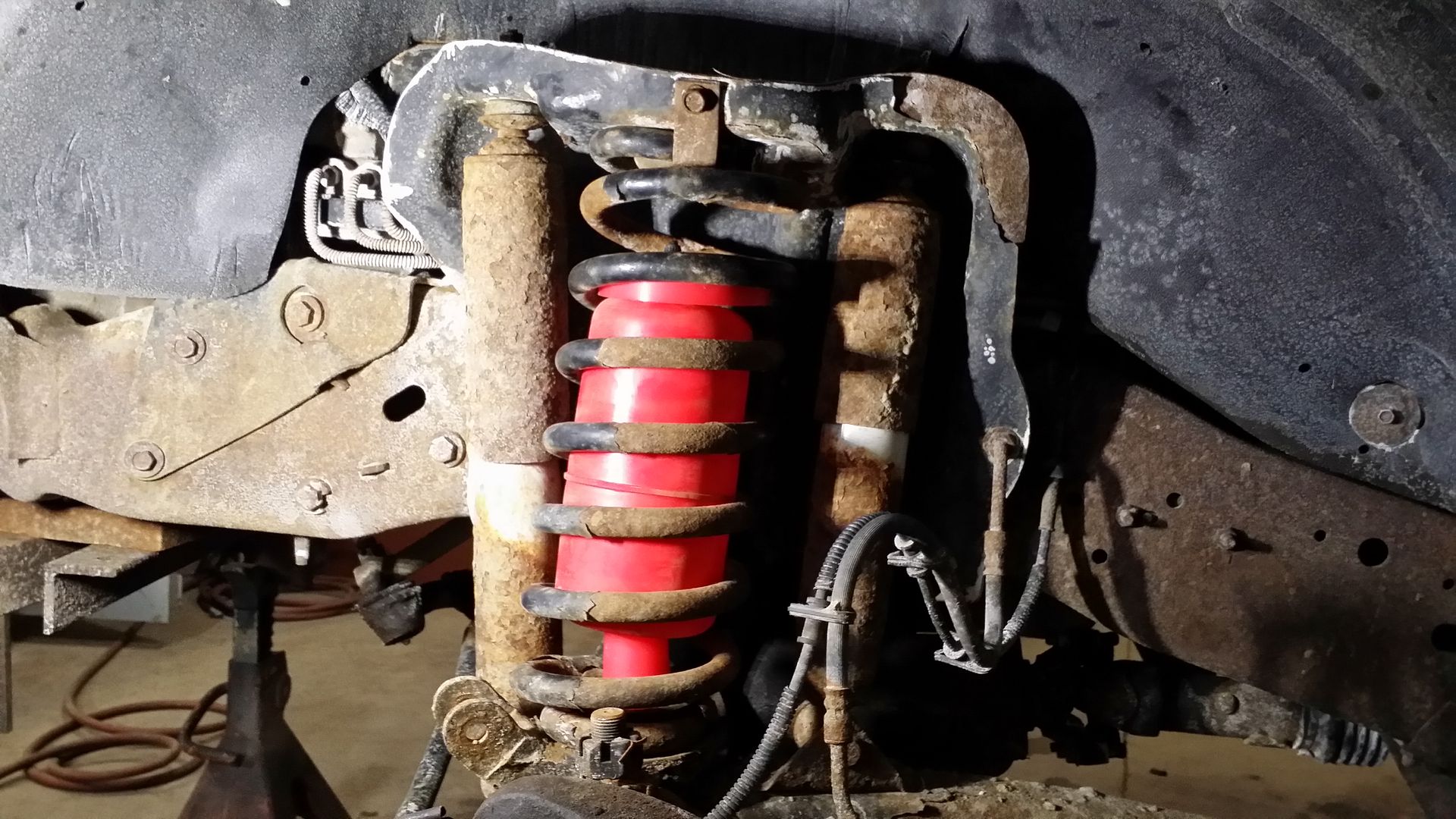 Full circle snap rings and Spicer joints for strength-
Aussie locker for some parts break'n traction-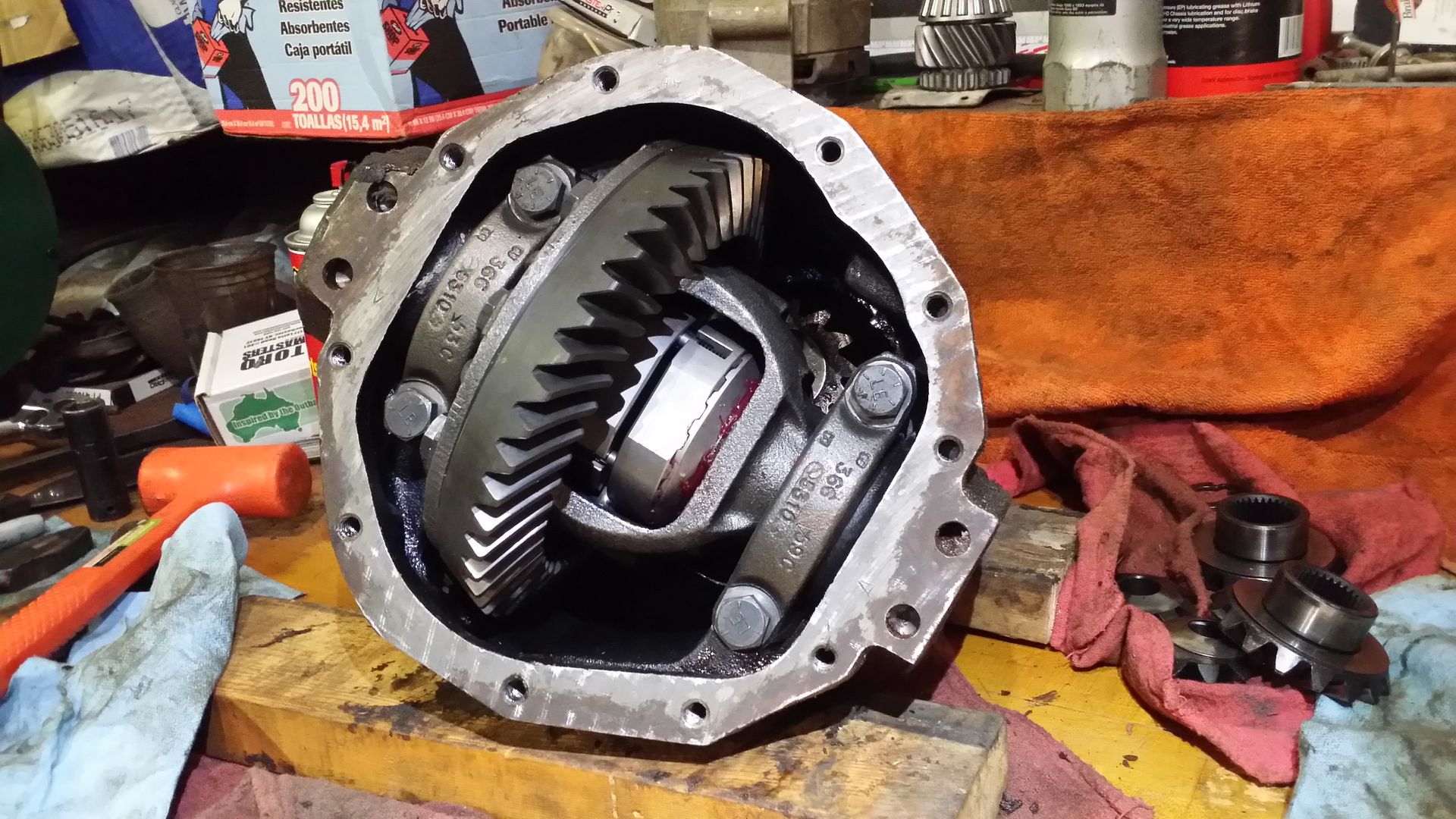 Aux reverse lighting so I don't run into anything-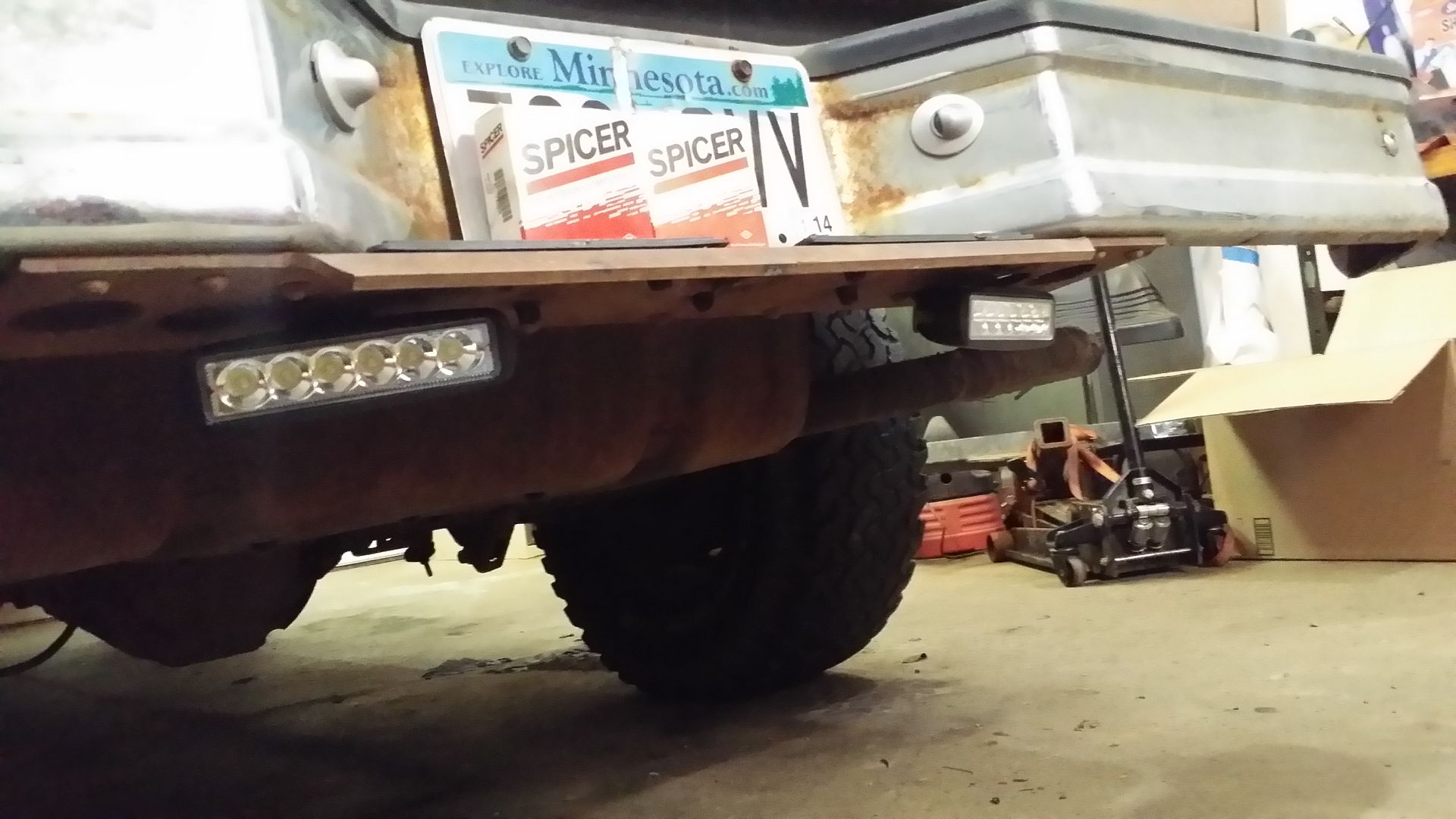 I picked up a front 3rd of a 78' Bronco for $50 last weekend - it was cut off at the x-member and included everything attached to the frame to the transmission x-member.
I really lucked out as it is a matching 3.50 gear axle with a rare limited slip differential. Other bonus items include a factor sway bar and dual shocks.
I'll snag a picture tonight - :toothless
The plan-
I want to keep this low - I know 4" is about what we have to lift to clear everything, but I'm thinking I can hack quite a bit of the ttb x-member out and just build myself a new one - possibly bend some .125 2" DOM tubing as a replacement x-member between the motor mounts and coil buckets.
I want to use a progressive coil - I've rear that the axle swap gives 2" of lift alone, so a 2" lift coil for a 78' should be what I'm after.
The rear is going to get new leaf packs - possibly a AAL, but I'm not certain I can get 4" of lift out of that. I'm not stacking blocks - I'll probably put an anti-wrap bar on the rear at some point.
The steering will be the stock 78' components and IIRC a F350 drag link will be required.
I want to run T-bird calipers and stock length radius arms with as many factory components as I can.
This isn't a wheeler - my wife drives this and I really love cruising around in it. I've got a 74' Bronco for wheeling duties, but that isn't saying that this Bronco won't ever see any rocks -
Progress will be slow - I'll probably tear the axle apart this summer sometime, my 74' is taking up my attention with the roll cage build and suspension seat install. I'll use this as a build log with parts collection and the steps leading up to the build.
I've got a 351W that will be going in the Bronco as well- it is what is currently in my 74' Bronco. 96' F4TE 351W with 96' GT-40 cylinder heads, Typhoon intakes and a Comp XE264HR cam - should be fun
More to come!