Discussion Starter
·
#1
·
I never have quite understood the term "Lurking". I've always considered my frequent browsing of this website to be just that; browsing.
Besides, who wants to see another stock vehicle if you don't have something interesting to post up anyway?
Here's my '95 F-150 from back in the day when I was touring Central City, CO to view the aspens changing color: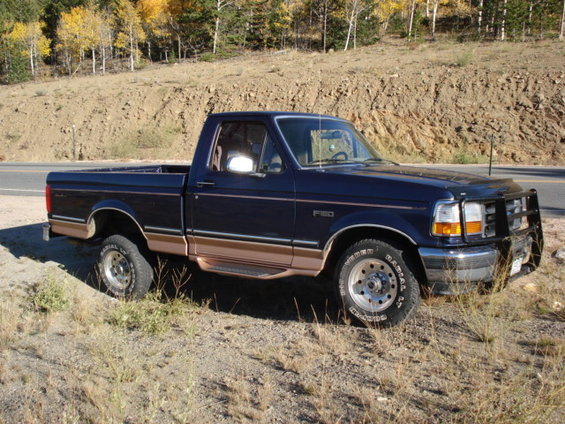 Give it another two years and a new job after college and it looks like this: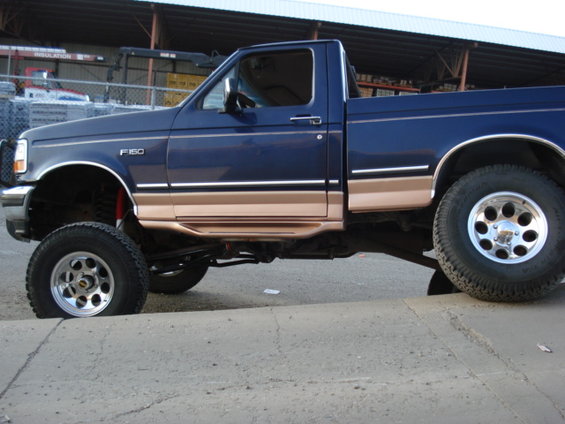 The first of a list of mods to date include a 6 in. Superlift and 35x12.50x17's on MT Classic IIs.
When I get a few bucks this next time around I really need to re-gear to 4.56 or maybe even 4.88s. 1st gear doesn't have that bite to it that it used to and 5th gear is now reserved for western KS or any other flate terrain. And, hopefully, 1st gear in 4-Lo will have more of a crawl to it than an amble.
All of my knowledge and understanding of all things four wheel drive is a product of four wheeling magazines and the internet. I may be a little slow on the uptake but I'm certainly not an idiot; even though I certainly will ask a few idiot type questions in the future. Yes, I know it's not a Bronco but they're basically the same.
This website has been a really useful tool in determining what I'd like to do with my little pick'em up truck. I've got supercab coils upfront which left the arse end sagging but I added Sky shackle flip brackets. After some more reading of FSB I found from some more knowledgable individuals that it will obviously shift the rear axle forward. So now I need to take it to someone with more experience than I to move the front spring hangers rearward and take out the rear factory blocks which should leave my pickup riding level.
I will probably chime in from time to time as I have some proven information to add and not just thoughts which all too often come through as facts (happens all the time when talking with web wheelers). Until then, I'll be calmly browsing again.
Hope you all enjoy some poser shots better than nothing: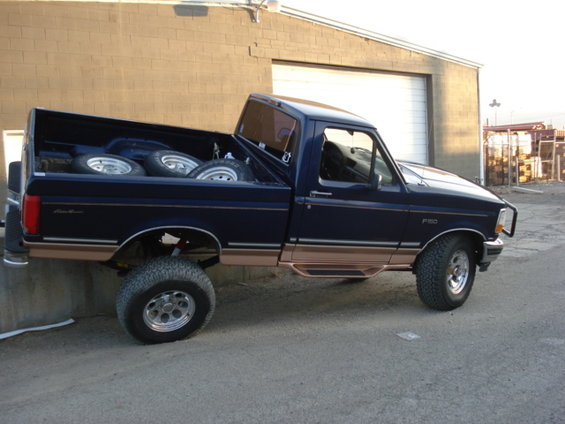 I promise to hit up a few moderate trails in the future to get some not so poser shots. Maybe something with a little CO Rocky Mountain scenery again. It's a Mall Crawler with my Mall Terrains but it's also my DD since I haven't saved enough to get something else.
Until then, keep posting up mods, wheeling trip pictures, and the general chit-chat; I enjoy reading it all.