After a year of himming and hawing, I have decided to rejuvenate my '93 XL. It is an ex-GSA rig (Probably BLM) that I bought at auction in 1998-ish with 70,000 miles on it. 20 years later is has 220,000 miles on it and it was time to replace it or get it up to snuff. In that 20 years it has only left me stranded once (fuel pump) and I have put very little into it (new clutch, brakes, alignment). It has served my family well, teaching two teenage boys to drive, (yes, that is where the right-side dent came from), and taken us all over Orygun.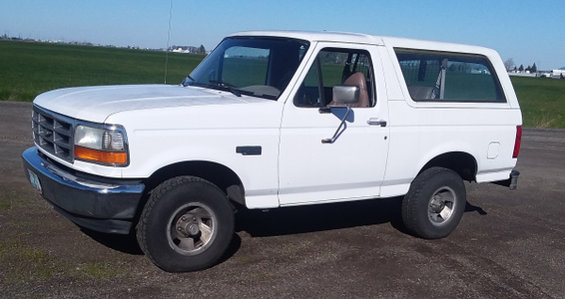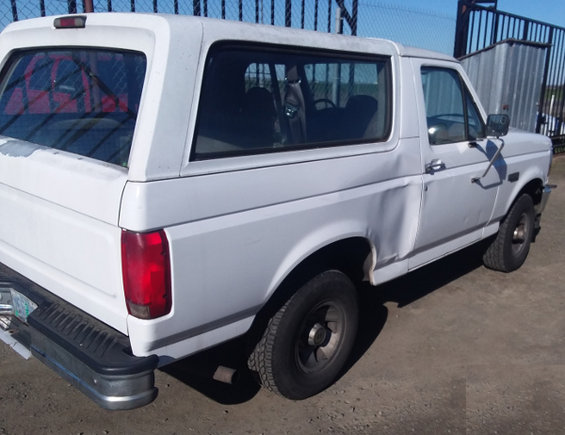 My reticence at rejuvenating it comes from innate cheapness, and that fact I always wanted an early Bronco. Truth is, the early Bronco is a fetish and not that practical for me. An early Bronco will never be a comfy highway rig for longer trips, and the prices are getting a bit out of hand.
I briefly considered a newer rig, but truthfully the newer rigs are too fancy for me. I am sort of a rubber floor mat kinda guy. I suppose if I could find a stripped down 4-door Wrangler it would compare in highway/off-highway driving, but good luck finding one that is not all dolled up. I suppose when the new Bronco comes out it could turn my head, but I expect it to be on the order of 60k to start. (I could swing that, but like I said I am cheap like a Scotsman.) I could also probably get away with a smaller more highway orientated SUV (CRV, Rav4, Renegade, Edge, Murano), but when you do the math, the difference between 20 mpg and 30 mpg over the life of the vehicle does not justify the cost difference, especially when you factor in insurance. And while I am not a trail guy, I hate abusing equipment and a steady diet of washboard logging roads will more or less beat the ca-ca out of unibody rig in relatively short order.
My path seems clear right now, that the kids are off on their own and have managed to pay for college without either of us going into debt, I am going to set aside 5-10k and rejuvenate the old rig. I say rejuvenate instead of restore, because I have no use for a rig I cannot use freely.
Over the years my rig has picked up a lot of little problems that in aggregate are starting to wear on my nerves. (Leaking rear main seal, busted oil pan stud (yeah, the one you cannot reach without pulling the motor), needs brakes, busted fuel gage, upholstery, etc.). The abbreviated list of things to attend to:
Repair and repaint the body (Yes son, you have to swing wide around the telephone pole every time pull into the drive way…)
Rebuild the motor (I think I'll start with the heads and then see how much attention the lower end needs)
Improve the drivability (New shocks, brakes, maybe some taller narrower tires, etc).
Try and improve the gas mileage to 20 mpg (Headers, exhaust, intake, electric fan)
Spruce her up a bit (LED lights, Upholstery, Stereo, GPS, maybe a Computer, Rearview Camera, etc.)
My plan is to get another 150k out of her as a dead solid reliable daily driver. (Actually, I drive a company rig during the week, so my miles on this rig are reduced – see below)
Cheers, R-b-W