after a couple years my motor mounts presented themselves as worthless. so i ordered up some westar mounts to try a new brand.
when they came, i was surprised to see they didn't match completely.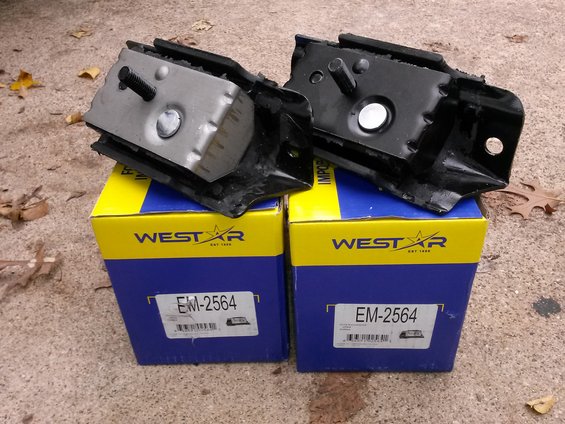 this was before i resealed my engine, so the old mounts are pretty filthy. and they were toasted.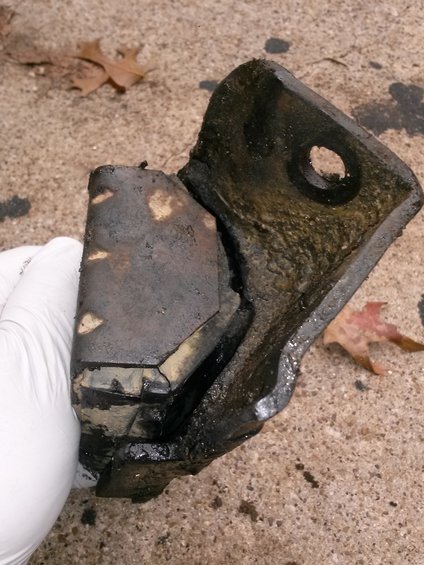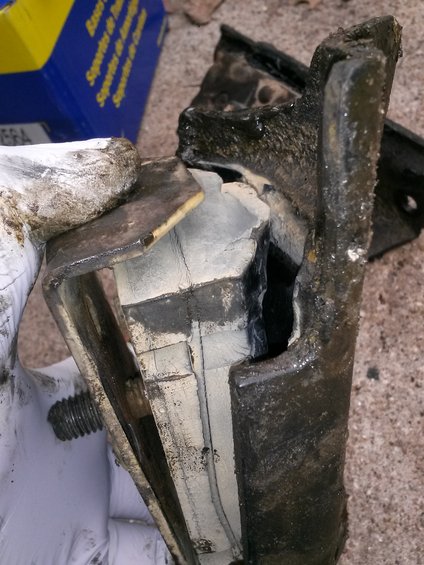 just because they're a different brand than usual, but they still had the same problems as the other brands.
i circled the part where i had to cut off with a cut-off wheel. that was only for the driver side. that part was hitting where the oil filter mounts to the engine block. the passenger side went in without modification.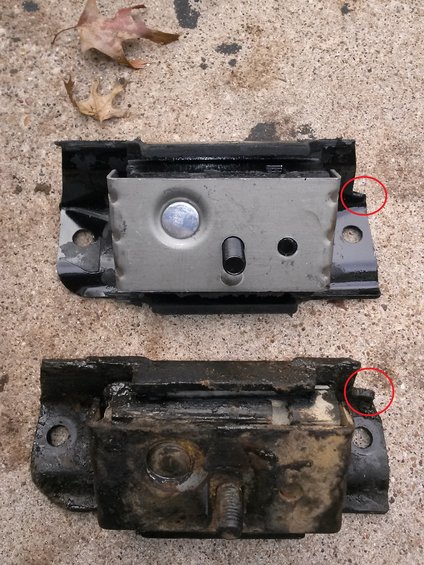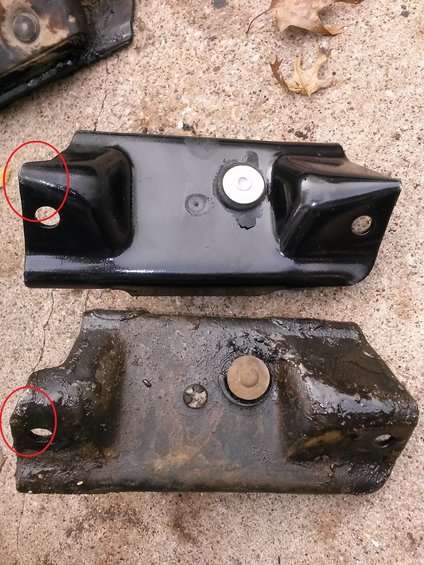 cut off a little extra length on the stud
after all that, installing the new mounts was a piece of cake.
1) put the mounts with the studs in the frame, but not bolted to anything.
2) lower the engine a fair bit so i could bolt the mounts to the block
3) completely tighten all bolts to the block
4) lower the engine the rest of the way
5) bolt the mounts to the frame
6) reinstall transmission nuts
7) reinstall oil filter
8) reconnect heater hose to throttle plate
9) grab a brewski