88, 90, 96 broncos, 96 F250
Discussion Starter
·
#1
·
Ok so here we go, MEB's annual Winter Ride @ Rausch Creek.
There was a pretty good turnout, it looked like a dozen rigs were there, and half of em were FSBs
Unfortunately, with the crazy deep slushy snow, we ended up breaking into smaller groups, because there were many places where a rig on 35s was struggling to go. It was pretty nasty out there.
The worst of it was the parking lot though, it was a sheet of ice in the morning!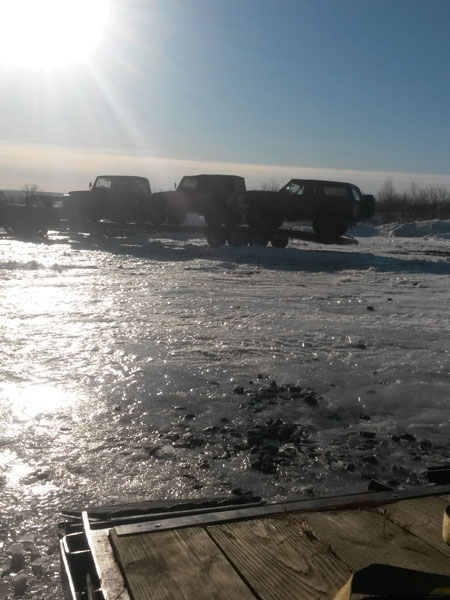 Pretty much right off the bat I seized a caliper and it was dragging HARD. Had to pull the rear left off and remove it because it was killing me in the snow. Im sure theres a pic of it somewhere :brownbag
Ground clearance for the win! The group I rolled with was on a minimum of 36s, and people were dragging their diffs everywhere.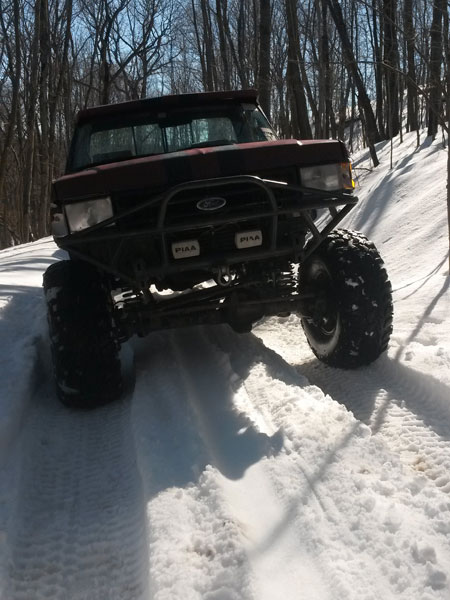 Considering that we were cutting paths through fresh snow all day long, this made for some interesting challenges at times.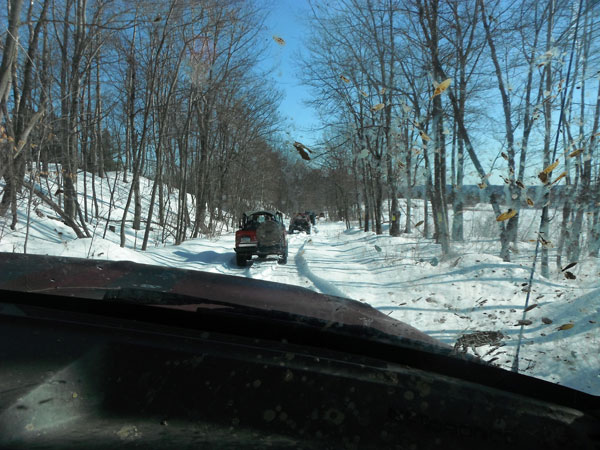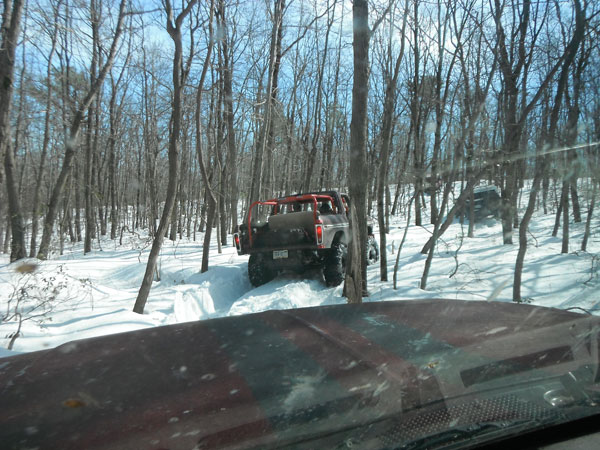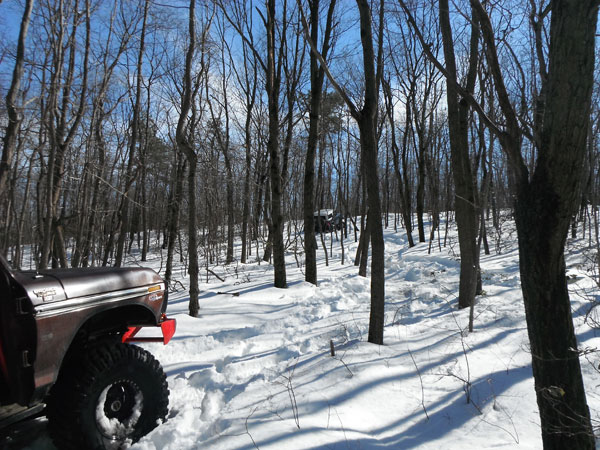 this was a pretty nice EB, but the Fun Countrys were not the best choice for the snow. He had lots of traction issues, despite being locked front/rear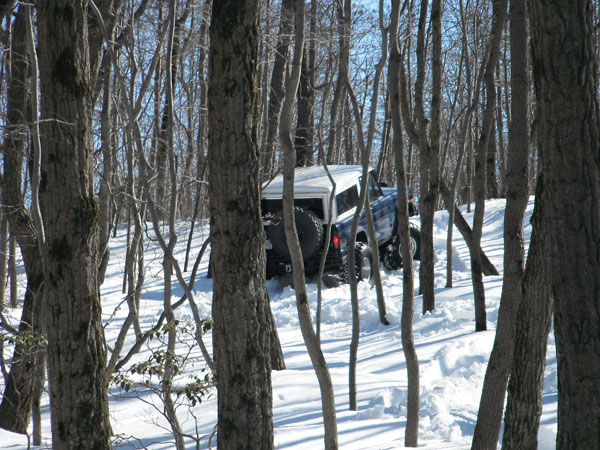 digging in pretty hard. snow was almost knee deep in this area of the park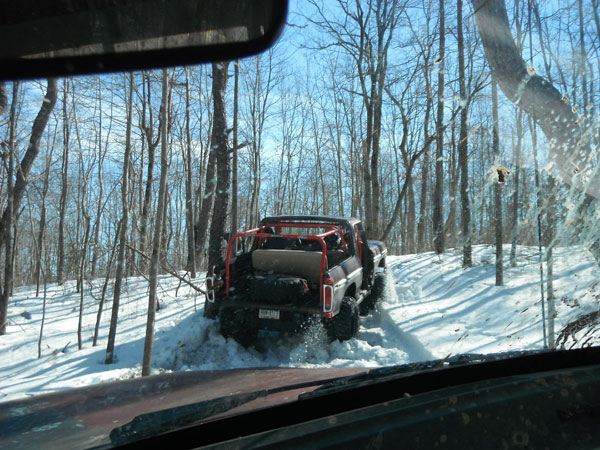 You wont see a rock, unless you get stuck and start digging; the snow was so deep that no one hit bottom unless they got stuck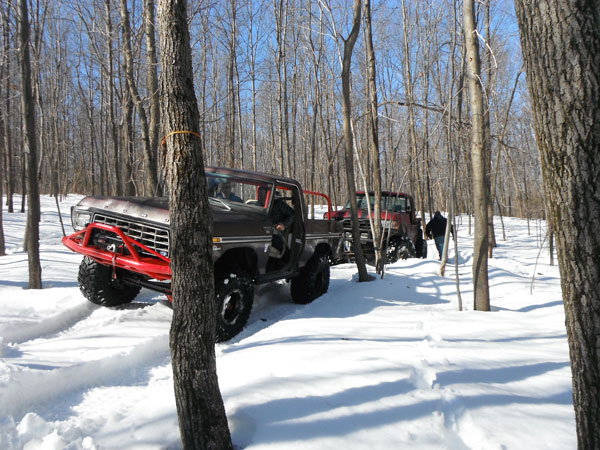 This was a pretty wicked hill climb; Chris tried to get to the top and was almost successful before getting stuck. The dude in the blue EB (sorry I forgot his name) was going for it but back down, I assume due to lack of traction; the FCs were not the best tire for this heavy snow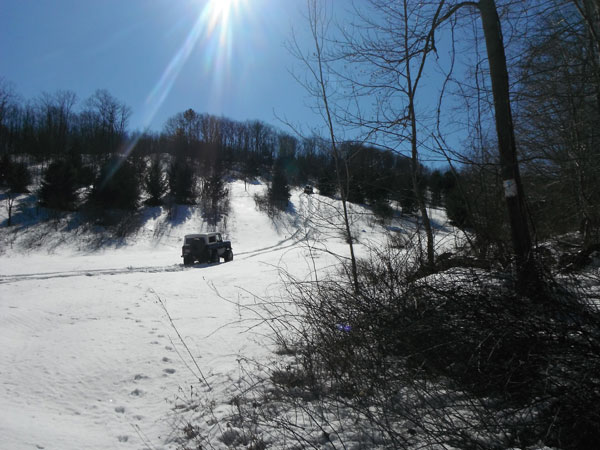 Ryan givin 'er hell on the left path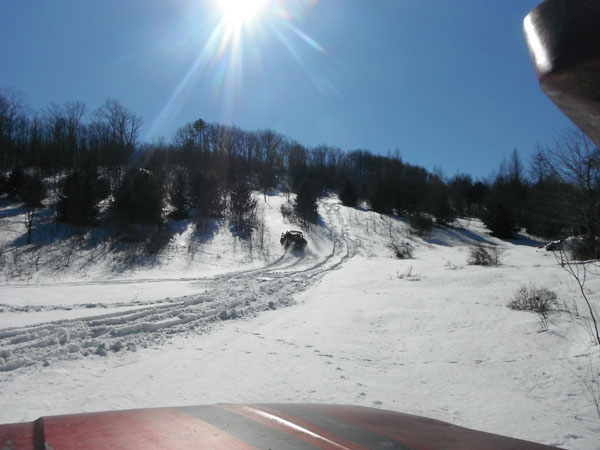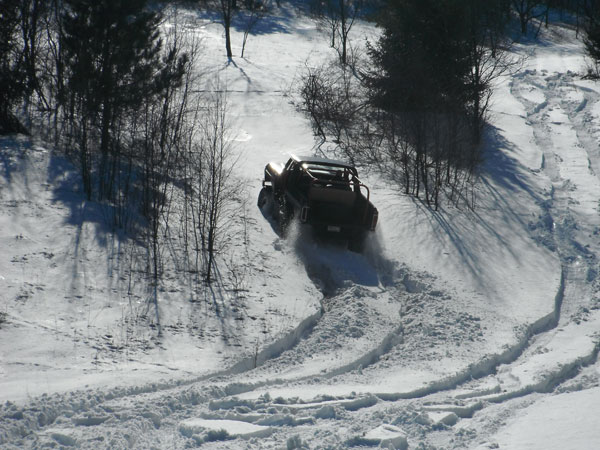 You can see in these next two, he starts digging in pretty good, but eventually got stuck and had to back down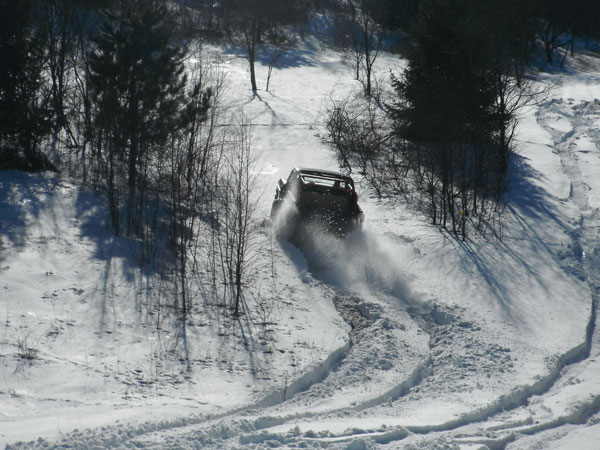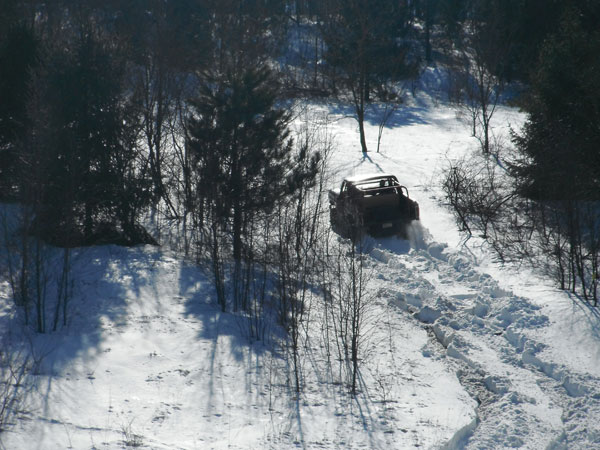 We went for it and made it all the way up the right path, so im hoping some pics or vids of that show up :toothless
...and finally a panoramic my bud shot on his phone

All said, I had an awesome time. The seized caliper really sucked the power down, we did way better after it was off the truck. Darrel did pretty good but being behind me most of the day I didn't really get many pics of him. I ran into several other FSB members, but we all got split up early on due to smaller rigs getting stuck, and atleast one broken axleshaft, so I never got to wheel with anyone else. Sorry guys, next time :thumbup
Looking forward to seeing pics from everyone else who was there :thumbup