Discussion Starter
·
#1
·
Mega Run '08 was held at the Barnwell Mountain Recreational Area again this year in northeast, Texas, near the town of Gilmer. 116 rigs registered and competed, the biggest event held at BMRA, and that doesn't include the number of folks that showed up to watch the events and wheel on their own. Needless to say, it was jam-packed!!
I worked the rock garden and obstacle course events so I didn't get to wheel as much or take as many pics as I wanted. But here are the few that I took, most of which were of the beginner's group I led on some mild, 2-diamond trails Saturday morning.
Pic of my g/f's younger brother, Juanito, and my yellow lab Tarzan by my mostly stock '03 Tacoma on street tires no less (was thinking of bringing the Bronco, but it was having starting issues). We were lining up to lead an easy group on some mild trails: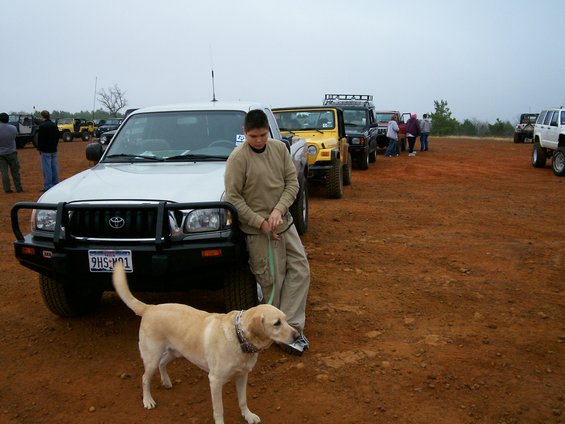 Overview of all the different rigs getting ready for the morning trail rides and folks meeting under the pavilion anxious to get going: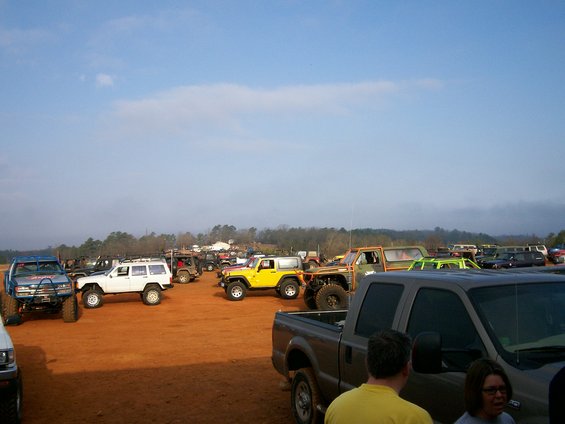 The easy group I led exiting the Solihull St. trail. The park map has it rated as a 3-diamond, but it's really just a 2-diamond: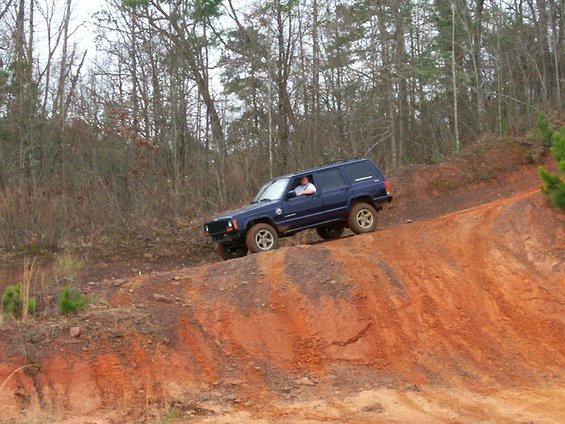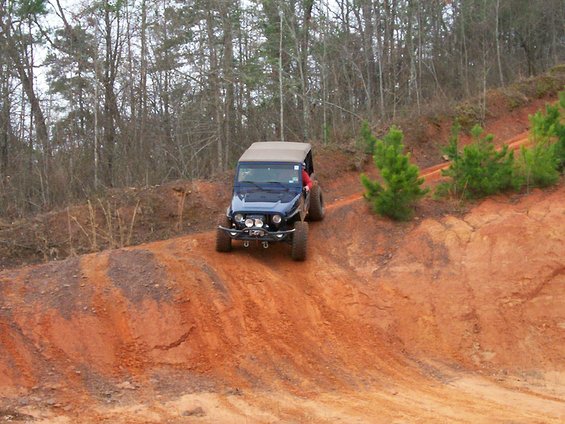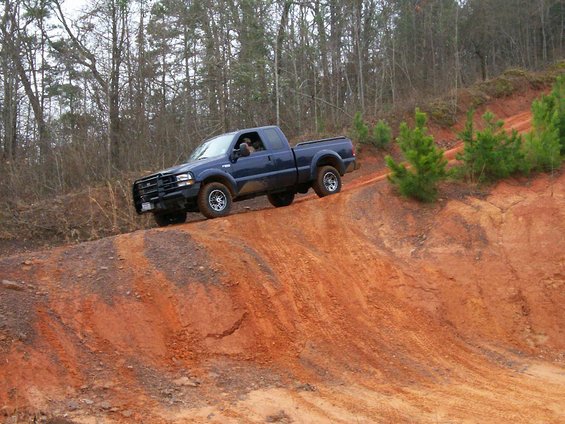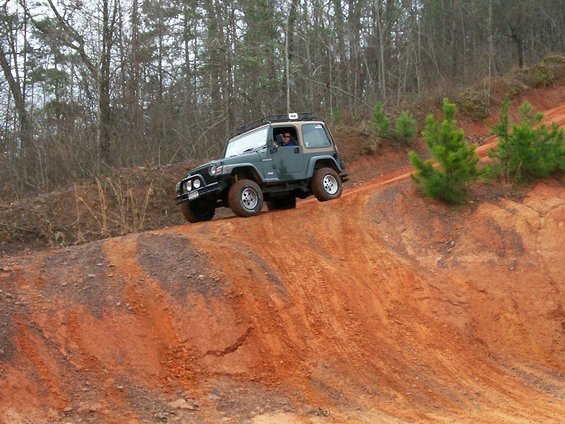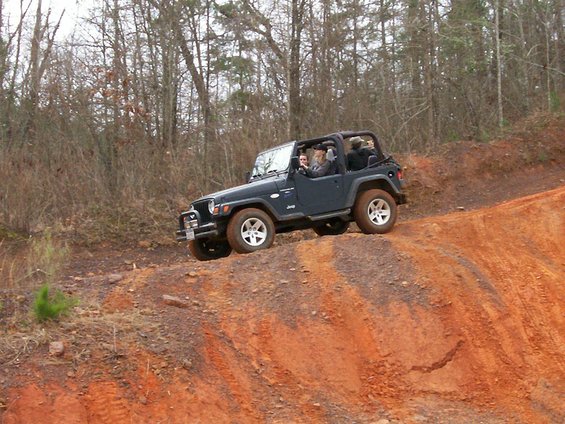 This was one of my favorite rigs:
A mostly stock Cherokee going up the left bank of Twister. Alot of rigs have flopped, rolled or broken something trying to go up the center, which has gotten more eroded over time: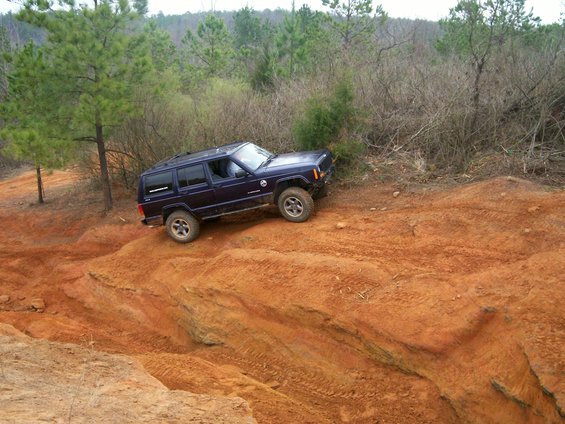 My g/f and her mom with my dog by the Rover camp on the south side of the park taking in some of the northeast Texas scenery: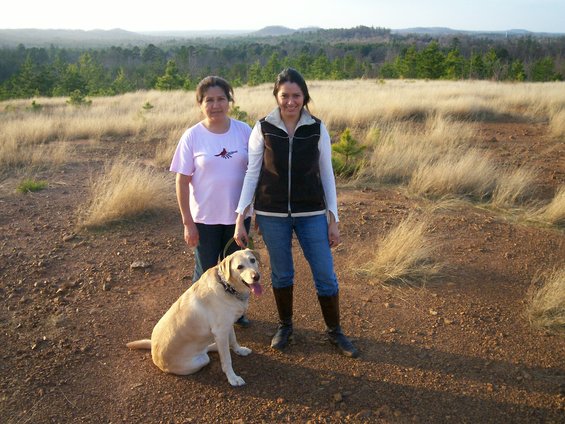 Me and the g/f chilling by the overlook Sat. afternoon: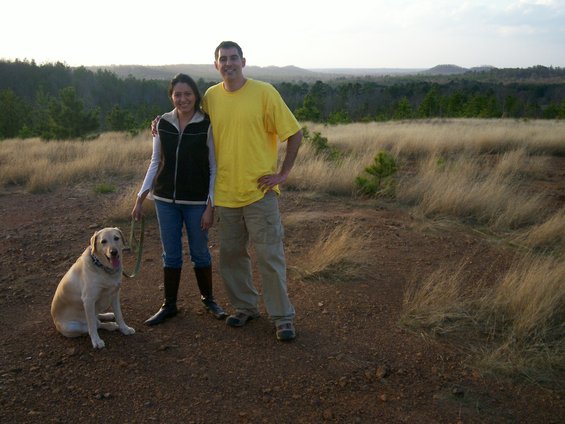 The local news channel, KLTV, came by and did a news story on the event:
http://www.kltv.com/global/story.asp?s=7951643
A link to the news video can be found at the top of the pics in that story. And yes, that's me towards the end in the silver Tacoma going up the easy backside of Twister!
All in all it was a blast! Perfect camping and wheeling weather, too. Heard some coyotes yelping Friday night and even saw one strut across the main road by the pavilion. Also saw a shooting star in the star-filled night. Hope to make it again next year and maybe see some more Broncos in the event!