Discussion Starter
·
#1
·
Well I'm finally starting my build thread. Of course, the name is indicative of the speed of my work. In any case I started over a year ago, so it thread will move a little faster until I catch up. After that, no guarantees. I expect this to take me at least two years to finish. When I was younger, I had lots of time and no money. Now money is not the problem, but finding time is.
This is going to be a major build with one ton SAS and a diesel engine. Not even sure what the final truck will look like, but it started out like this. I got this 92' for $1100. I had been looking for a Bronco all over and this one turned up less then two miles from my house. It has the same driveline as my DD. It runs great and is fairly rust free.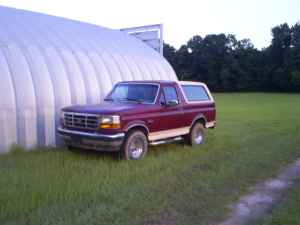 This is the same truck stripped to the frame after a lot of work with a high speed wire wheel and a few cans of rustolium. I also removed the body mounts because if I install the stock body it will be moved back. I have several ideas concerning the body, but for now I concentrating on the driveline.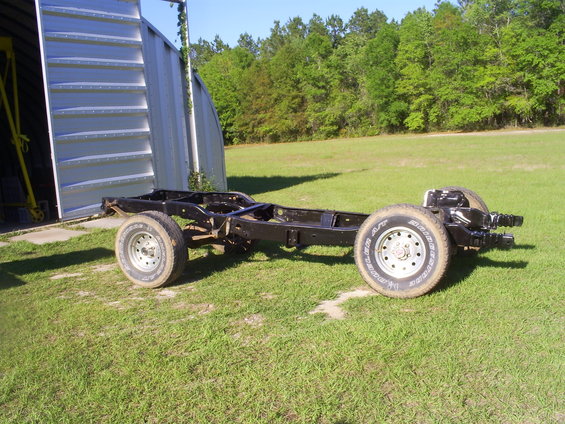 The obglatory photo. I wish this was from my DD. (Maybe later)