Discussion Starter
•
#1
•
Here's a couple pics of my truck, I haven't found the time to post these untill now.
This was right after pulling out a stuck jeep!
Playing on some rocks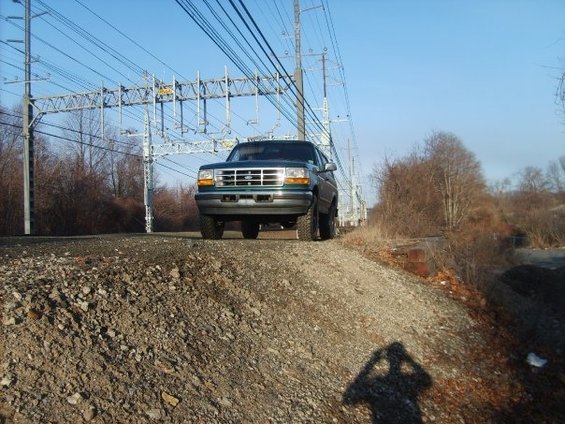 I think this is the best one I've taken so far. The train going by at 60mph 5 feet from my truck was a little scary.:thumbup but I made sure that I had plenty of room.