96 XL, 5.8L, E4OD, BW1356, 4.56 gears
Discussion Starter
•
#21
•
MS88Bronc's new build the "Tennessee Warden" (96)
The next task to tackle was to finish up the steering system. The new gear and pump were working very well, but pops always told me if you're going to do something, do it right and don't half-ass it. So new steering hardware was ordered - new outer tie rod ends, adjusting sleeves, left inner tie rod, and right inner tie rod/drag link. When I brought this stuff home, it was about 95 degrees out with a heat index of about 110, so it came inside and I put it all together loosely on the living room floor!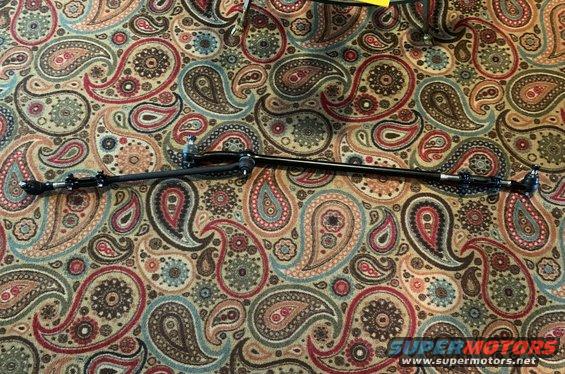 Later in the day, the sun went away and it got a little darker outside with a front coming in, so I went outside to try and get this installed before the rain hit. I picked up a $15 ball joint/tie rod puller (should say popper) and removed all the old hardware. I took careful measurements of the geometry so I could try and reset the new stuff to the same. I actually went with a little more toe in on the reinstall because I could see a little toe out beforehand anyway. And just as I was torquing down the last castle nut, I feel drops on my legs, followed by a downpour! I didn't have time to grease the fittings at this point, but I went back out later that evening and greased them all, including the ball joint zerks that I could reach (lowers). I also installed a SkyJacker steering stabilizer to hopefully provide a little dampening for the awful roads in Michigan.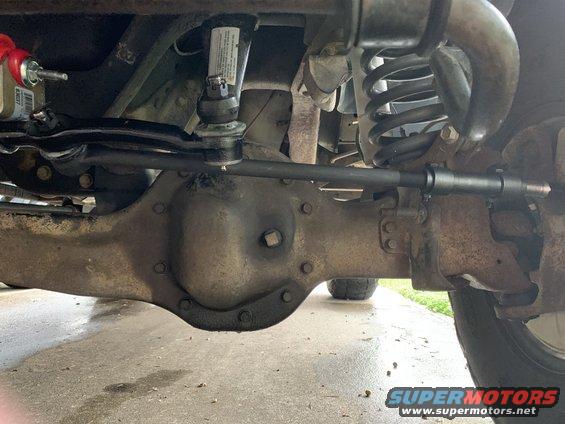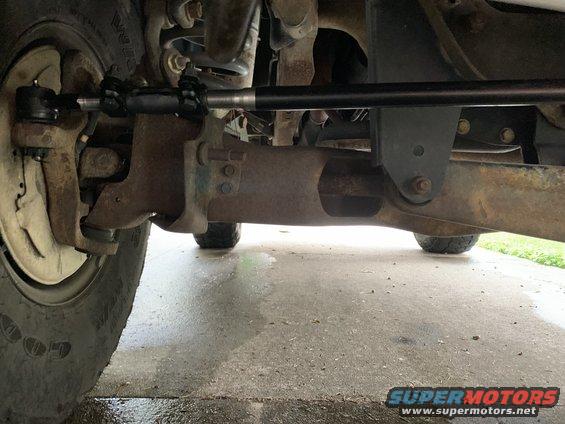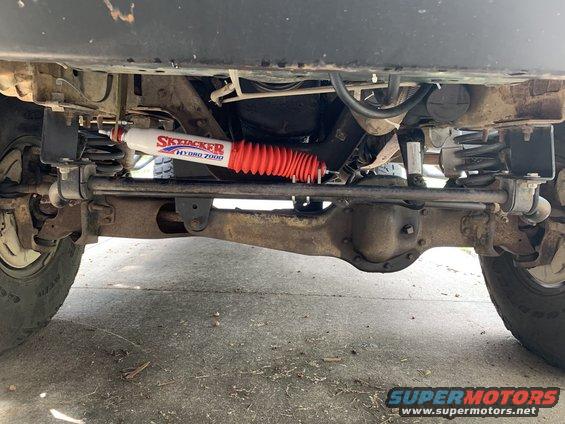 And here she sits - lean and mean (and green). This brings me to the end of this latest installment of build posts. Up next, I hope to build a custom center console, upholstered to match the rear bedside panels I built last year. It will hold a few gauges, a Garmin GPS, a CB radio, cup holders, a cargo compartment, and a rocker switch panel that will control the aux lights I plan to install (front and rear driving lights that are installed but not wired, light bar on the front of the roof basket, flood pods on the back of the roof basket, and two spare slots for future expansion). Stay tuned for more, but let me build back up my Bronco fund! Time to go back to the yard and pull and sell some more parts!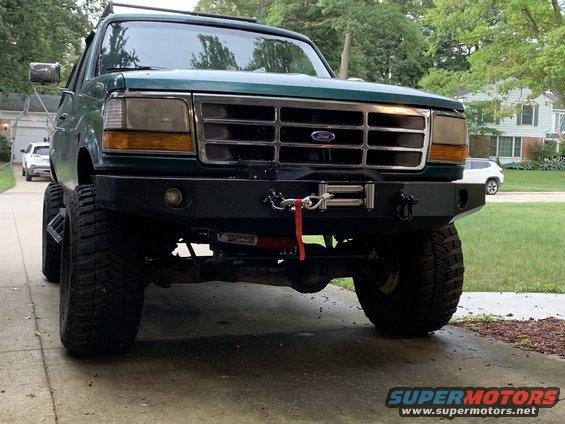 Oh, and almost forgot! Alignment: