Discussion Starter
·
#1
·
now some where in here I think I said
Big Wurmb said:

my honest opinion is that looks like a 6 yr old put that together. ill put up some if my models later tonight ohhh that poor poor 78-79 i wish i could find a sealed model kit of one :cry :cry :cry it would one of the best...but not as awesome a southern comforts
will here it is :thumbup
In the Beginning there was Bigfoot!
and then 47.00$ later there was Wild Hoss, this kit didn't have any suspention. :-/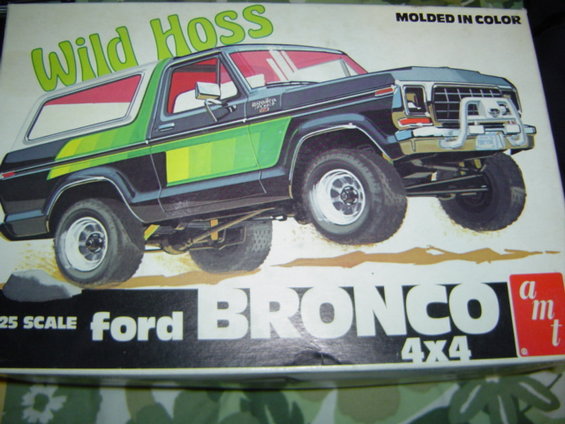 The dissasembly of Bigfoot.
The Rough Idea.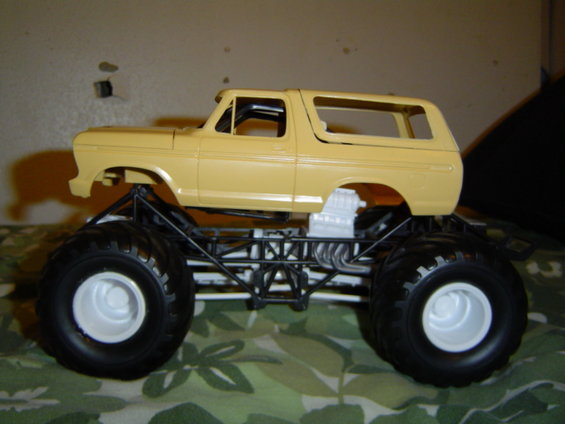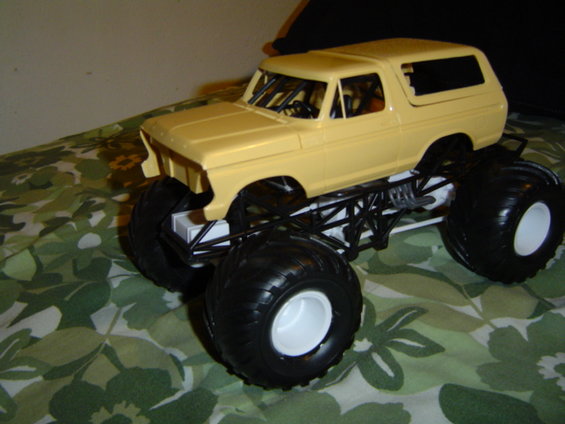 The shortening of the wheel base and chassis mounting.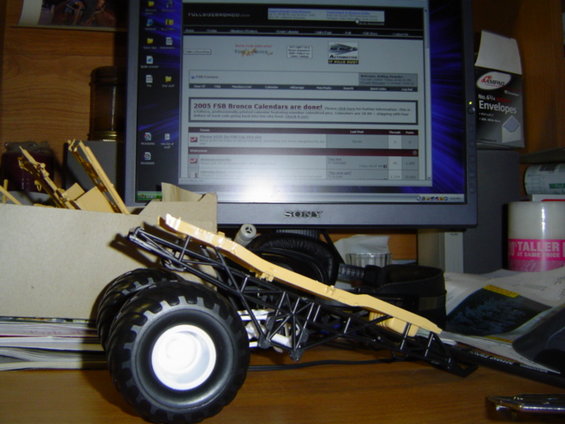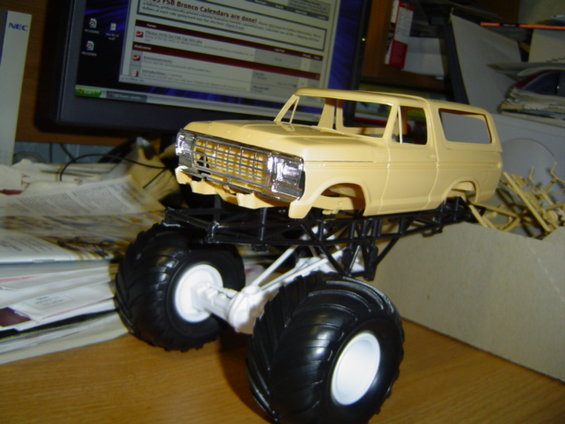 came down with the chassis and finished the rear wheel shortening.
Thinking of how to install a roll cage...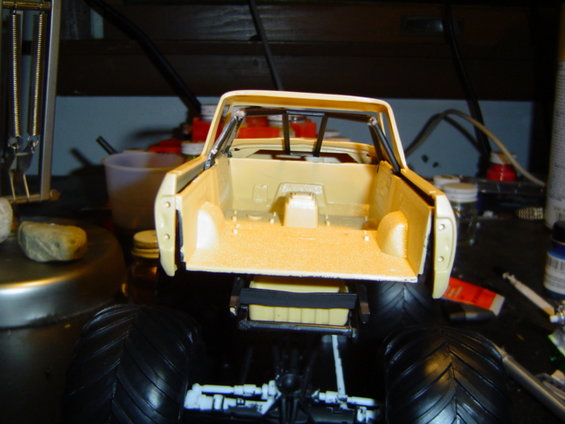 and im really thnking of this idea.
I like this too...
but having on the outside like that didn't work ..so put it on the inside!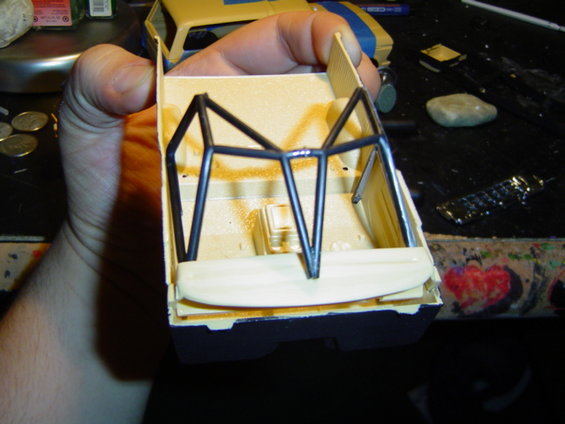 And then disaster strikes( cat rolled it off my desk
)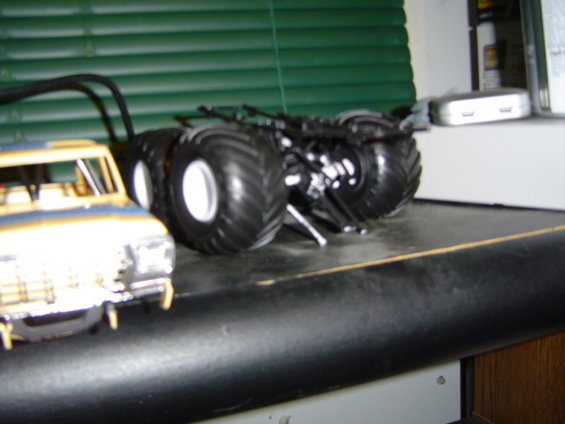 ENGINE! i used the monster truck motor( if anybody can find me a pic of a real engine ill try and do MORE detail)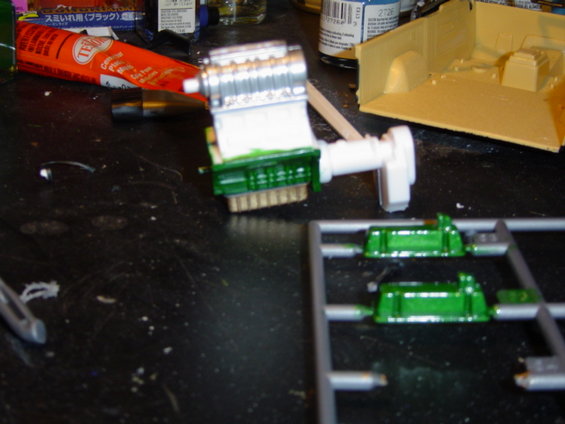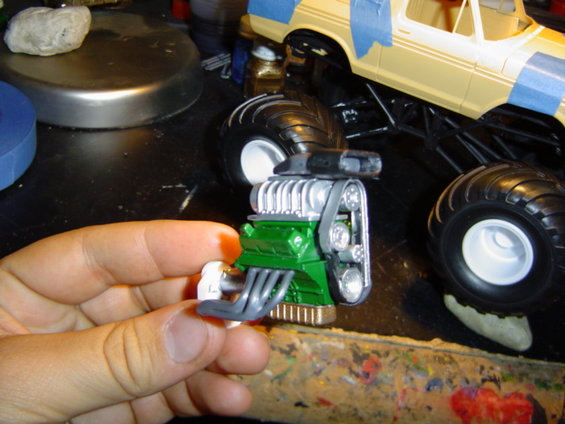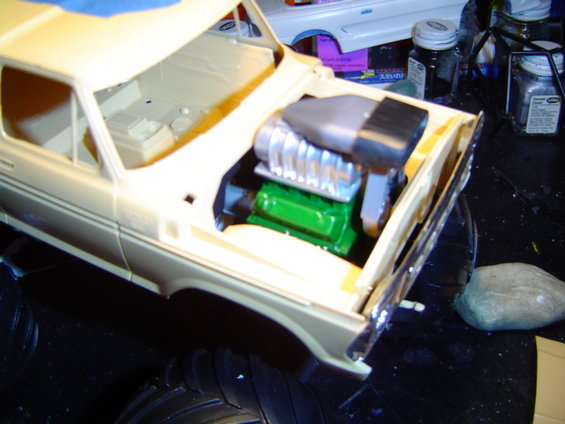 had to do a fender chop! for fender exiting headers!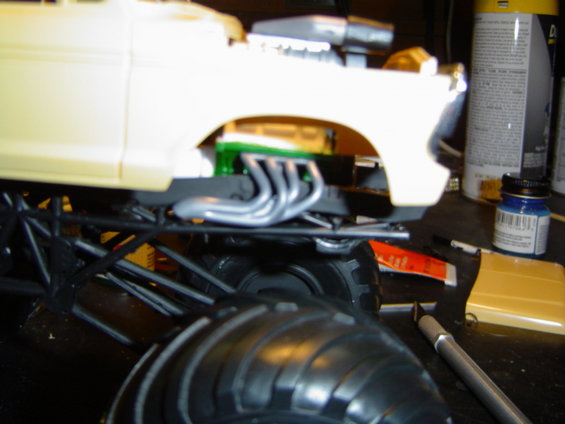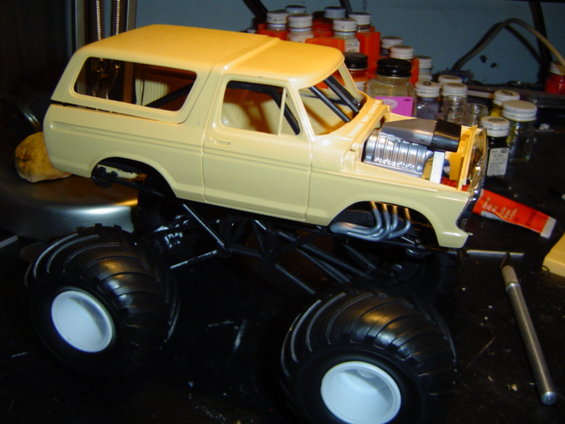 the body is a little weird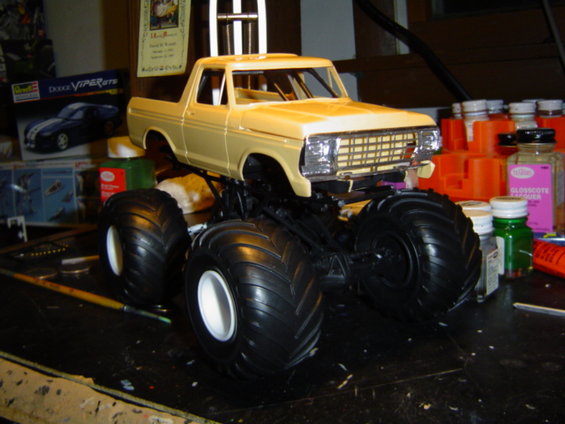 and so I taped it up, and heated it up.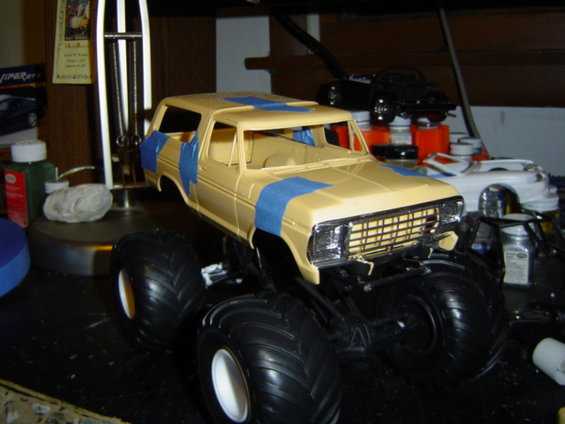 lil bit-o-flex
and its coming alnog NICLY. This is where I am as of now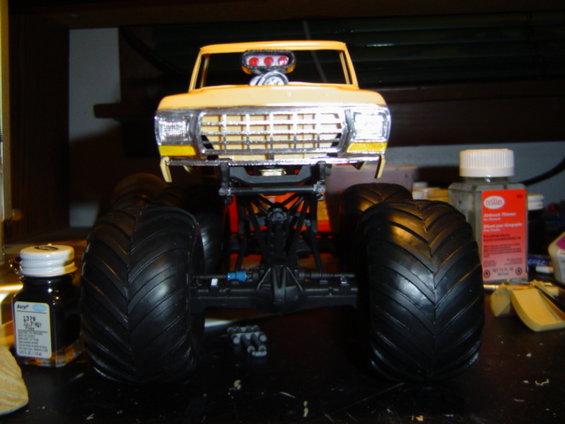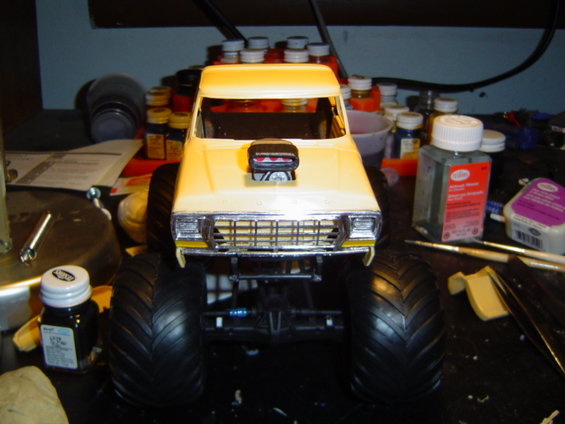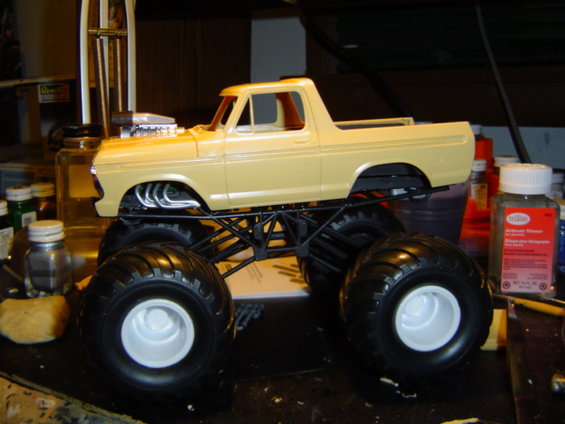 and this is where I am now.
I hope I didn;t bore ya too much!
I bet ya Just can't wait for the colors its gunna be!