Discussion Starter
•
#1
•
Ok, I just bought my first Bronco! It is a 1994 Eddie Bauer Edition. Overall it is a farely clean truck. It had some rust in the usual spots. Over the driverside front wheel well, over the driverside rear wheelwell, and of course on the bottom of the tailgate.
Here are some pics the old girl. (stock as i bought it)
This is a side view of the passanger side.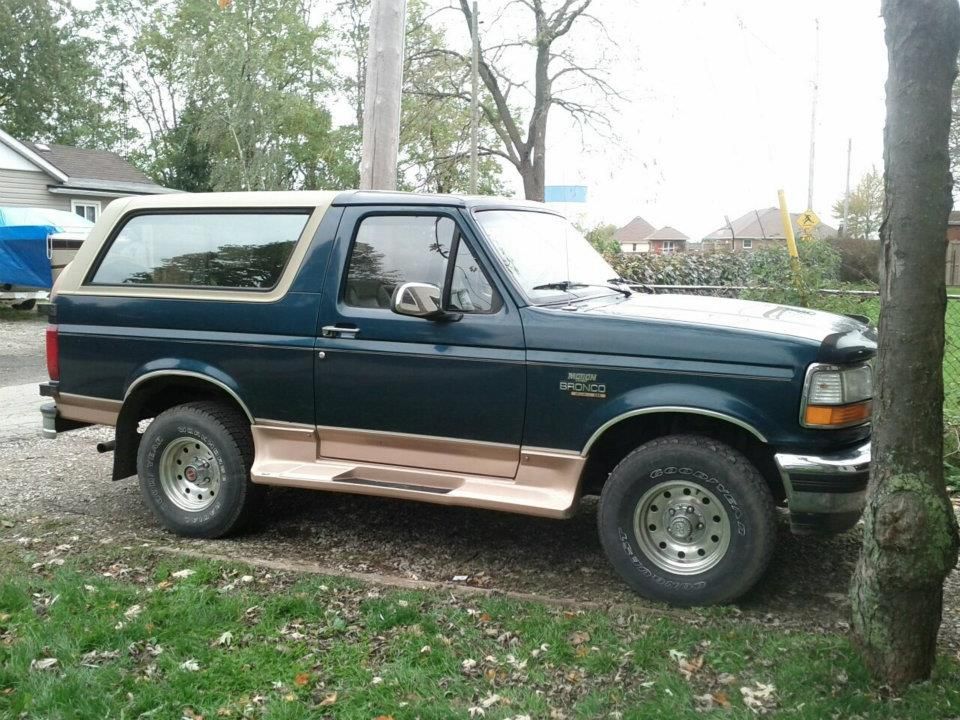 This is a view of the front.
I didn't take a picture of the driverside.. The only side that was bad. I wish I would of now though. Anyhow here is where I am at now.
1st: I remover the front fender as it was pretty rough and I wanted to do it right. Keep the bondo down to a minimum! As you can see it had a pretty nice hole in it!
Old fender has been removed!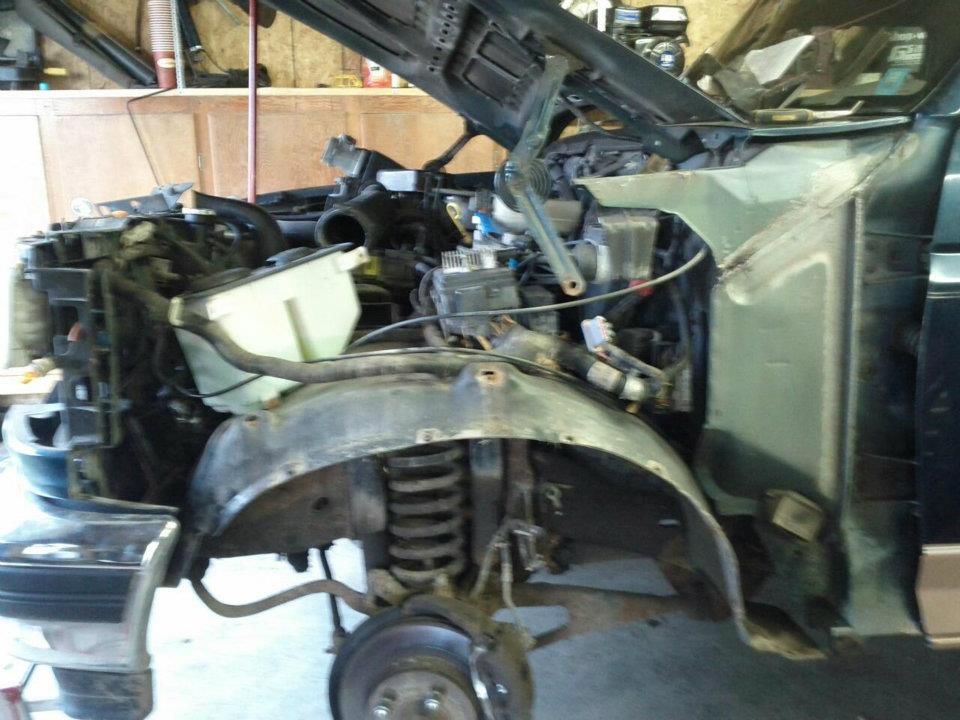 2nd: Had to put the new fender and get it to line up. It took alot more time than I thought. This being my first ever truck rebuild
http://i1119.photobucket.com/albums/k629/crawfost/BroncoNewFrontFender.jpg
After that it was time to work on the rear wheel well. We cut the old fender out with a zip disc and put in a new piece of steel. We mig welded it in. Ground the weld down flat. Coverd the seem with some fiberglass. Sanded it down and then made it nice a smooth with some bondo. Last we layed on some primer.
Befor
After. You can also see in this picture that I took off the running boards.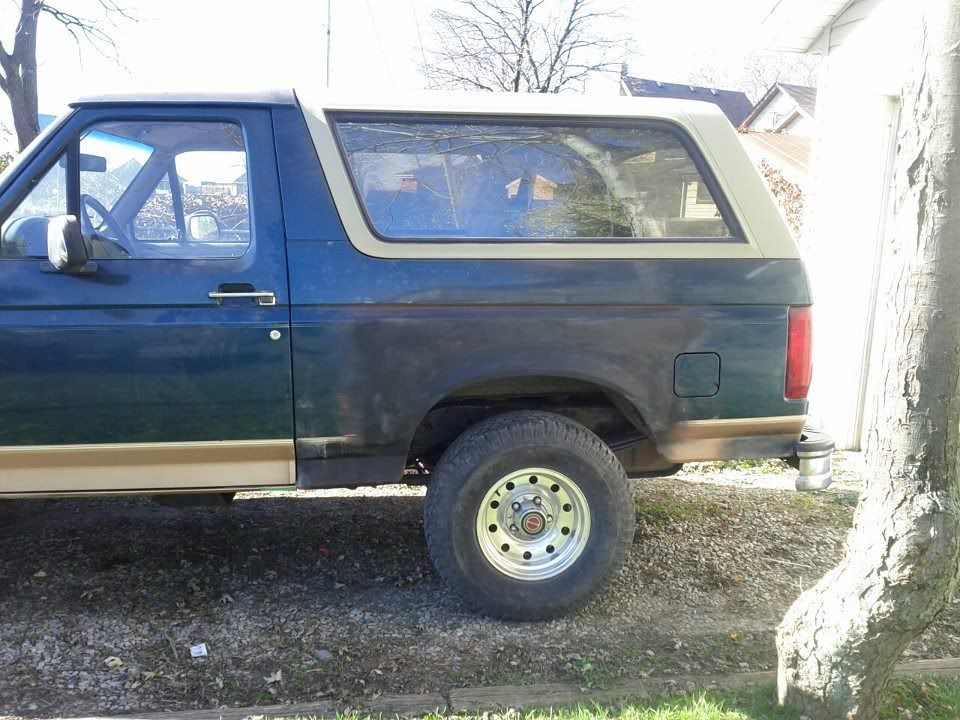 This is what she is looking like right now. Got alot fo work left to do but it is coming along!