Discussion Starter
•
#1
•
Well, I finally got it home from Florida and started tearing it apart. Overall the bronco is solid and rust free, underneath looks excellent. The interior and dash was stained bad. I got rid of the carpet and its going to stay that way because Its going to go to the sand dunes often- so it will be easy cleaning.
My plans for this build over the winter months-
-Replace the dash with good used one(original is rough).
-replace seats with better used ones.
-paint inside tub with por15 or zero rust.
-install near tailgate.
-Replace windshield
-fix cracked door gutters.
-fix minor cracks in sheet metal between doors and topper due to body flex.
-repaint upper portion of cab
-SAS to a D44 HP.
-6" suspension lift
-35" tires and 12" wide rims.
-new exhaust
-C6 trans swap(along with all the BS to do it).
This build is going to be alittle slow, I'm starting night shift in a few weeks-its tough staying motivated during the winter months when your plowing all the time and trying to work on it before work. I'll do updates when I can.
I did a sas awhile ago but I'm sure I'll still have questions. Thanks for any help in advance. This is what she looks like for now.
[URL=http://s469.photobucket.com/albums/rr57/fordpower532/?action=view&current=100_1270.jpg]
[/URL]
[URL=http://s469.photobucket.com/albums/rr57/fordpower532/?action=view&current=100_1271.jpg]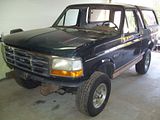 [/URL]
[URL=http://s469.photobucket.com/albums/rr57/fordpower532/?action=view&current=100_1272.jpg]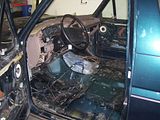 [/URL]