Discussion Starter
•
#121
•
Got a little done this weekend...
Got the rear end under it (wood blocks are for mocking-up axle to set pinion angle until I can get shorter U-bolts)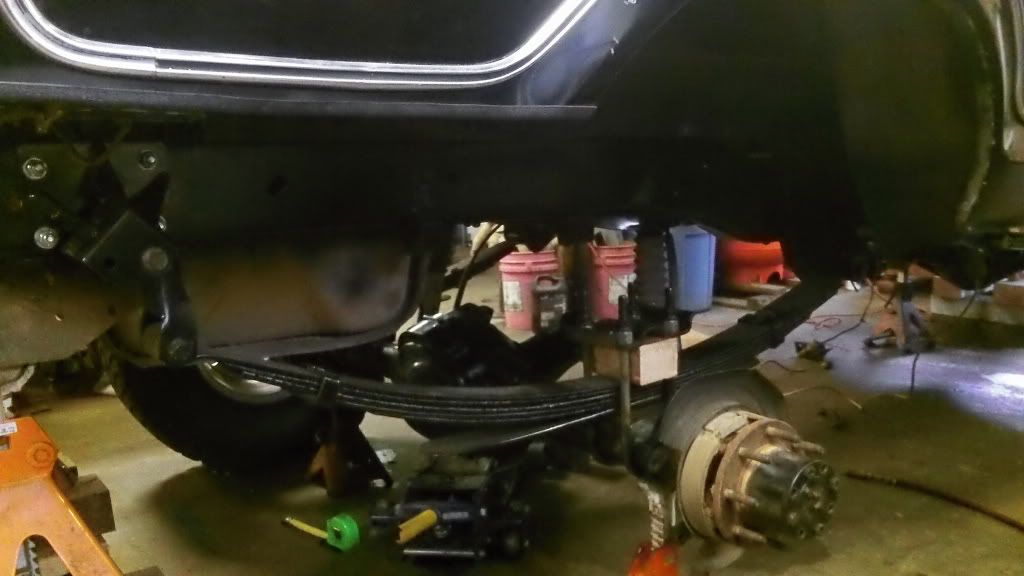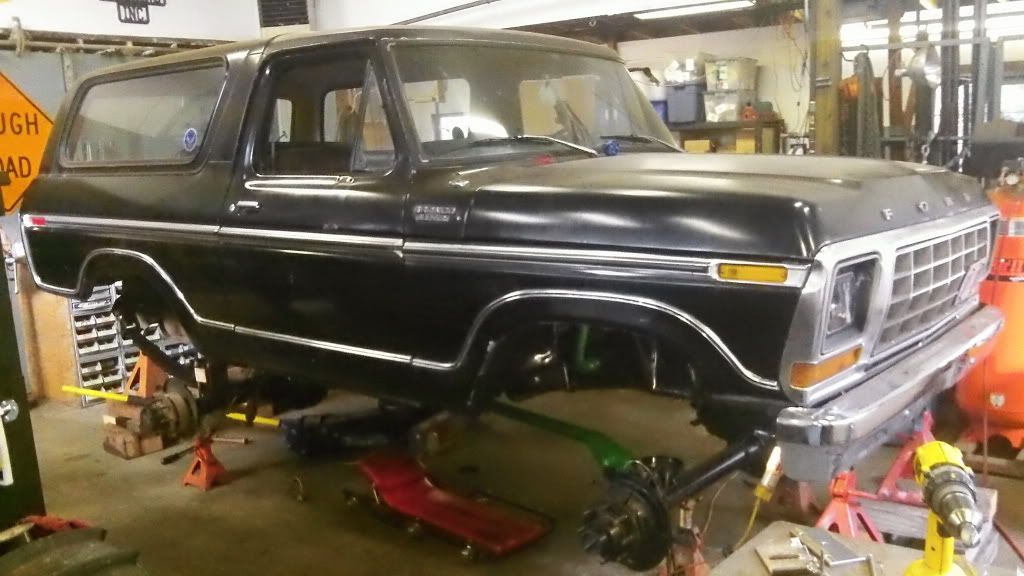 To go from the Sterling's 1410 style flange to the superduty shaft I had to get a 1350 to 1410 conversion joint
Measured from flange to flange and decided the stock superduty shaft needed to be shortened about 1.5". So I ground the weld down on one side and popped the shaft's tube off, shortened it 1.5" and re-pressed it on. Then rolled it while measuring to make sure it was true, when I decided it was, we welded it up.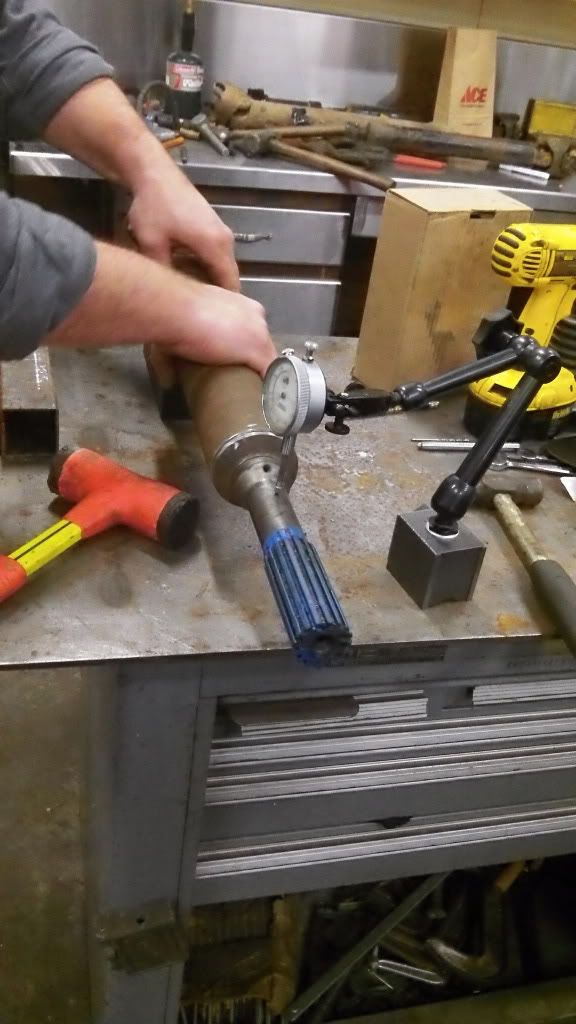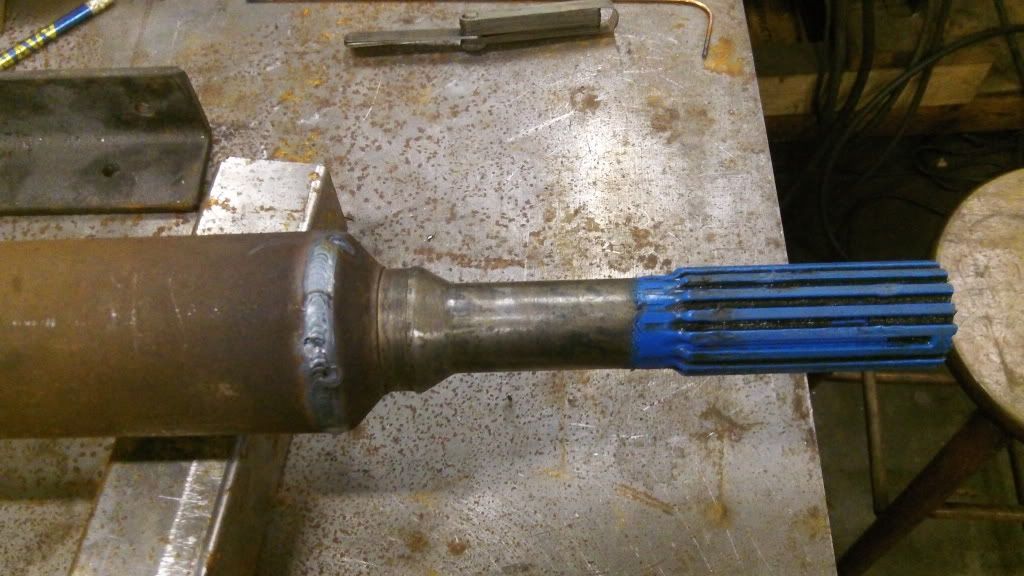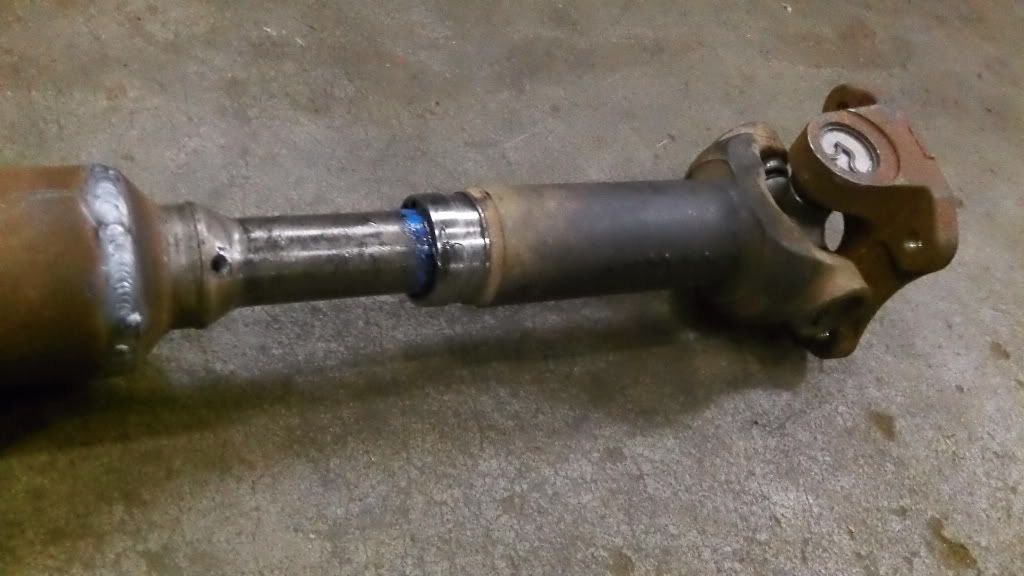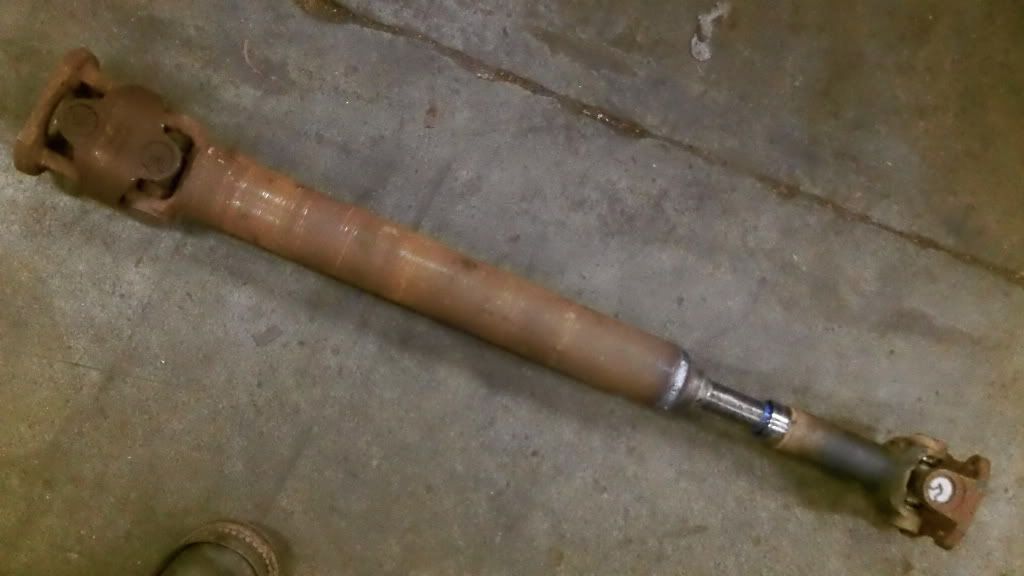 I also picked up some 45% tread 38x15.5 Tsl Radials on Weld wheels for $400 today too :toothless