Discussion Starter
•
#1
•
Hello, i recently bought my 1995 Bronco XLT from a mecahnic, i got it for $2800. He said it has a rebuilt 351w with 9,000 miles on it, mild cam, and rebuilt tranny with 15,000 miles on it, real nice honest guy, has a family and many other nice toys so i beleive him. anyways, did my inspection and bought the truck. so, here are my questions. 1995 california and 1996 bronco's had MAF correct? :tinfoil The factory sticker on the door panel says it was made in 12/94. well here is what I didnt kno.
Factory 5.0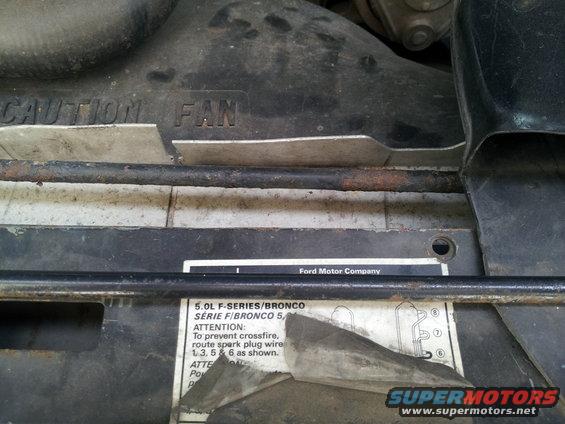 Swapped rebuilt 351W mild cam :rockon the engine bay was cleaner, i just couldnt help myself, i took it mudding on the way home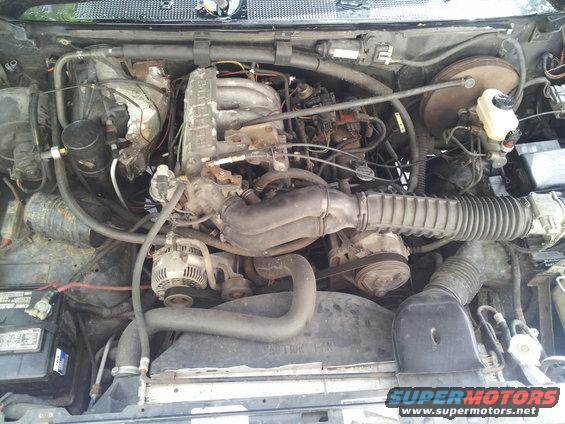 MAF??? like i said, i dont know what it would look like, is this it?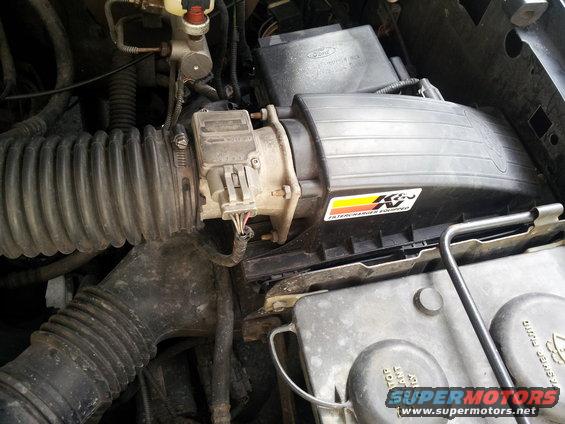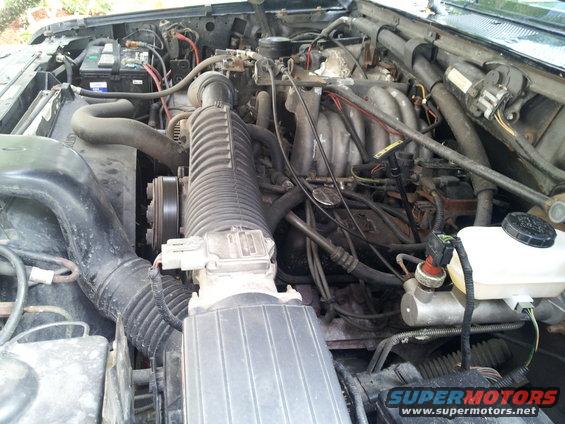 And another engine bay pic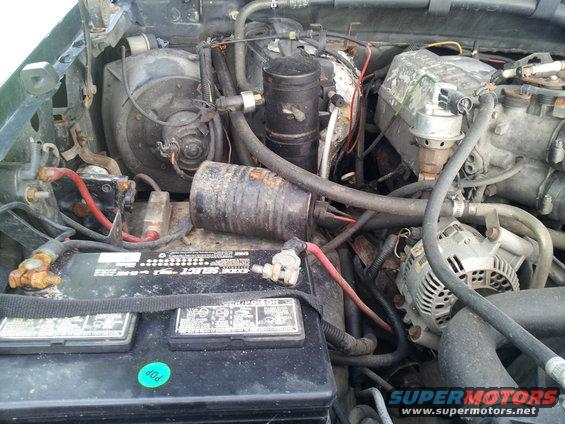 And here is My new Bronco
Brand new paint, Sun visor, 4in lift, 4.10 gears, BFG 33" all-terrains, 15" aluminum classic Mickey thompson rims, super winch hub lockers, glasspack single exhaust, Full Pioneer sound system and 10" kicker, and an ashtray full of change. no rust. $2800 :rockon