Discussion Starter
•
#1
•
Well, I don't know how many of ya are into R/C, but I picked up a few new bodies for my TRAXXAS Stampede the other day, thet're pretty cool. I also did a few modifications to the truck.
BEFORE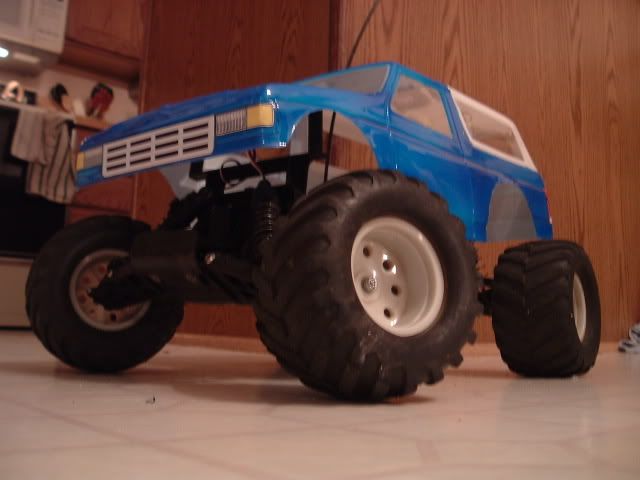 I have a 19 turn Trinity Chameleon 2 pro motor in it, Novak Rooster that will handle down to 15 turns, Venom 1800 6 cell battery pack and geared 14/81.
I had to cut off the front bumper to make sure there was no tire rub. But I think it looks pretty bad ass. :rockon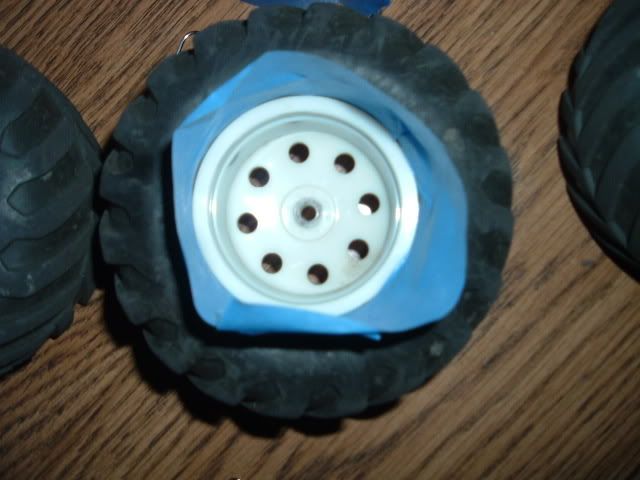 White wheels don't really do it for me..............................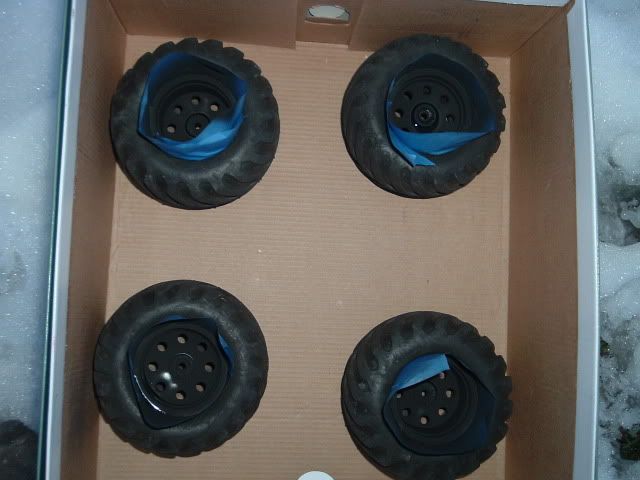 So I sprayed them black.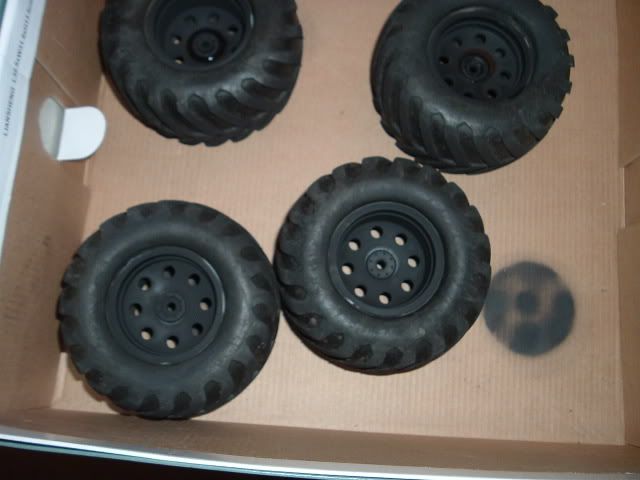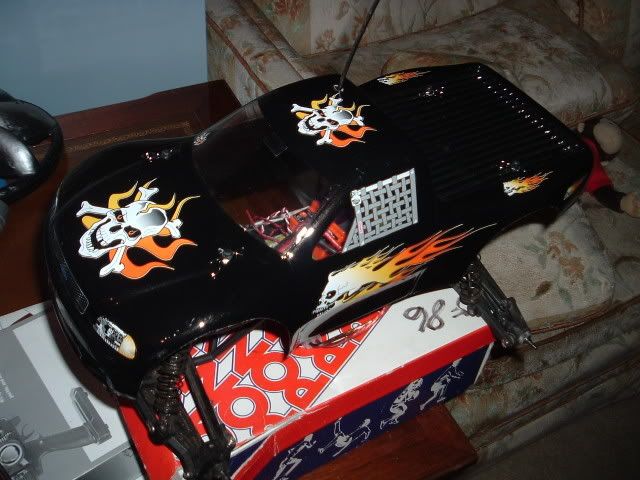 I broke the body mount extensions on the rear in a collision so I had to put on my FORD F-150 body. Here it is on blocks. :toothless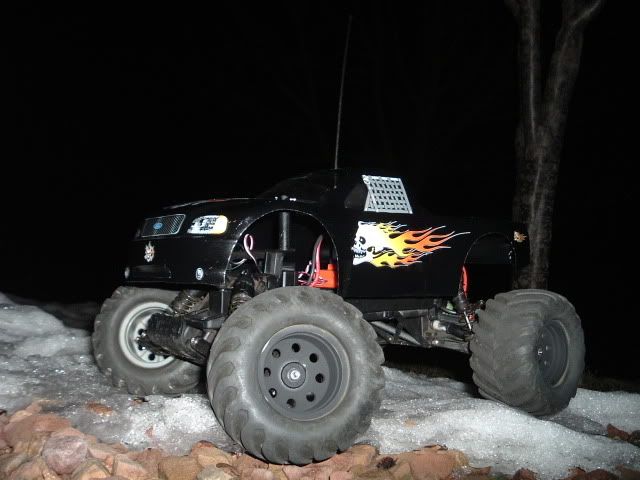 And the new rims.
The final product.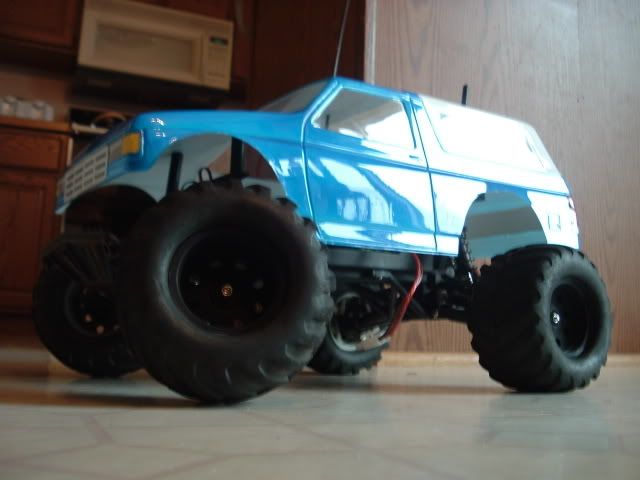 New RPM wide bumper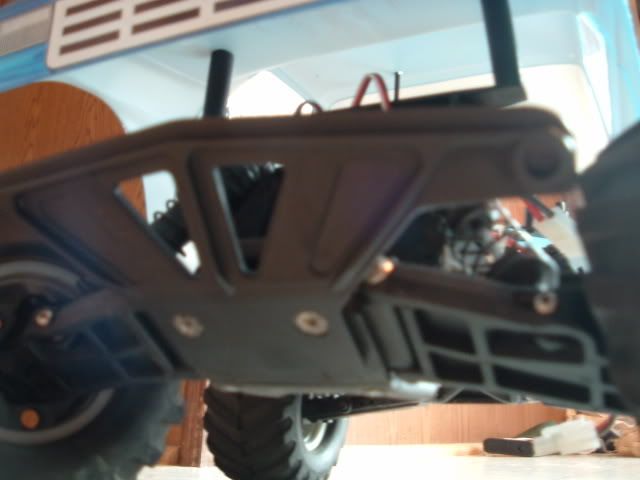 Stickers.....
STAY SIC!!!!! :rockon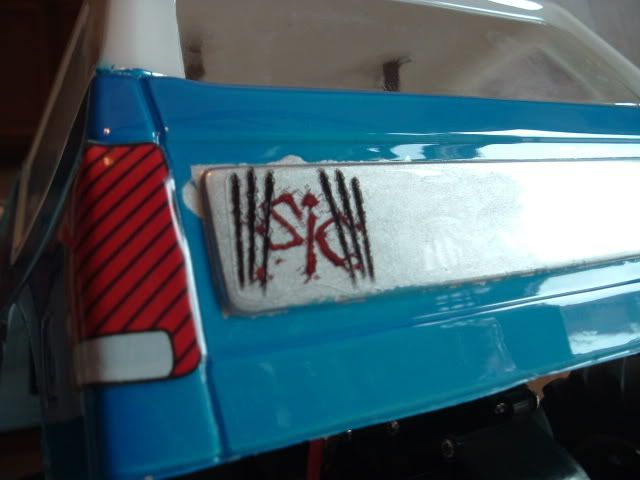 -BigRig