Discussion Starter
•
#1
•
Well, here I go again. I made the mistake of searching craigslist a month ago and I ended up leaving work early and going to buy a Bronco. It is in pretty rough shape but I only gave $1k for it, and around here you are looking at $6K plus to get something that is more or less rust free. I can do a lot of work for another $5k.
This is just after I brought it home: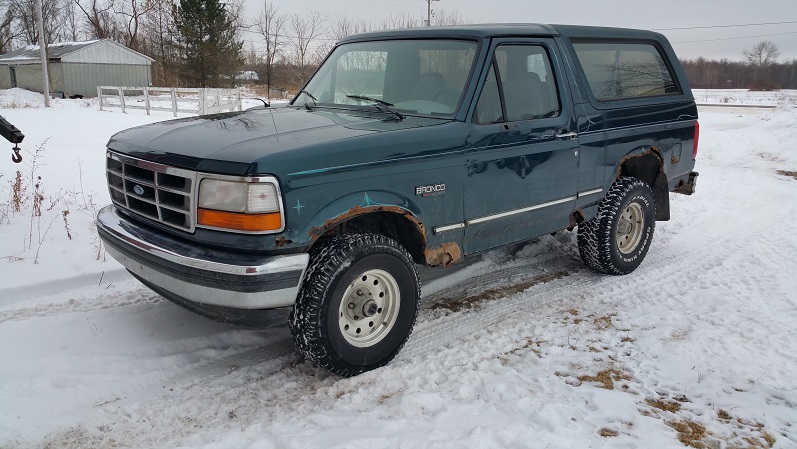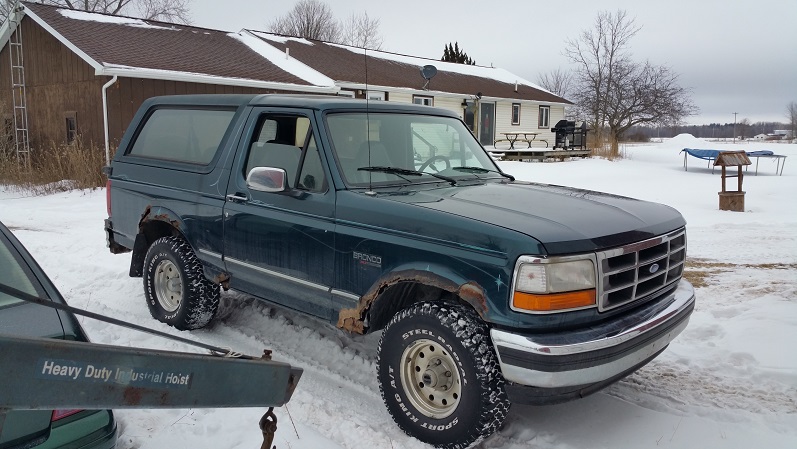 Interior is not in terrible shape compared to the outside of the rig...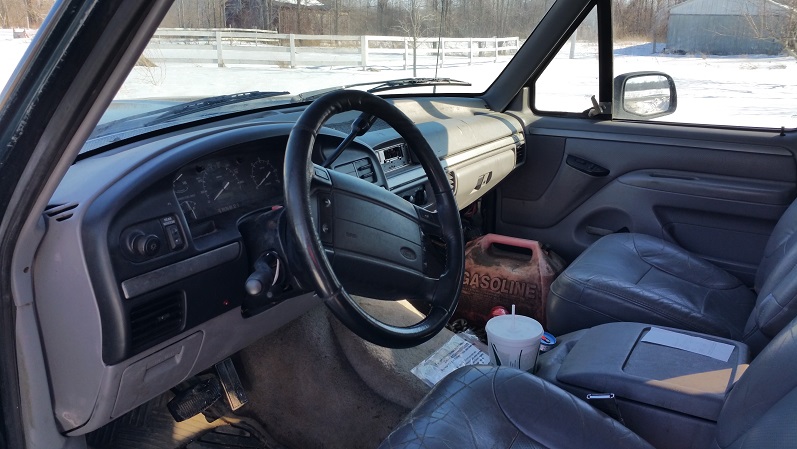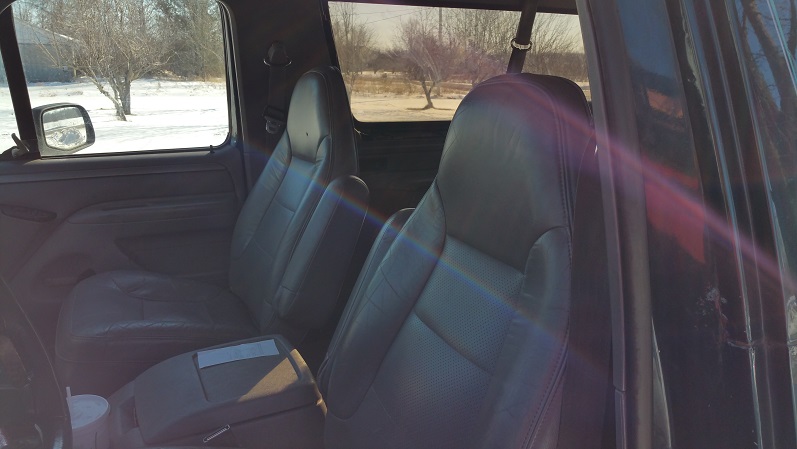 When it came to me it had 3 bald 33(ish) tires and one 31 on one corner. Needless to say I needed some tires for it. I stumbled on a guy selling a set of 225/75R16 Wrangler MTR's on dodge 16" wheels. These tires come out about the same as the 29" factory option and he wasn't asking much for the set. When I got there to look at them I found the tires were basically new so I snatched them up. I figured dodge shares the same bolt pattern so even though there is a bit more BS I could bolt them up and run them for a while. Boy was I wrong! Worst case scenario I figured I could find some cheap 16" ford wheels...
Here is the wheel like I got them: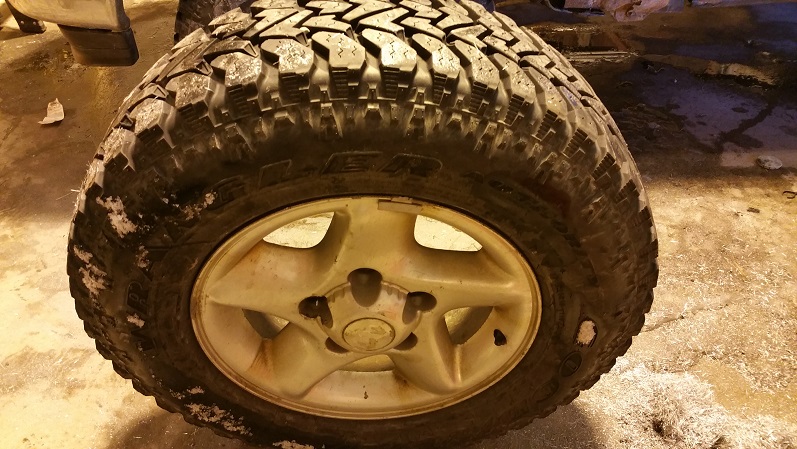 I knew I was going to have to open up the centers for the front hubs, but I thought the backs wouldn't need any work-- I was wrong, the axle flange doesn't clear either. I wasted about an hour trying to open one up with a die grinder and flap wheel and then a carbide burr. I finally broke out my palm router and with a cheapo ryobi router bit it made short work of the job. Fronts I took the sawsall to and then hit them with a flap disk. Not perfect, but once I get the mill up and running I will throw them on it and do a better job at machining them.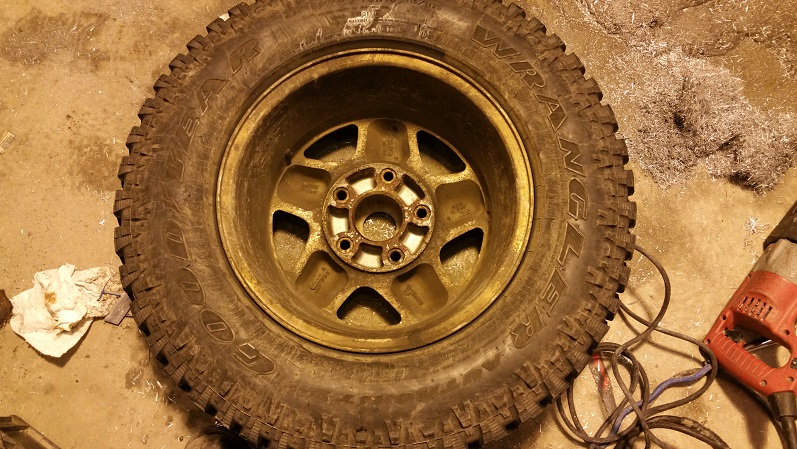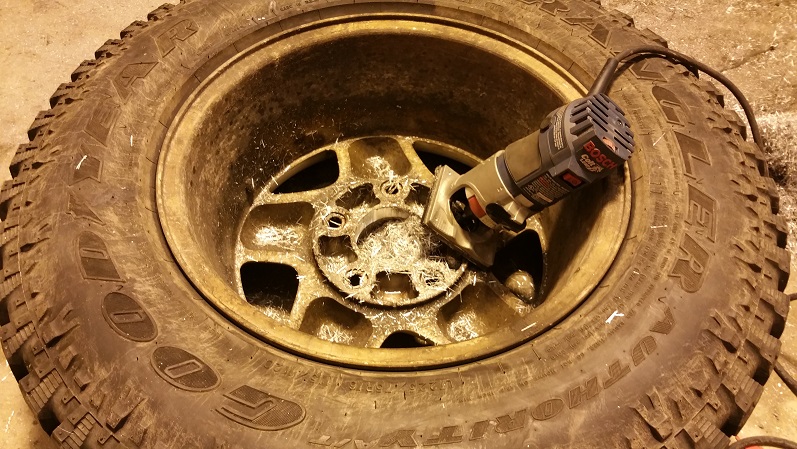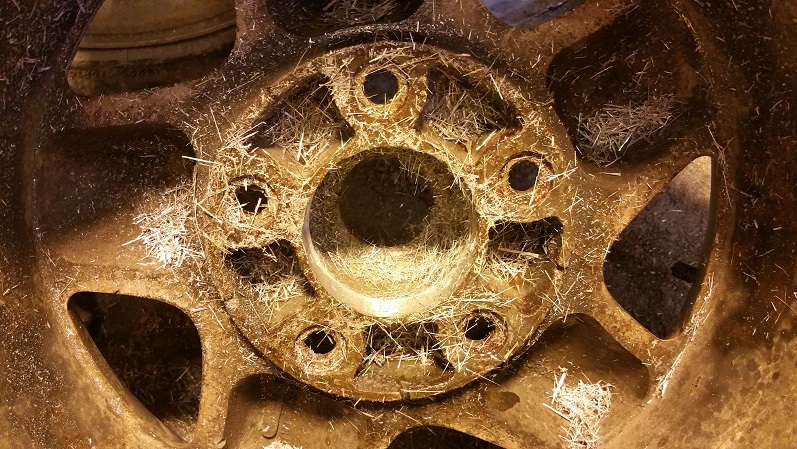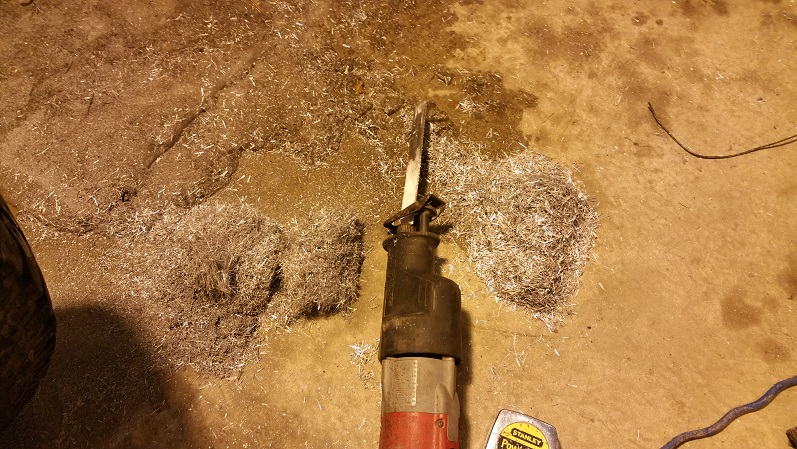 And here it is with the new tires. It drives like a new truck too. I'm out of time ATM, but I will reply back in a bit with all my plans for the truck.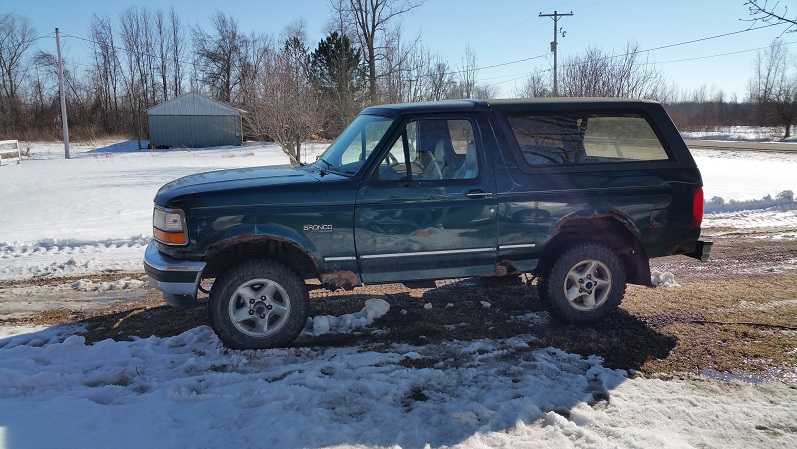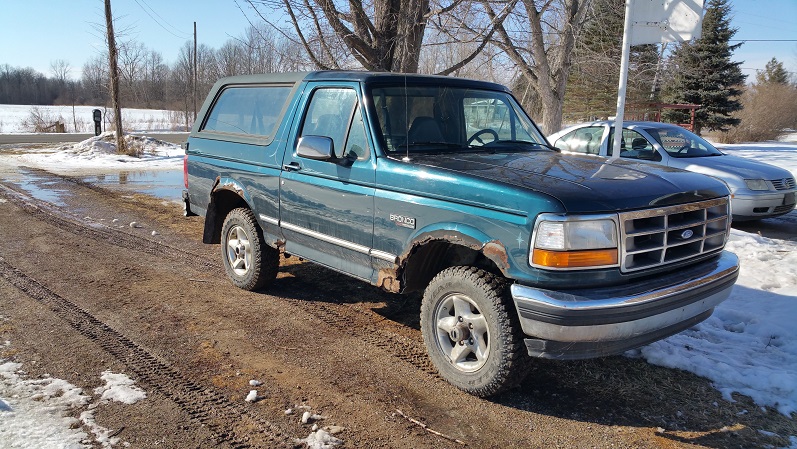 Later,
Jason