Discussion Starter
·
#1
·
for yall's entertianment
Well every ford I have owned that has been wheeled (1st was 79 150 4by at 17 now I'm 28) has either smoked the pump, puked fluid, or blew the seals out of the box. And yes probably alot of it is driving conditions but I like to play. Any way i took the bronco down a logging road cause the kids kept wanted to go muddin:twotu: pulling back in the yard I heard the familiar low fluid p/s whine.
I checked under the hood and all was well, pump still there cap on, not filled with water, then the bottom was where the seal was blown on the sector shaft. correct me if that is wrong.
the problem
Rather than replacing the seal i wanted to avoid future problems with the rest of a 18 year old box with a not so great reputation and went with a Red Head. My choice was pretty easy after reading a bunch of good reviews on here and phone call to the family owned business in Seattle WA were they answered all my questions:thumbup
the fix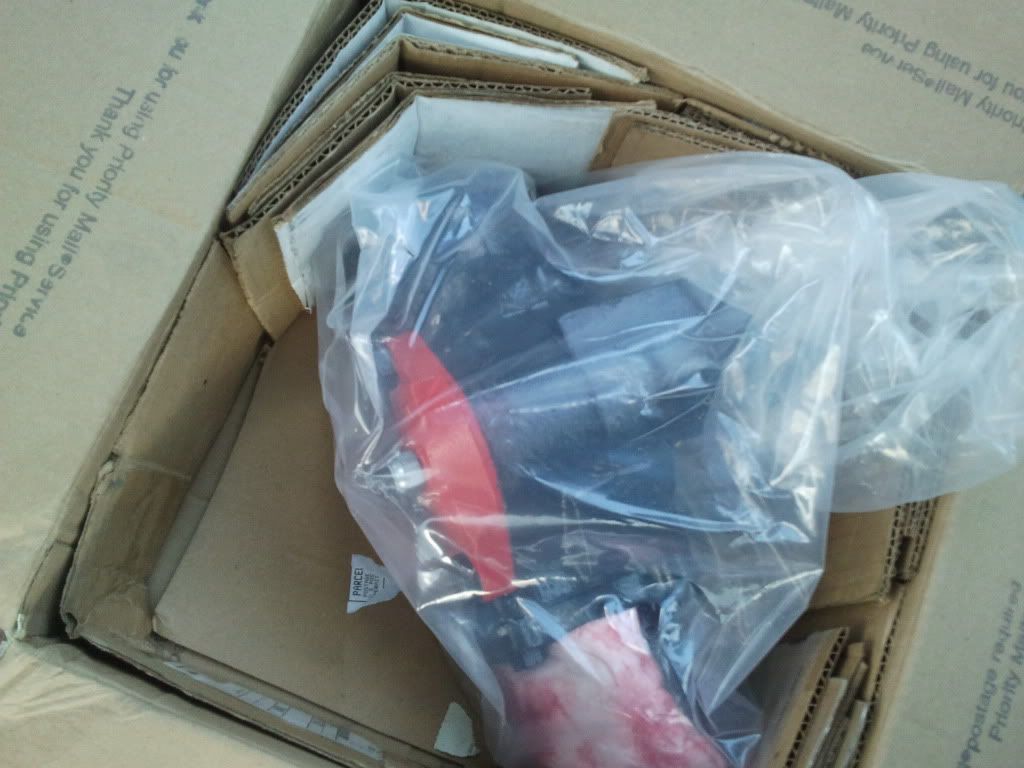 my removal: pulled air filter box and intake tubes to access the steering shaft pinch bolt and input/return lines.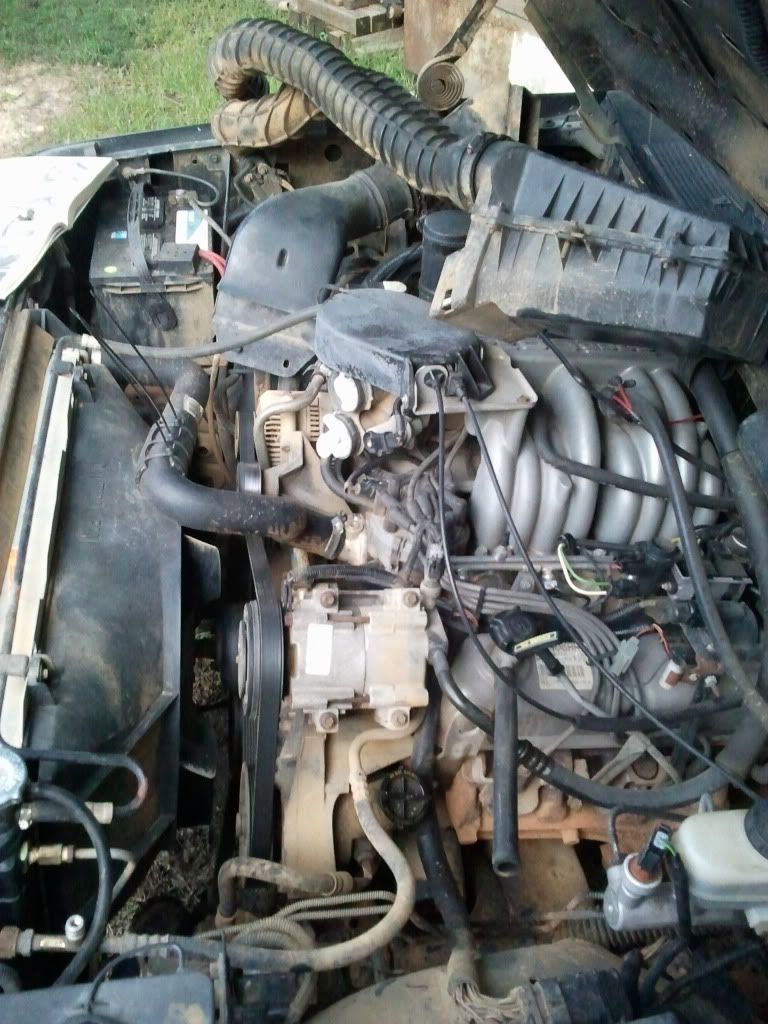 plastic dust shield slid up to get to the pinch bolt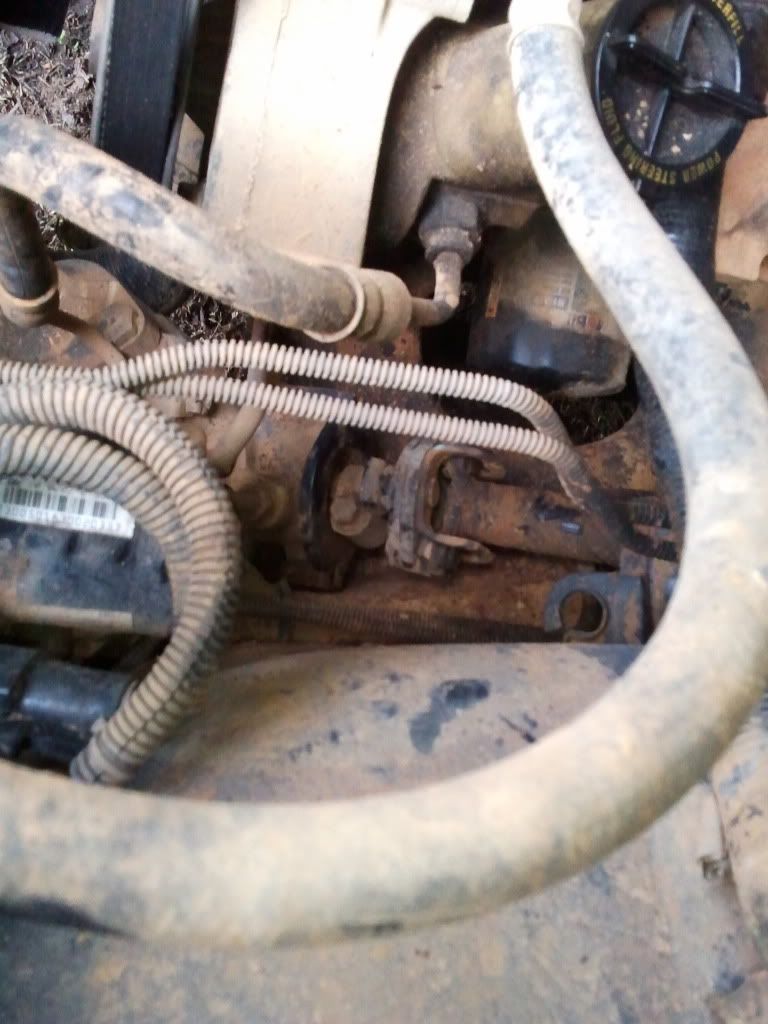 removed the bolt completely and slid/pried the column shaft off the gearbox and pushed it aside. I forgot to mention i ran my seat belt through the steering wheel and buckled it to keep the wheel straight or close to it.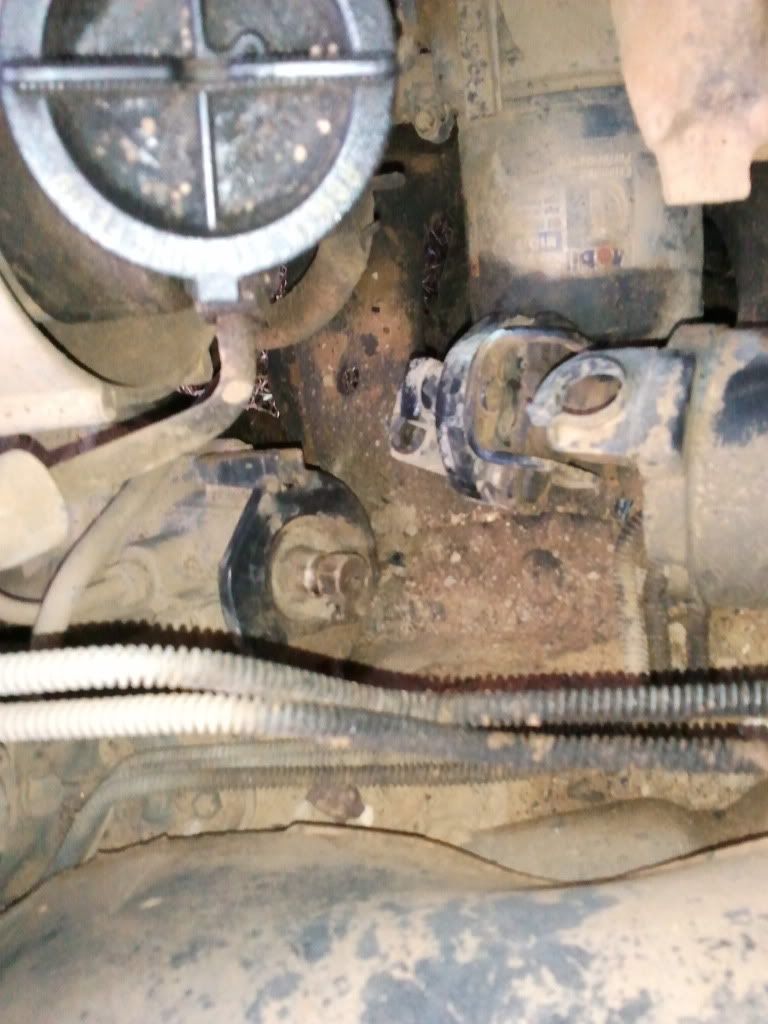 then i disconnected both the hoses and headed under the truck.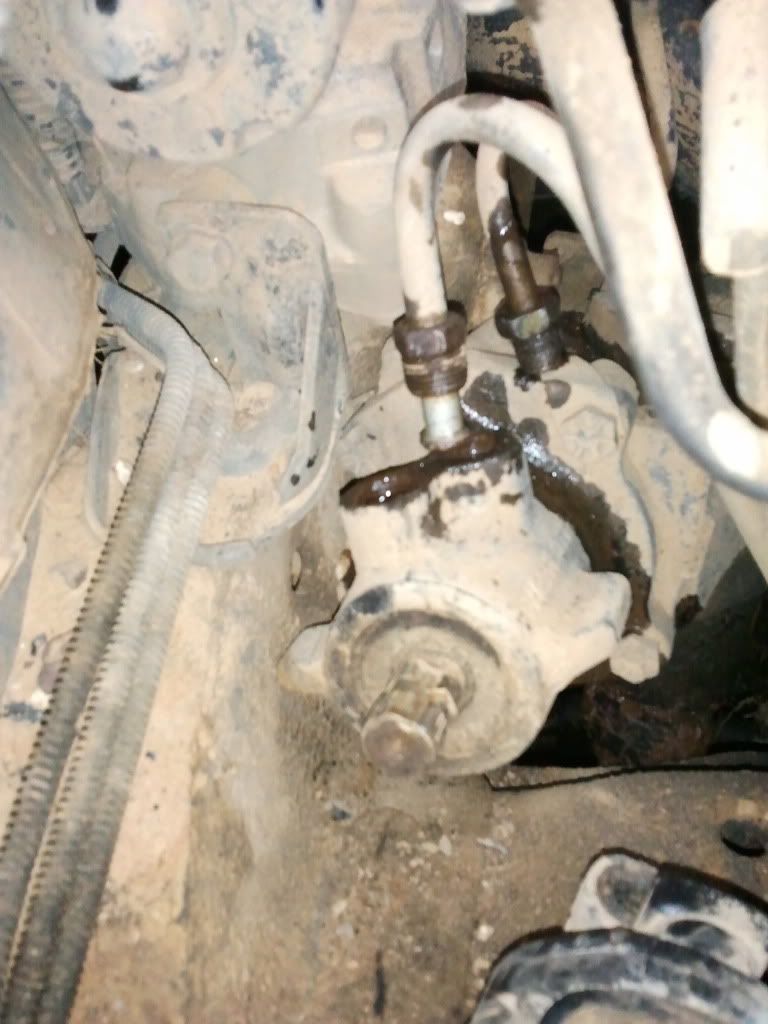 removal of the cotter pin and nut holding the drag link to the pitman arm and separating the two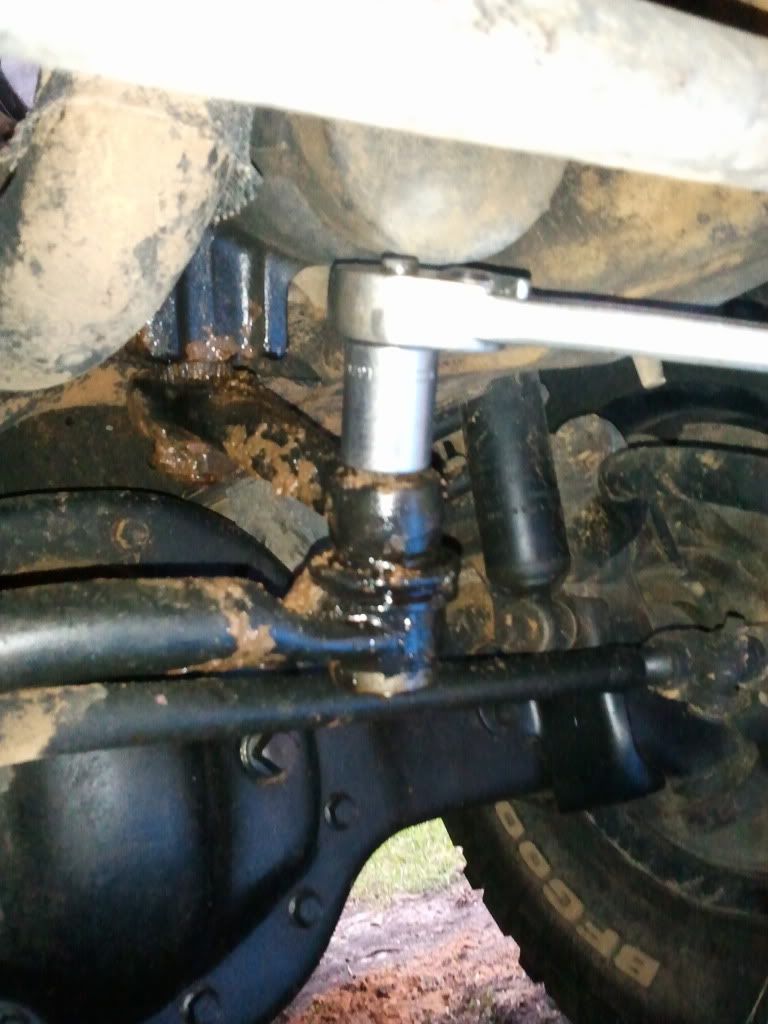 after that i removed the three frame bolts and and let'er drop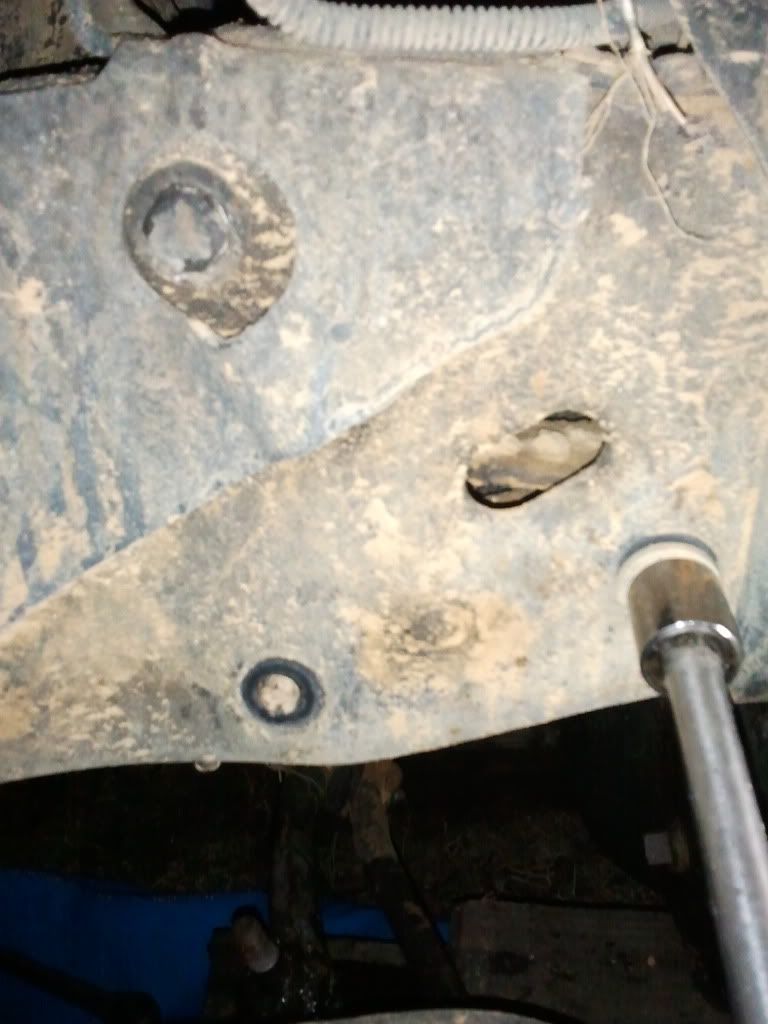 the pitman arm nut came off easy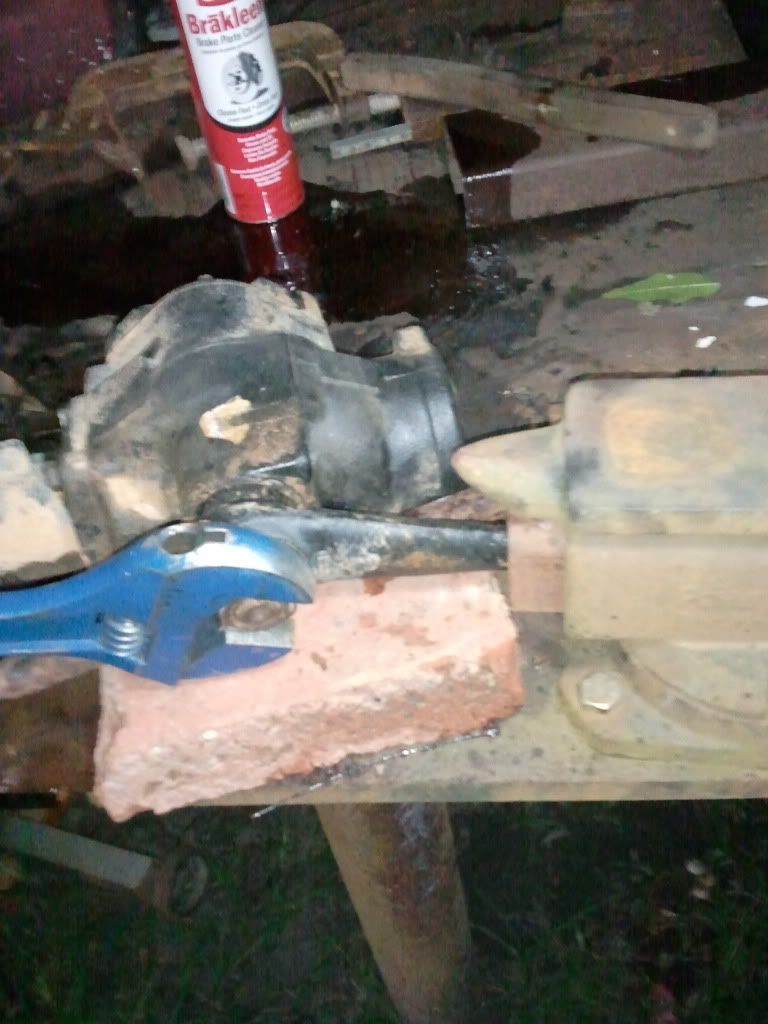 then on to the piman arm removal or not
the box should read "never"tough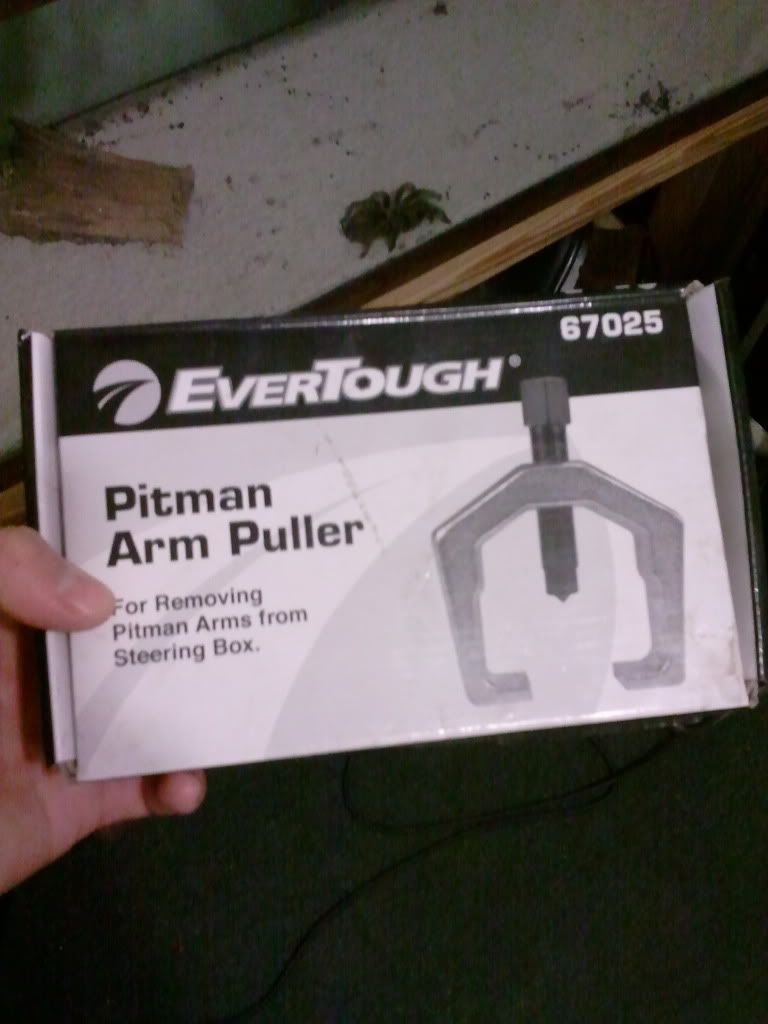 it's just a little slow down now i am waiting on the snap on truck with a # CJ119B this afternoon.
Then after I work :barf wed and thur night I will be able to swap the arm flush my pump and reinstall the redhead for the weekend.
I do plan on a sag pump swap to complete things later before my s.a.s. All was done in the backyard with two citronella candles going to keep the skeeters at bay.