Discussion Starter
·
#1
·
Yesterday after work I was leaving the house to go running, figured I would take the Bronco since I hadn't driven it in a couple of days. Fired it up and it's idling funny, almost as if it's missing. I notice a really rich smell coming from the exhaust and some black smoke. It continues to idle rough and then dies. I restart it, it cranks right up but still is idling rough. I try hitting the gas a few times to see if that does anything but there is no improvement.
Now I will tell you that a couple of weeks ago, I was driving around in this: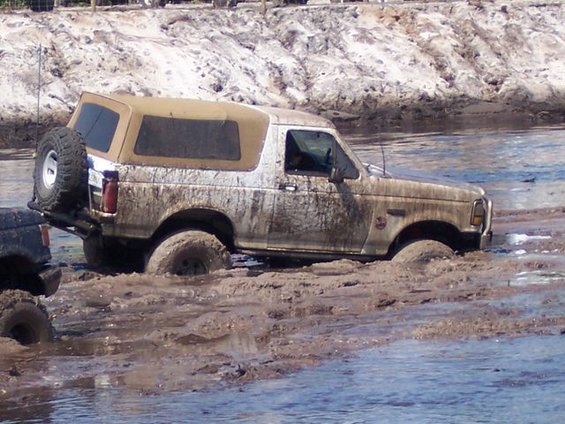 but I had not had any problems until yesterday. I checked the plug wires and they seemed fine, I'm going to go through and check the following, if you guys have any other suggestions, please let me know. Thanks.
Spark plugs
fuel pressure
coil
compression
The engine has less than 2000 miles on so I'm doubting that it's anything major.