'94, '92, '88, and '84 Broncos
Discussion Starter
•
#1
•
...but thought it was time.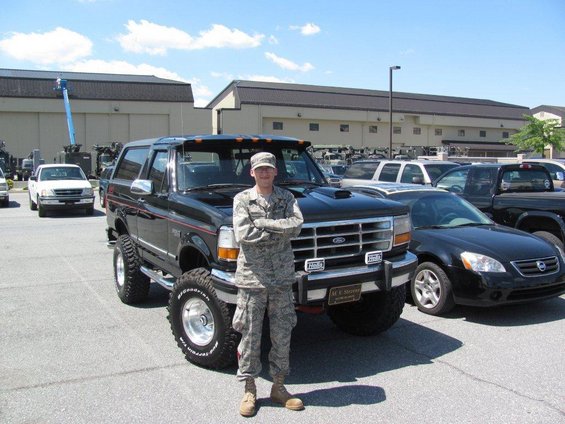 Saw this one at those shady used car lots on the side of the highway for about a week and then finally decided to stop on a Sunday and check it out landshark free. Ended up taking about an hour crawling all around, and coming up hard pressed to even find a small gig. Only thing that didn't make sense was the aftermarket spare tire carrier that someone added removing the interior mount, yet it has the cargo cover, so not sure how that can be done originally.
Pass buy it a few more days and what the hell lets stop in and talk to the guy in a popped collar and alligator skin shoes. Sold. Darn. But it's going to be financed through another dealer cosigned by the guys brothers mothers friend, or something crazy so it can fall through, but you can have next shot. I said yeah, give me a call and I'll just come with the cash. Whats it gettin' financed for?
Goo. 7995. Well, you have a nice day, and let me know.
Calls the next day and said the Charley Foxtrot didn't work, and I have my shot. I ask to knock a grand off for payin' cash and would like to drive it around first. No problems there 'till I take for a spin. Motor runs strong and the truck rolls great, however PSOM is fried, and just says Error and pegs at 90 with any movement, so the mileage isn't known, and the stock cassette deck don't work, so he slides another 100 off. Quick trip to the bank using the second deployments payout, and I sign the papers. Been buyin' private party for so long now I forgot dealers actually charge the real taxed value, so that was my only surprise.
Anyway, it's a 95, 351, E4OD, manual 4x4, Skyjacker 6" lift, regeared stock axles, BFG MT 35's on them solid American Racin' rims I like with no brake dust holes. Plus my favorite color interior to round out a nice rig.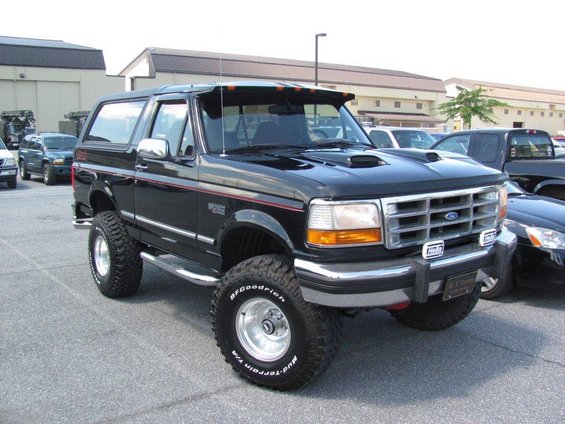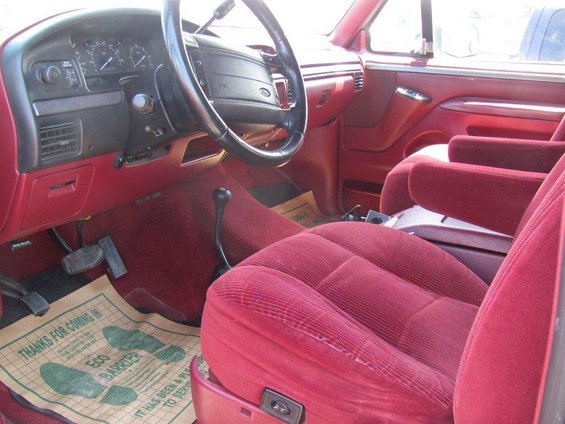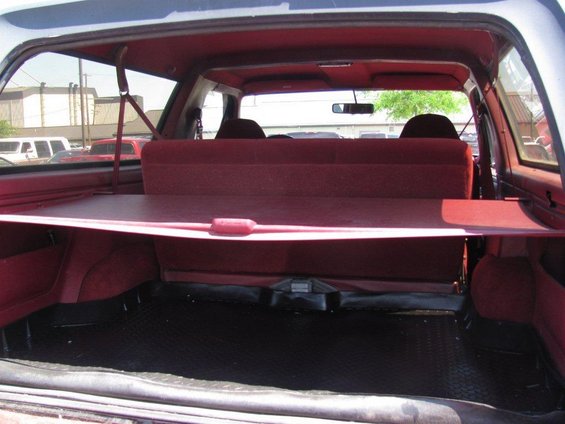 In other news I see supermotors allows batch file uploads...
Adrianspeeder