1984 5.8L, 4spd auto, 9" rear end
Blue 84 Pony with a new driver!
Hello! I decided (yes, the wife let me) to purchase a vehicle that I could drive around in (not really a DD but reliable), and also have something that I could have some fun with, take to the hunting lease, and have something to tinker with... So I went out about 20 miles north of Austin, Tx (near where I live) and bought me an American gem, a gently used (lie), super awesome (that's real) 1984 FSB! (and the crowd goes wild!)
Now that I have it in my possession and have had a chance to look it over, I have some questions because I am introducing myself to Broncos as I introduce myself to you. I have used the search function as much as I can to answer some of my questions (I know someone will tell me to search again based on all the forum posts I have read) but I wanted to post some before pics (I never get good before pics on projects!) as well as toss out a few questions I am pondering, hoping for some insight from the members!
The first Picture I will post is the one from the Craigslist ad that I first laid eyes on this prize!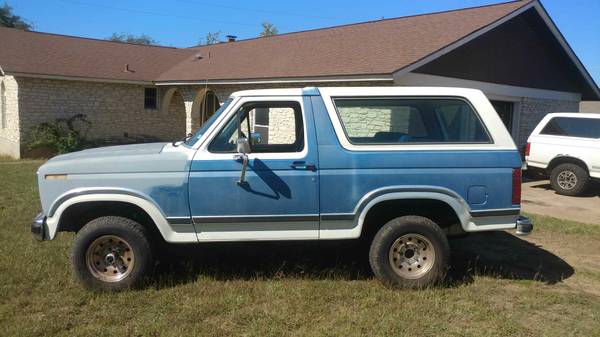 The next one is my first fun project... 2nd key turn as the owner and after a short stint using a makeshift push-button starter to get me to my house, I got to do the the key actuator replacement!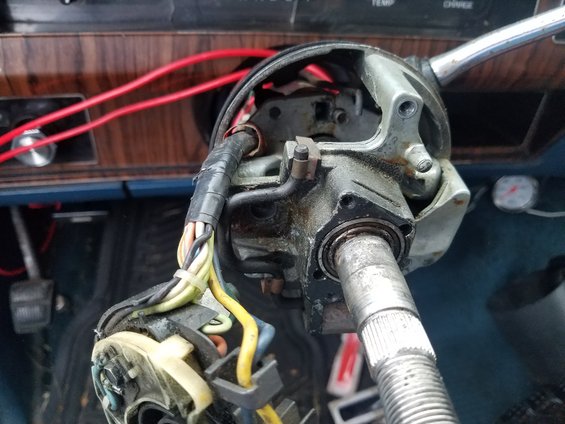 So now that I am quite familiar with certain delicate parts it's time to get a run down on what I know and what you might think.
First is the fuel pump. The mechanical pump was replaced with an electric pump and a regulator (with return) but it is so loud! Are what I have on now considered cheap quality? After reading through many posts it sounds normal I guess, but do you think the benefit of the electric over mechanical balances this ? It's louder than my engine fans. (I have an electric add on on top of the mechanic fan)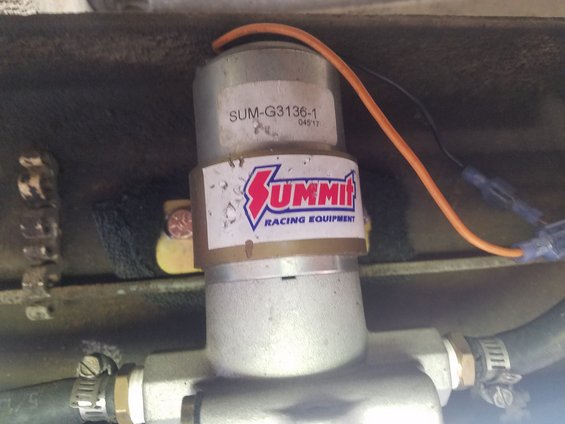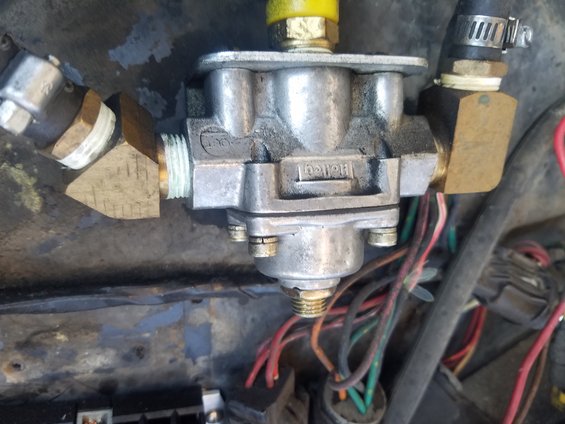 Next is the suspension, I haven't seen enough stock Bronco's to know what the stock setup looks like, but mine doesn't seem very tall so I think it is stock... The reason why I bring it up is clearly the shocks and springs have been replaced (the rubber spacers are obviously newer than '84) but I don't know where to measure or who to measure against to find out if I have a lift. (Which I don't think I have) anyone have a good place to check something other than the total height?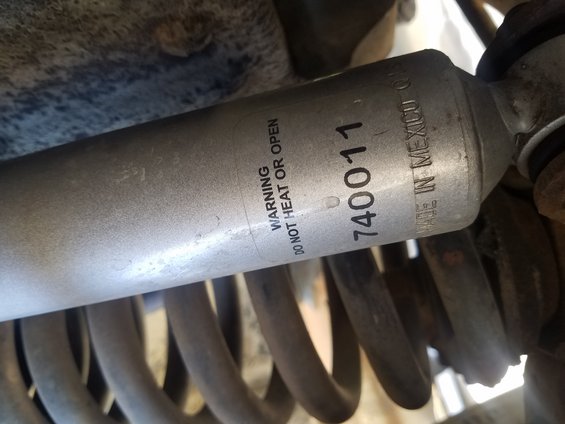 Finally, is the Electrical. The PO obviously did some work to this thing that included some re-wiring, but it is just a fuse panel that is screwed down to the wheel shroud. Is there a better place, or box, or floaty or something that you guys put this in or on, or under to keep them a little less vulnerable to the mud&water?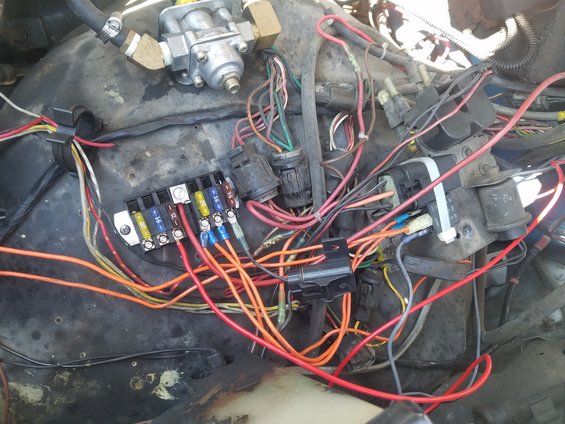 Thank for your help!