Discussion Starter
•
#1
•
hey guys! let me introduce myself. my name is Russ i live in anchorage alaska and i just bought a '94 xlt 5.0 bronco about 2 weeks ago. its got 134k needs a real good cleaning but it runs an drives well had alot of paperwork to go with it and recent work. i ended up picking it up for $1800. its got the typical tailgate and rear wheel well rust but everything else seems solid. best part is all the electrical works! including the back window!
now the reason i bought the bronco, the love of my life my '96 explorer limited which had over $12k in mods was totaled by a school bus. i plan to rebuild it but in the mean time i wanted a 4th truck around. so i started looking for another explorer. could not find anything i liked..i've always wanted a bronco. i wanted a '96 EB 351 but no luck there. so i found this one and i think i'll be happy with it.
plans for her, i want to clean it up, fix all the rust and do some minor mods. but basically a mini restoration w/a few mods. staying stock height with 31s.
now i'm a ford guy through and through! my daily drivers are a 2002 ford excursion limited V10 4x4 and 1998 ford expedition 5.4 4x4 and i LOVE them. i also have a '91 f-250 5.0 auto that is my snow plow truck and she works hard!
few pics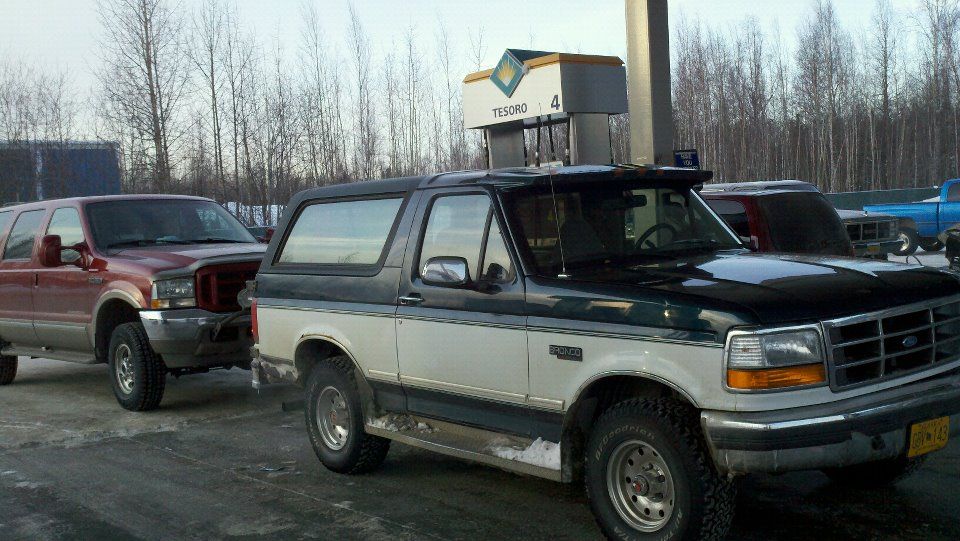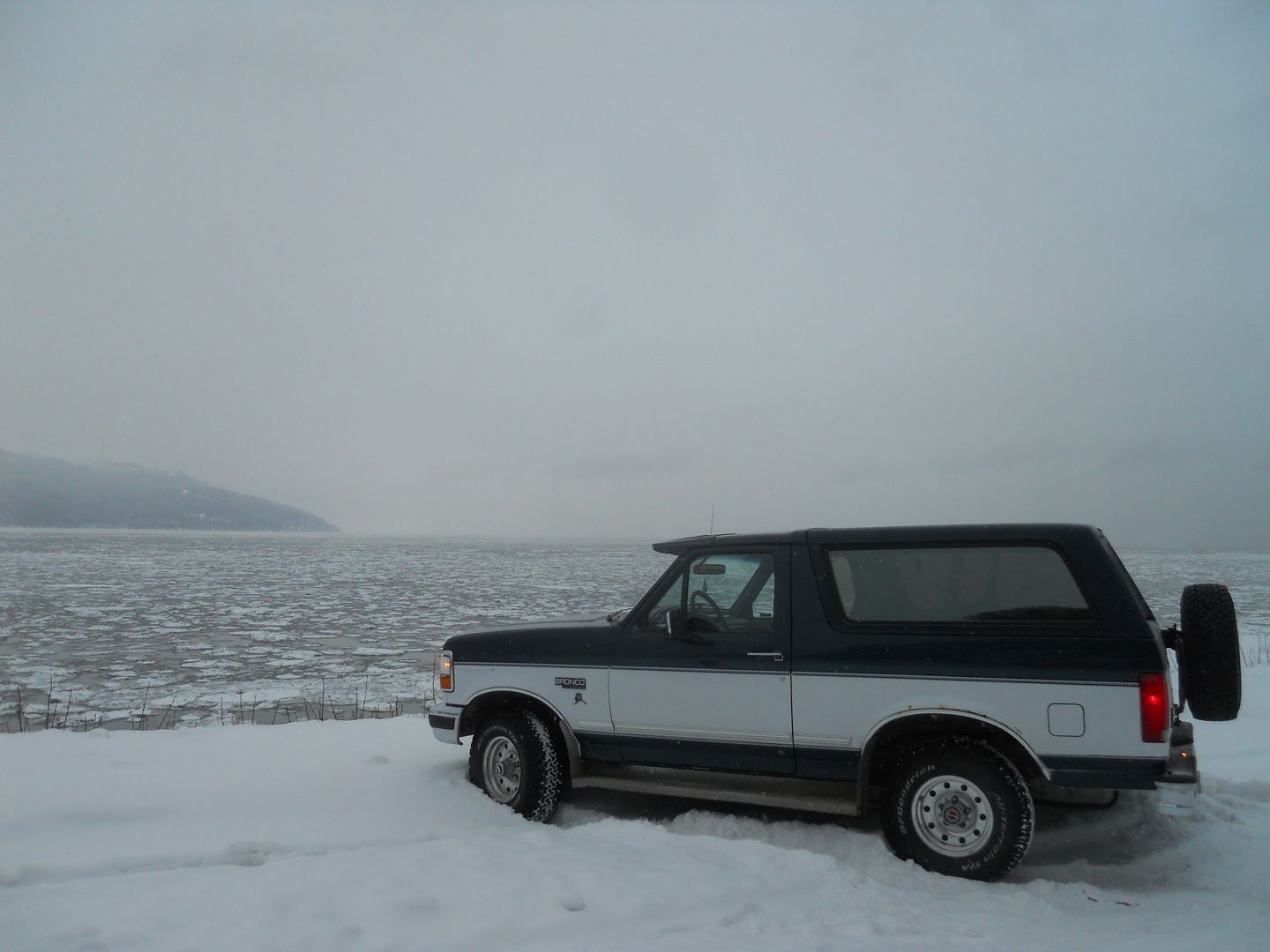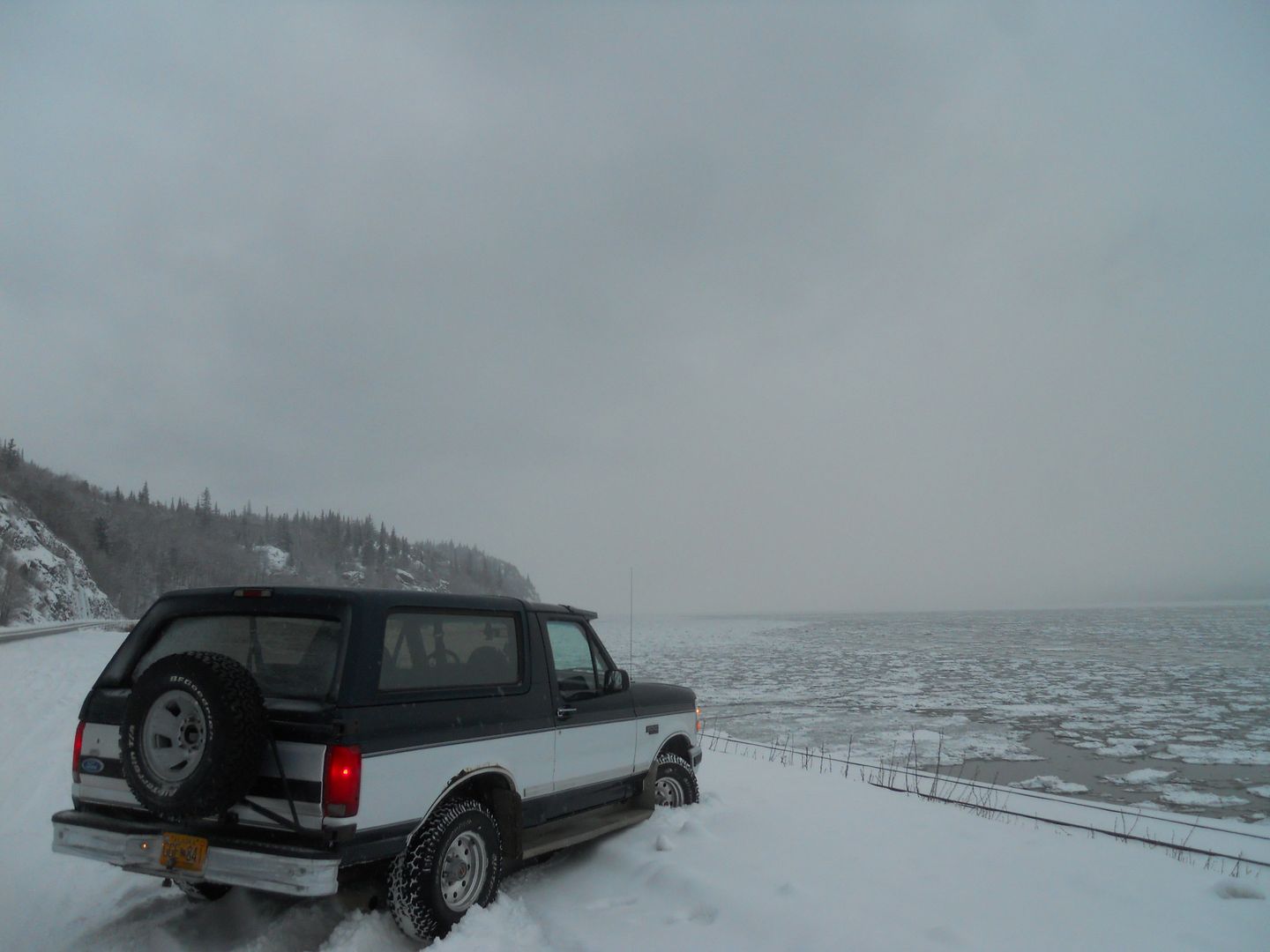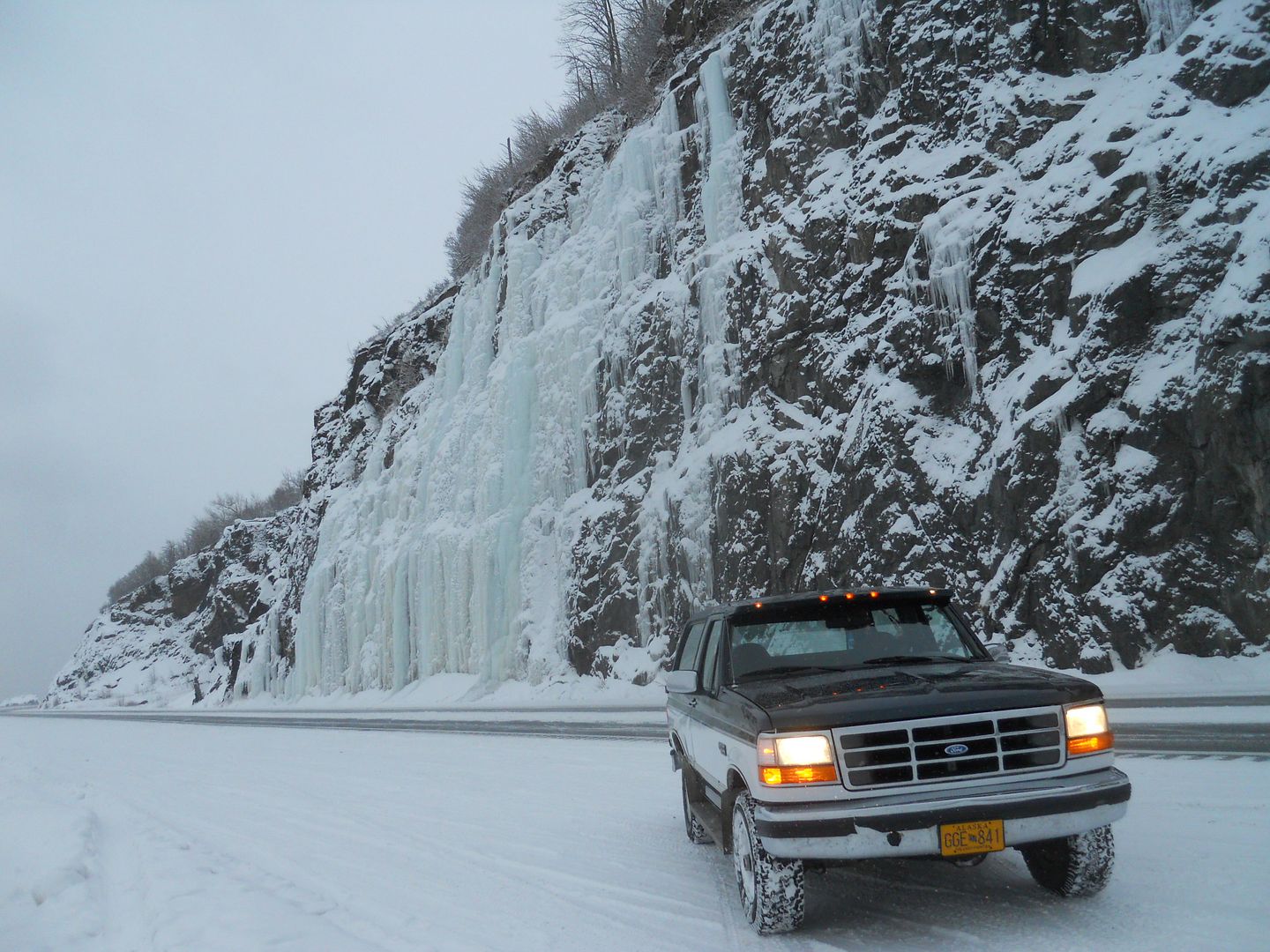 the bronco, excursion and expedition together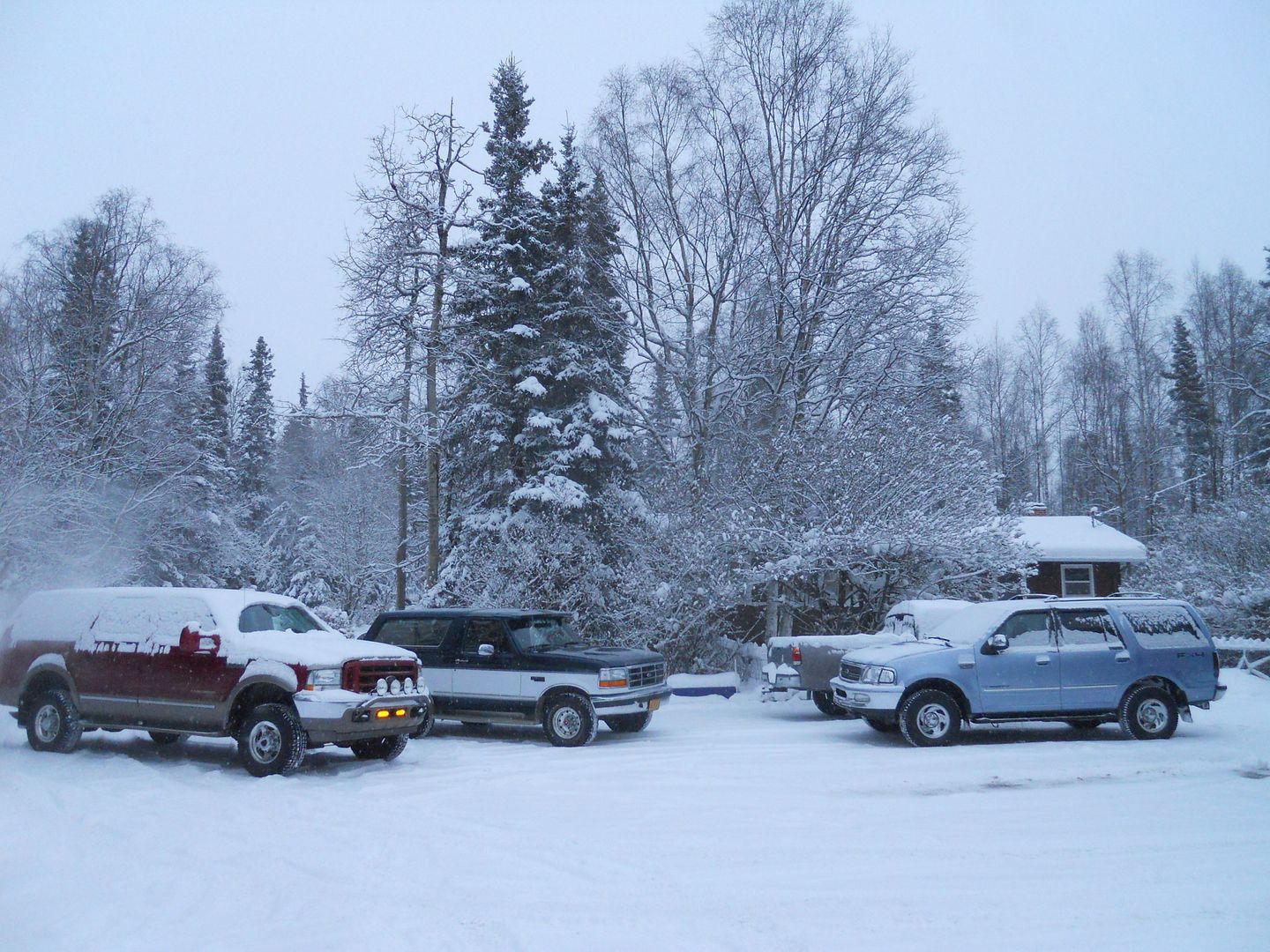 the plow truck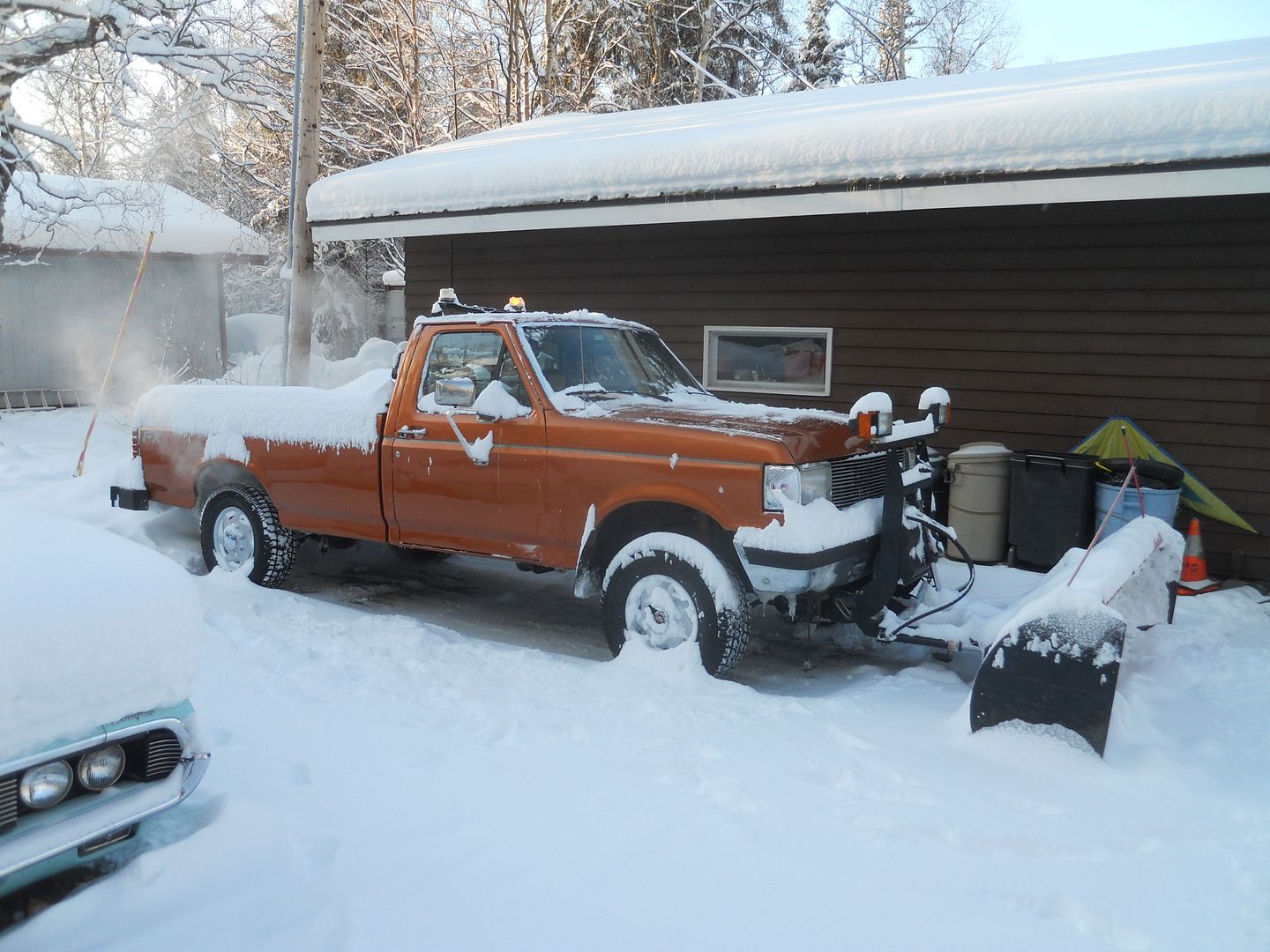 cant wait to learn more about my bronco!