Discussion Starter
·
#1
·

We are now taking Nominations for

July

2019 F.O.T.M. :rockon

Let's Try and get some good Nominee's

Please nominate the Member with the

Bronco

that you would most like to see represent

FullsizeBronco.com

:beer :drinkbud :beer

We will be taking the first 5 to accept in order of nomination...
Nomination will close once we reach 5 nominees or the last day of the month, whichever comes first. Then the voting will begin!!

The winner will receive:
1.

ONE YEAR FULLSIZE MEMBERSHIP!



2.

Your Choice between 1) e-gift card/code worth $100 off purchase for any goods from

AZAUTOBODYSUPPLY.COM
(special thanks to Quader1 for donating his time and $100 product give-away for F.O.T.M. More Details Here!)



(2) or a Beefeater BUGG portable grill (a $400 value) !!! (we only have 2 left)





The Winner will be responsible for shipping costs !!!




3.

2 page color Bronco-biography in Bronco Driver Magazine w/1 yr. Subscription!!!

:thumbup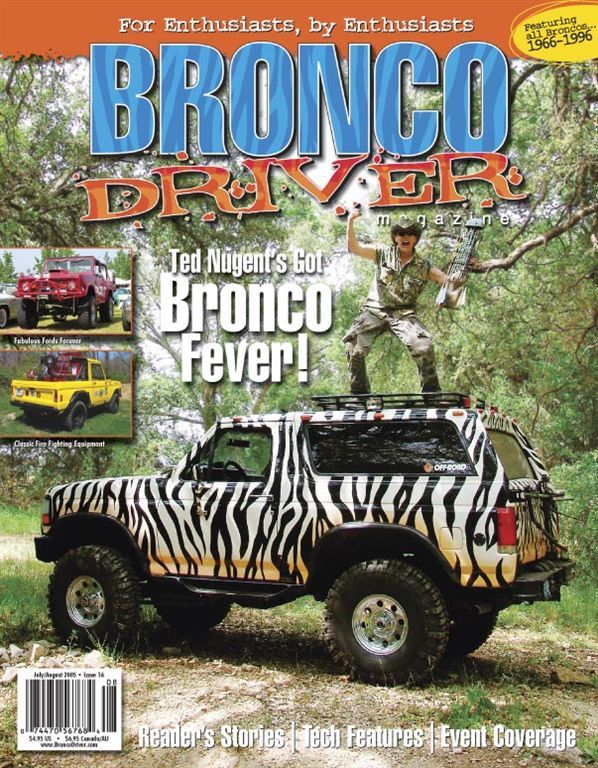 The other 4 contestants get the satisfaction of knowing they have competed with the best and survived... :rockon :twotu: :drinkbud



So make your nominations and if you're nominated and think your Bronco has what it takes to be the best... then accept the challenge and let the voters decide!

Please read the

RULES FOR F.O.T.M.

before accepting the nomination.



The previous years Winners not eligible for 1 year...





cstryke - 2018 F.O.T.Y. Winner




RickBroncoBeast- May '18 F.O.T.M. Winner




Ghosteh - July '18 F.O.T.M. Winner




95 Bronco Wyatt - September '18 F.O.T.M. Winner




HCodi - Jan '19 F.O.T.M.. Winner




Antonio- March '19 F.O.T.M. Winner




opc1:
opc1:
opc1: Lets get this party started!!!!
opc1:
opc1:
opc1:

ATTENTION NOMINEES:


Please note that by accepting your Nomination, you AGREE to FOLLOW the RULES FOR F.O.T.M.
We will not tolerate abuse of this contest, our rules or your fellow contestants. Make no mistake... you can & will be disqualified!!!