Discussion Starter
·
#1
·
Wanted to place this here because it relates to ANY Ford V8 engine except Mod motors that uses a factory serpentine belt driven smog pump. Not year specific.
First off a disclaimer: Do this modification at your own risk and consequences. I am just illustrating something that could be done. What you do with the information is your business.
The source of this information is not mine and was given to me by a gentleman over on 460ford.com.
The installed pics are his but the actual bracket pics are mine. I will furnish a link to where you can get your brackets at the end of this post. No I will not measure the brackets so you can duplicate them, that would be a wrong to the guy that designed them.
DO NOT MESSAGE THE SUPPLIER OF THE BRACKETS WITH OBA QUESTIONS! He designed the brackets to mount a Sanden compressor for AC use on a different type of vehicle. NOT OBA Related. I would hate to lose a source for these brackets. Post your questions in this thread they will get answered.
No I don't make a dime on the brackets and have no financial interest in this. I only want to make it easier for guys that want an OBA system.
Ok first off this uses a Sanden 4711 or 4712 compressor. I would recommend the actual Sanden compressors as the Sanden "style" knock offs are questionable quality
Both compressors are the same it depends on which type of head port you want. They have a displacement of 9.5 Cubic Inches per rev. That works out to be 5.5 CFM at 1000 RPM 8.2 CFM at 1500 RPM.
4711 has the ports out the top.
<iframe class='description' src='http://www.sanden.com/product.php?4711'></iframe>
store.sanden.com
4712 has the ports out the rear. This is probably going to be the one that the plumbing works out the best
<iframe class='description' src='http://www.sanden.com/product.php?4712'></iframe>
store.sanden.com
Ok now that we have the compressor let's convert it from AC to Air compressor.
First off make sure you use either the Lucas Red and Tacky or the green less smelly Lucas Xtra Heavy Duty grease.
Follow these instructions and you should have no problems. Remember to remove the vent tube and plug the hole with a set screw.
Well first off. . The require info. . . My name is Joshua Hoard Location: Millington, TN This is a compressor from an 86-93 b2200 2.2l engine This is a conversion to run an air conditioning compressor as an air compressor and hot to convert it to run off grease instead of oil Ok. . Here...

www.streetsource.com
You can add a grease fitting by tapping the the fill plug on the crankcase. Use an NPT threaded grease fitting not the press in kind. The press in type will push itself out with grease pressure.
You can choose to either tap the ports with 3/8 NPT tap or use premade hard tube that can be bent.
The first couple of feet coming from the compressor must be heat resistance. Connecting rubber hose to a hose barb on compressor is not going to last.
I think the hard tubes allow a much neater install and are not that expensive. What and how you plumb the end is your decision.
The Suction or Air Inlet port is a -10 size and the discharge port is a -8 size.
You must run some type of air filter on the Suction port. Any of these will work. Depends on how you want to plumb and mount it.
McMaster-Carr is the complete source for your plant with over 595,000 products. 98% of products ordered ship from stock and deliver same or next day.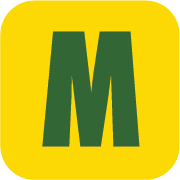 www.mcmaster.com
You will need a 150 PSI pressure switch as you never want to go over 200 PSI on the compressor. You also need all the normal other OBA items such as tank, air/water separator, check valve.
Now for the meat and taters of this post!! The brackets that make this all possible.
Since I just received my brackets and haven't installed the compressor yet, I will share the pics I got from the guy on 460ford of his install on a 460.
The two brackets mount on each pair compressor mounting ears. The offset hole at the top of the bracket is for the pivot bolt to pass thru. I must apologize as I don't have a picture of the pivot pin area. I think some solid spacers may need to be made to align the belt properly front to back. Maybe as this thread develops someone will share pics of their install. Consider it an open source community project LOL.
The bolt you see to the right of the compressor is used to mount the tension adjustment link.
The tension adjustment link. The bolt holes in the compressor ears are 10 mm so good 3/8 bolts can be used to mount the brackets to the compressor and for the long tension link mounting bolt.
Here you can just see the head of the compressor pivot bolt above the compressor and to the left side.
The source of these brackets is from a private seller on a BWM forum. Now you know why not to ask seller OBA questions. Ask them here. Unfortunately you will have to join the forum to message him. Sometimes this may take a day or two to get approved.
Right now I am tired and my brain is tired so going to take a break. Go ahead and post up your thoughts and questions on this. I will be back later. I am really curious how many would consider do this.