Been playing with this for a couple weeks now.
Devtoaster makes an app for the iPhone and iTouch that reads your OBD2 port using a wireless adapter from PLX.
THE COST
38.99 for the REV APP
149.99 for the PLX
249.99 for the PLX with iMFD
199.00 for the iTouch
Some features of REV
* Vehicle Speed
* RPM
* Fuel Consumption
* Engine Coolant Temp
* Fuel Pressure
* Calculated Engine Load
* Throttle Position
* Intake Manifold Pressure
* Air Intake Temp
* Timing Advance
* Mass Air Flow
* Fuel Level
* Barometric Pressure
* EVAP System Vapor Pressure
* Fuel Trim
* Boost
Engine Code Retrieve and Reset
Want to know why your Check Engine light is on? Rev will tell you why!
* Engine code checking
* Listing of all engine codes thrown by the vehicle
* One-button reset of your codes and Check Engine light
First thing i did was upgrade my IPOD bracket to fit the iPhone or iTouch, this isn't required for using it but some of the features of the REV APP are useful while driving and I also pull music from my touch.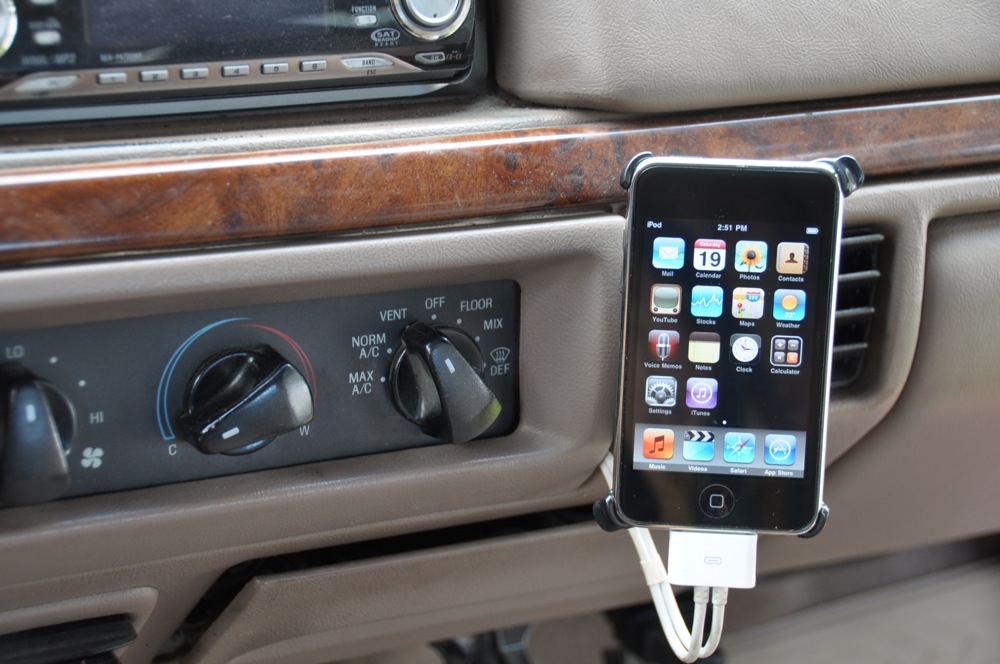 Here you can view the PLX adapter plugged into my OBD2 port, this can be stored away as its wireless, it also has a pig tail that allows you to connect 33 for sensors.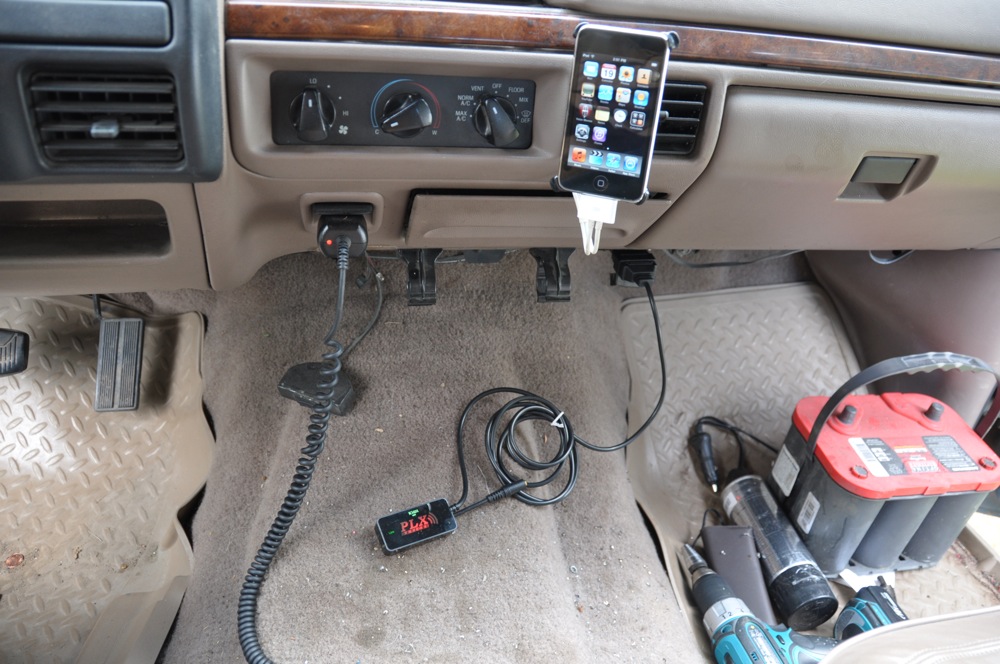 Now for the REV APP, green dot in the upper left tells me its connected to the PLX.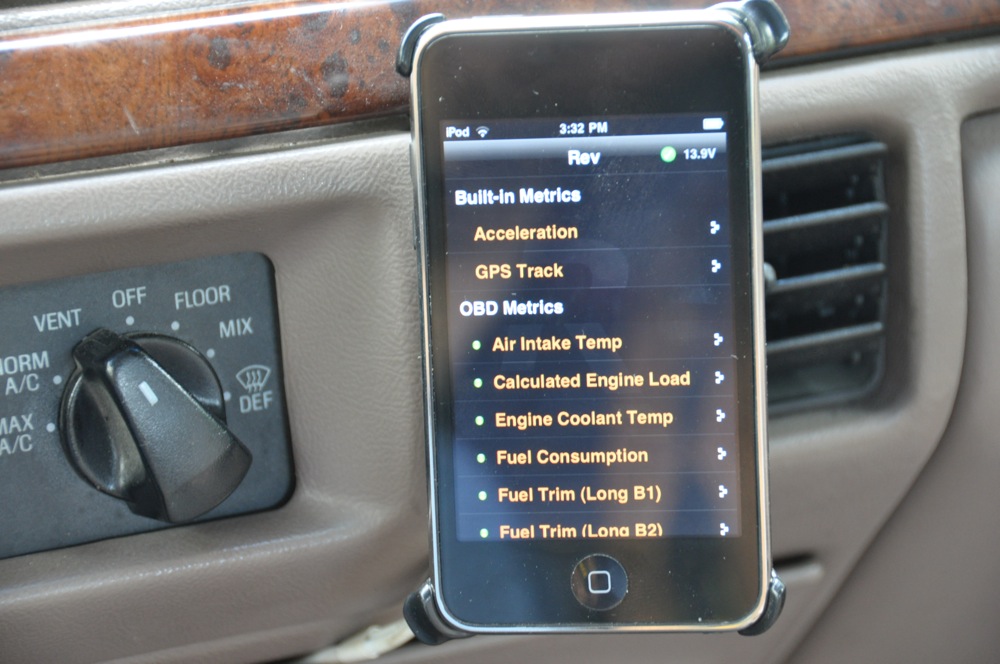 Just a few Metrics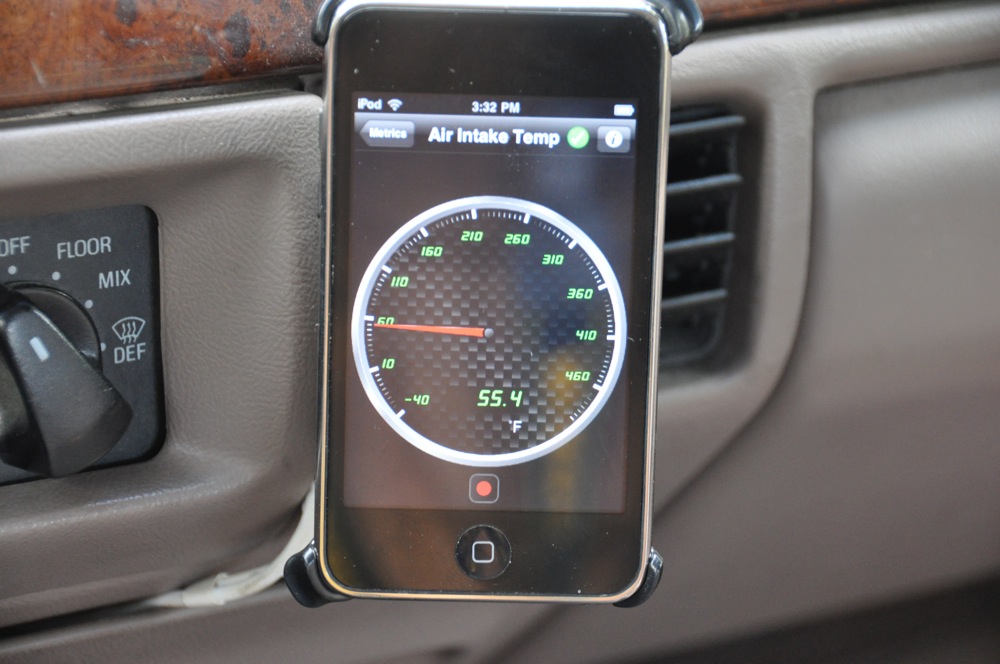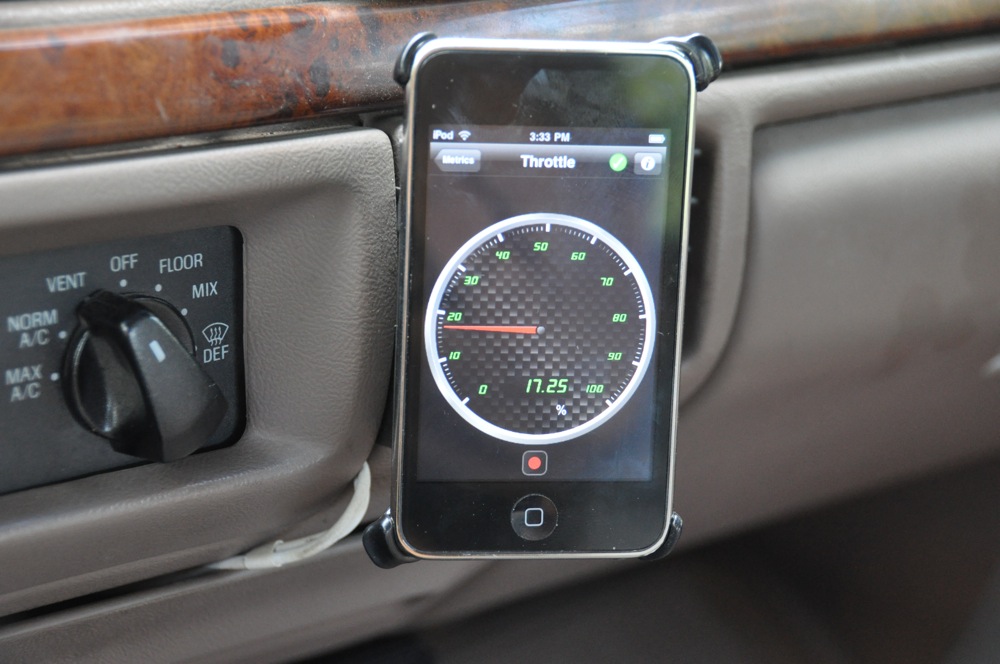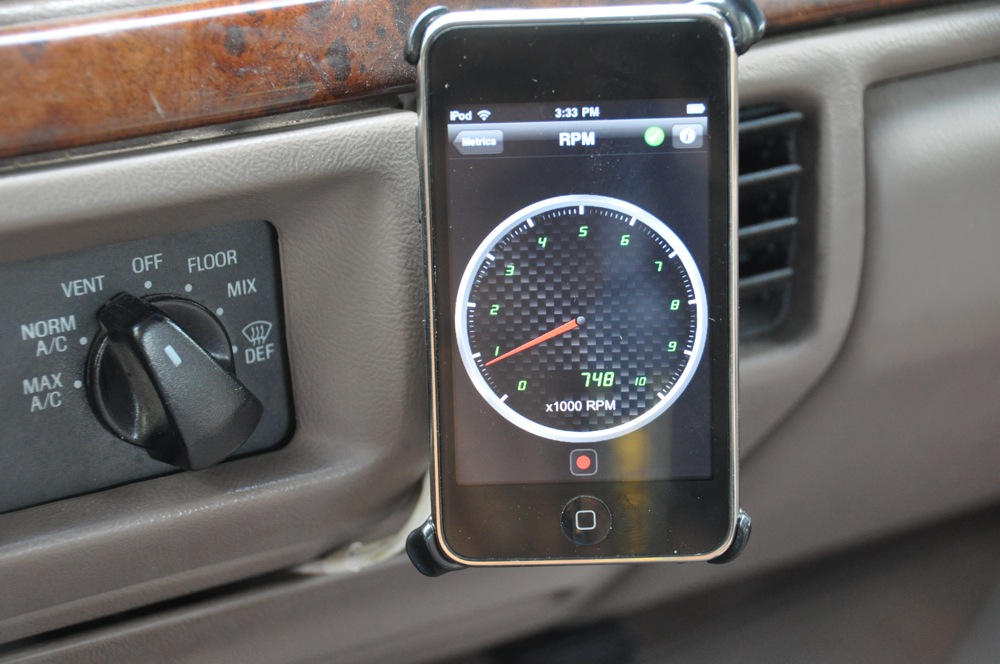 Codes... ONE FOUND?
OH, Going to have to look into that.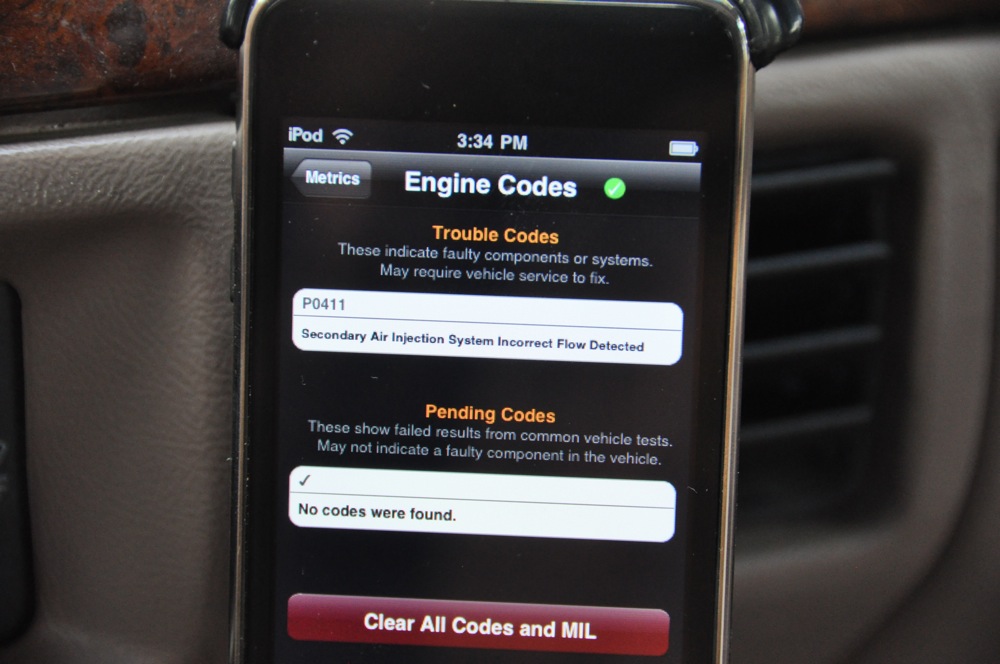 Does Graphs also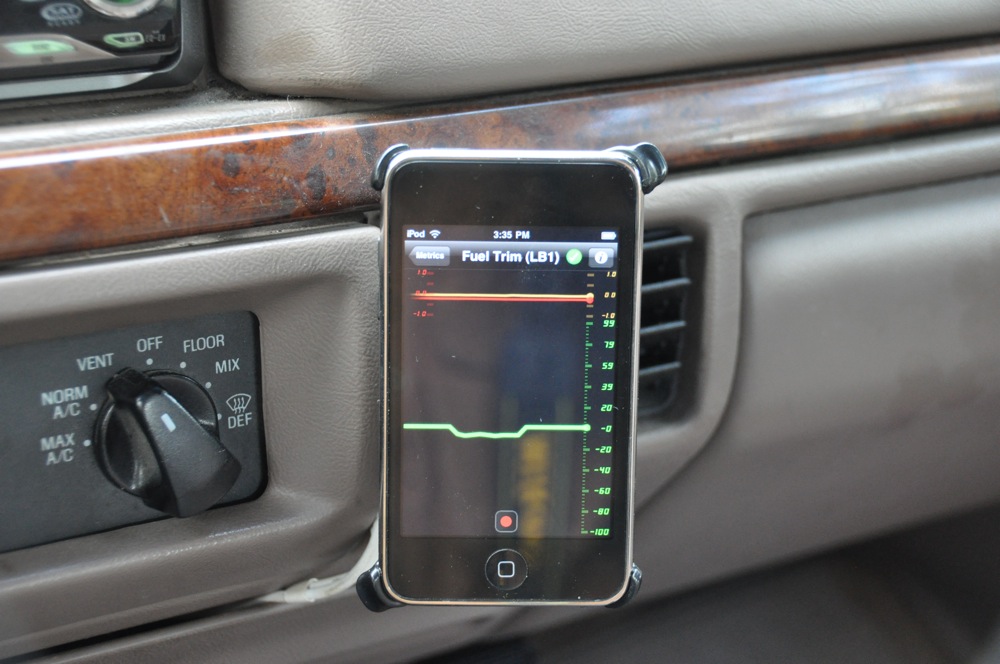 Because its wireless I can walk some distance away with the touch and still retrieve this info. Super Convenient and COOL.
More APPS to Come and the PLX also works with your laptop - WIRELESSLY!