Discussion Starter
•
#1
•
started out by digging a hole in the (extremely rocky) ground.. this took a long time.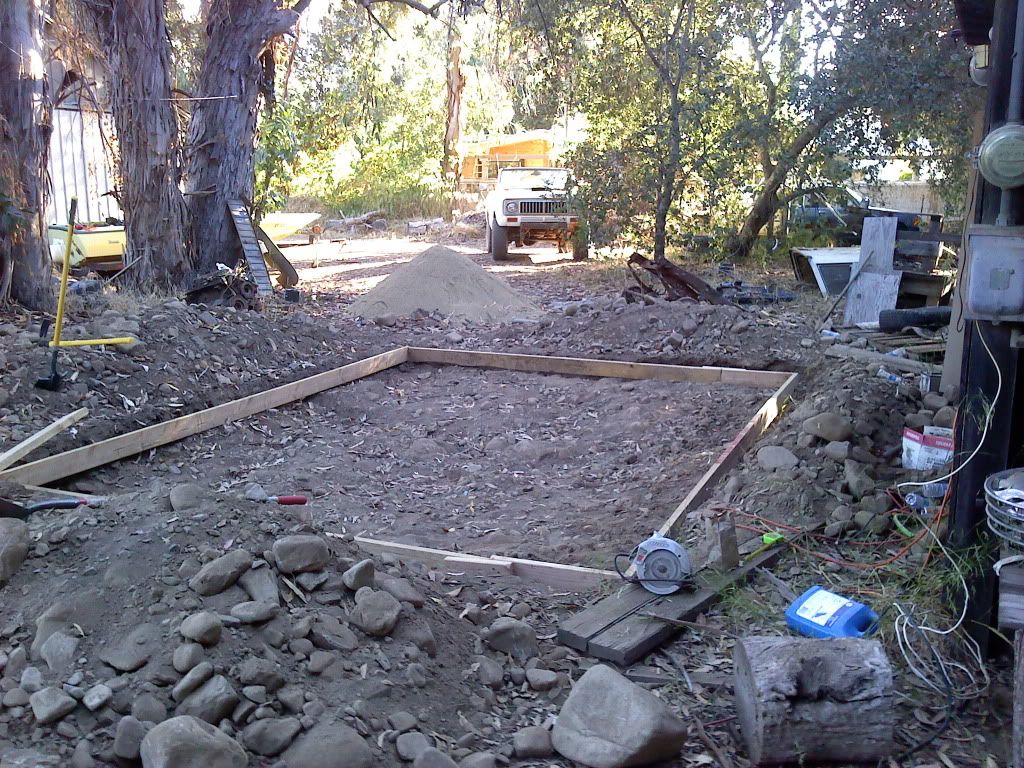 Then, found out it was a bit extra deep.. so through a bunch of the rocks back in, as well as some scrap metal and junk parts.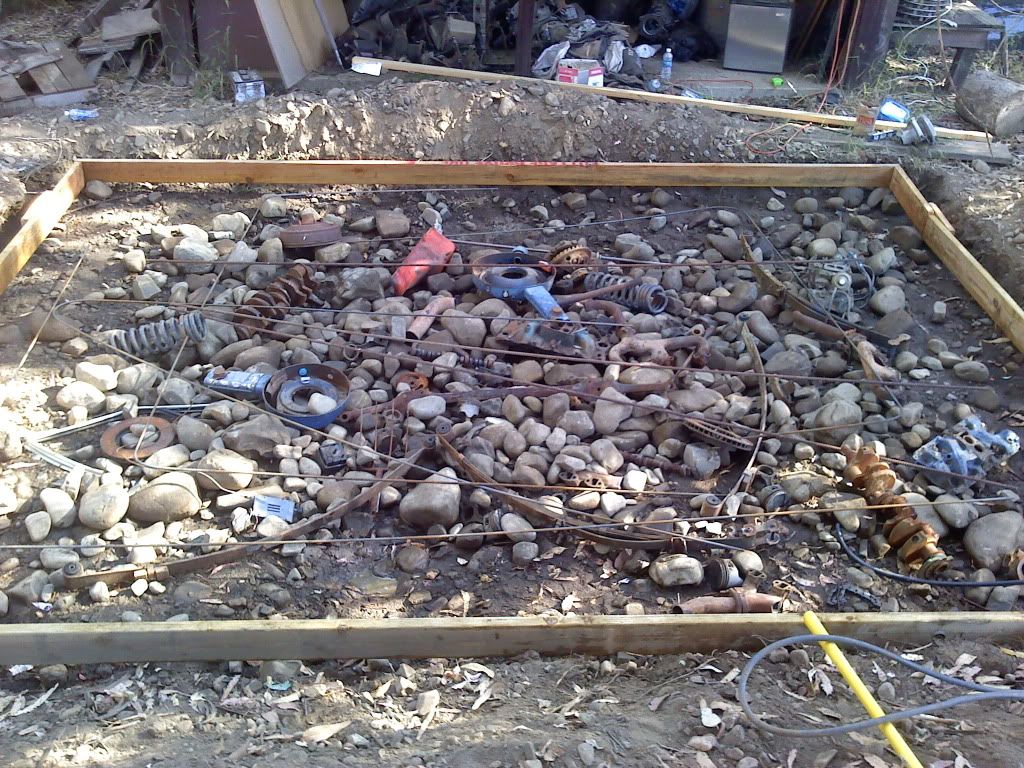 then some rebar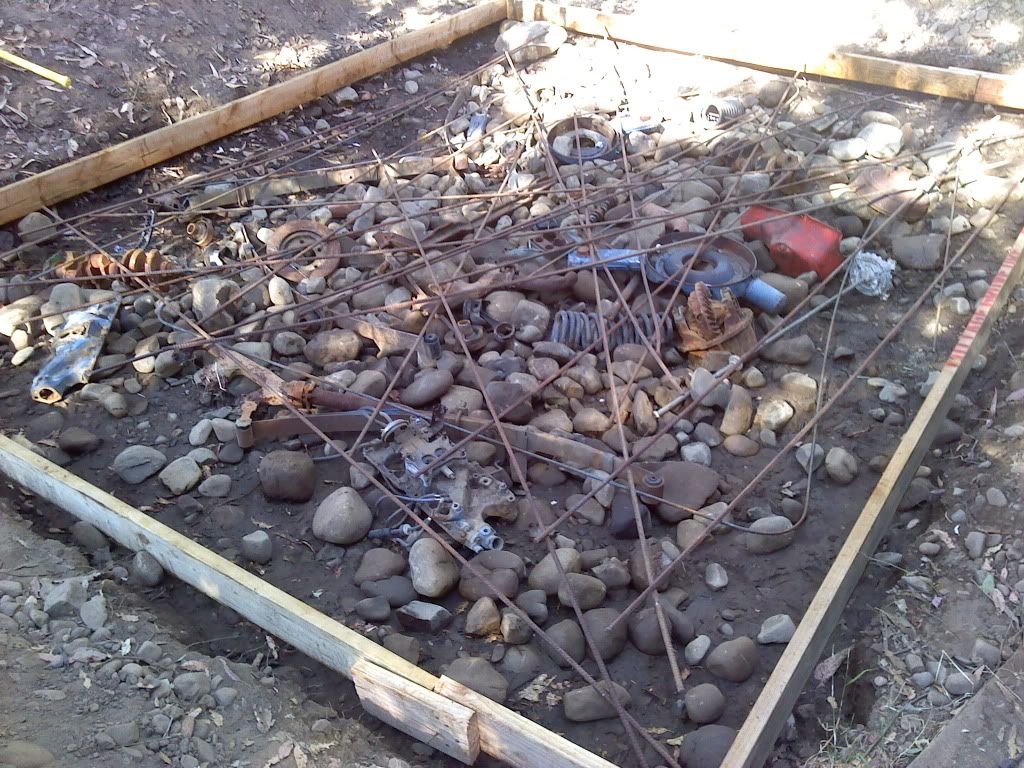 then i borrowed a mixer and got some friends to help me mix up cement.. mixed with dirt because i'm cheap (for the first layer) this made a good foundation for the "solid" cement to be on higher up (i'd have gone solid all the way, but it was the weekend and the lumbard yard was closed, and i didn't have enough)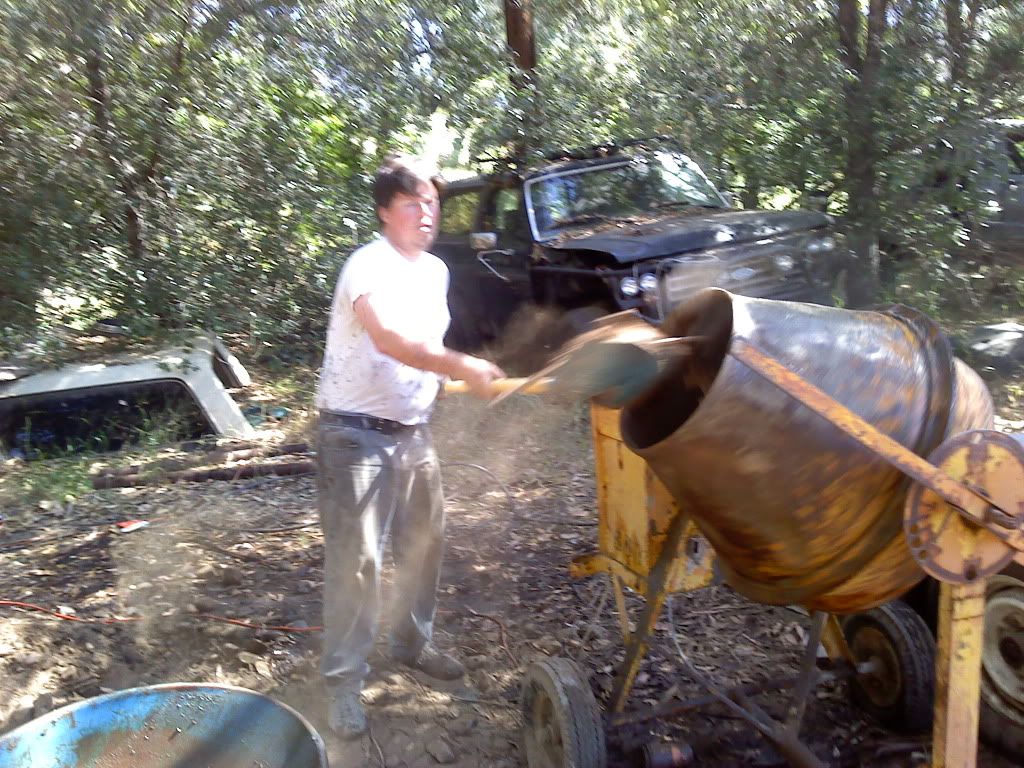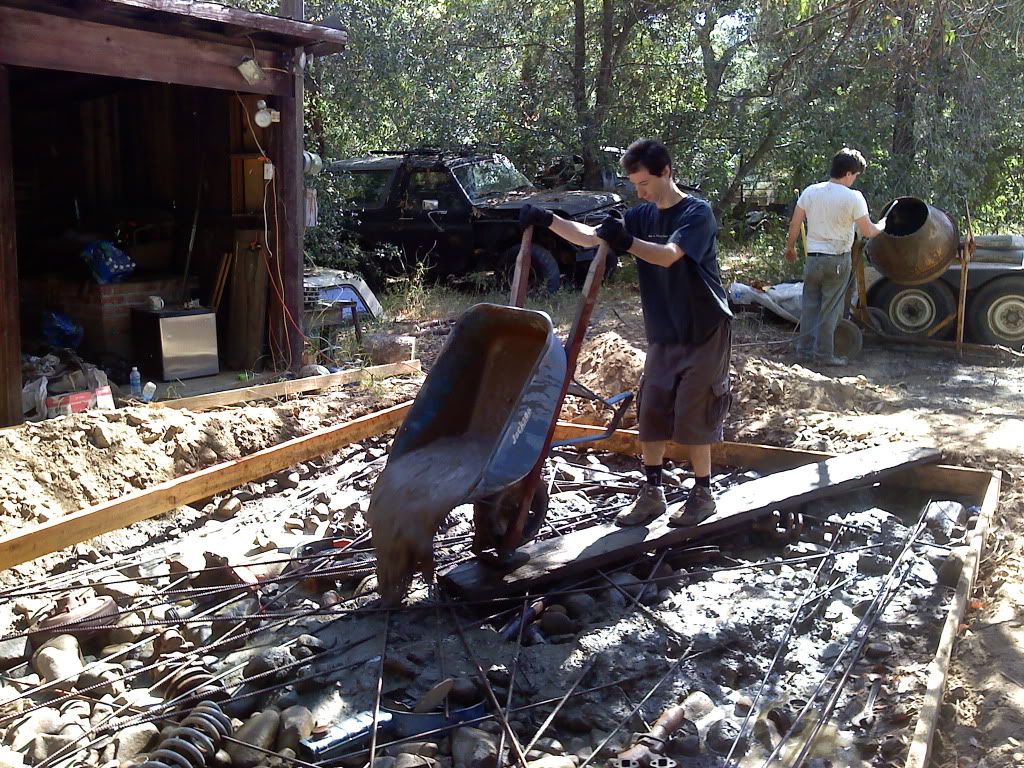 Then used the 1.5 yards of 50/50 sand/gravel cement stuff I had, which only got me about 30% of the way across.. which sucks because now there's gonna be a seam... but oh well.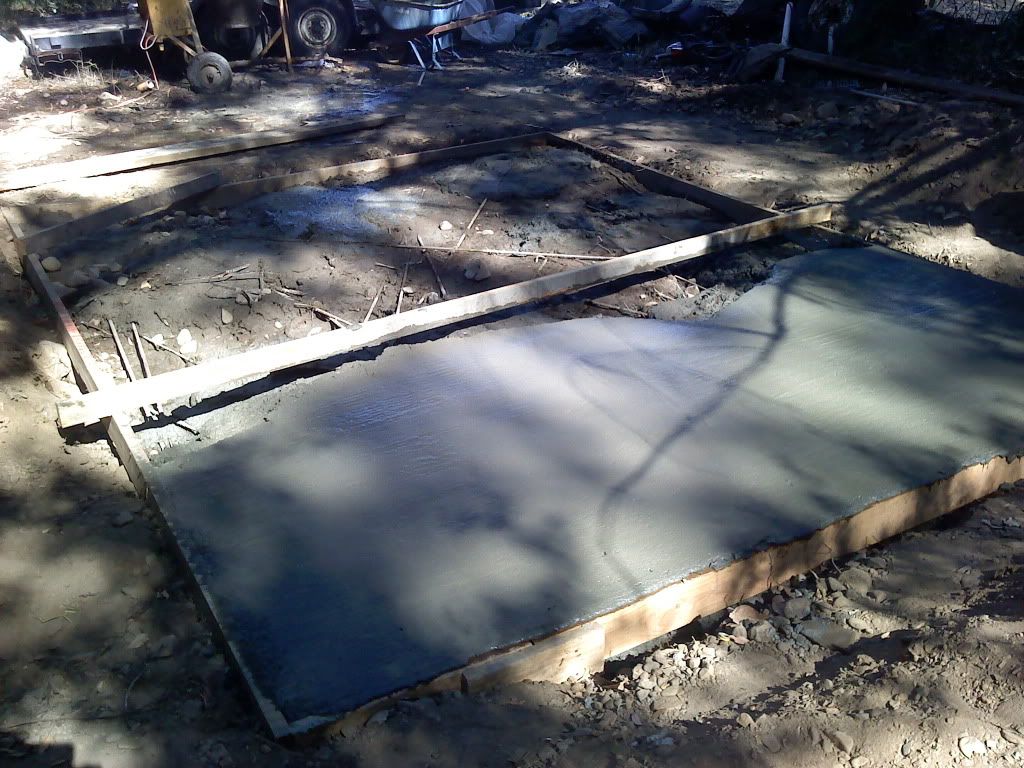 then went back with the trailer and got another 3.5 yards (9,000lb) of 50/50 on the trailer.. hauled it with the explorer :rockon (yes, i could have used the diesel f-130 dually, but that didn't seem like much of a challenge)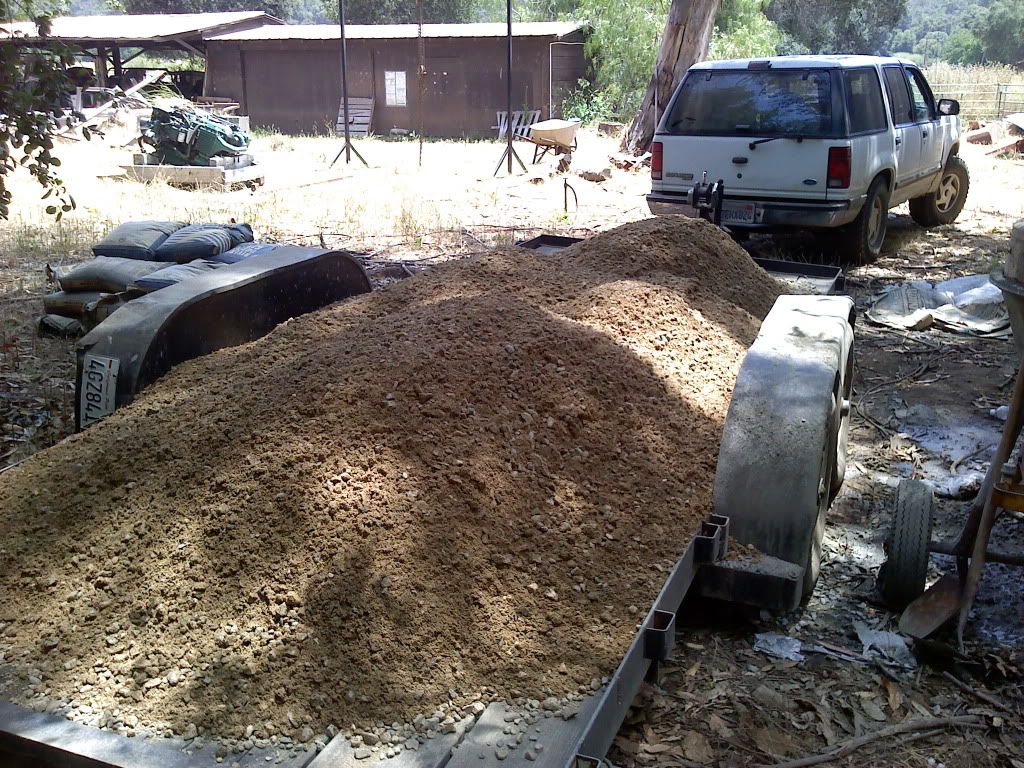 so tomorrow my plan is to put down the rest of it...... figure out what the cement pad is for yet? and yes, i know i made a bunch of mistakes laying the cement.. but i'm an amature what do you expect! haha.