Discussion Starter
·
#1
·
so some of yall might have noticed my sig has said "rebuilding one tons" for about 3 years. well life was weird but i have a steady job and a place to work on the truck. so it starts tomorrow.
when i brought the axles "home" to the loading dock at school. my buddy thought we could put them in his closet. seemed like it would be hard but i figured it was a deal and i couldn't pas them up.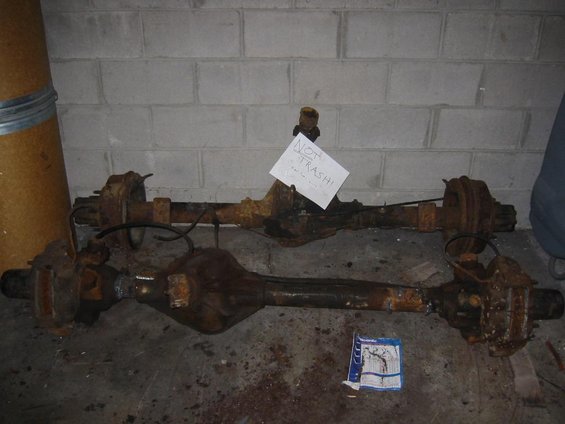 so i tore down the rear axle first. it's getting disk brakes a la traveler from a post a long time agow
linky:
http://fourdoorbronco.com/temp/cgi-bin/ikonboard.cgi/ikonboard.cgi?;act=ST;f=11;t=660
started on a dif cage to protect the rear R&P
you still get to laugh at me learning to TIG weld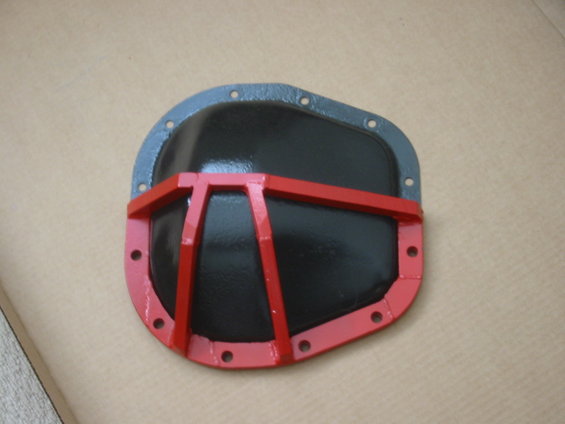 that was about 2.5 years agow. when i was back in NY and had access to a machine shop.
after that everything got put on hold wile i moved around (back to Texas) and earned money. more pics tomorrow when i pull the truck back into the garage and get pics of all my parts and get the rear axle off.
if yall are still reading this is gunna be a really slow swap. i'm extending 79' arms, H1's, 38" boggers, detroit and 5.13's in the rear. the front is just getting put under the truck and i'll do the gears, ARB, driveshaft, rebuild later.