Discussion Starter
•
#1
•
Not quite the turnout of 20+ we had last year.
Only 5 for the "official" group picture
I let my kids take most of the pictures so I have LOTS more of some of us than the rest. This year they chose Greg's (GKR) truck and deservedly so.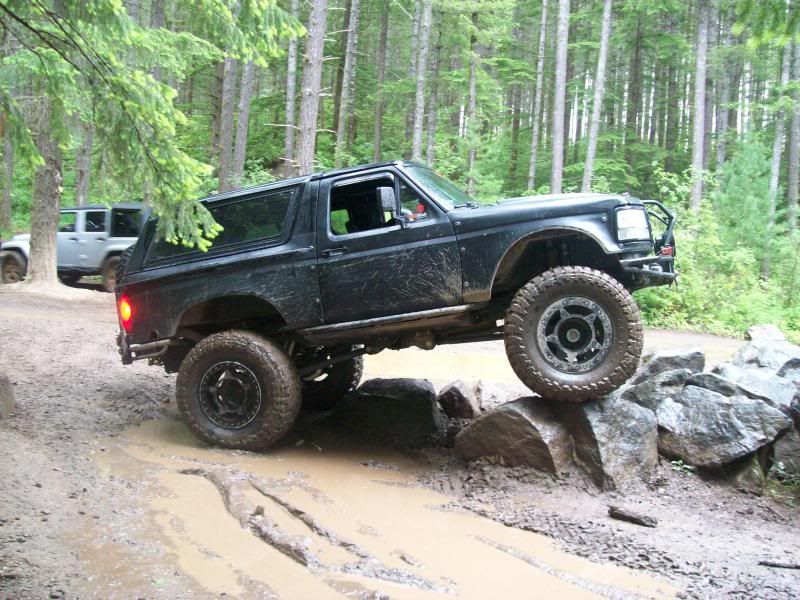 Here we have Tony's (Shadowcaster)truck. Very few straight panels on this truck. Those are just character dents. VERY functional and capable truck. After this weekend, I need to go fuel injection like he did.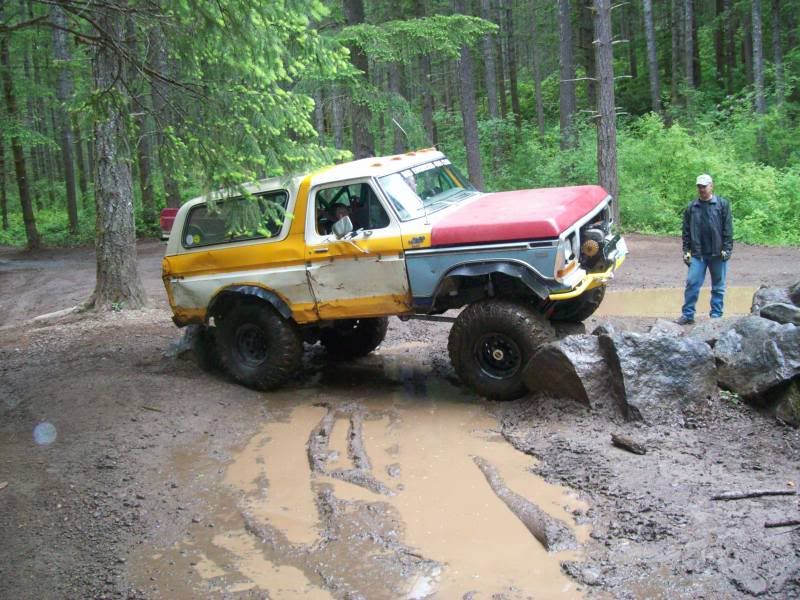 There was a valve stem broken during this trip on the rocks. Tire went flat and off the wheel (Greg helped a little :histerica) This is a normal occurance for Tony so i didn't think to get the camera for pics :goodfinge No spare so we had to fix it on the trail.
Ok guys, I feel like a moron right now. I'm having a brain fart and your names aren't coming to me at the moment. please forgive me :banghead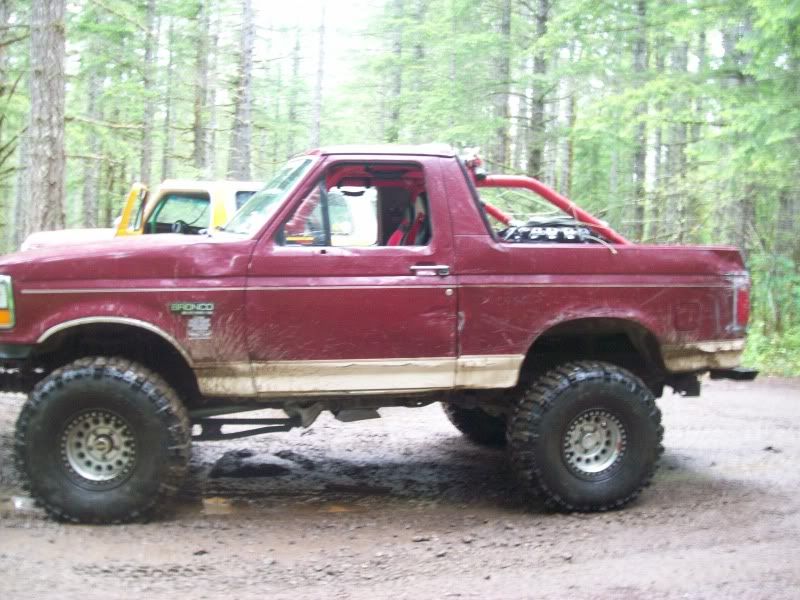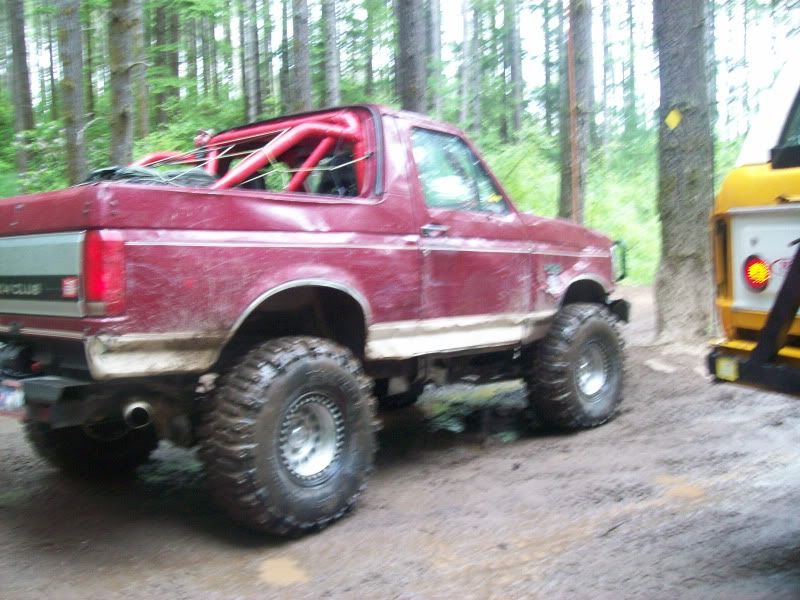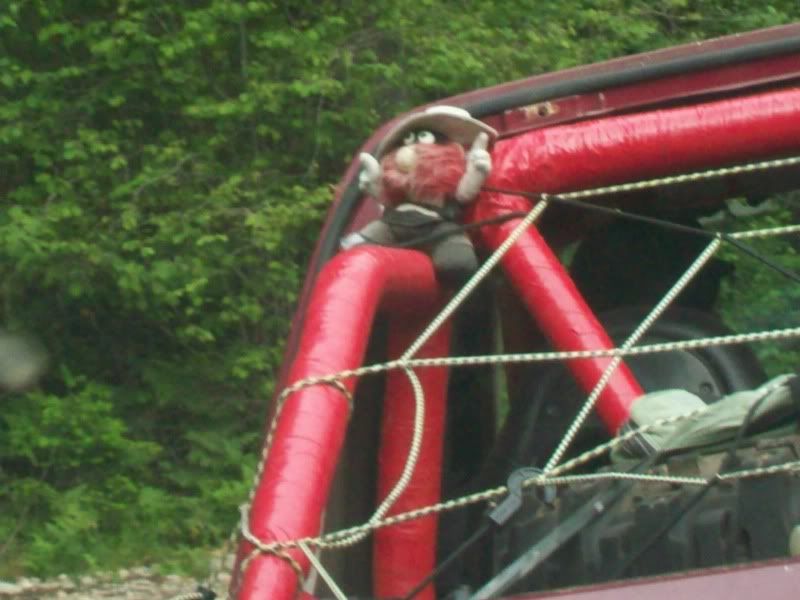 Here is Mike (Lonescout) and his '89. What a POS it is :haha:goodfinge.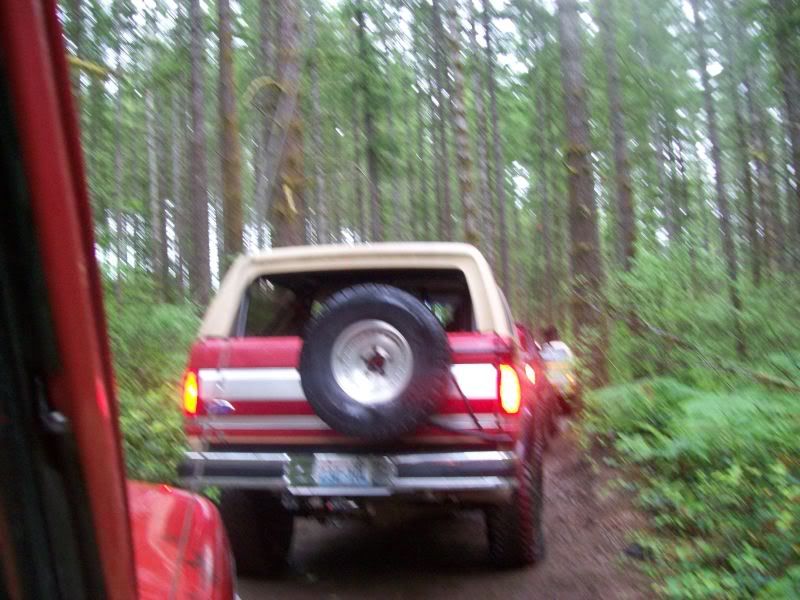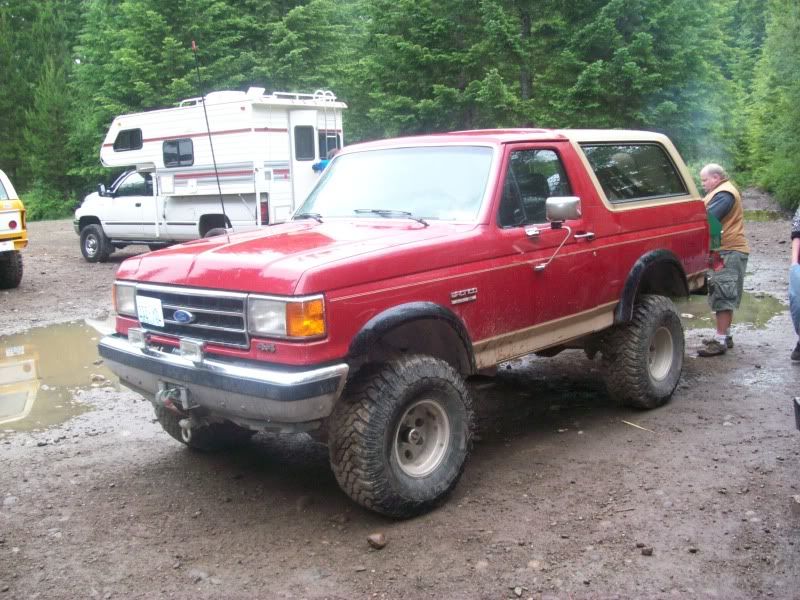 And one quicky of my pile. Mike probably has more of mine on his camera.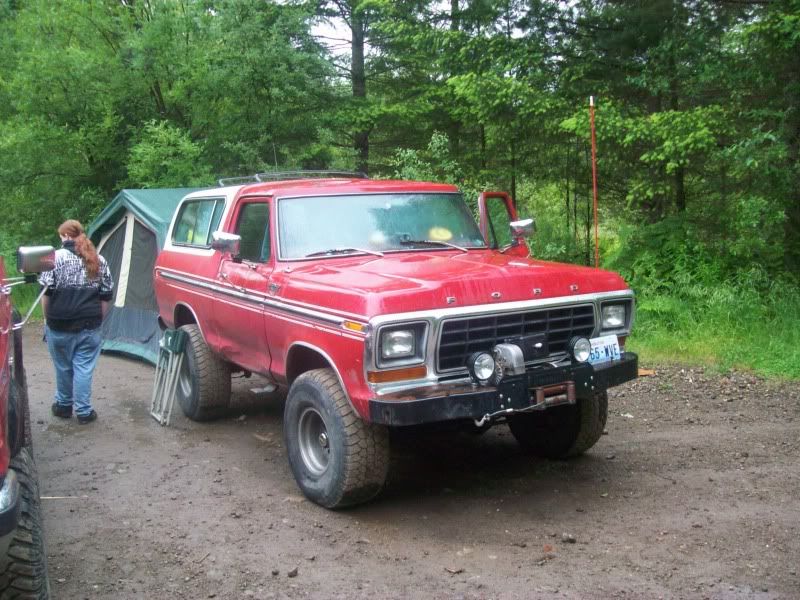 Roughing it Tahuya style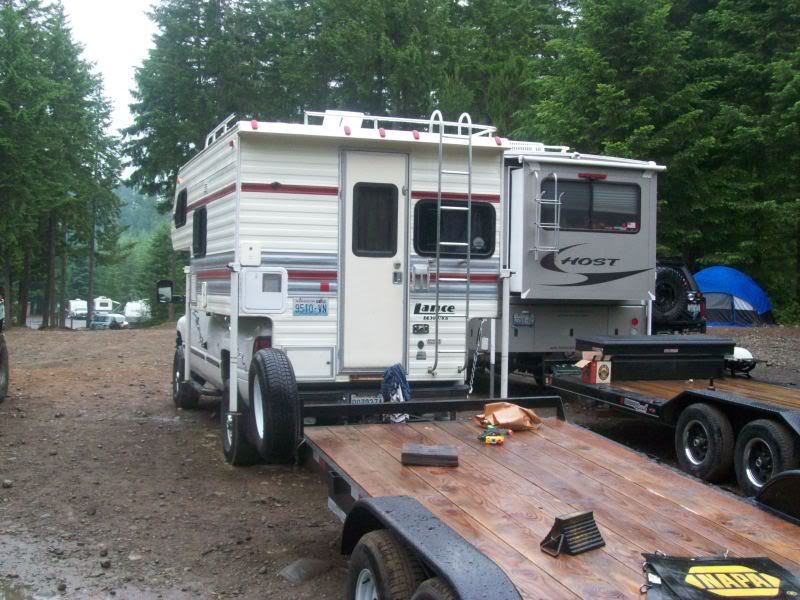 Oops, wrong picture. I meant this one :goodfinge
CRASHNDENT made it out a little later on Saturday after we took the group picture.