Discussion Starter
•
#1
•
This Tech How To will cover the basics of pad and rotor replacement on a Dana 44, I am not covering how to repack your bearings - though this would be the idea time for you to do so.
Anytime your working on your truck with a wheel off make sure you have it securely support, I'm using both the jack and an axle stand.
Pad had separated from the backing plate thus destroying the rotor.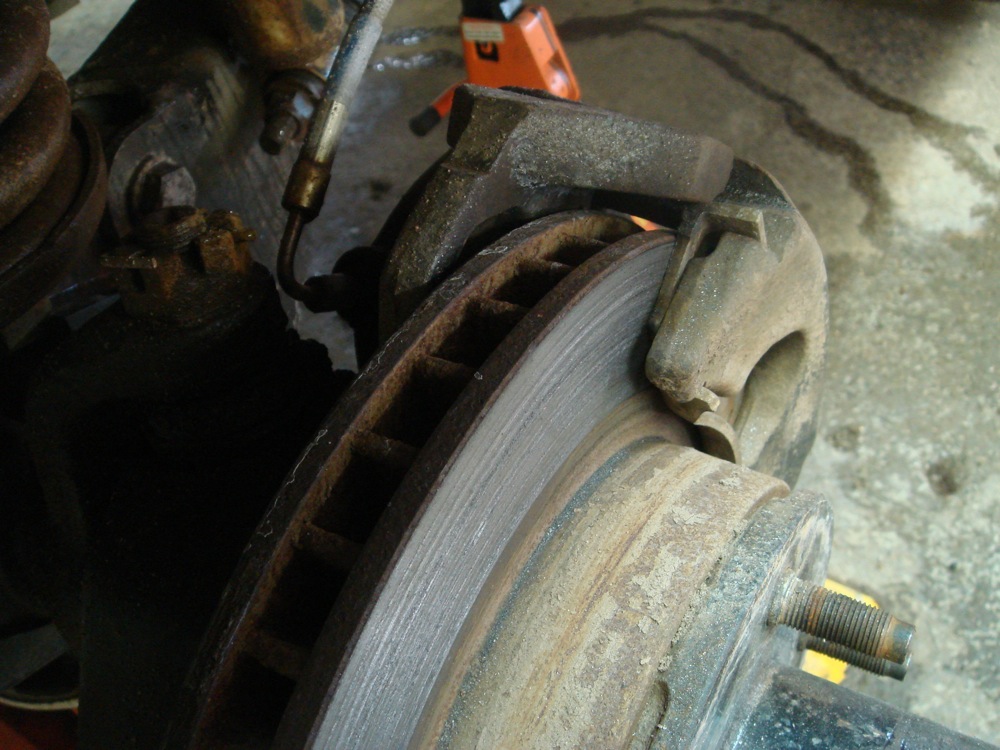 Start by removing the key retaining screw.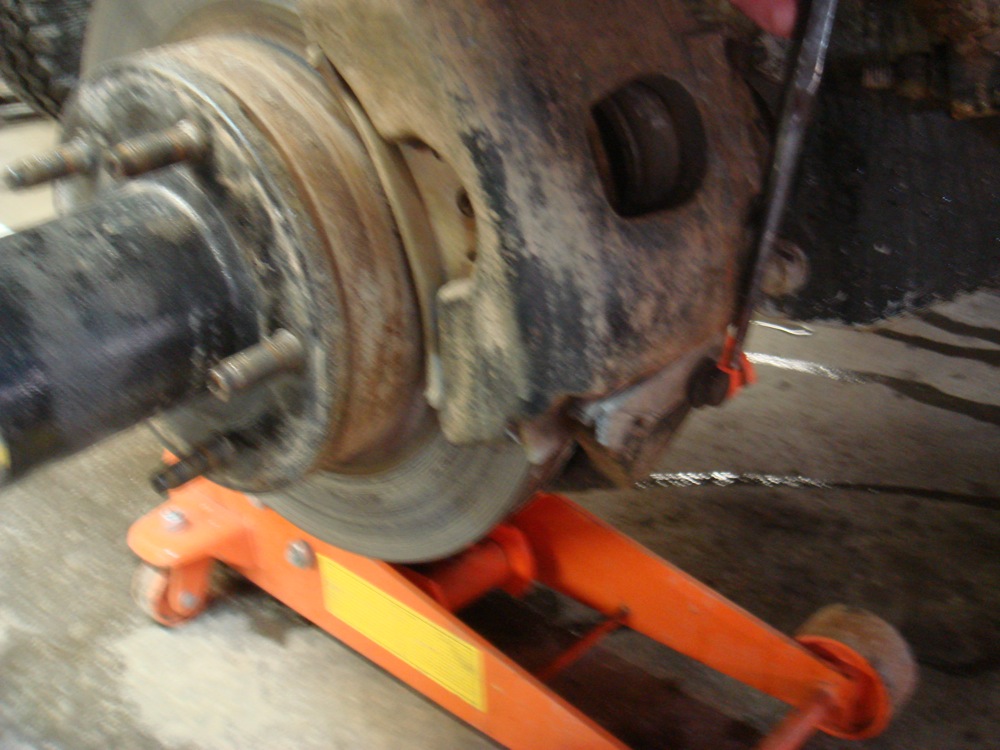 Now pull out the caliper support key and caliper support spring.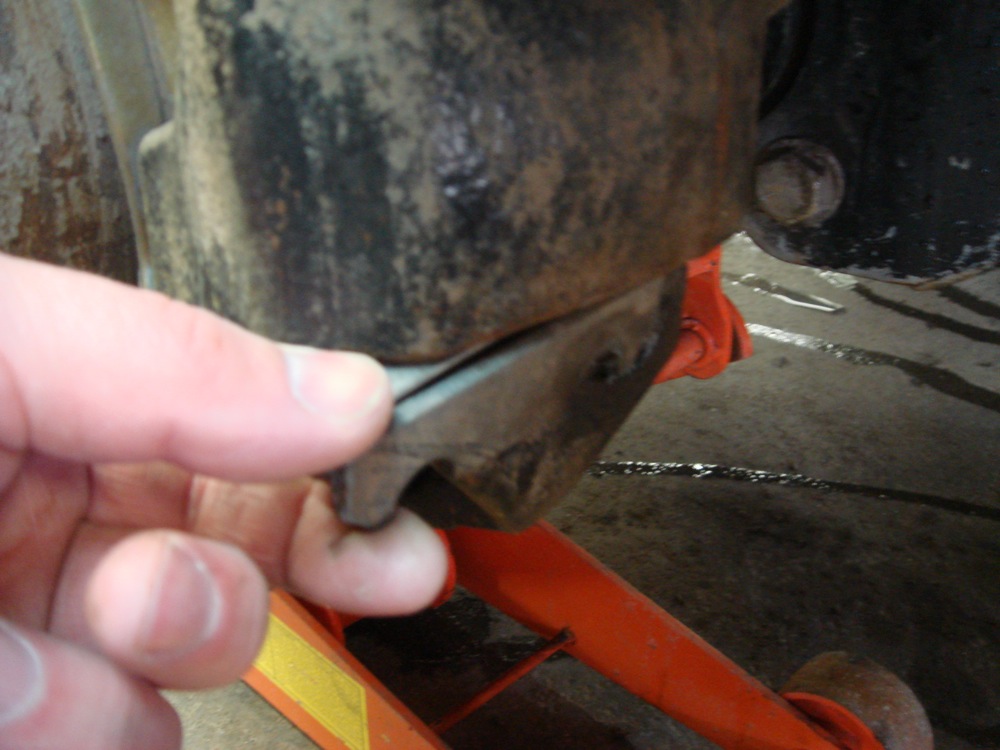 Clear view of the caliper support key and caliper support spring.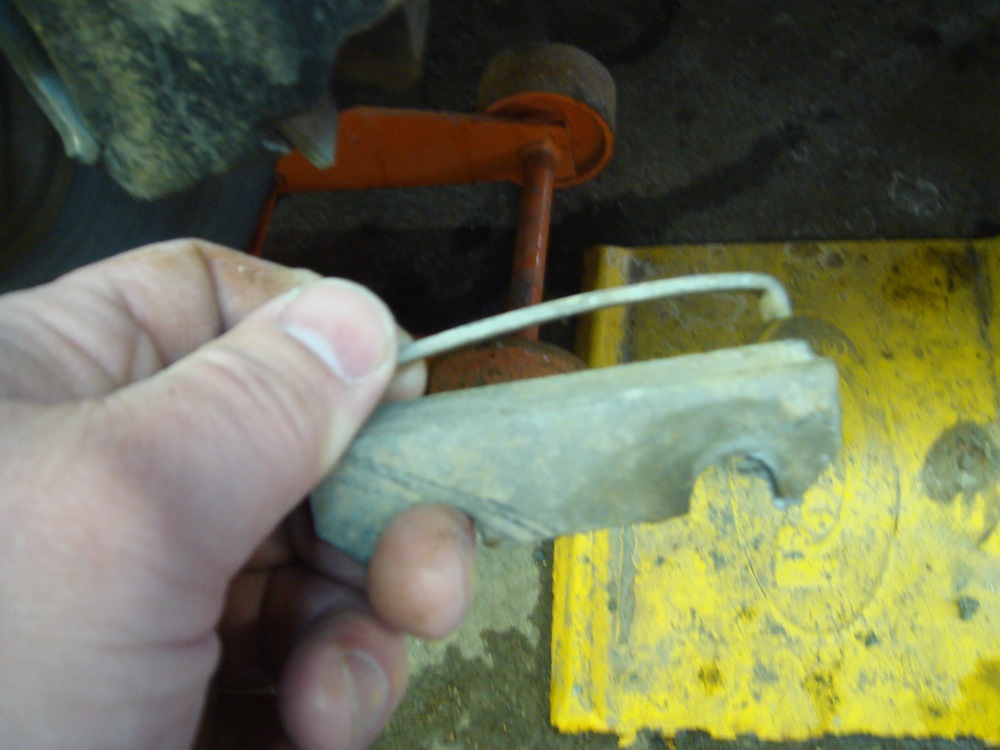 Remove the caliper and support it a way that there is no tension on the brake hose, you might have suspend it with a piece of wire, as you can see the radius arm worked well for me here.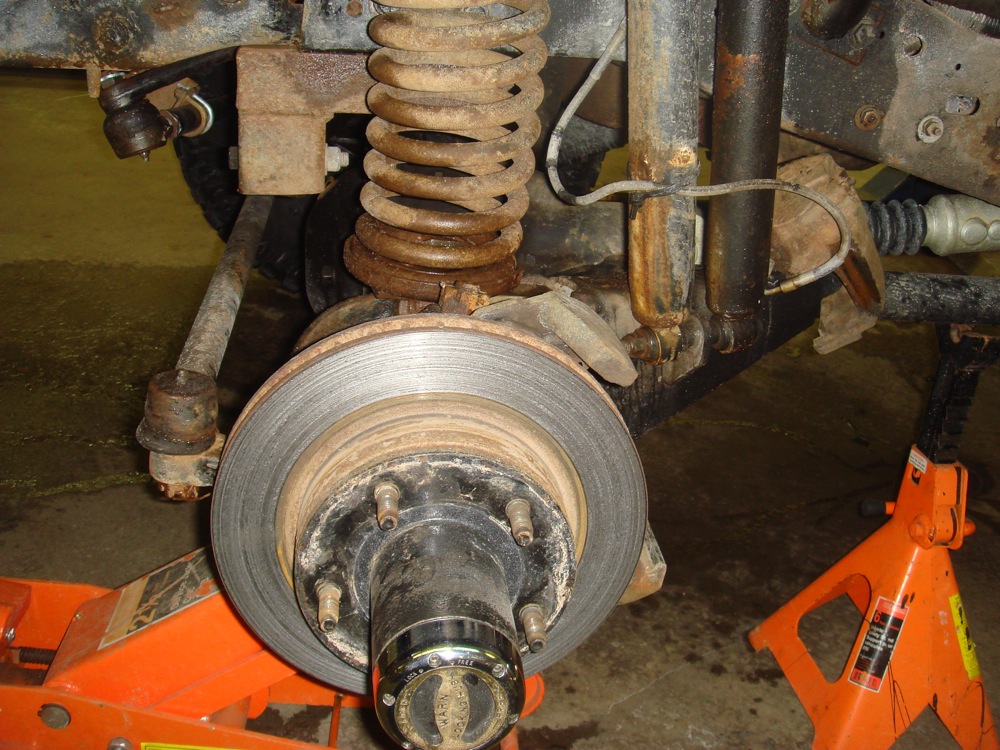 View of the defective brake pads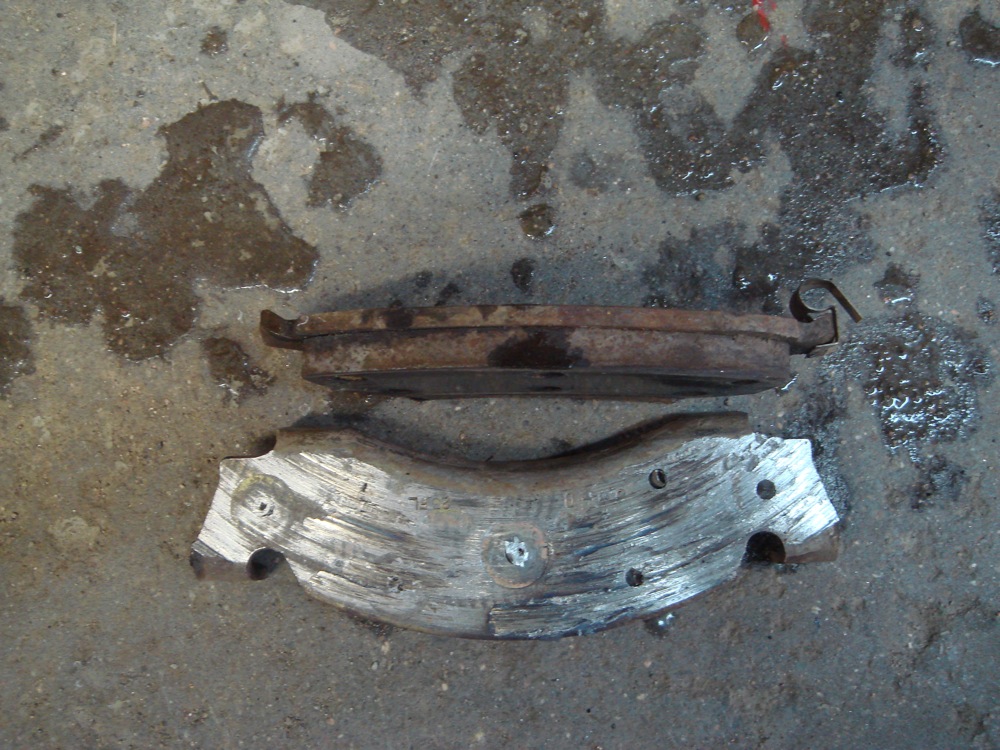 The resulting damage to the rotor, I would be able to turn this down but its more cost effective to replace.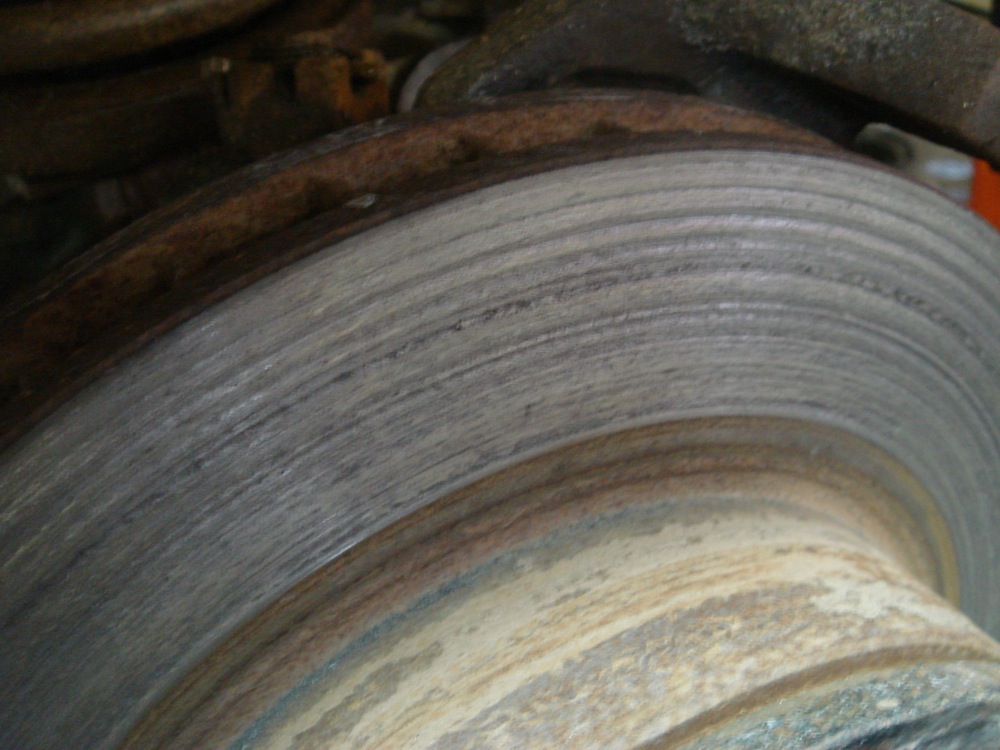 Removing the hub cap screws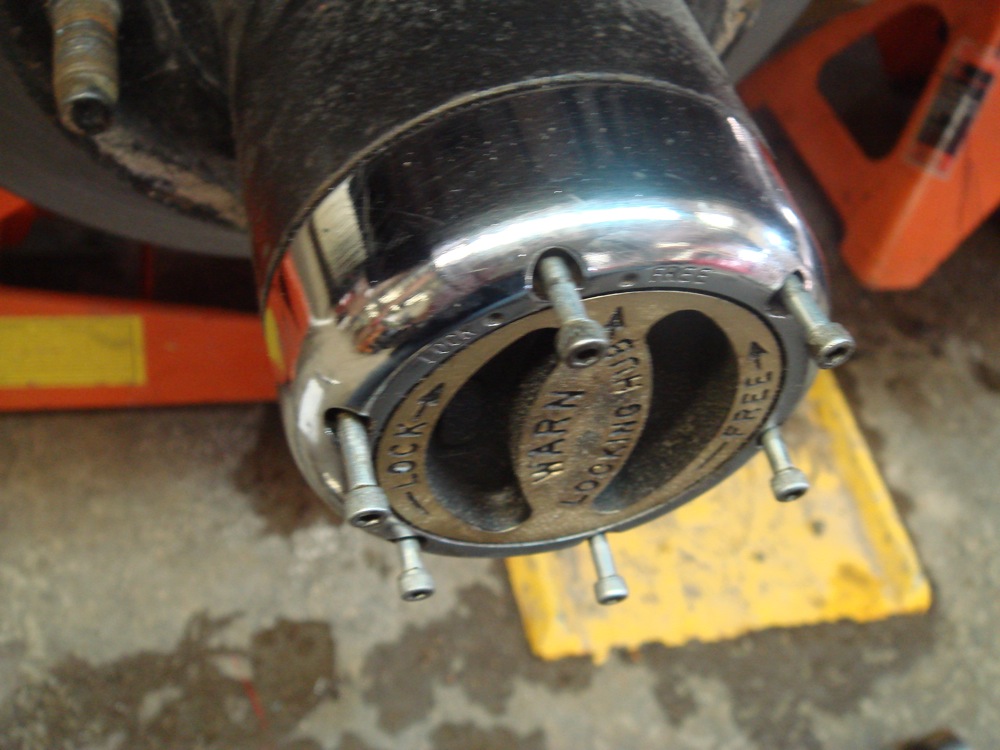 I suggest using a box or paper towel to help track the parts your removing.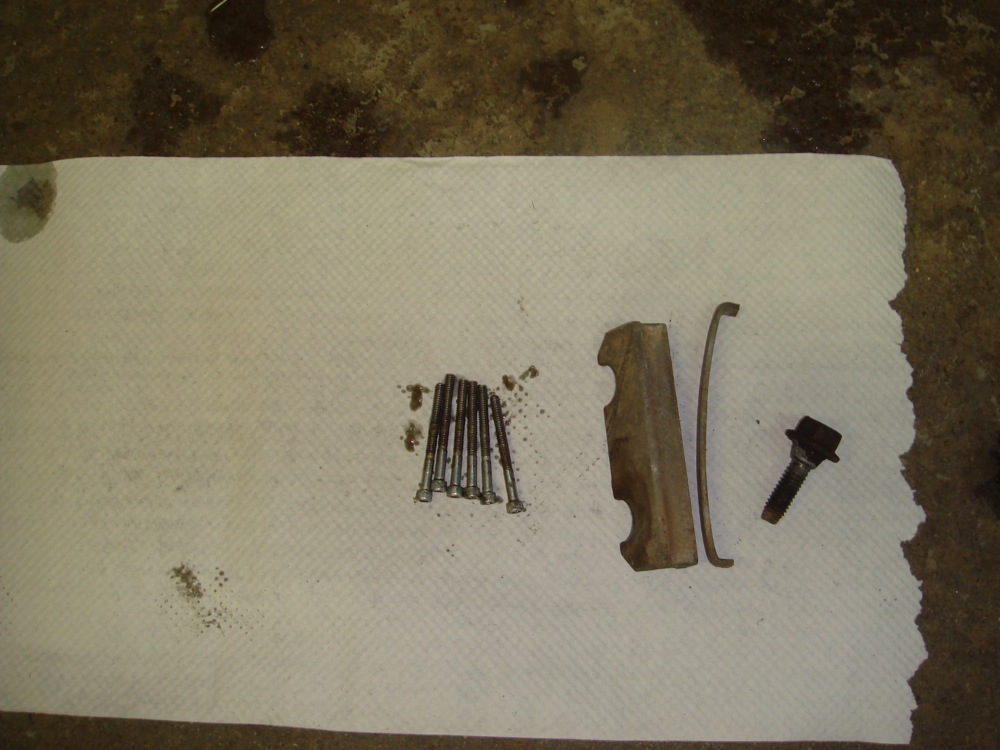 It might be necessary to use a blunt screwdriver to help over come the o-ring seal on the hub cap. (I'm using an old screw driver)
Now the locking hub cap can be removed.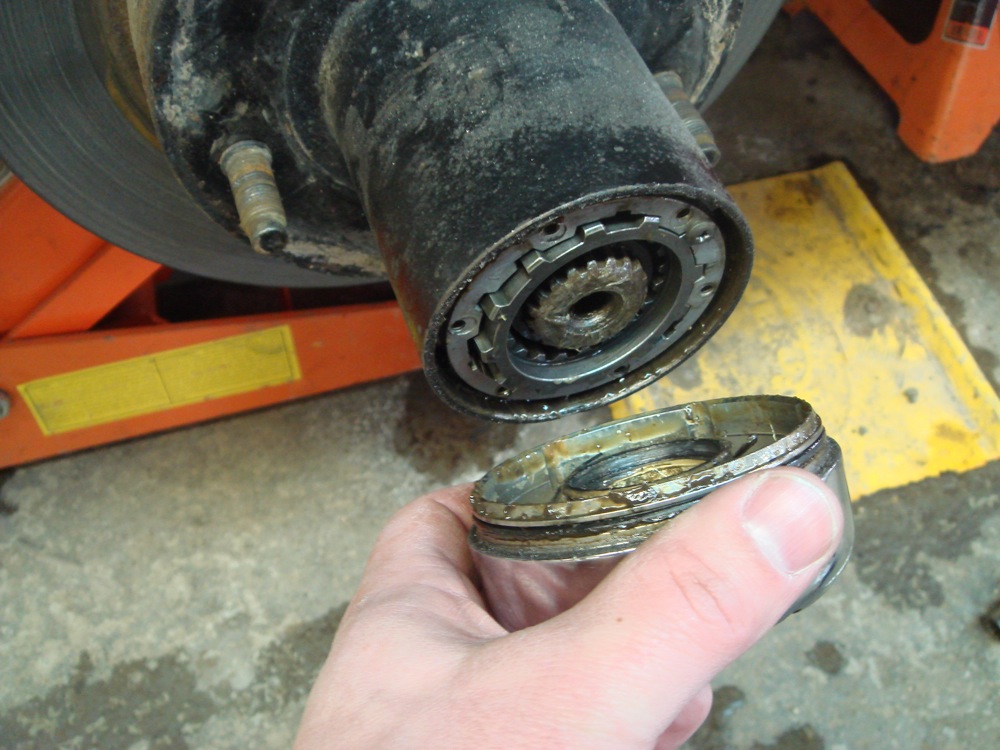 Use a pick or small screwdriver to remove the hub lock ring.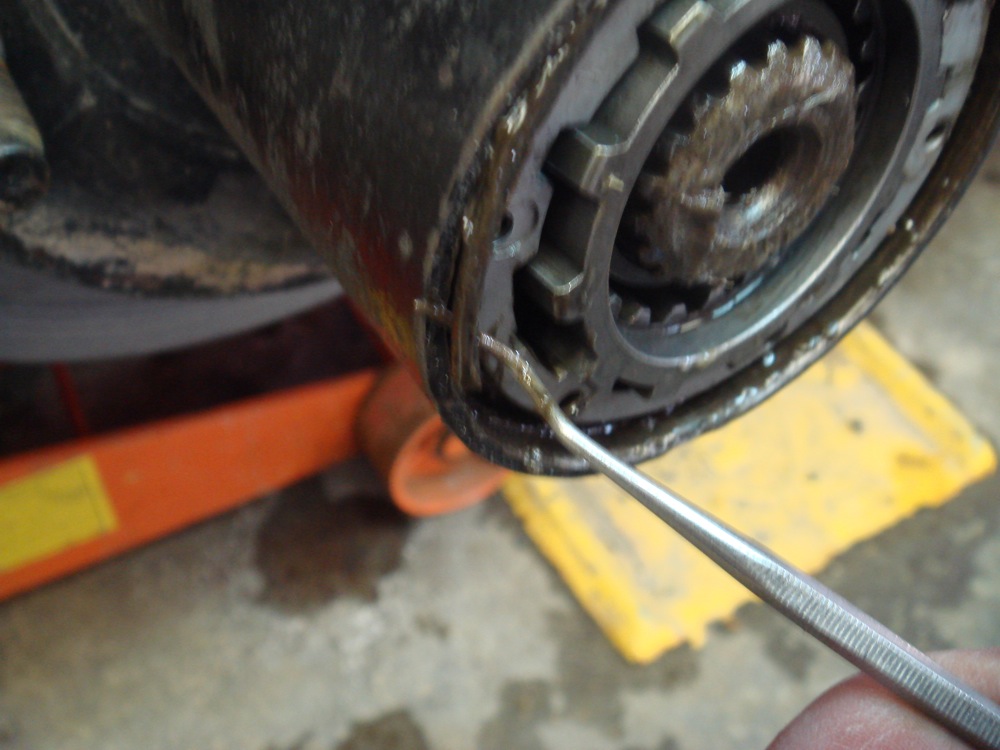 Next I remove the axleshaft snap-ring.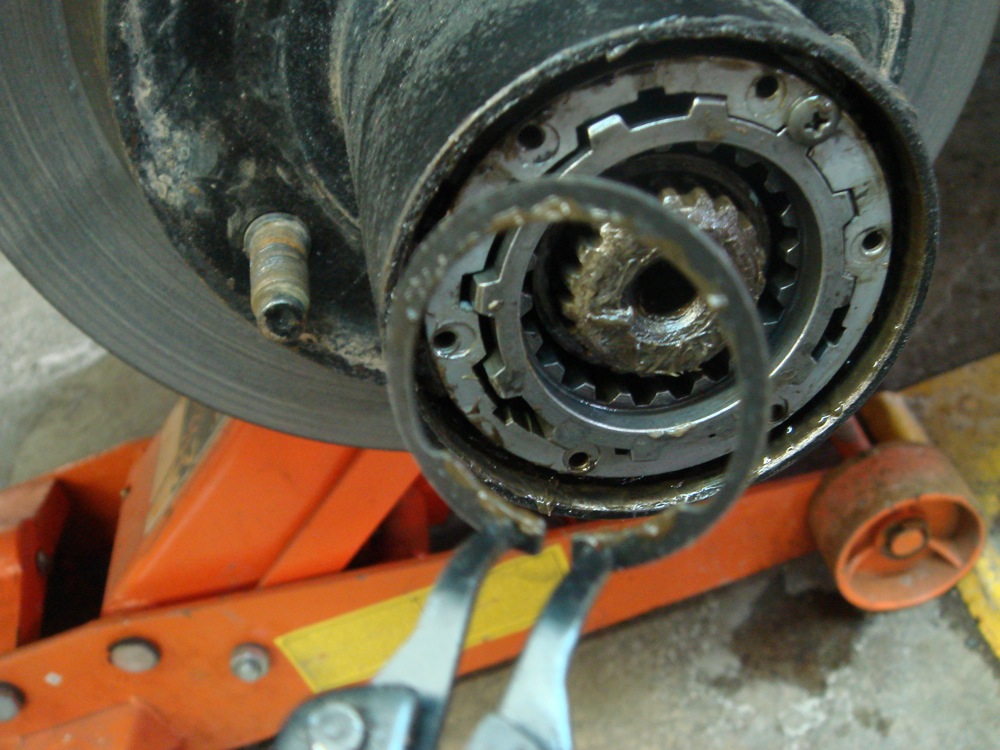 To give me something to pull on I reinstall a couple cap screws.
The hub body pulls right out and should do so with little effort.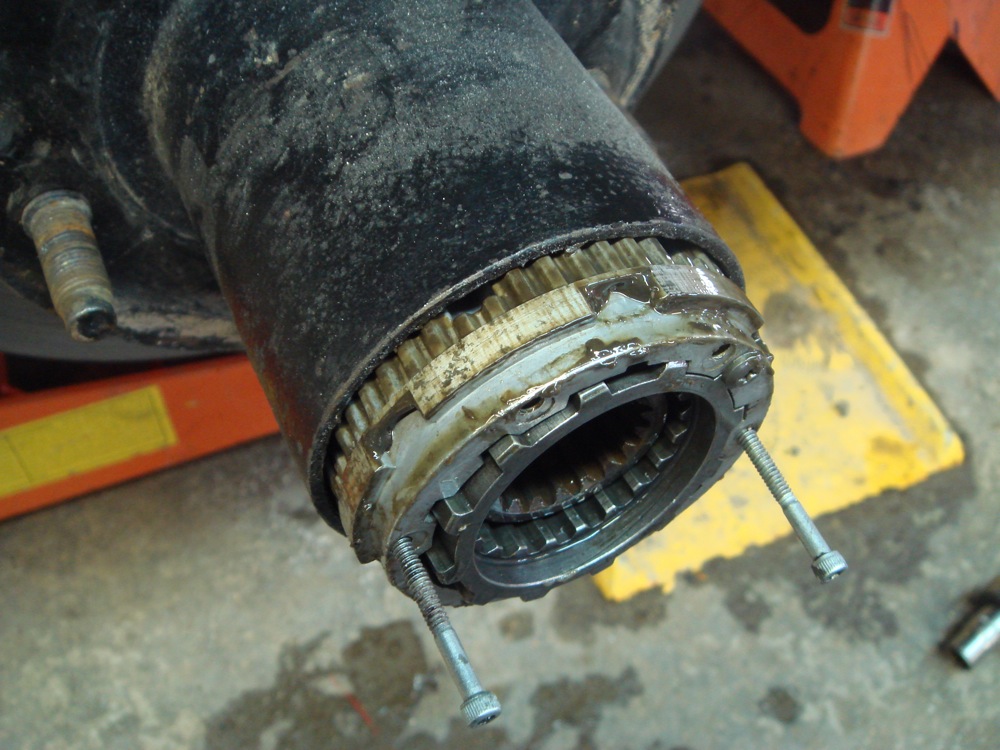 Inside you can see the first of 2 lock nuts.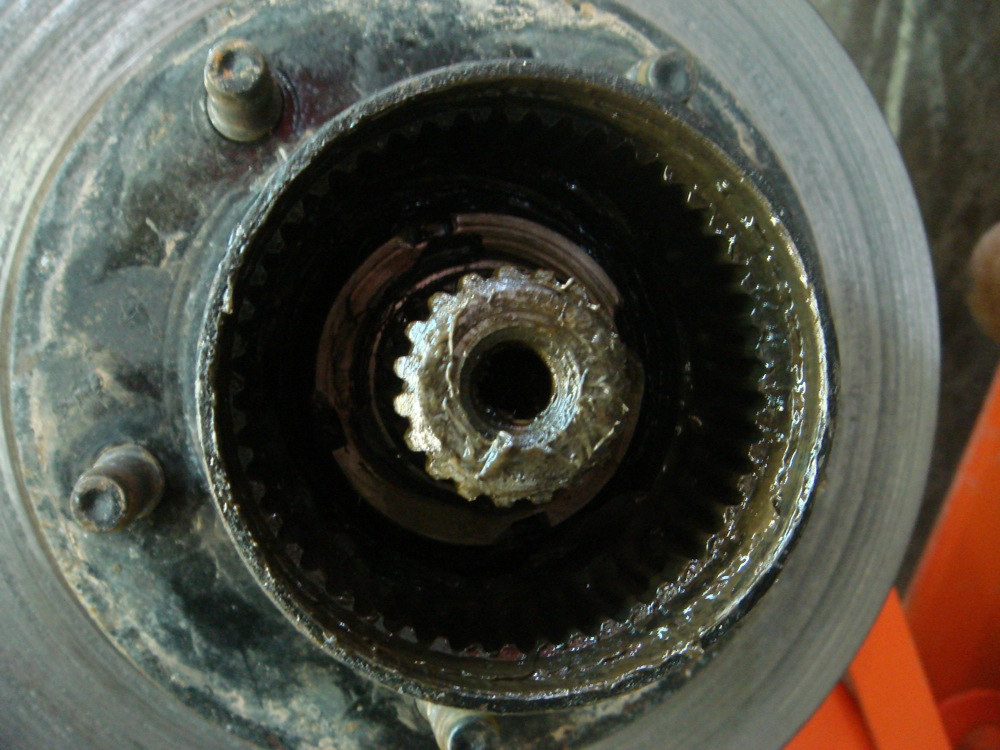 You will need a spanner locknut socket like this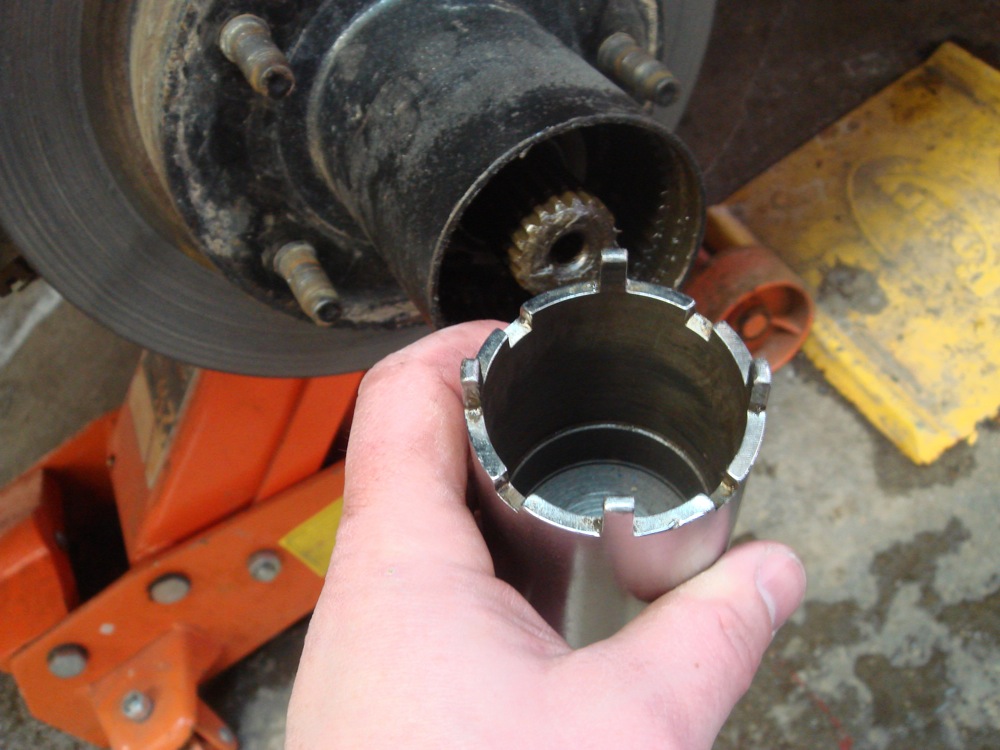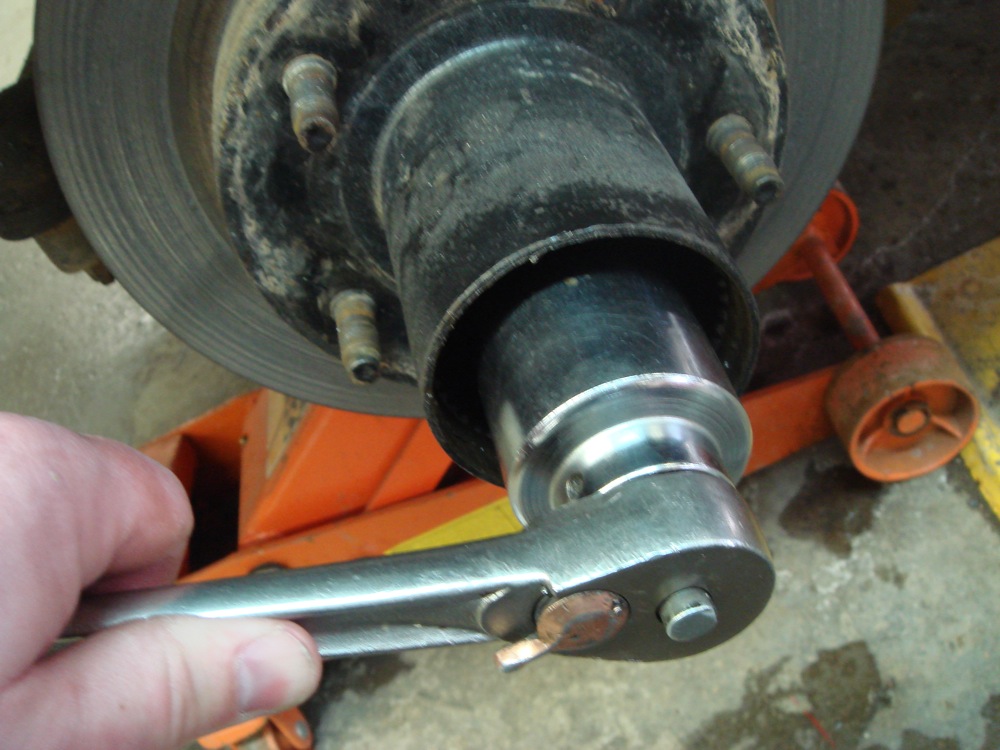 Shown here with the locknut removed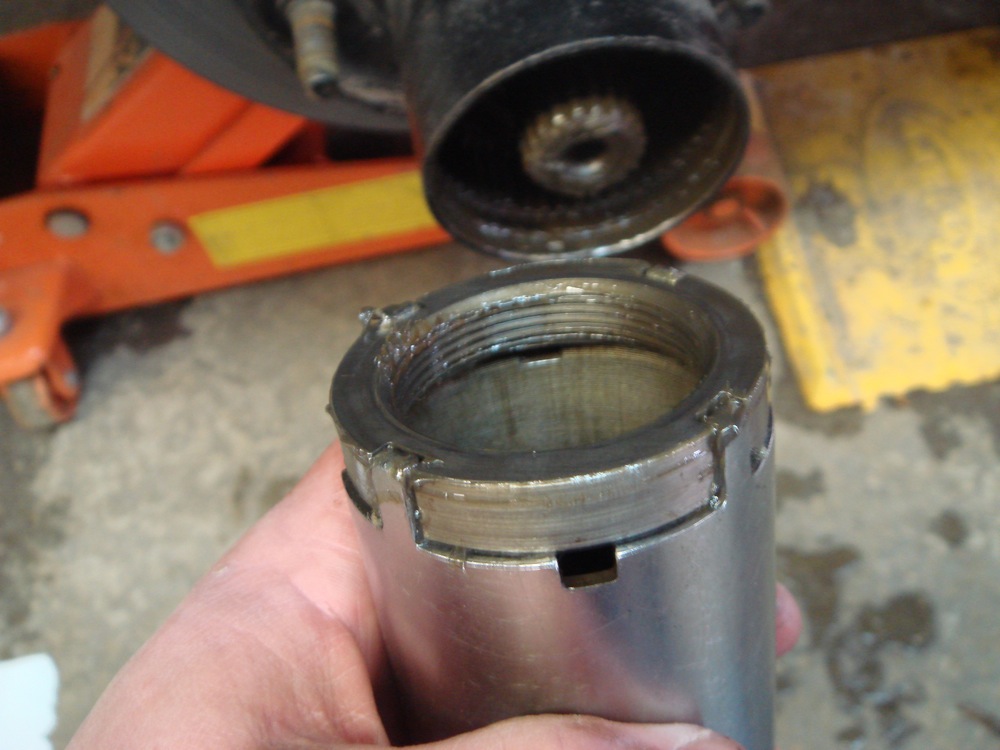 You can see clearly the lock washer, this will come out next.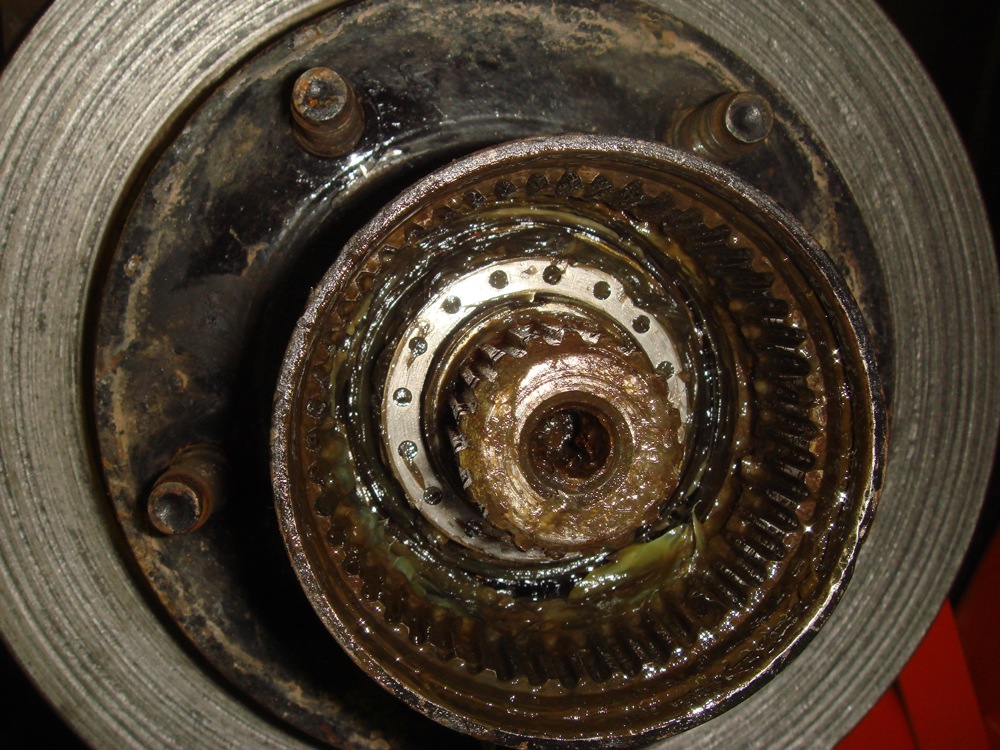 Using the same pick tool I used earlier to remove the lock washer.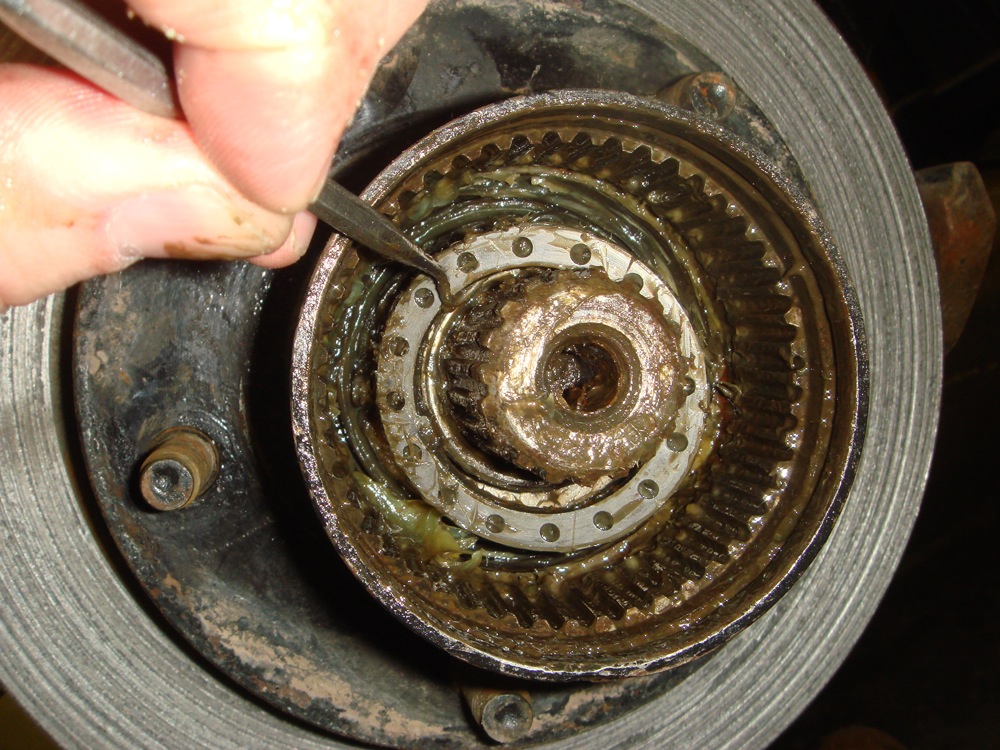 Collection of parts building up.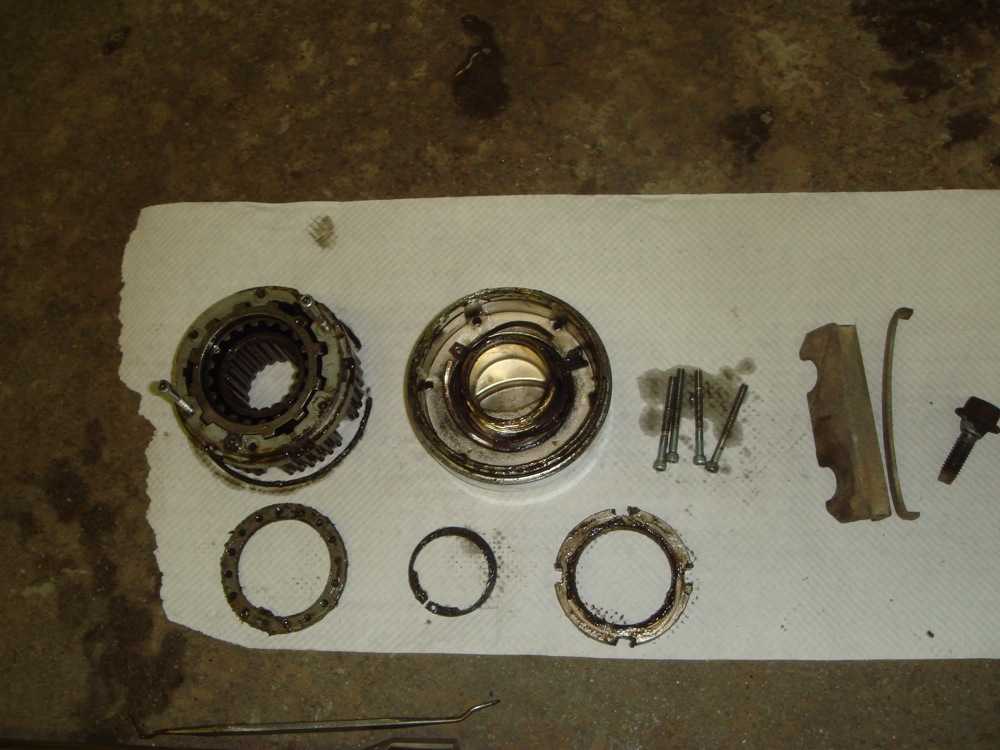 Again using our special socket I remove the inner lock washer.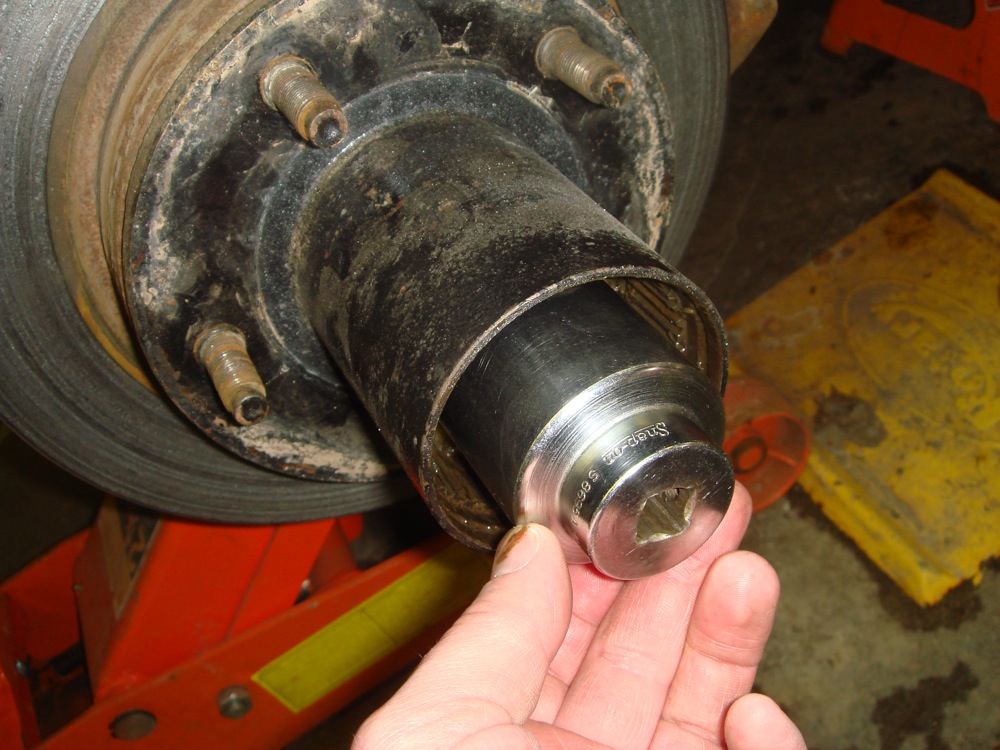 With this last nut removied the hub and rotor will slide right off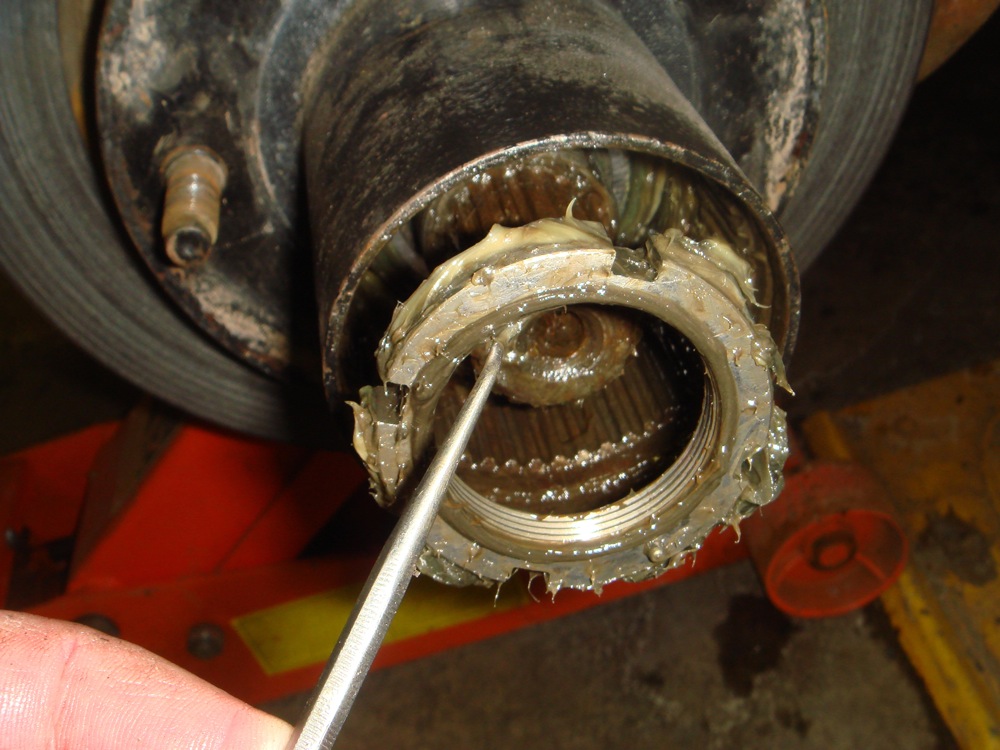 To remove the rotor the studs will need to be pressed out.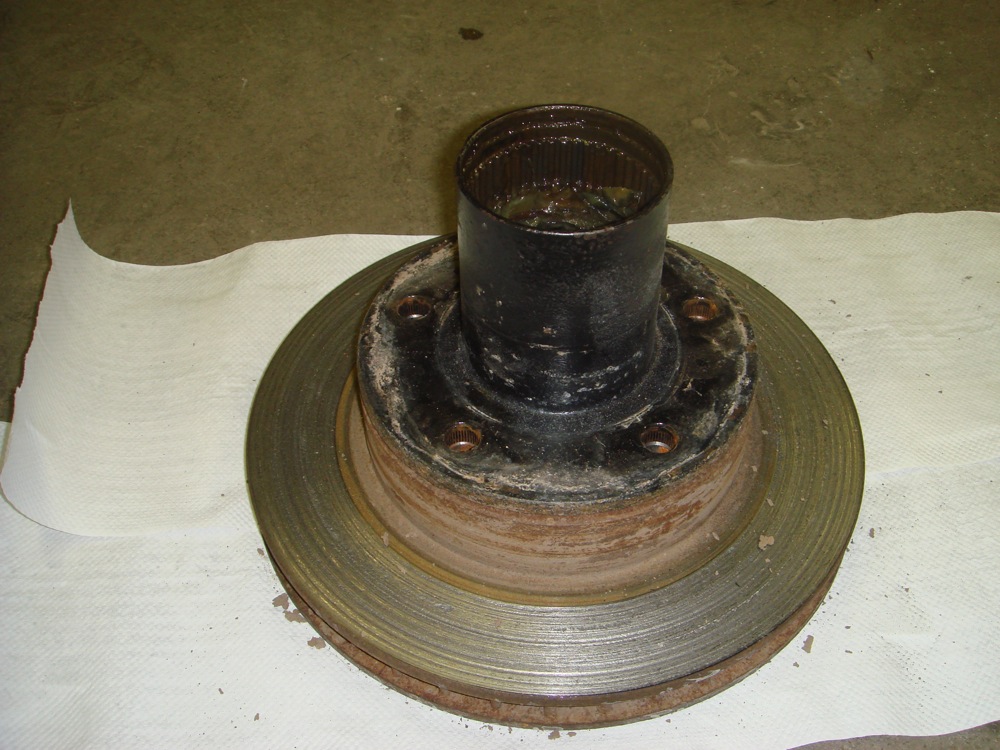 Now remove the hub from the rotor and install into the new rotor.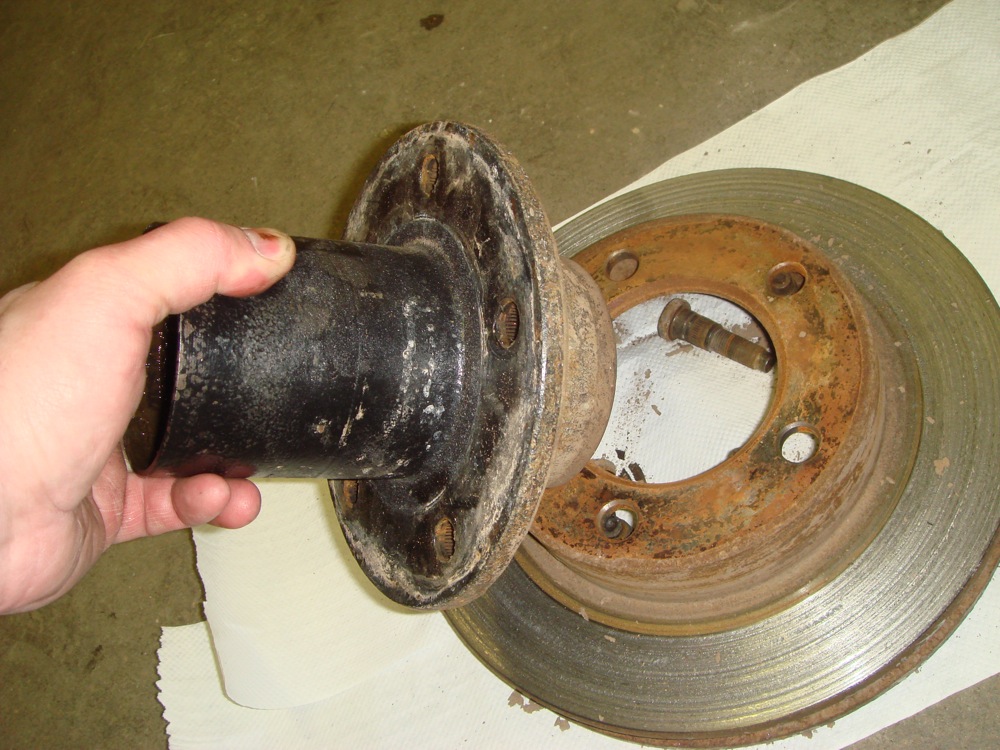 Reinstall in reverse.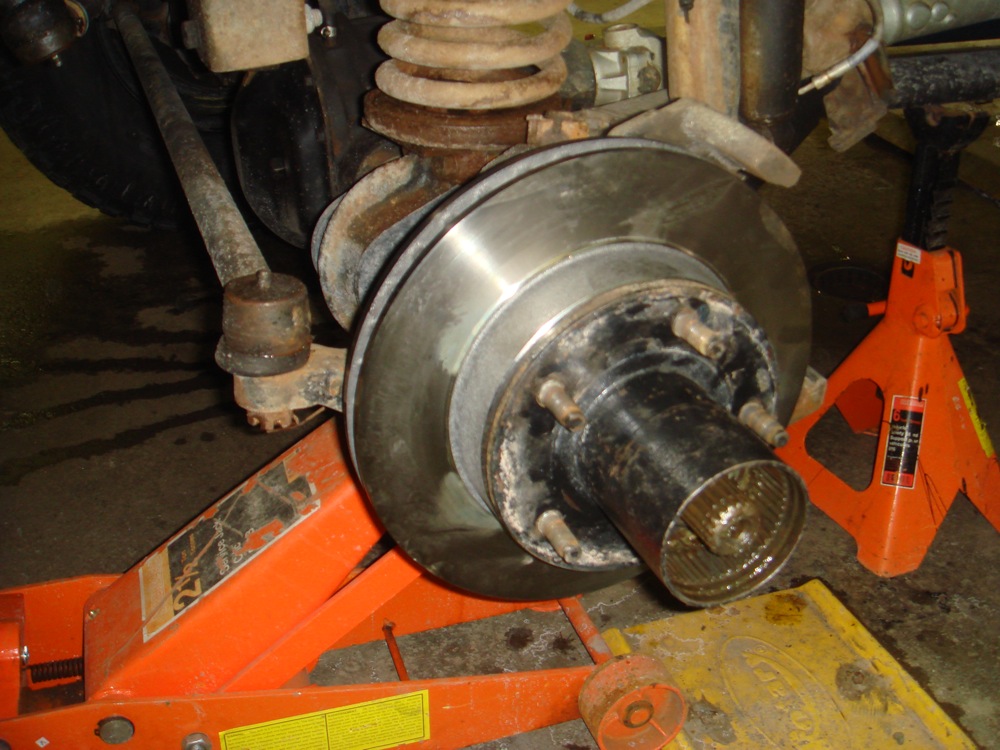 Pictured here is the inner lock nut, it has stud that catches the lock washer, this goes on first with the stud facing out.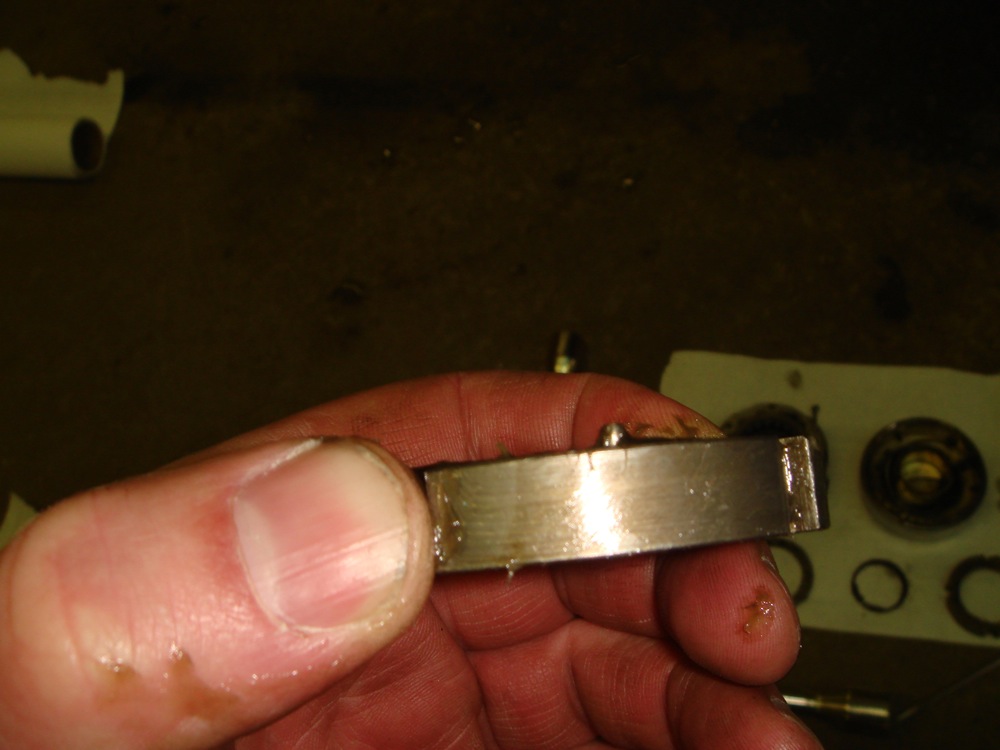 Once everything is back together in the hub clean the rotor with some brake clean to remove oil residue
Compress the piston in the caliper with a C clamp, slow and steady pressure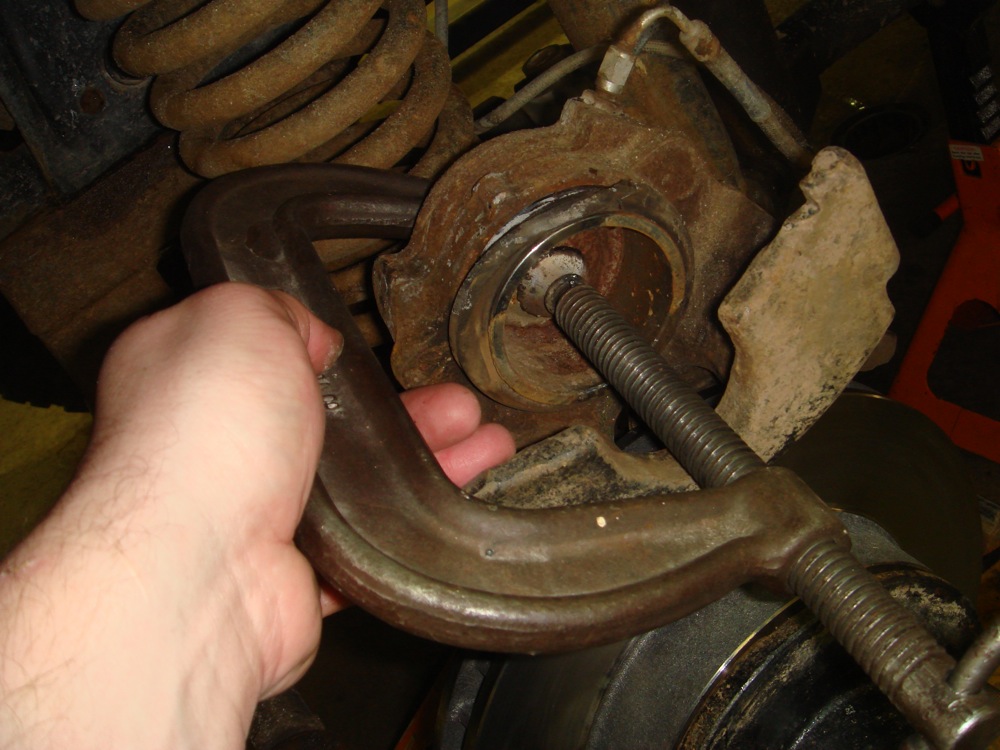 Shown here are the new brake pads, left pad goes on the back side, one on the right goes on the front.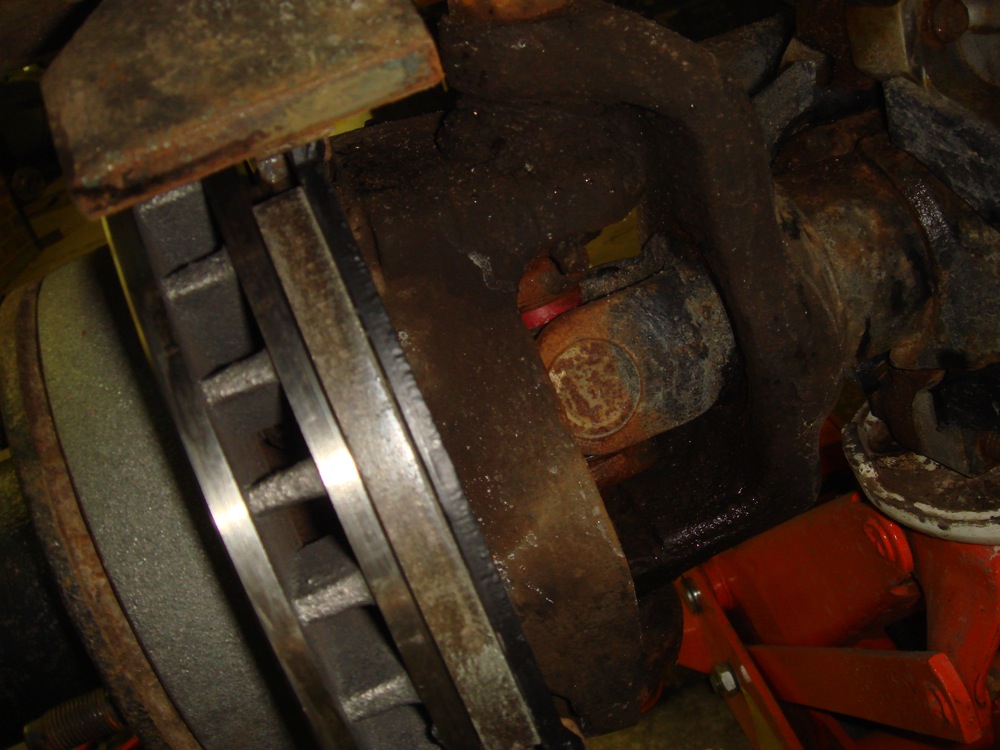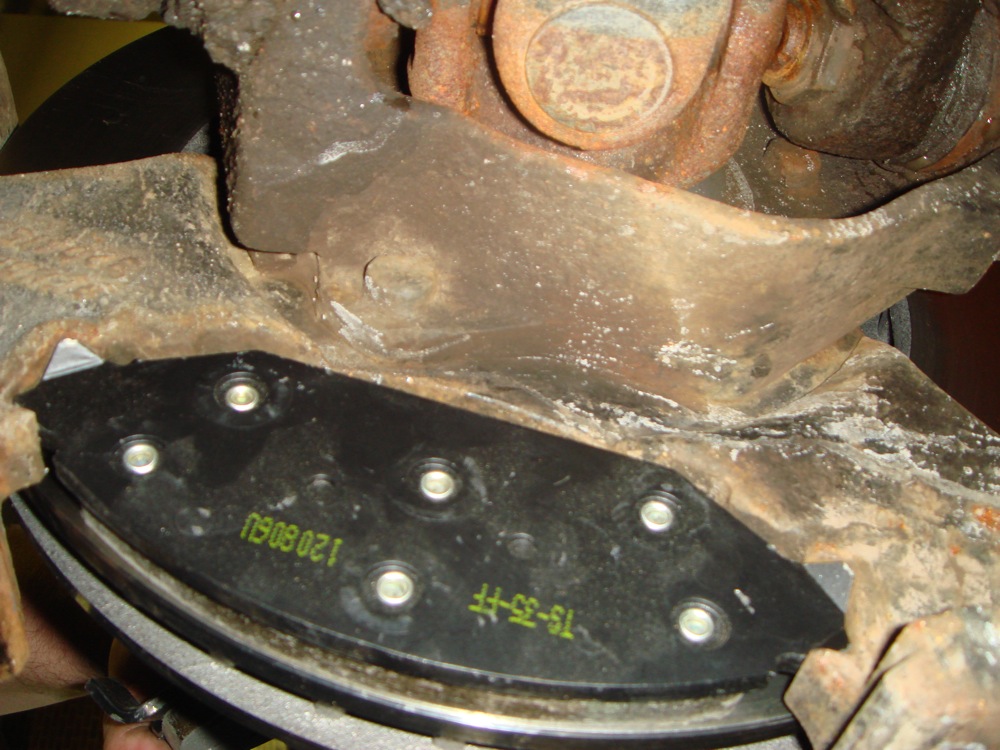 Caliper support key reinstalled, some neversieze added to the slides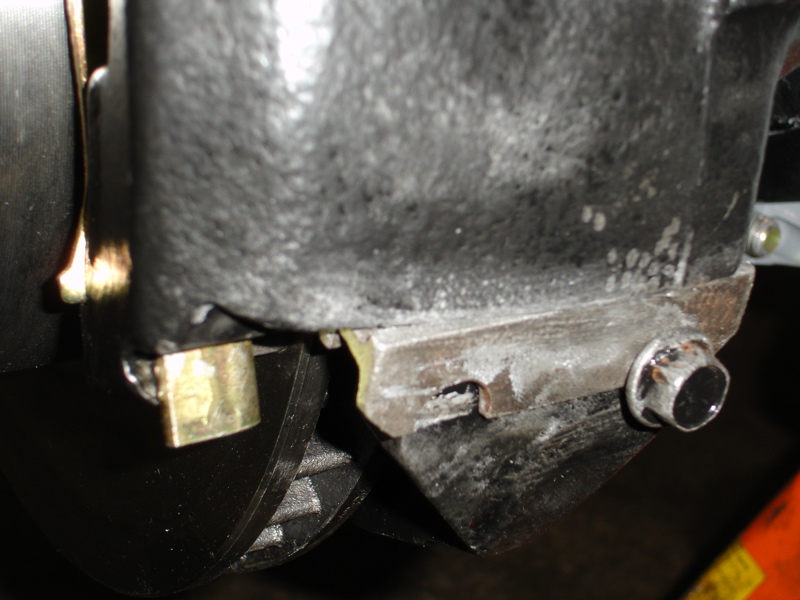 *Bearing Adjustment
-Tighten the inner lock nut to 50ft-lbs while rotating the rotor back and forth to seat the bearing.
-Back the nut off about 45-degrees
-Install the lock washer, install the outer locknut and tighten to 150ft-lbs