Discussion Starter
·
#1
·
So recently I've decided that the chrome trim and bumpers need to go. Here's a little write up on what I did to my FSB.
First off here's a bad picture of it now... The passenger side mirror is still on along with the unfinished side trim and windshield molding. My plan is to also paint these black as well. I also attached a picture of some of the materials I used.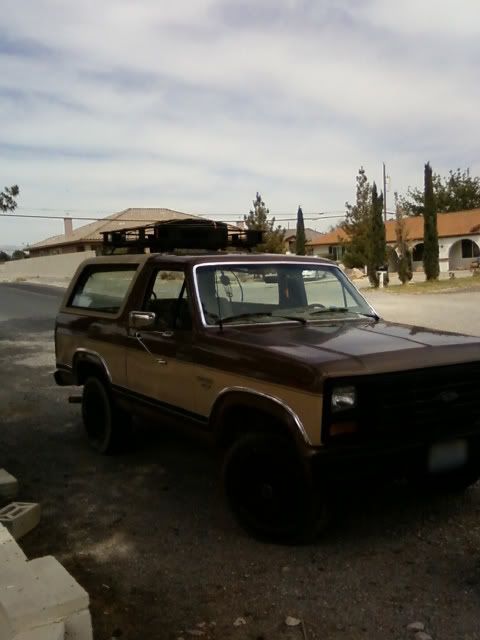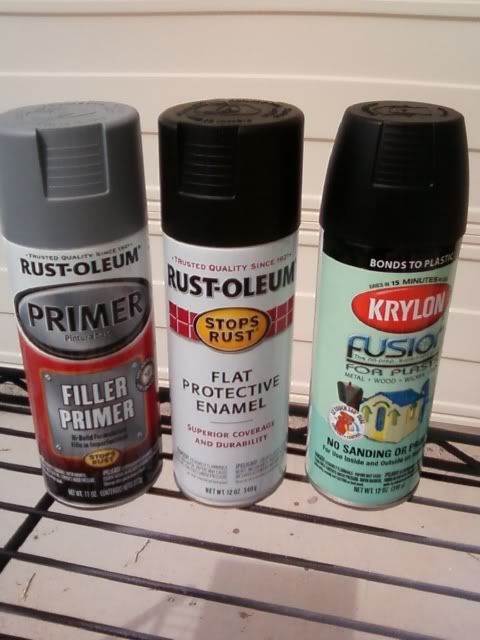 I started with the headlight housing and grill moldings... I tried a couple of different methods and the easiest way I found was to first obviously remove the pieces.
I then sanded the pieces down with a course sand paper (60-80 grit). You just want to remove as much sheen as possible.
Then I used a sandable primer that is pictured above and applied three light coats. After giving them 24 hours to dry I sanded the pieces down.
Make sure everything is clean and wax/grease free by using a paint thinner. I used acetone.
Then I applied the Rust-oleum in two even and light coats and allowed to dry..
This is the same method I used on both the mirror (the pads and bolts were painted with the shown Krylon Fusion paint):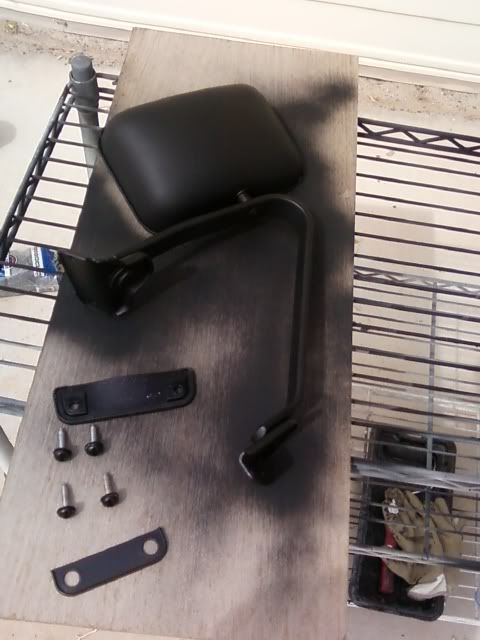 And on the antenna base:
Now the hard part was the bumpers... and seeing as I'm broke, didn't want to go out and purchase new ones.
First was removal and prep. The key to these is the preparation.
I had to sand the shine completely off the bumpers which entailed hours of vigorous hand sanding... An electric sander can put pits in the chrome and make for an uneven surface. So I suggest using a sanding block and a 60 grit paper.
After the surface was dull, I used a fine grit paper (400) and sanded the whole piece down...
Next I used a self-etching primer (not shown) found at autozone and applied two thin coats of that. After having applied that... I applied three thin coats of the shown Filler Primer.
after giving the bumpers two days to completely dry, I rolled on the rust-oleum brand truck bed coating.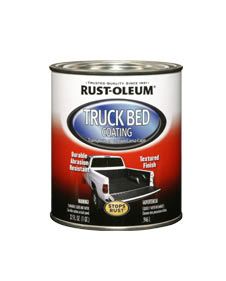 This was applied by using 2.5" foam rollers and a pan. (remember to wear gloves!! this doesn't come out of the skin very easily)
I also applied two coats of this and let dry for two or three days.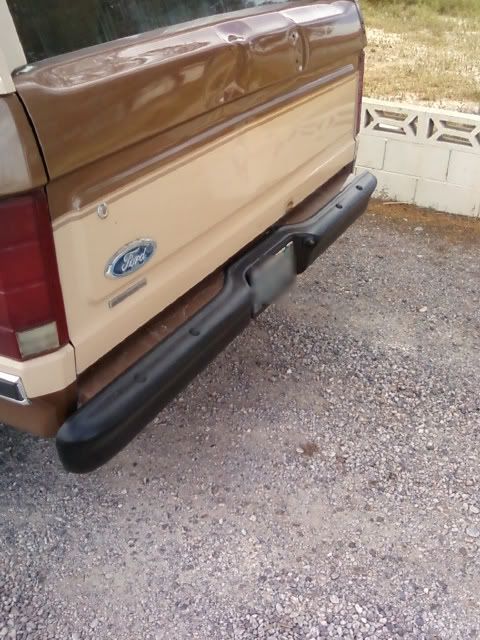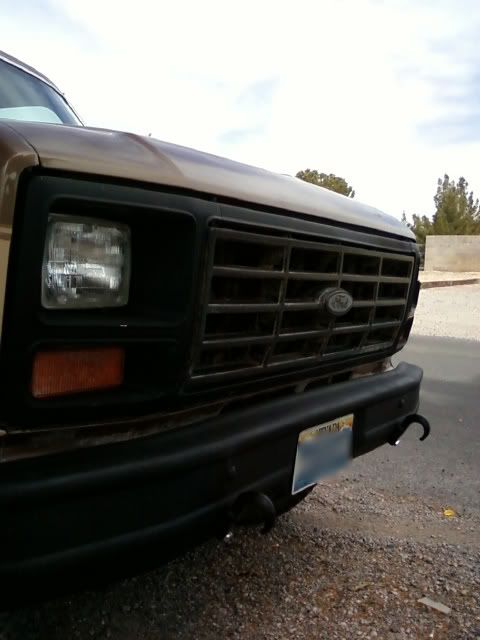 In all, I think it turned out great... just a simple project to quickly and cheaply add a rugged look to your truck.