Discussion Starter
·
#1
·
So I have several parts for sale but no intentions of shipping so i'm offering it up to the so calrs before the stuff goes on craigslist say about wednesdayish? all prices are obo and i live in pomona zip 91768 if you mapquest it.
So up for grabs first is a center console with the inside tray....no cupholders and is mocha in color...you get a free chrome dome lamp with it too...works properly no hardware needs to be cleaned and it will be good as new $40
next up is a mocha overhead console for temp and direction reading....works fine and in great condition...just the console no hardware or sensor...$40.. if you want i can throw in the contoured mocha headliner with it for an extra $30...no pics of headliner but it is in great shape just a little dusty...no tears or rips
Up next is Leather seats from my 1996 eddie bauer bronco...i went with cloth seats .... passenger side armrest is broken(just needs new bracket) and there is a 4-6" tear in the drivers seat other than that they could use a wipedown but are in great condition... rails included with front....spring bar with back seat...great shape i would keep em but they are just taking up space $250 OBO
I have 2 sets of tires for sale but will only sell one set. your choice cus i dont care which set sells and which stays i just need a set for my truck the other can go. your choice between 2-35x15.50x15 super swamper sx 70% lots of tread and 2-35x15x15 super swamper tsls reaching the wear bars 30% must go as all 4 will not separate for $350 obo. or a set of 4 pro comp A/Ts 35x12.5x15 with about 5000 miles left on em. bought em as temps while i bought new. great as temps or spares...$140 obo
swampers
could only find this pic of em on my truck if interested let me know i'll take more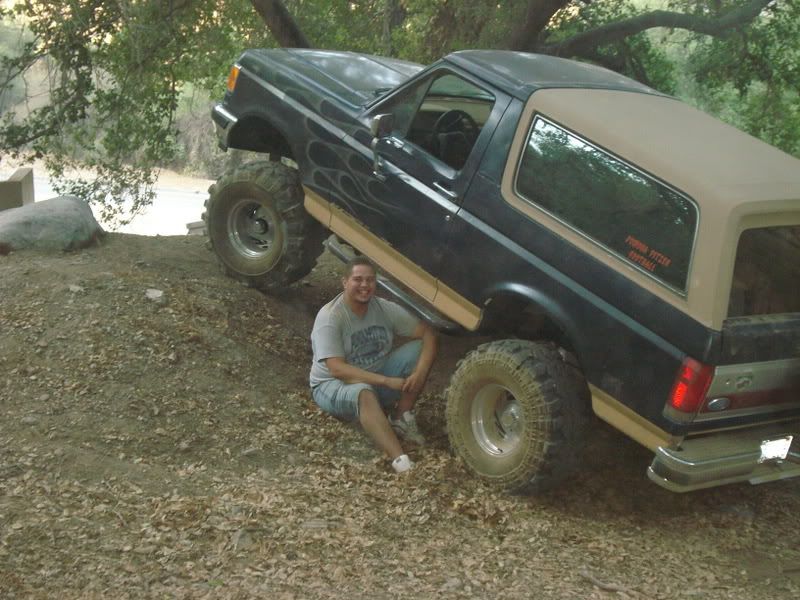 pro comps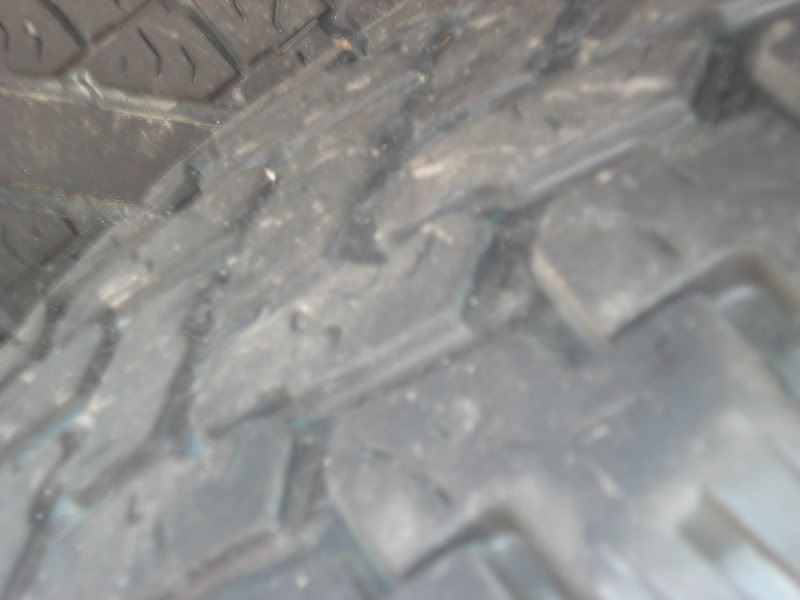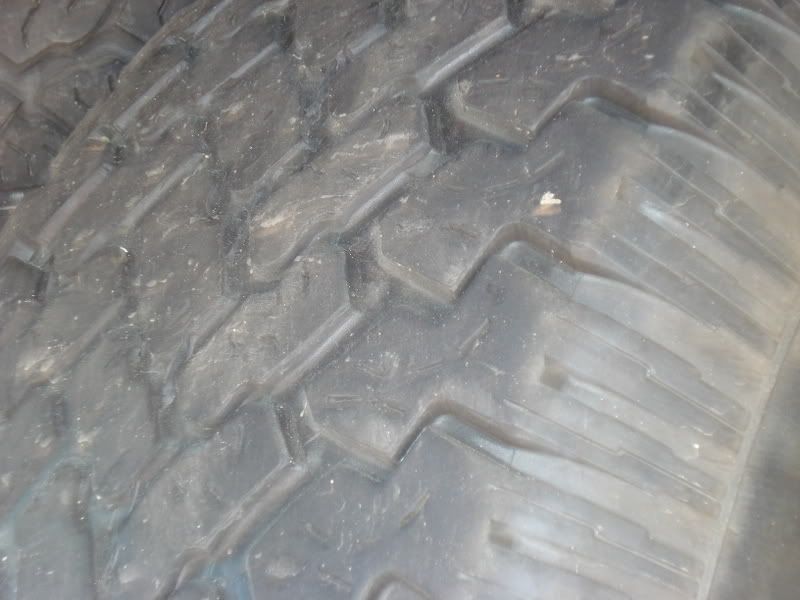 Got some shiny bling chrome tow hooks. brand new in bag. no hardware. generic brand. $20 for a set of 2. have 5 sets availiable
like i said everything is negotiable. since my motorcycle accident moneys been tight so just looking to get rid of stuff i dont use.... trades i may be interested in are Black steelies, audio stuff, PS3 games, Bronco stuff.