Here's the engine I started with. I bought it off of Craigslist for about $50 (delivered!) several years ago to drop in my Bronco when I pulled the original engine. It drove really well, had good compression, but was horribly noisy. When I bought a parts truck for my NP-435 swap, I dropped that engine in my Bronco (which is in there now) and pulled this one out. I pulled it half way apart to see what was wrong with it, but never found anything. Unfortunately, I got careless with it and left it outside for about a year with no head on it, so it rusted up a bit.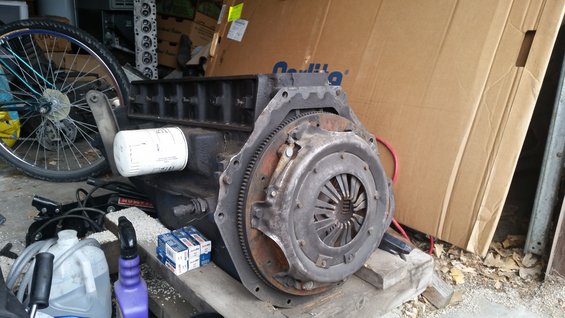 The flywheel is in good shape but rusted. I put a new clutch/flywheel/pressure plate in with the current engine so I may just resurface this one and stash it away.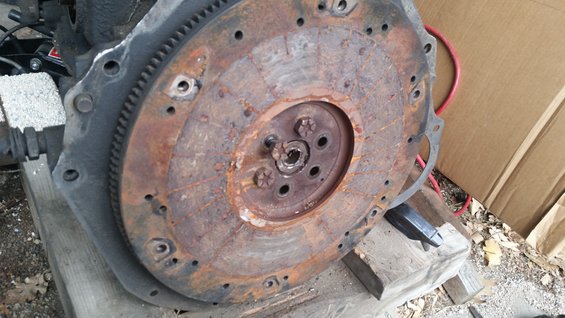 I do NOT want to forget this when I put it back together! Been there, done that, it sucks.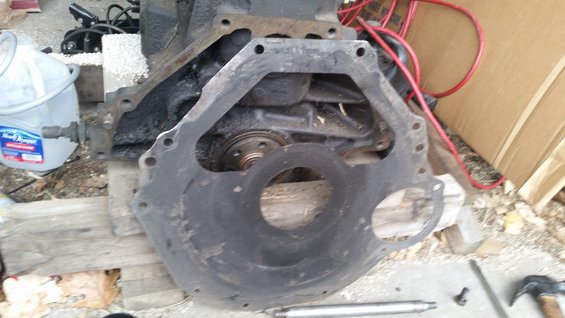 Forgot it had oil in it, so I had a mess to clean up when I flipped it over: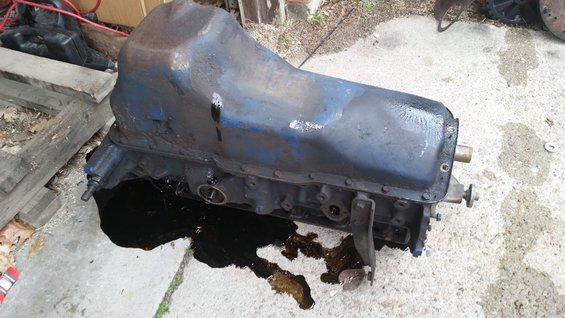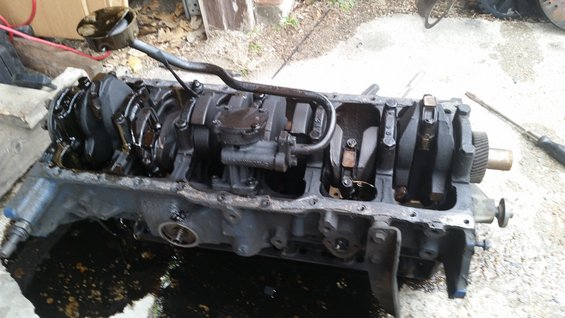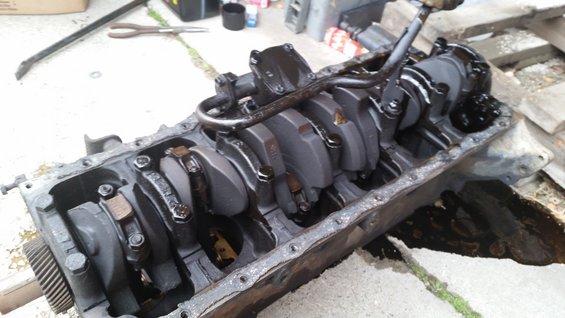 Despite some rust, the engine turned over really easily. The bearings were nice and silver underneath, and everything looked clean.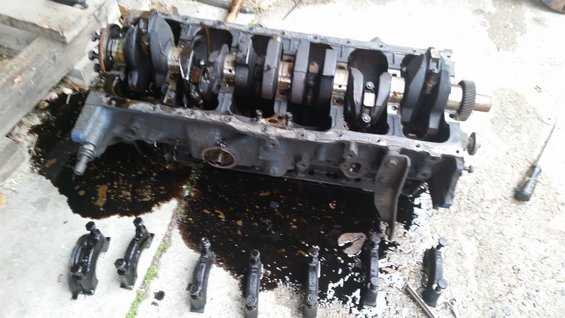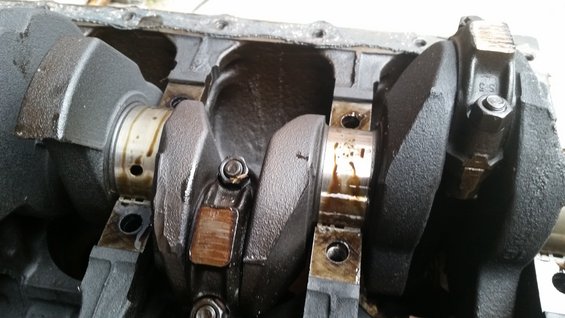 For some reason, Supermotors doesn't keep picture orientation any more, so all of my pictures are landscape.
Either way, a 300 crank is extremely heavy.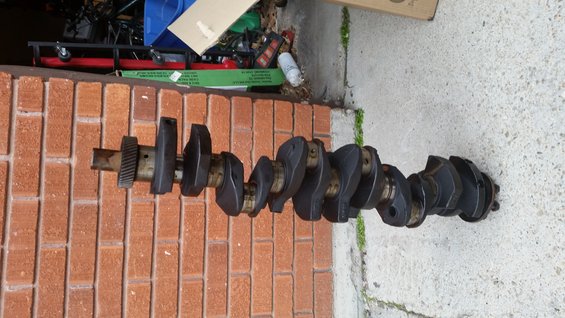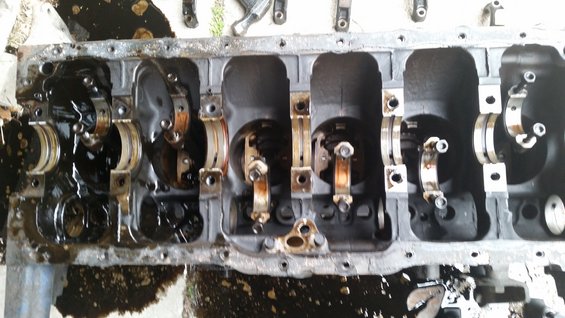 A couple of the rod bearings were a little worn, but not too bad.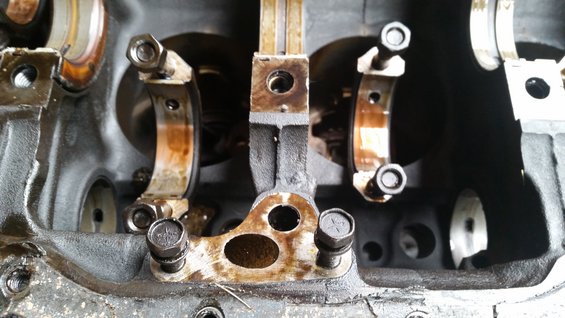 There was very little to no taper on the cylinders, so the pistons popped right out. I was relieved since the last time I removed the pistons from the previous engine, there was so much taper that it took a few hours to get the pistons out. This was about 5 - 10 minutes.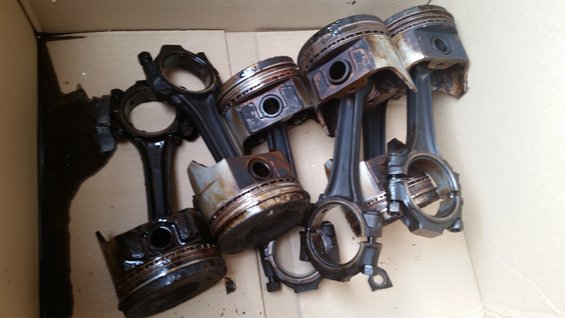 (The oil is from flipping it over)