Discussion Starter
·
#1
·
Finally got some work the last week and a half. Still not a full 40 hrs but a hell of alot closer than I've been. I sold two installs the first one was a radiant floor heating system in a home that was having the kitchen ripped out and totally rebuilt. The second was a boiler install at an old farm house. These pictures are some from the radiant job.
This is what the boiler room and piping looked like when we first started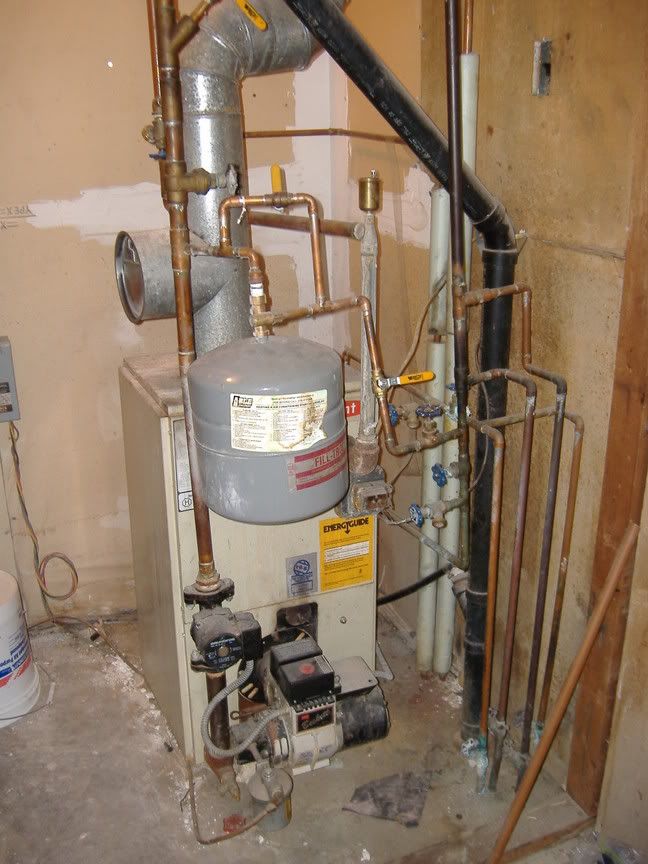 ANd this is what the kitchen looked like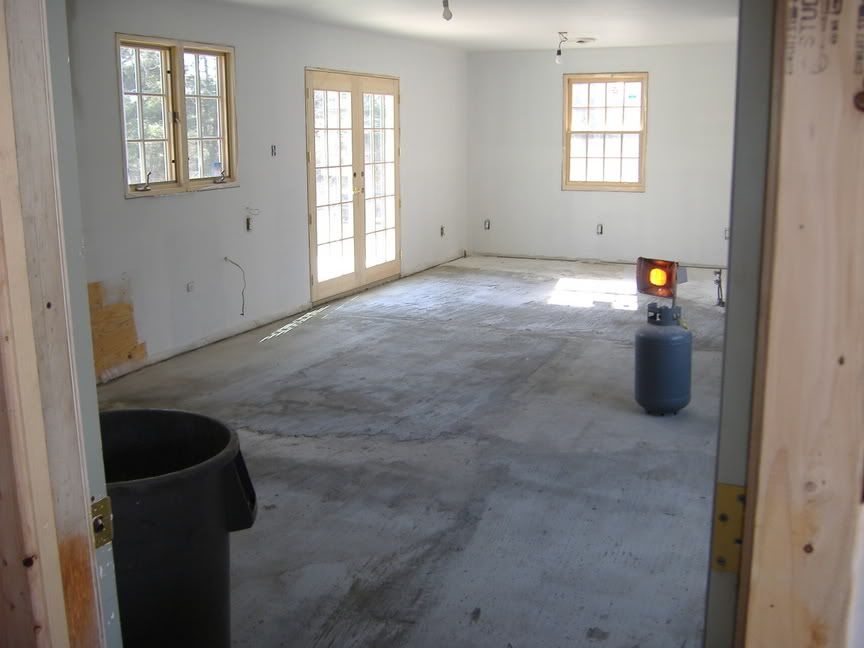 AFter two full days of cutting and laying down tubing this is what we ended up with for the radiant floor.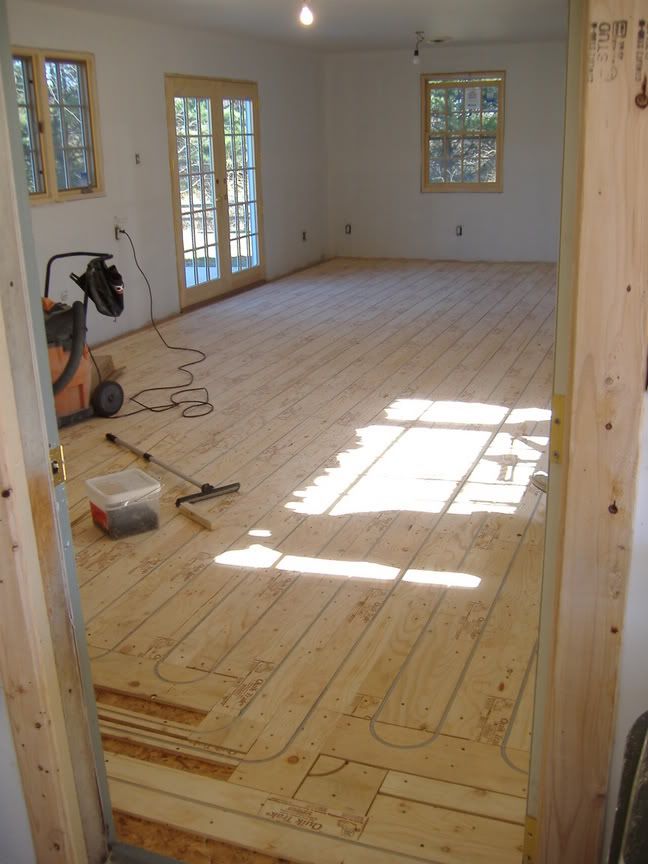 I wasn't happy with the floor layout but the carpenter who was doing the kitchen decided this is what he wanted. My problem with it was that we were about 400 feet short on the total amount of tubing that we layed out. The plan called for about 980 feet because each foot of tubing equals about 40 Btu's of heat so by short cutting the install we wound up with less heat in the room so the boiler and the floor will have to run longer to make up for it. My plan that I drew up left us only about 120 feet short but would have taken an entire extra day to lay out.
This is a picture of the radiant floor manifold assembly. Radiant floor uses hot water from a boiler that must be run through a tempering valve than it's circulated through the mankifold into the Pex(polyethylene cross stranded something or another) tubing.The tubing than warms the entire the floor and heats everything nice and evenly from the floor up. Real nice and real expensive.
This is the entire loop from the boiler to the manifold including the new relay control on the wall and the circulator off the bottom return manifold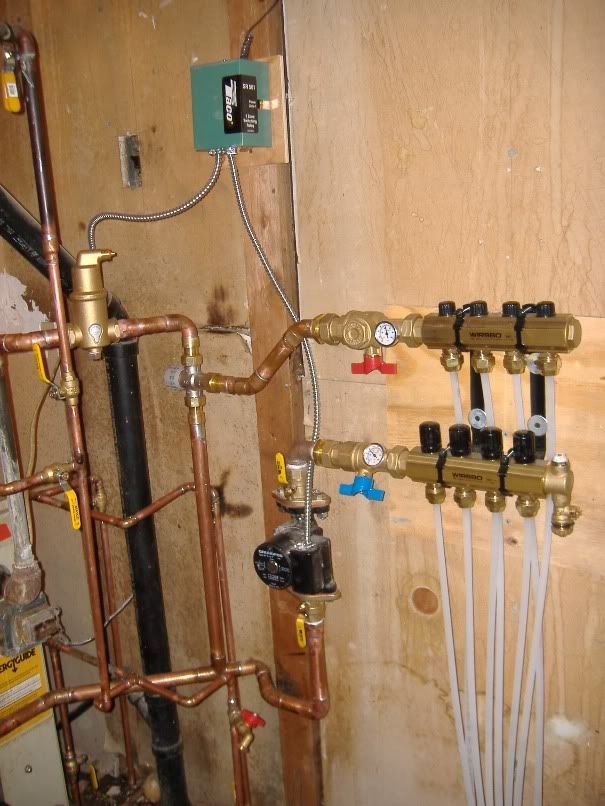 And this is what the boiler room looked like when we were done. It's much neater than it was but it's got alot more piping than before to accomodate the new radiant floor and maintain the original baseboard heat in the rest of the house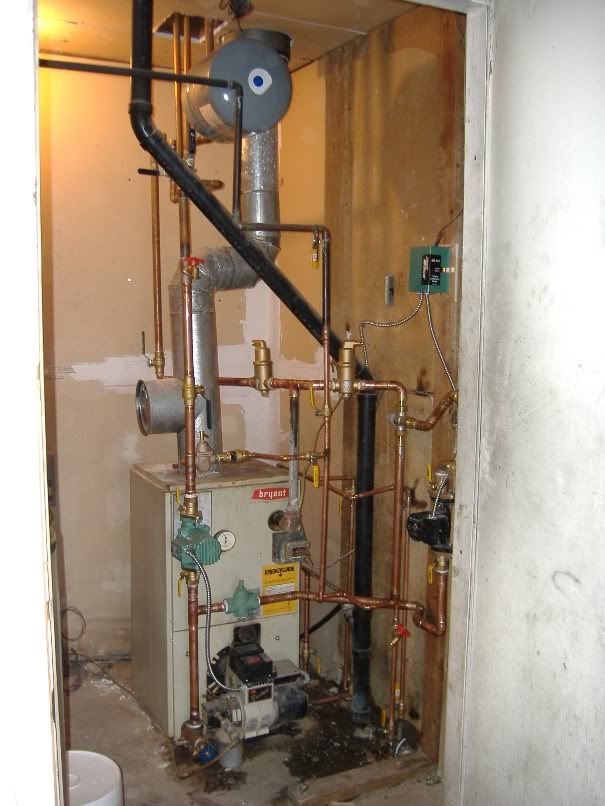 All totaled we spent five days on the job. There was some other plumbing work that had to be done as far as moving some of the domestic hot and cold pipes and capping off some old lines. We also had to replace a couple pieces of baseboard as they had gotten pretty beat up in the remodeling process. We probably could have gotten done a little faster but we needed hours and this job had no supply houses close so parts runs were done the next day before getting to the job.