Discussion Starter
•
#1
•
Technically this isn't a bronco, and technically its already had a D60 in it for ~10 years now, but I thought id post it up anyways, in case others were thinking of ordering it.
This is the new Superduty Shackle Reversal kit for 92-97 F350s offered by
Precision Metal Fabrication
. I purchased this to replace the Sky 3.5" Shackle Reversal I have been running since 2005. Why you ask? Because my F350 leafs, from 1995 were pretty much worn out, and the SD leafs ride better, that's why
The new kit, ready to be installed. I ordered their 2.25" lift kit, with the optional tow points & front receiver.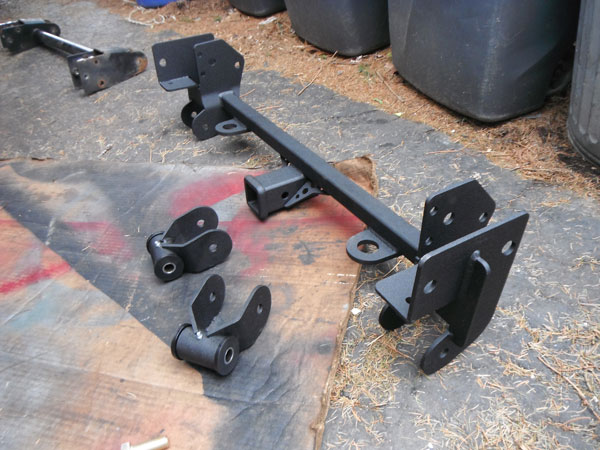 I think its pretty nicely built, and the welds are superb. This kit was designed primarily for the diesel crowd, is designed to fit around the 6.0 PSD intercooler, and comes with tons of different ways to bolt to the frame to make install as painless as possible, regardless of whats under the hood/behind the grill.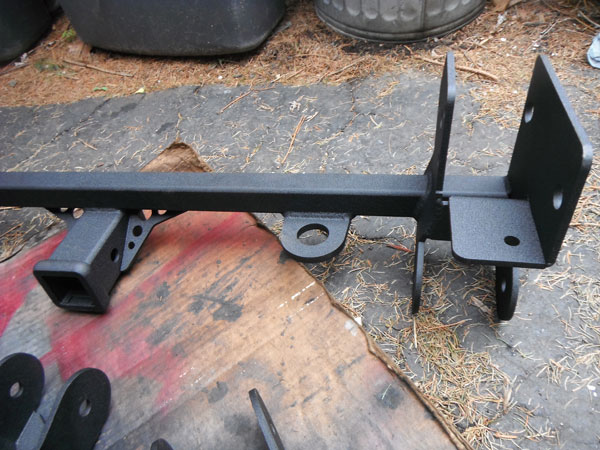 My 'new' leafs, next to my old ones. Specifically theyse are X-Codes, which not everyone likes, but they were cheap ($30 for the pair), and are arched enough to add the additional lift I needed to clear my 37s. Also: They ride a tad better than my old leafs do, despite being a much higher spring rate.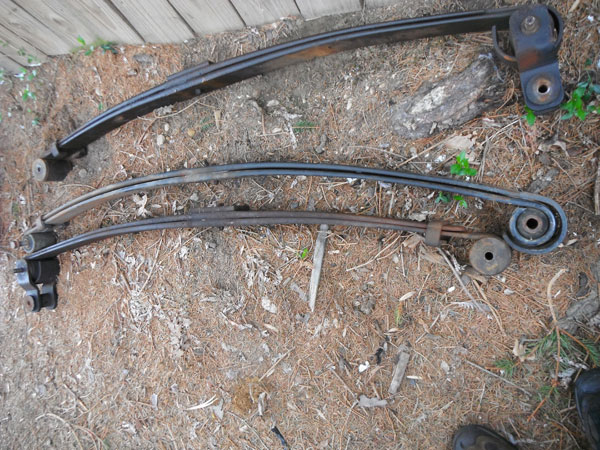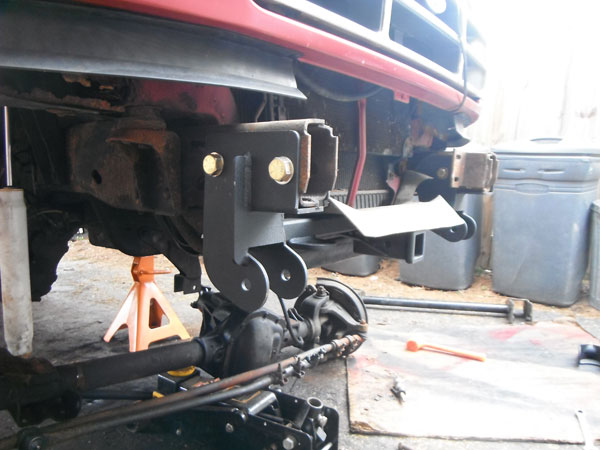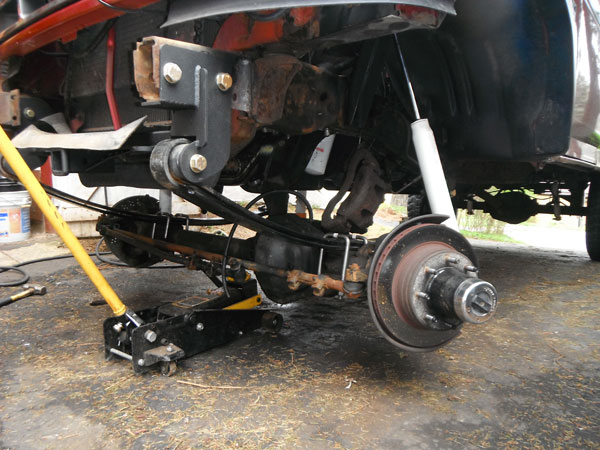 Shows how much farther forward the front spring eye goes. Also, tight clearances around OEM bumper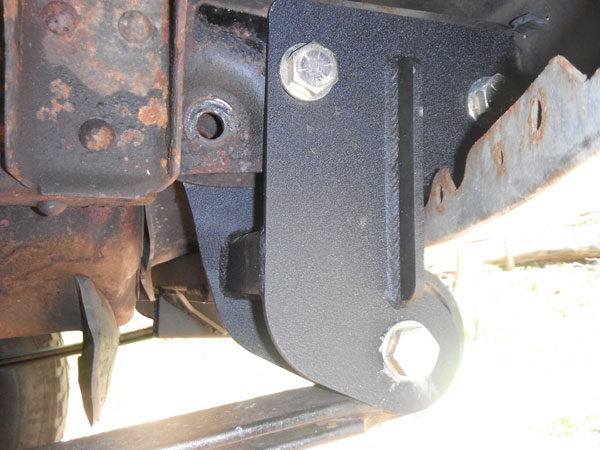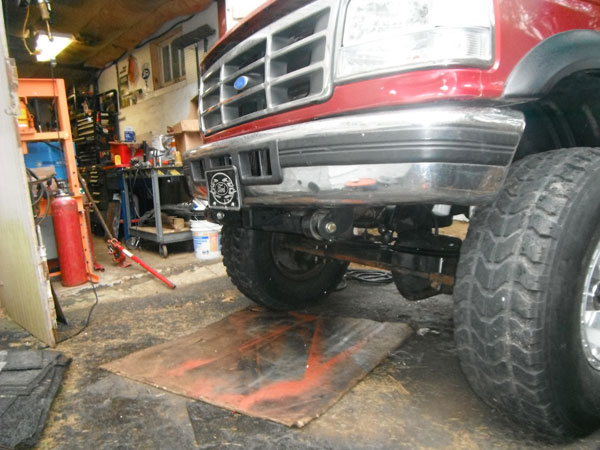 the lift ended up pretty much right where I was before, which was exactly what I was hoping for. So the X-codes add ~1" lift over the more popular SD leafs.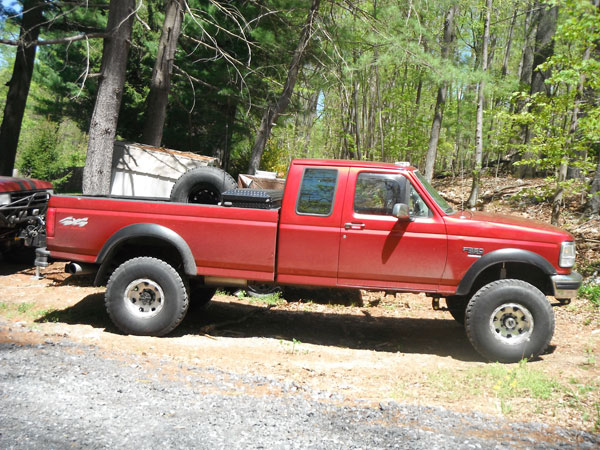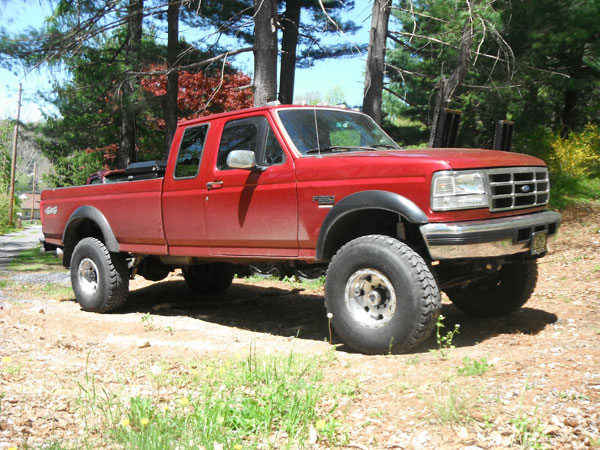 I swapped it in in two afternoons after work, it was easier than the old Sky kit as it uses existing holes in the frame whereas the Sky kit I had to drill a ton of holes.
I finished it ~ a month ago now, and id say it rides a tad better than it did before. the springs are stiff, but I can feel the suspension working more than it did with my 95 F350 leafs. Add in all new tracbar & swaybar bushings, and its a cornering mofo now :toothless