Tow with your 78-96 Bronco, or F-150?

Got a pic of it?
Post it here!
78-96 Bronco and F-150's only (And maybe E-150's if your nice)
Conversions to 8-Lug are allowed, but it must have started out life as a 1/2-Ton.
F-250's, F-350's, E-250'S, E-350'S C-250's and C-350'S are not allowed.
On topic discussions
are
allowed.
I'll go first.
Dove tail tandem axle trailer with 1972 Chevrolet C-10 Long bed.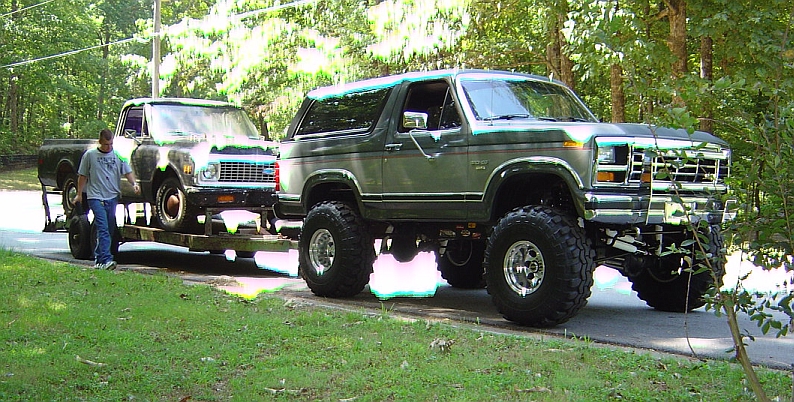 Same trailer, much less weight :toothless
Refrigerator and an entertainment stand.