Not the heaviest but the stinkiest. House was foreclosed, property preservation crew came through and cleaned but left a huge pile of junk by the curb. Trash pickup wouldn't take it. HOA called me to haul it off after it sat exposed to the rain for several weeks. The smell was ungodly. I added the old carpet from my house to this load.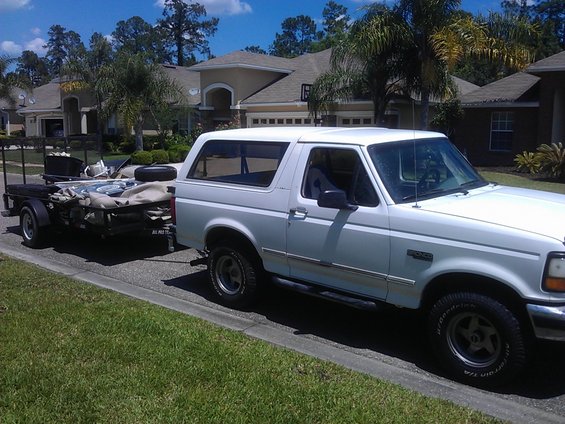 Ok, now I'm absolutely certain these scrap loads are getting bigger.
Dad has all my tie downs. All I have are bungie cords. Wonderful.