Discussion Starter
·
#1
·
I thought I would go ahead and start a project build thread for my 89 EB Bronco. I had been looking at getting a cheap project truck. I have a part time job that I have to drive on a hilly gravel road to get to. My current DD is a lowered 85 Mustang GT vert. I would like to retire the Mustang from DD duty and restore it. I perused Craig's list for a while to see if I could find something cheap with a bad motor. I have a few V-8s sitting around. Then while looking at some of the Broncos that were around. I remembered that my Bro-in law had a Eddie Bauer just sitting over at my cousins farm. Back in 2003 he had put a new motor in it and left it for his girlfriend at the time (not my sister) to drive when he went to basic training. The girlfriend didn't bother to break it in properly and proceeded to drive the snot out of it killing the new motor. He then put another new engine in it but didn't get it running before deploying to the Persian Gulf with the Navy. After his return he joined the Air National guard , started dating my sister, got married, and then volunteered to go to Iraq. So he had never gotten around to doing anything with the Bronco. When I asked him about it he said go ahead and take it. I was willing to pay a few hundred for it, but he just let me have it. So I owe him a big THANK YOU. Adam, you're a great American and a great Bro.
This project will probably stretch out over the next couple of years. The goal is to make this truck a nice reliable daily driver, with some customization, because I can't just leave well enough alone. This is my first full size Ford truck. Other vehicles I have owned: 82 Mustang GT w/T-top; 91, 99 Ext cab Rangers; 92, 98, 02 Explorers.
My plan of attack
1. Get garage ready
2. Haul Bronco home
3. Fix wiring, hoses, etc…
4. Prep engine for start. Hopefully there isn't anything wrong with it.
5. Go through the rest of the drive train.
6. Pull body and refinish the frame. I don't know yet whether I will strip everything off the frame or stop with a rolling chassis.
7. Rebuild / Modify suspension
8. Repair, refinish underside of body
9. Put body back on frame for body work
10. Choose a paint color (usually the hardest part of any project)
11. Paint, cut & buff, etc..
12. Interior restoration
Hey look at that. I developed my own 12 step program for Bronco addicts. Although; I'm not sure if I will be in better or worse shape at the end. Obviously I know all of the these steps will include hundreds of little steps to complete. I just wish I could get through it all in a few months, but have to work around time and budget constraints (better known as wife and three kids).
So far I have freed up one rear brake so that It will roll. Removed all the stuff the previous owner left in it and stripped out the carpet.
Now for some pics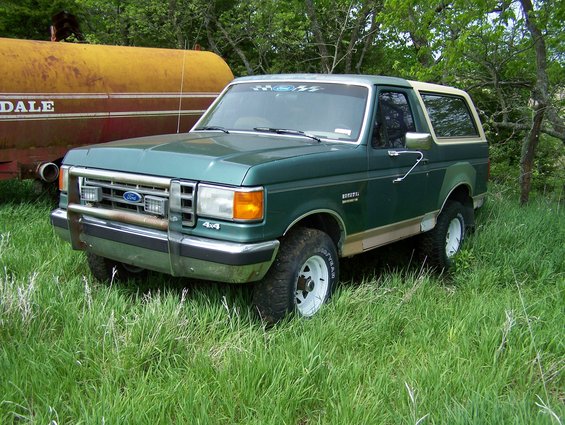 I will replace the left quarter panel. It has poorly done rust patches
Right side is in good condition. Due to previous collision damage the quarter panel was replaced. Typically rusty tailgate.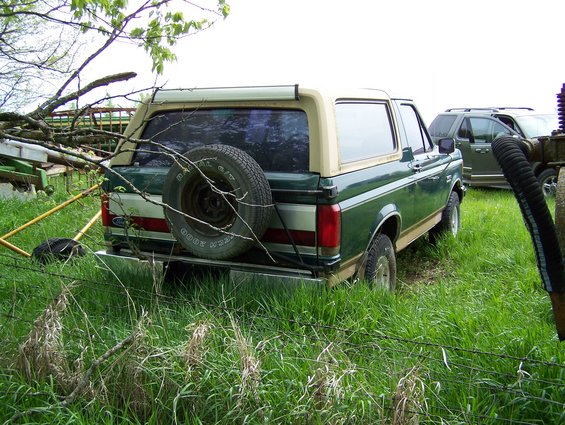 Manually locking hubs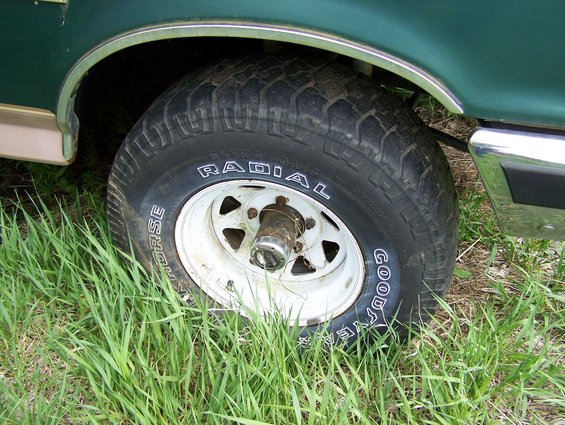 Before carpet removal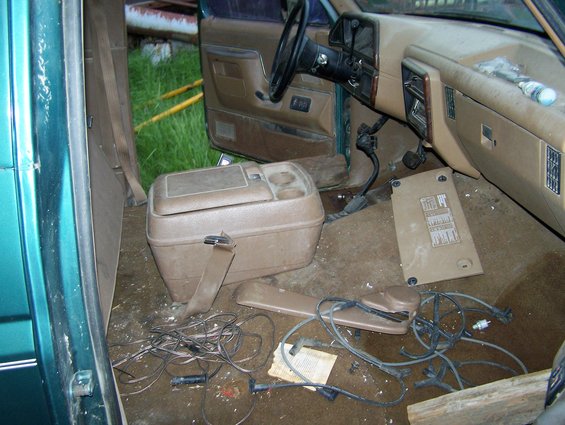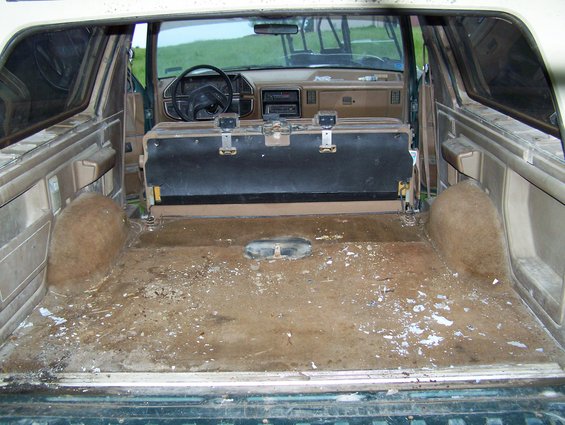 After carpet removal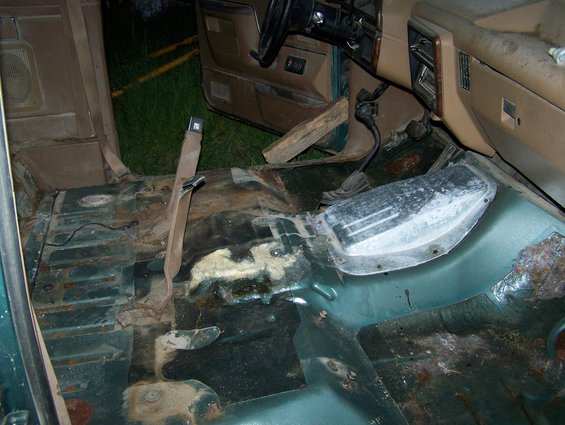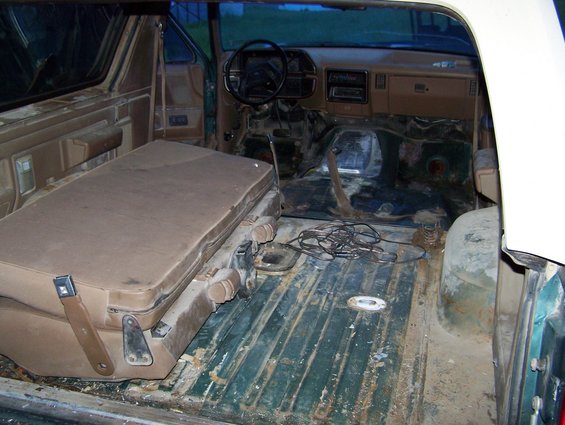 That's it for now I hope to get it home in a couple of weeks.