·
Some assembly required!
Discussion Starter
·
#1
·
I was hoping that it wouldn't have to come to this, but today I finally went and did it. I installed pusher fans. For a while now I've been having over heating issues when I'm driving around in low range all day. Never an issue at on the road at all, but apparently the combination of a somewhat built motor, a big winch and mount that block most outside air flow, and crawling all conspire to to just make the temps creep up on me.
But anyway, the pushers. I nearly bought a $65 fan from the parts store, then decided to go look around the pull-a-part instead. I picked these two up for a little under $20. I picked them because they had a metal shroud that I could weld to instead of a plastic one, and I liked the guards on them as well. The small one came off of a Mazda MPV, the bigger one was off of a Geo Tracker. Both were originally set up as pushers.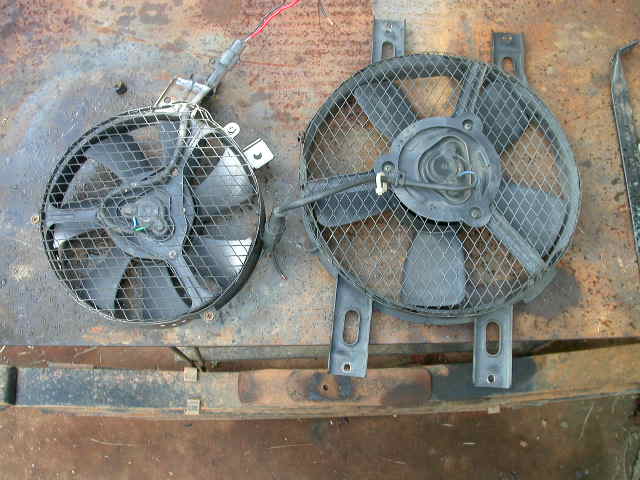 Built this center bracket to mount them to.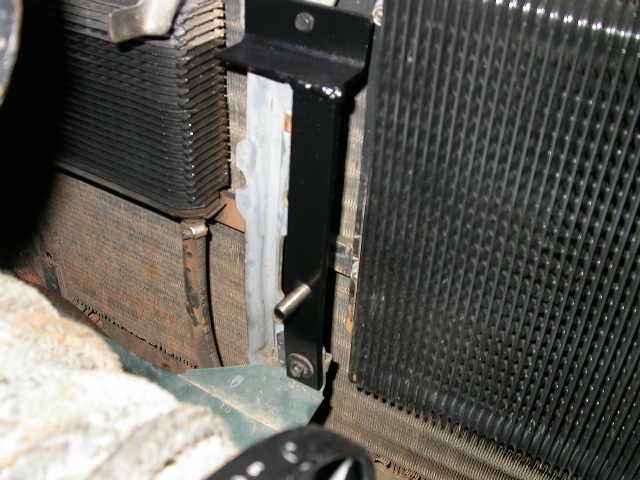 The small fan went over my power steering cooler.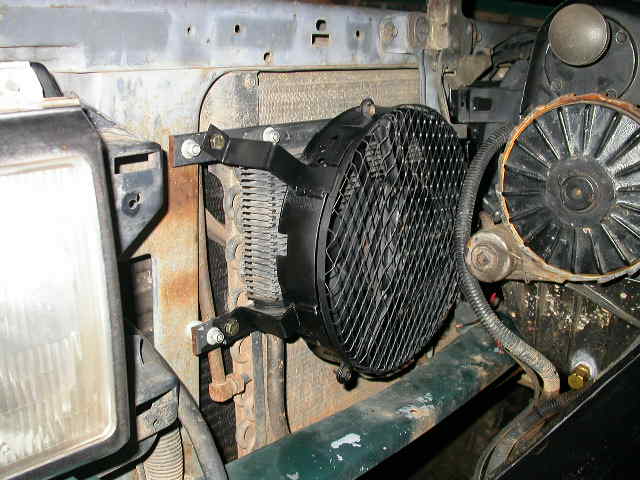 The big one over the fat tranny cooler.
Tight fit, and no grill, which I don't particularly like. Oh well, it's better than over heating. I'll have to figure something out to cover these things up. You never know, maybe the look will grow on me and I can just paint the core support black and call it a day.:shrug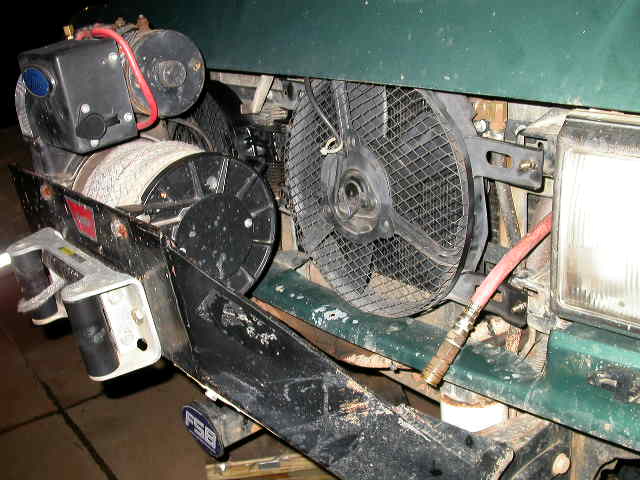 So they're mounted, wiring is tomorrow after I pick up a couple of relays from work. I won't have a chance to test them out until our trip to Gulches next weekend, so hopefully this will do the trick.