Discussion Starter
·
#1
·
Well, finally after a long wait, I got to take her out for a little trip. Wasn't anything serious, but was a lot of fun. I regret missing the Rausch Creek Ride....both of them :doh0715:
I know it the pics, it doesn't look steep, but a few of the places, it was the steepest angle I've ever been on.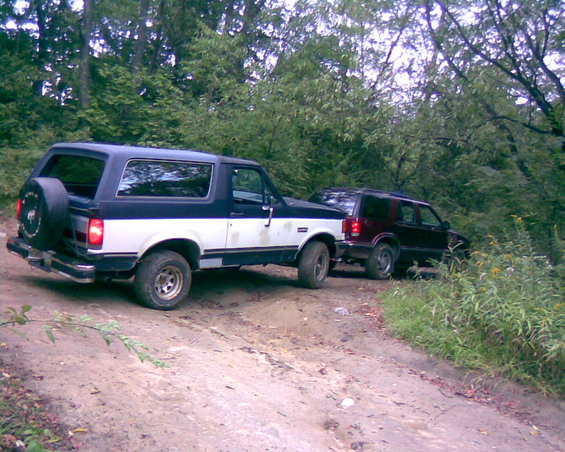 My BKO and my friend Steve's Blazer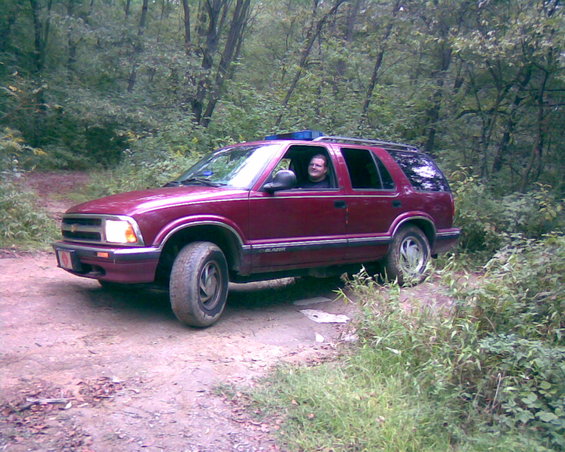 Steve's Blazer flexing.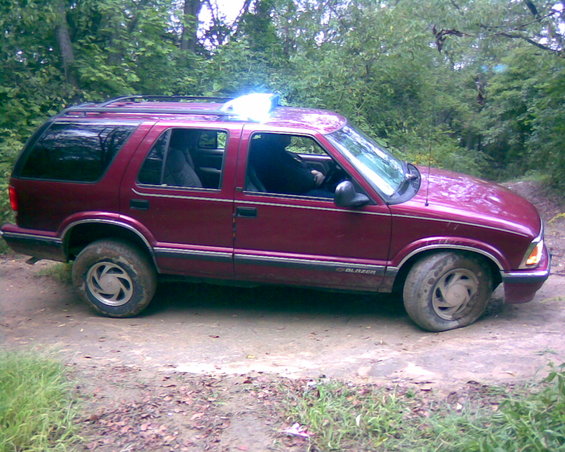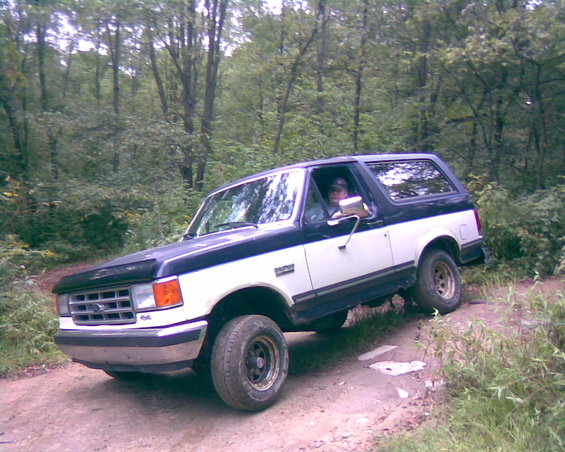 Me Flexing the BKO out. I think it has a little more flex left in it.
I don't think it's to bad for a stocker. :thumbup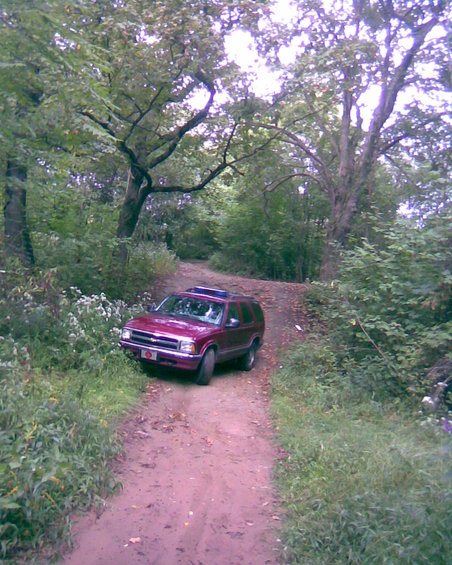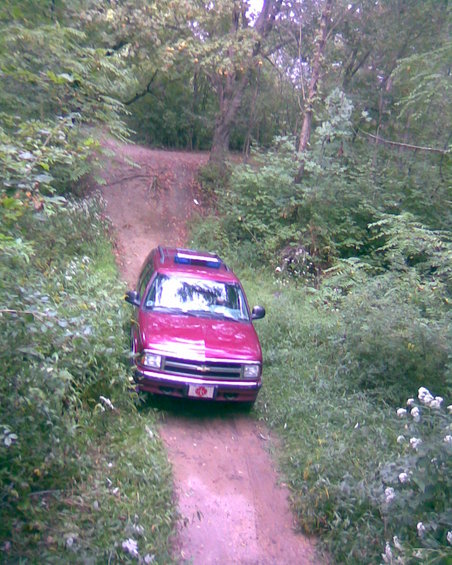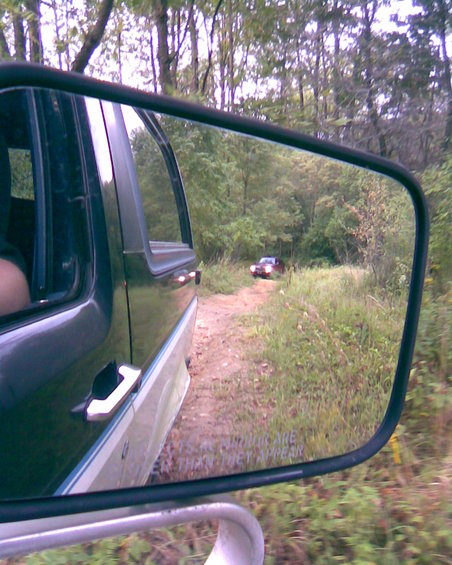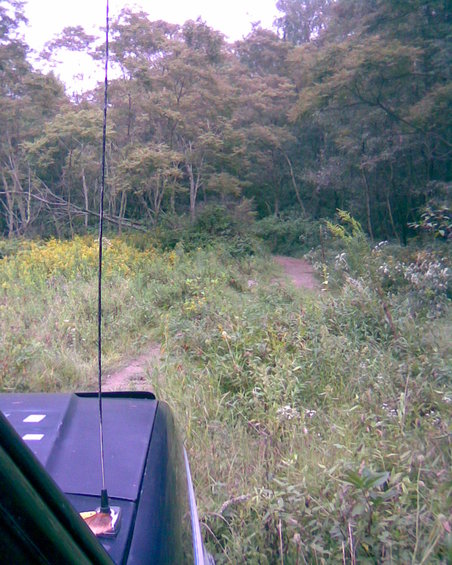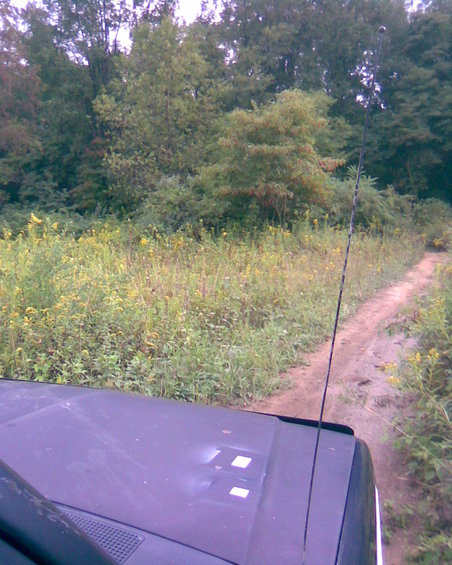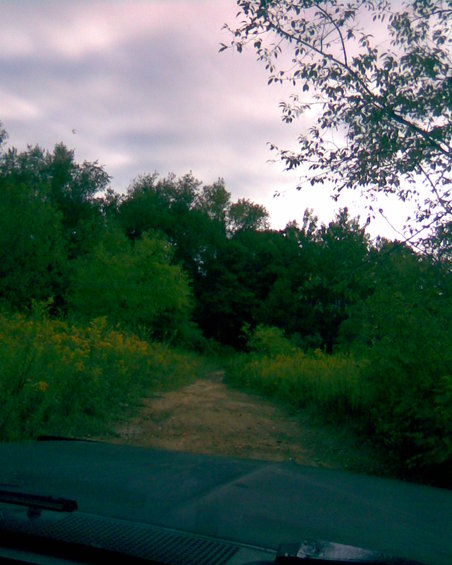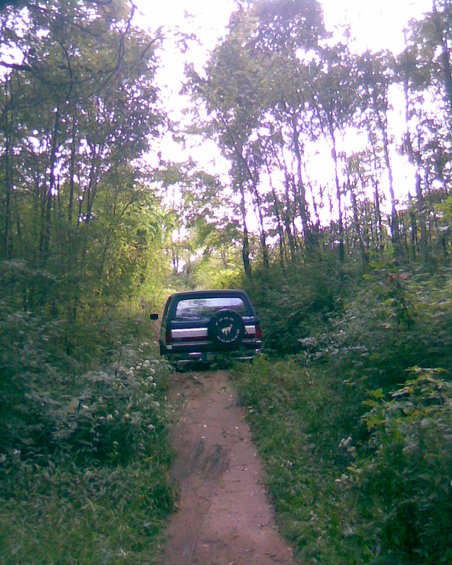 This was the hardest part of the trail, being as the "hill" behind the bko is very steep, then drops down, therefore makes it easy to hang up....the skid plate made its mark here, and away we went. Notice the black rubber marks :rofl: that I made from trying to "crawl" up over it.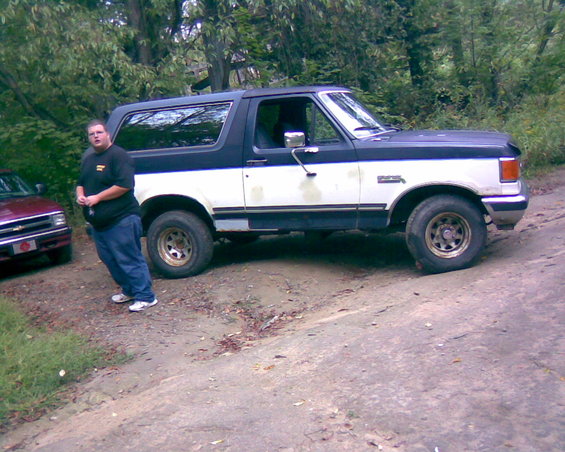 Video: Uploading Shortly<--Nevermind...quicktime format....
Sorry for the low res pics, but I don't think they're to bad, considering they are from a camera phone.
Was just a novice run. Still new to this wheeling thing, but we messed around for an hour or so. Even got to spin the tires a little :chili: