Discussion Starter
·
#1
·
Well I took a few days off this week to get some work done on the bronco. I rolled my 60 under it a week ago, so it was time to start putting in all the other stuff I had been planning on.
I drilled and tapped my spare steering gearbox for hydro assist. I have had the cylinder for about a year and the lines and other misc. fittings arrived today.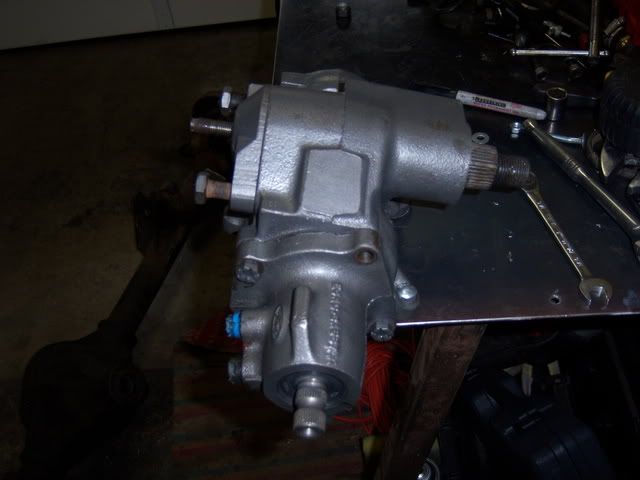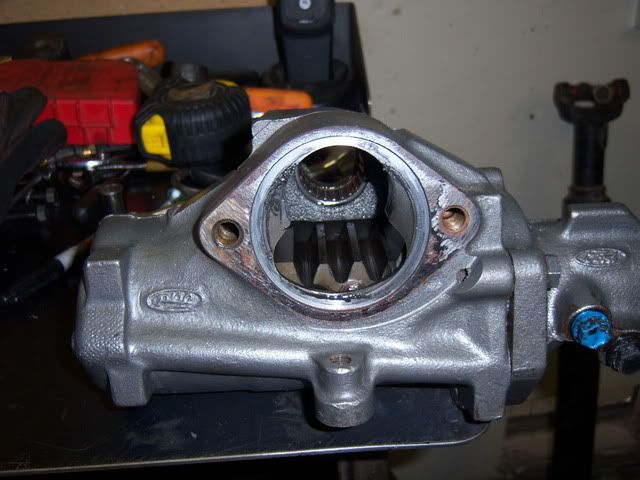 With hydro assist, I figured the saginaw pump needed a bigger res. so I dug out an old toyota ps pump res. and modded it to fit. I had it laying around from back when I had a sami.
I decided the best place to mount it would be right next to the radiator overflow/window washer fluid. Drilled a couple holes and plugged it in.
The res. has like a 1/2" line going out that I reduced down to 1/4" for the low pressure return to the saginaw and plumbed in the 1/4" line from my ps cooler to the inlet on the toyota res.
I rolled the 60 under empty, so I had to stuff it with the stock inners and yukon 35-spline outers. My daughter had to inspect them to make sure they were the right ones.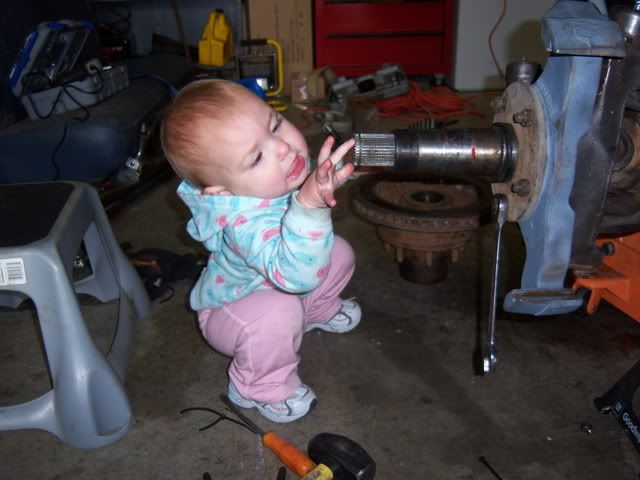 Once I got the 60 under, I had planned on running the d44 tie rod, but I didn't like how much thread was showing on the TRE's when I adjusted the alignment so I called up Trevor at WFO Concepts and ordered up the BEEF of tie rods. It's 1.5"OD, 0.370" wall, tapped for chevy 1-ton TRE's.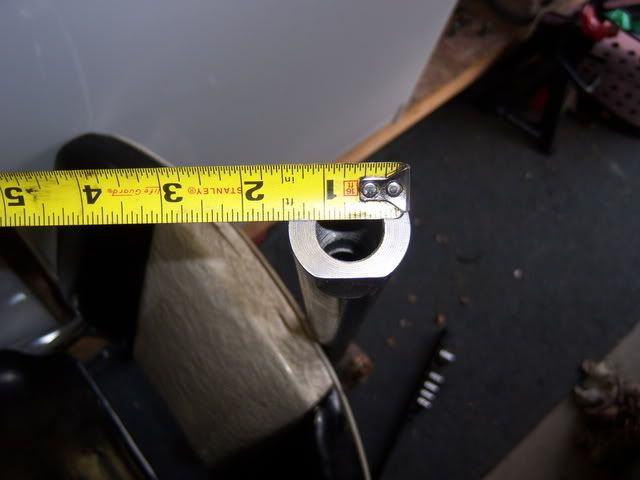 Props to Trevor, I called him up Wednesday morning and asked if he could have the TR to me by today, he said no problem and got it out the door. Great guy to deal with.
That's it right now. I'm waiting on a front diff cover from Great Lake Offroad, some 1/2" thick tabs from Offroad Overstock for the cylinder clevises, and a rear diff cover from Solid Axle Industries, via Extreme Axles sales.